Last-Minute Halloween Costumes for Outdoorsy People
Make the most of your Halloween, and be obscure doing it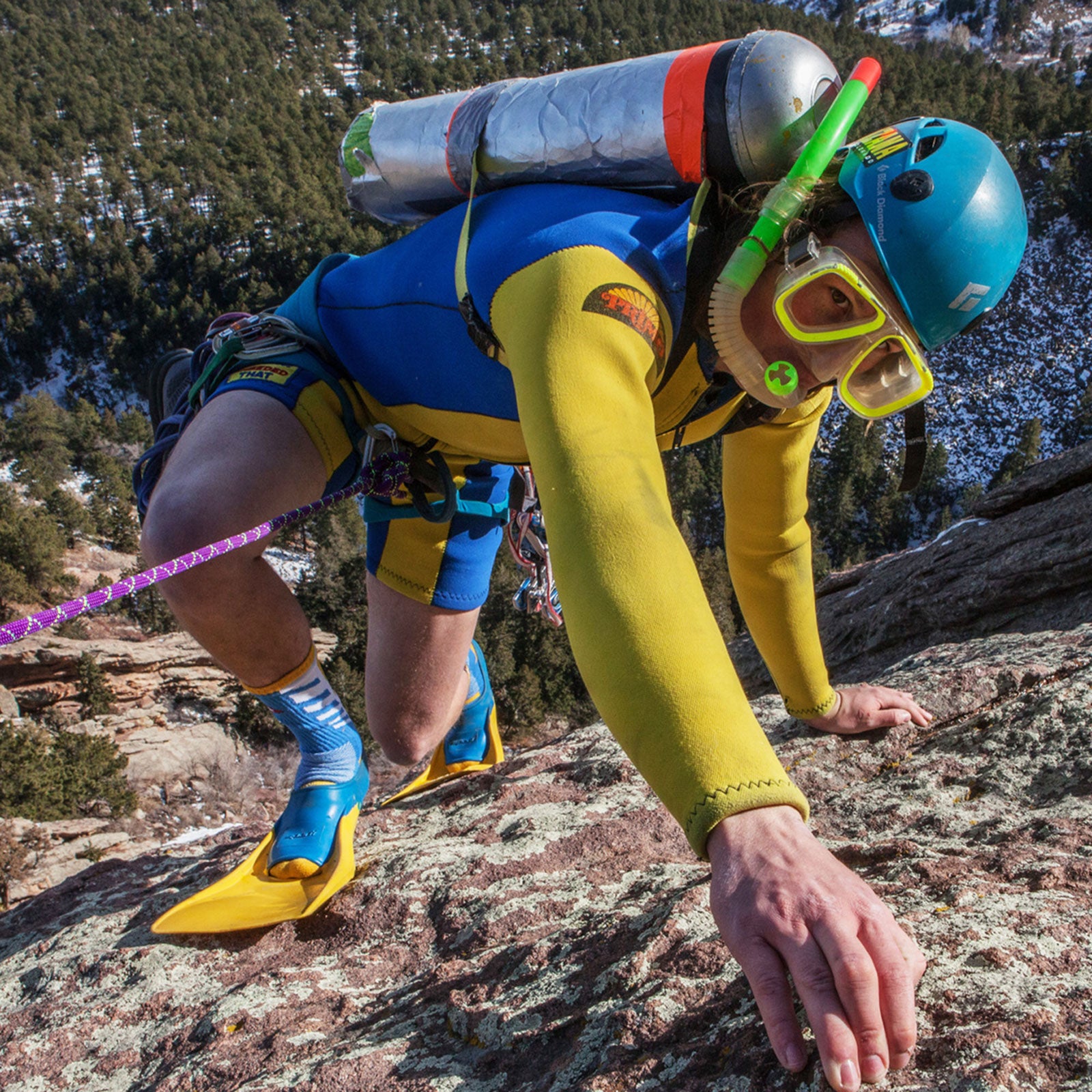 Courtesy Rilyn VandeMerwe/Luke B(Photo)
Heading out the door? Read this article on the new Outside+ app available now on iOS devices for members! Download the app.
Halloween is almost here, and you're feeling uninspired. You've been a cat, a witch, a devil, whatever your girlfriend wanted you to be in her couples-costume scheme. But this year—this year will be different. At least, it was going to be different. Except now it's the week before Halloween, and you've still got nothing. 
Lucky for you, we came up with some wacky outdoor-themed getups that possibly only readers of this magazine will understand. It's the list you didn't ask for but the list you all deserve. (Just be ready for questions from the non-outdoorsy folks in your life.)
Holly, the Fattest Fat Bear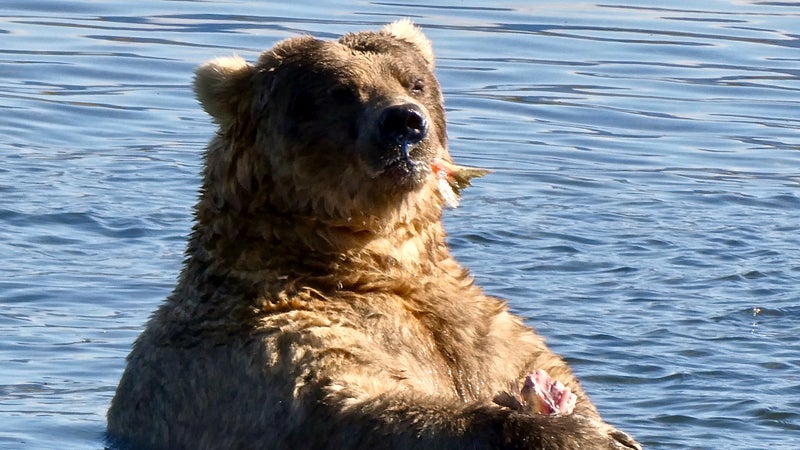 Our queen, our inspiration, our body-positive icon. Halloween-goers who want to dress up as the reigning champ of Katmai National Park, the main hub for bears during Alaska's legendary Fat Bear Week, can do so in two ways: take off all your clothes and hunt for salmon in the nearest river or, like, grab bear ears from Party City.
Do It Yourself
Buy some bear ears. 
Grab a brown sweatshirt. 
Pop on a crown.
Gather a pillow (or five) to stuff under your sweatshirt.
Be willing to explain Fat Bear Week to the layperson.
Bonus points: carry lox around all night.
Blair Braverman and Her Sled Dogs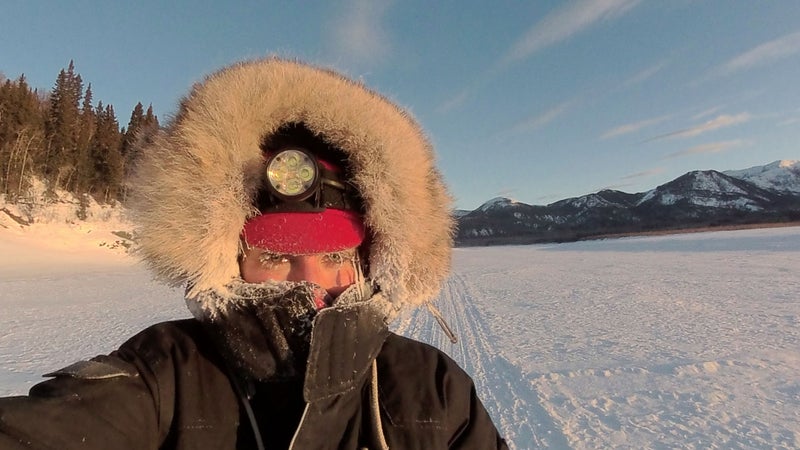 Outside readers will know Braverman as our resident Iditarod expert and Tough Love columnist. But real fans recognize her as a Twitter celebrity and the goddess of all things good and dog. 
Do It Yourself
Wear a lot of layers and have a positive attitude.
Gather as many dogs as you can and also a winter sled (those in regions without snow can sub in a wagon or a skateboard), and have them pull you around to the best of their abilities.
No dogs at all? Just give out love advice and insert quips about the Iditarod.
Literally Just Vaporflys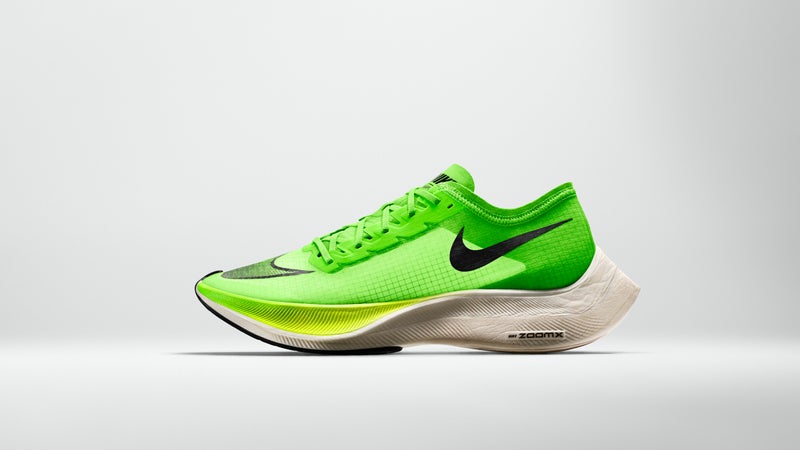 In borderline-ridiculous news, both the men's and the women's marathon world-record times were absolutely destroyed in mid-October—Eliud Kipchoge set the fastest (unofficial) marathon record known to man (1:59:40), and Brigid Kosgei beat the women's record by over a minute (Kosgei's time: 2:14:04). But the real star of the show was on their feet: Nike's Vaporfly, which we encourage you to make into a costume. They're thick. They're mysterious. Athletes who can't run a consistent four-and-a-half-minute pace for 26.2 miles say they're unfair. We say: if you can't beat 'em, be 'em. 
Do It Yourself
Don head-to-toe neon. Draw a Nike swoosh on yourself.
Sprint away at random points throughout the night.
Be $250.
Alex Honnold at the Oscars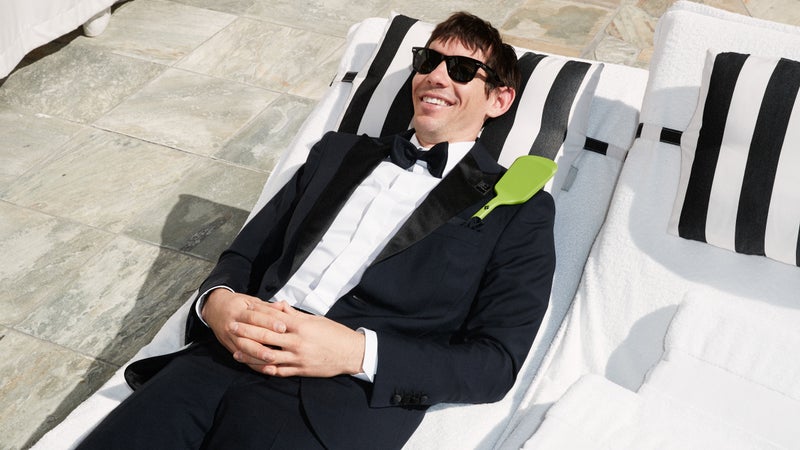 Honnold at the Oscars was the good in this evil world. He wore a custom tux from the North Face. His hair was mussed. His hands were his hands. He had his trusty green spatula. We love Alex. We loved him first. Now he's famous. We're happy for him. We are.
Do It Yourself
Get a tux (or tux T-shirt from Walmart).
Secure your Oscar. A childhood soccer participation trophy will do. 
Buy Honnold's spatula. (This is an actual thing.)
Don't even think about bringing ropes.
#Vanlife Influencer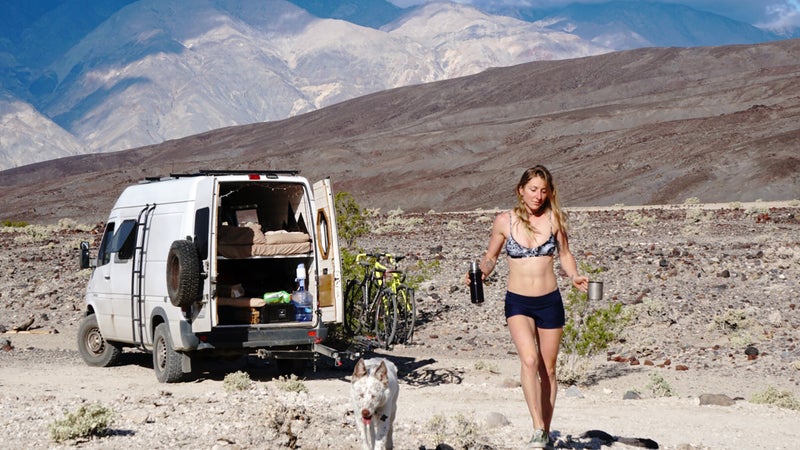 "I just really want to inspire people through my Instagram, you know? It's just, like, so much better to live off the grid. You're literally living in nature. Last night we did yoga on the top of our van at sunrise in Joshua Tree—you know Joshua Tree, right?—and I was just like, 'Wow, if everyone would just detach themselves from the corporate rat race, I'm pretty sure there would be no more war.' Sorry, what was the question?"
Do It Yourself
Grab a yoga towel. (Carry it everywhere.)
Women: flaunt your long hair or don a wig.
Men: if you have long facial hair, great; if not, offset this with a man bun (not optional). 
Both: wear a headband.
Slip on a pair of Chacos. (Add socks if it feels like winter.)
Make your own Instagram filters, using colored Saran Wrap and a cardboard frame, because analog is cool.
Stand on top of every car you see, and ask someone to take a picture of you looking off into the distance. 
Obscure Mount Everest Record Holder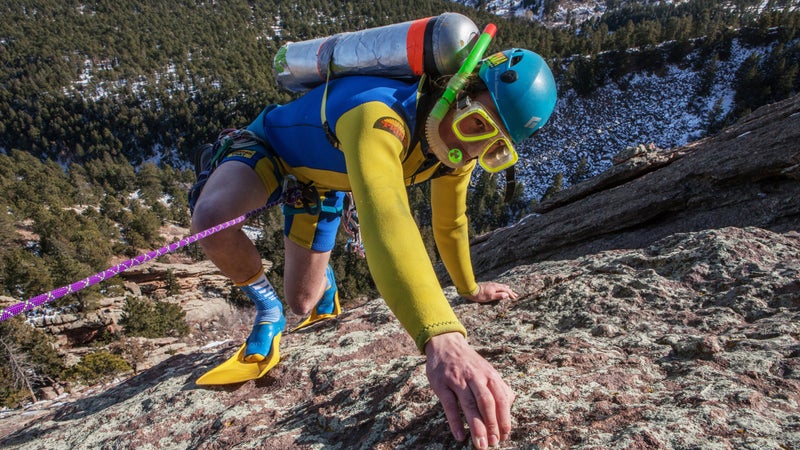 You're the first woman from Boston or first dentist or first left-handed Australian to climb the world's tallest peak! You hold a record so obscure that no one else even has the desire to break it. You are an individual. 
Do It Yourself
Be you—but with all of your winter gear on.
Cultivate a glacier-glasses sunburn.
Make a summit sign declaring your obscure record.
Lazy Parasite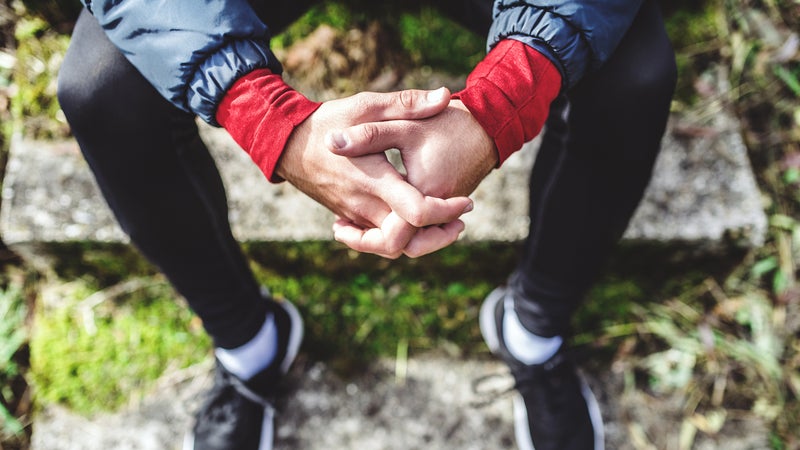 As you may know, our most controversial 2019 moment here at Outside was when we published the opinion piece "Trail Runners Are Lazy Parasites." But maybe we're at the point where we can laugh about it? Don't hurt me. 
Do It Yourself
Dress like an Outside employee volunteering for local trail-maintenance groups to make up for our writer's sins, because this one's our bad, and trail runners are actually great.
Lead Photo: Courtesy Rilyn VandeMerwe/Luke B