No More Barbie Gear
Hey, outdoor-equipment companies: Please stop ignoring women who rip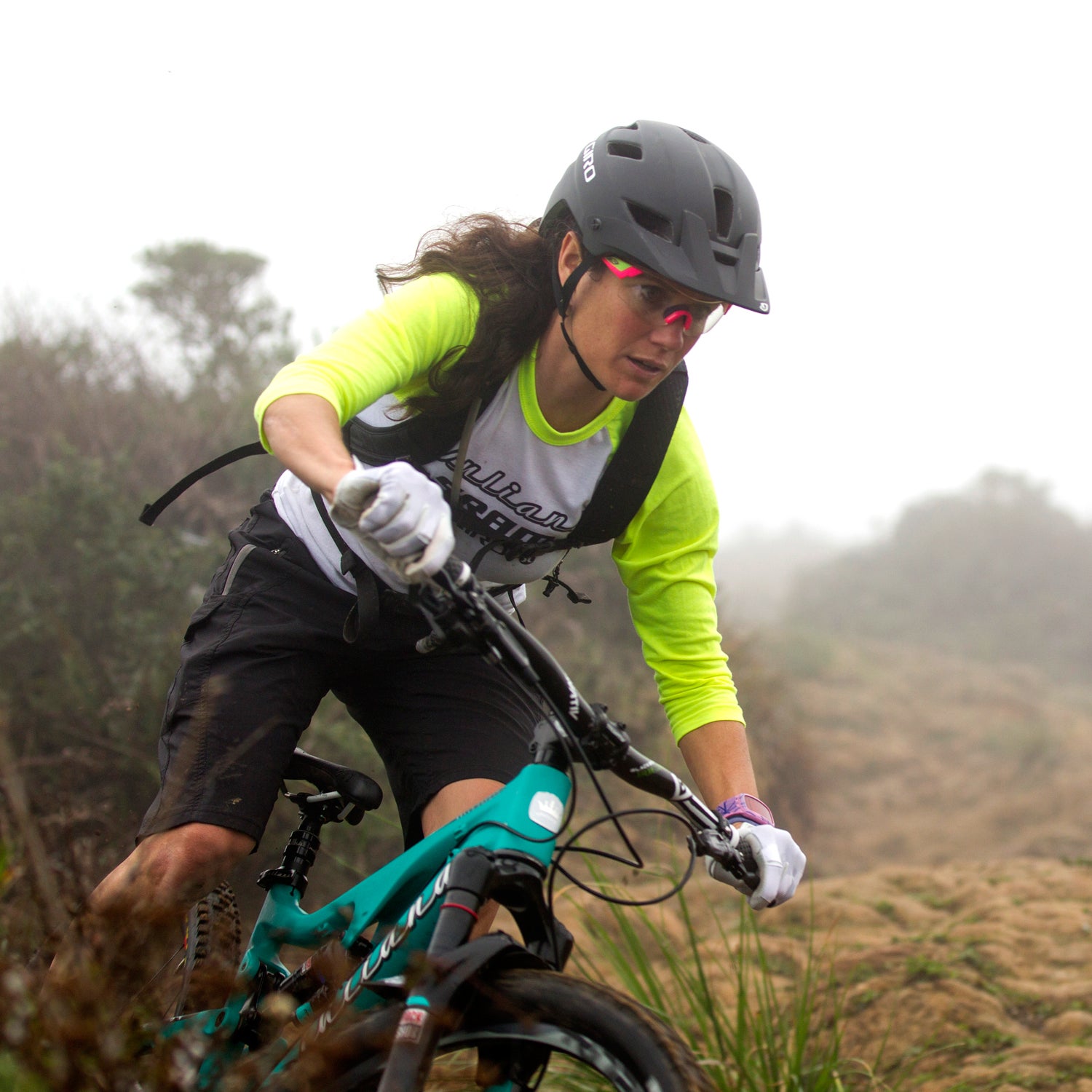 Gary Perkin
Heading out the door? Read this article on the new Outside+ app available now on iOS devices for members! Download the app.
The adventure sports world can be an enlightened place when it comes to gender. Athletes like alpinist Melissa Arnot and ski racer Mikaela Shiffrin are as celebrated as Dave Hahn and Bode Miller. But that doesn't mean the gear industry got the memo. In January, at the Outdoor Retailer trade show in Salt Lake City, business leaders gathered to strategize about how to attract more women to sports like skiing and mountain biking. We appreciate the effort, and as gear editors at Outside, we'd like to suggest a way to start: by producing as much high-performance equipment for women as you do for men.
Don't get us wrong. Gearmakers have come a long way since hall-of-famer Jeannie Thoren convinced Blizzard to produce a women's ski in 1986 and Santa Cruz debuted its Juliana mountain bike in 1999, named for legendary racer Juli Furtado. But most of what's out there is still designed for and marketed toward beginners (many of whom, judging from the offerings, can't get enough of flower prints and the color pink).
"I don't need softer flex or a heel riser to help me get out of the backseat," says professional skier Caroline Gleich, who is sponsored by Patagonia. Gear manufacturers would be smart to listen.
"Some of us are taller and some shorter. But I want the same geometry as the guys, the same bottom-bracket height, the same badass bike."
Female participation in skiing and cycling has grown 4.4 percent since 2009, according to the Outdoor Industry Association (OIA). The number of female mountain bikers jumped 22 percent from 2012 to 2013, and among snowboarders under 35, female riders are the only segment on the rise. As participation has gone up, so has our desire for the tools we need to play hard. The most recent OIA report showed that sales of women's gear went up 10 percent between 2012 and 2013.
Which is why it's frustrating that, where performance is concerned, most of what's available tops out at the beginner or intermediate level. At Outside's 2015 mountain-bike test, the Liv Intrigue 1—the company's highest-end trail bike—performed adequately on tame singletrack, but female testers unanimously preferred the aggressive build of the Juliana Roubion, which is really just a Santa Cruz Bronson clad in teal and slapped with pink grips. At last year's alpine ski test, models designed and constructed specifically for women—including options from Armada, K2, and Nordica—scored consistently lower than those that were actually repackaged versions of men's skis. The biggest complaint: lightweight cores made the former too flimsy for hard riding.
We understand that the women's market is smaller than the men's, and that companies must allocate their R&D budgets accordingly. But as more women excel at their sports, it behooves manufacturers to make higher-level products available. Companies like DPS Skis and Santa Cruz do this by offering identical specs in their men's and women's equipment. "We all ride the same trails," says pro mountain biker and Juliana athlete Anka Martin. "Some of us are taller and some shorter. But I want the same geometry as the guys, the same bottom-bracket height, the same badass bike."
That's not to say we're against gear tailored for women's bodies. But high-performance examples scarcely exist—men's equipment is usually the only choice. "I like how men's skis perform," says Gleich, "but as a petite, powerful woman, I need a shorter size."
We also want to be taken seriously when you sell to us. We're fully capable of hucking cliffs and sending hard lines—but giving us products with cutesy names and drenching ads in My Little Pony colors isn't the way to inspire today's women. Instead, show us succeeding at our sport. That's exactly what Black Diamond did last year when it used gritty black-and-white photos of ice climbers and mountaineers to showcase its new women's apparel line.
Brands may be squeamish about turning us away. According to Scott McGuire, a former product director at the North Face and president of the marketing firm Mountain Lab, "When you portray the hardcore side of female athletes, some companies think it won't come off as aspirational, so they tone it down."
Don't. Treat us with the same respect afforded us in the field, and give us the gear that lets us tackle any line or trail we want. We'll take care of the rest.