Five Great Outdoor Shoes for Your Kids
Children are rough on gear. Quality shoes are a worthy investment.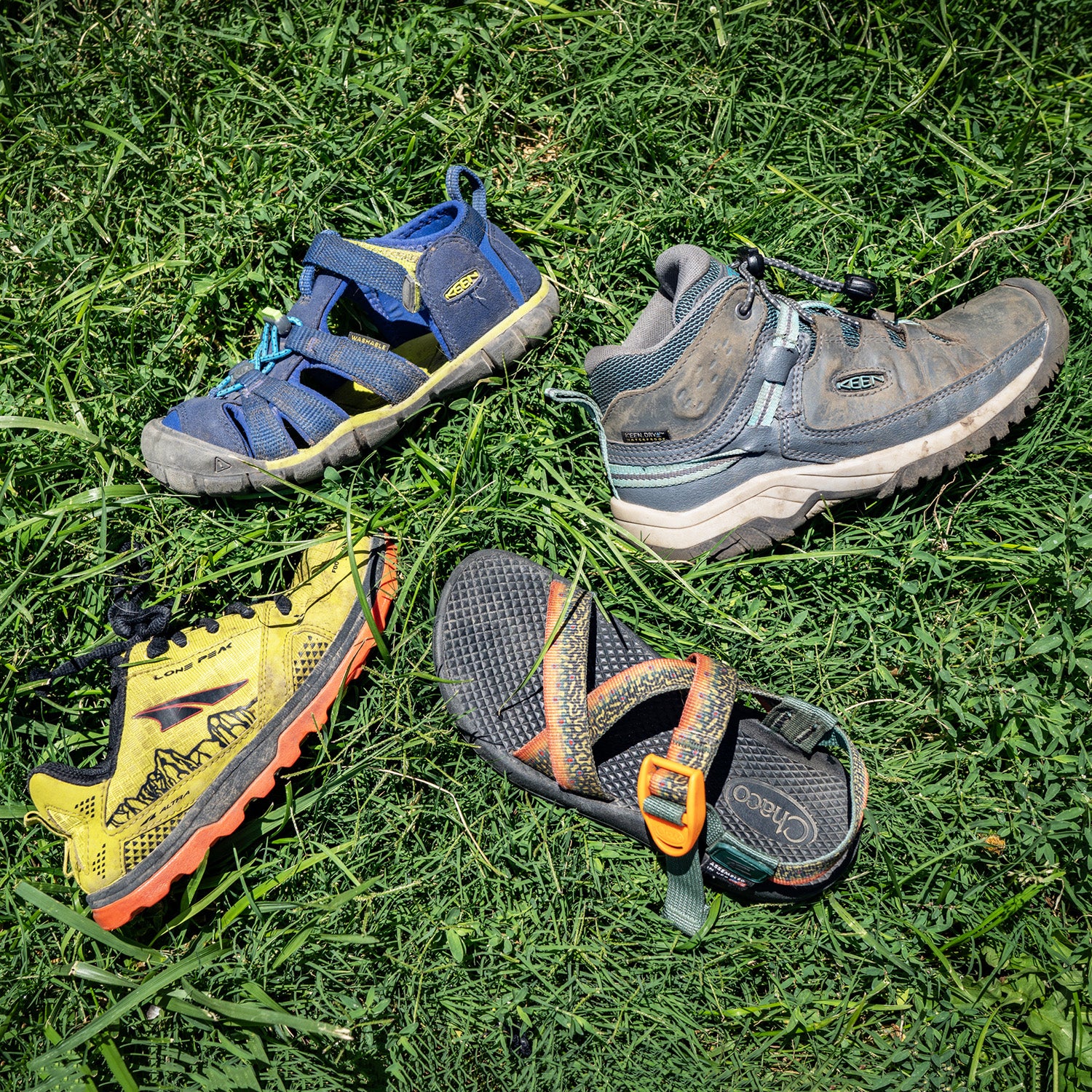 Jakob Schiller
Heading out the door? Read this article on the new Outside+ app available now on iOS devices for members! Download the app.
During the past decade of overseeing gear testing at Outside, I've had the pleasure of handing off items to amazing athletes who can quickly suss out whether something is well made or not. But if I were to pick my favorite gear testers of all time, the ones who truly put gear through its paces to provide thoughtful and thorough reviews, I would have to choose my kids. I have four of them, and every single day they head out and unintentionally torture test everything they use.
No other piece of gear endures more abuse than their footwear. My kids, bless their hearts, don't give a shit about their shoes. They're not worried about keeping them clean or making them last. They just want their shoes to protect their feet and stay out of the way, no matter what they're doing.
In just one day, my kids will drag their shoes on the pavement while biking to school, beat them up playing soccer for two hours in a dirt field, splash them in puddles at the park, and then leave them outside all afternoon in the scorching New Mexico heat. This summer they've added backpacking, camping, and skateboarding to the list of ways to abuse their footwear.
Because of this, I'm constantly searching for kid's shoes that are bulletproof but also allow them to engage with the ground naturally and not interfere with their agile, balanced strides. And I'm even willing to pay a bit more for a pair that can keep me from worrying about my kids' feet, survive a year's worth of abuse, and, if I'm lucky, be passed down to the next sibling.
After nine years and innumerable pairs of trashed shoes, here are five of my testers' favorites.
Keen Newport H2 Sandals ($60)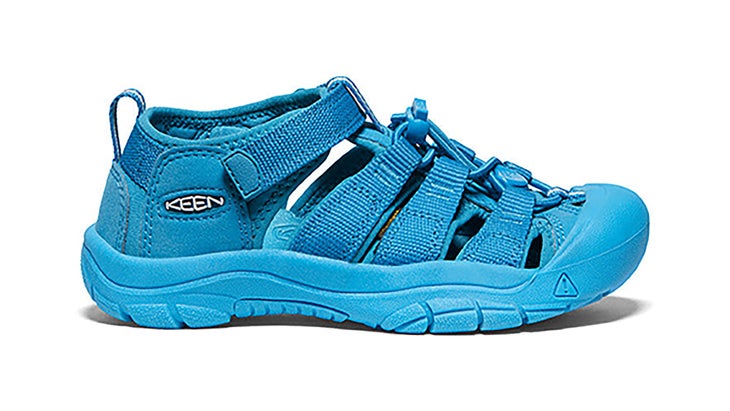 These are the ugliest sandals ever made, but we love them because they've got enough protection for hiking, scrambling, biking, and wading into the water. They breathe well and require no socks, which is a total lifesaver during the summer because you have one less thing to lose, get filthy, or destroy. My kids love the rubber rand around the front, which prevents stubbed toes and also works as a braking mechanism while they're riding bikes and skateboards. After years of use, enough to  pass pairs down to multiple kids, not one thing—including the bungee closure, fabric straps, or soles—has failed or broken.
Altra Youth Lone Peak Running Shoes ($70)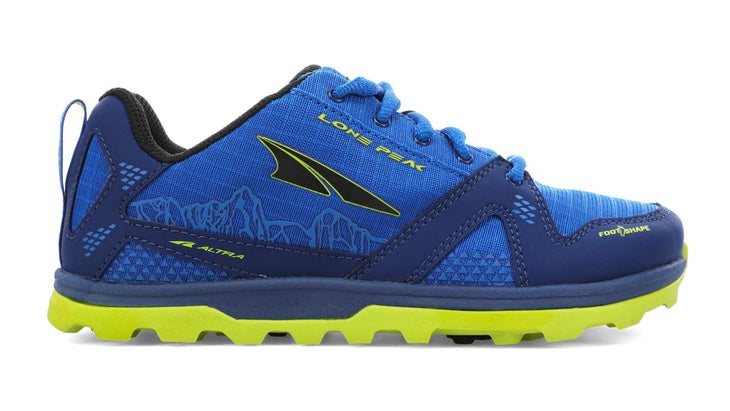 Altra stopped making these shoes (dang it), but if you look you can still find pairs online. With a zero-drop build and ample forefoot width, just like the adult Lone Peaks, these shoes are good for growing feet—and the kids love them because they're ultra comfy. My son has worn his pair for the past two years, logging hundreds of hours in them, mostly playing soccer and running around at school. They're also his go-to shoes for backpacking and hiking because the meaty soles provide great grip and the uppers breathe well on hot days. Other companies that still make zero-drop, wide-forefoot, thin-soled kid's shoes include Xero and Vivobarefoot, although both are more minimal than the Altras.
Chaco Z/1 Sandal ($60)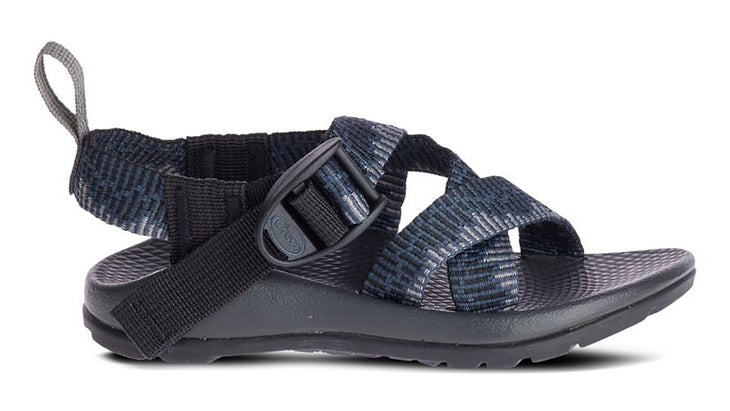 We're about to head out on a four-day camping trip near Taos, New Mexico and these are the only shoes I'm packing for the kids. That's because they're robust enough for hiking but also drainable and grippy enough for hanging out in the river. Plus, they're easy to hose off when the kids get them muddy and caked with dirt. Chacos will put up with tons of abuse, so nothing my kids can do can really phase them, short of trying to melt them in the campfire. The Chaco footbed is designed with a lot of support, so I don't want my kids wearing them every day and losing foot strength, but for camping trips when we have limited space, they perform excellently in multiple scenarios.
Keen Targhee Waterproof Boot ($75)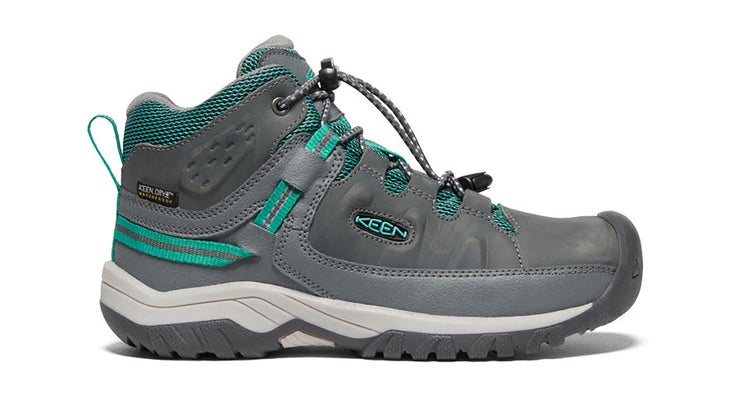 Keen makes the list twice because they have such a wide variety of well-made kids' shoes. And these boots win my heart because my daughter recently used them for a multi-day backpacking trip and had zero complaints the entire time. No blisters either. She took them directly out of the box, slipped them over merino wool hiking socks, and proceeded to wear them three miles up a rocky trail. The stiffness was just right for supporting the weight of a 15-pound pack but comfortable enough that she didn't immediately insist on tearing them off once we reached camp. Keen's smart bungee system helped her lock them around her foot without needing to fiddle with laces, and the waterproof membrane kept her feet dry when we waded through parts of the river that had jumped the trail.
Hoka Speedgoat 5 Trail-Running Shoes ($110)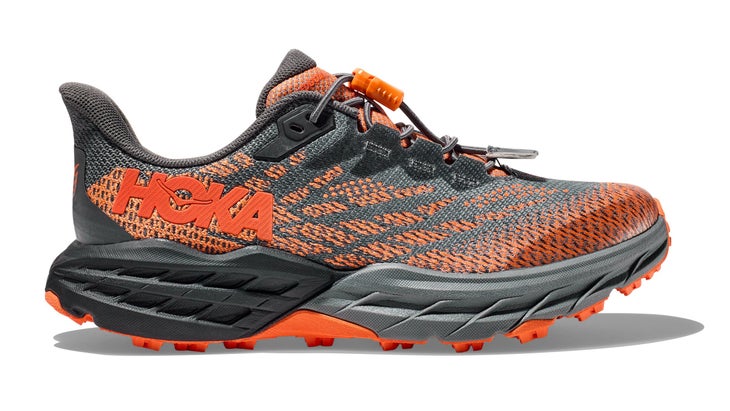 My kids have only worn these shoes a couple times, but they make my list nonetheless, because the Speedgoat is the perfect adventure shoe for kids. It's lightweight but comes with huge lugs on the bottom that provide great traction for exploring, and has a solid layer of cushioning that comes in handy when pounding around on rocks up in the mountains. The uppers are made from a reinforced mesh and there's a toe rand to protect the high-wear front of the shoe. I'm not going to send my kids to school in these shoes as they're too thick and supportive for everyday, all-day use. But when we're having fun outside, I'm sure these will be on their feet for years to come.
Lead Photo: Jakob Schiller