Patagonia's Next Jacket Will Be Made of Spider Silk
The material is ultra tough, durable, and lightweight, and it may be the future of outdoor apparel if Patagonia and a California startup have their way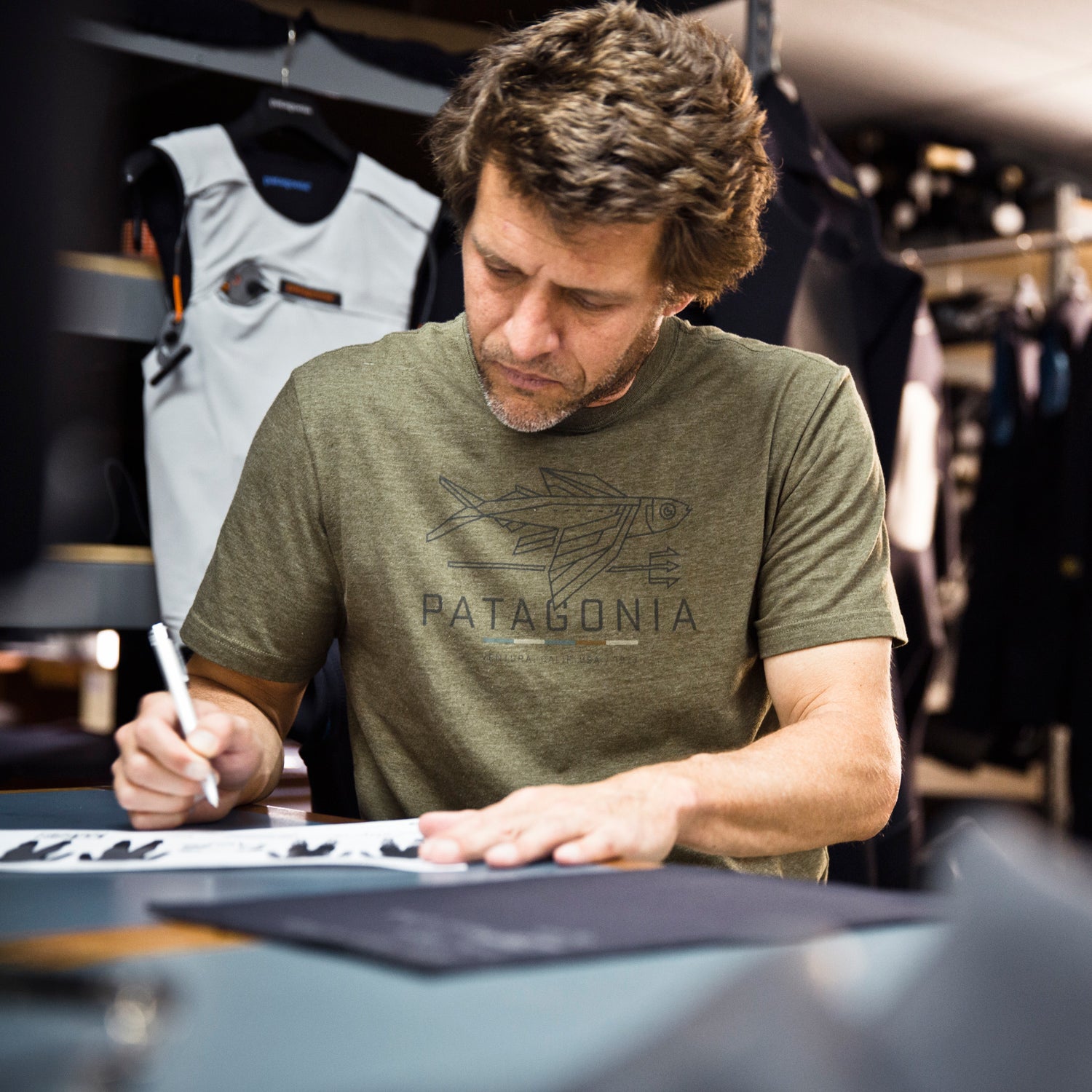 Heading out the door? Read this article on the new Outside+ app available now on iOS devices for members! Download the app.
Good news for gear junkies, bad news for arachnophobes: we're now one step closer to swaddling ourselves in spiderwebs.
Earlier this month, Bay Area startup Bolt Threads announced a new partnership with Patagonia to develop goods made from its proprietary spider silk-inspired fibers and textiles. Along with the news that Bolt Threads has secured an additional $50 million in financing from investors, the collaboration indicates that the latest in a series of attempts to harness the powers of spider silk could prove to be the most successful yet.
"When a big brand like that steps up and makes this kind of commitment, I think it signals that people are really feeling that there's some major improvement from this technology," says Matt Powell, outdoor industry analyst for The NPD Group. 
Scientists, entrepreneurs and big business have tried for decades to replicate spider silk, which is lauded for its superior qualities: ounce for ounce, it's five times stronger than steel and three times tougher than Kevlar. So far none have succeeded on a commercially viable scale, but Bolt Threads is among a handful of companies worldwide racing to do just that. Using a fermentation process—much like brewing beer—Bolt Threads creates large quantities of silk proteins, then spins the raw protein into fibers. Since its founding in 2009, the company has moved from concept to reality, this summer transitioning into yarn manufacturing.
"We're scaling up," says Sue Levin, Bolt Threads' chief marketing officer. "We're going to be producing metric tons of material in the months ahead."
Less clear is what exactly Patagonia will make from Bolt Threads' Engineered Silk material; both companies have thus far declined to comment on specifics of the deal. But the earliest possible debut for a Patagonia-branded item would be in 2018, Levin says, due to the brand's product lead time.
That doesn't rule out the possibility of some other type of Bolt Threads product hitting shelves sooner, however. The company has previously predicted it would bring a product to market sometime this year and its website presently declares, "Stay tuned. We are planning to change your clothes in 2016."
"We're really not interested in talking about timelines," Levin says. "What we're trying to do is make textiles for the next century. It's not really a question of if they're going to be (available) in a month, or a year."
Looking to the future, sustainability is a major selling point for Bolt Threads: sugar, water, yeast, and salts are the primary foundation of its fibers, as opposed to the petroleum used for most synthetics. These more environmentally sensitive practices make Bolt Threads a natural fit for an eco-conscious brand like Patagonia—and vice versa.
"Brands, especially in the outdoor space, are very interested in new technologies that are much more sustainable than previous ones," Powell says. "I think we'll see more of this kind of thing happening over the next year or so."
Lead Photo: Tim Davis