The Quest for Good-Looking Tech Sunglasses
Brands like Costa del Mar are putting a stylish touch on performance shades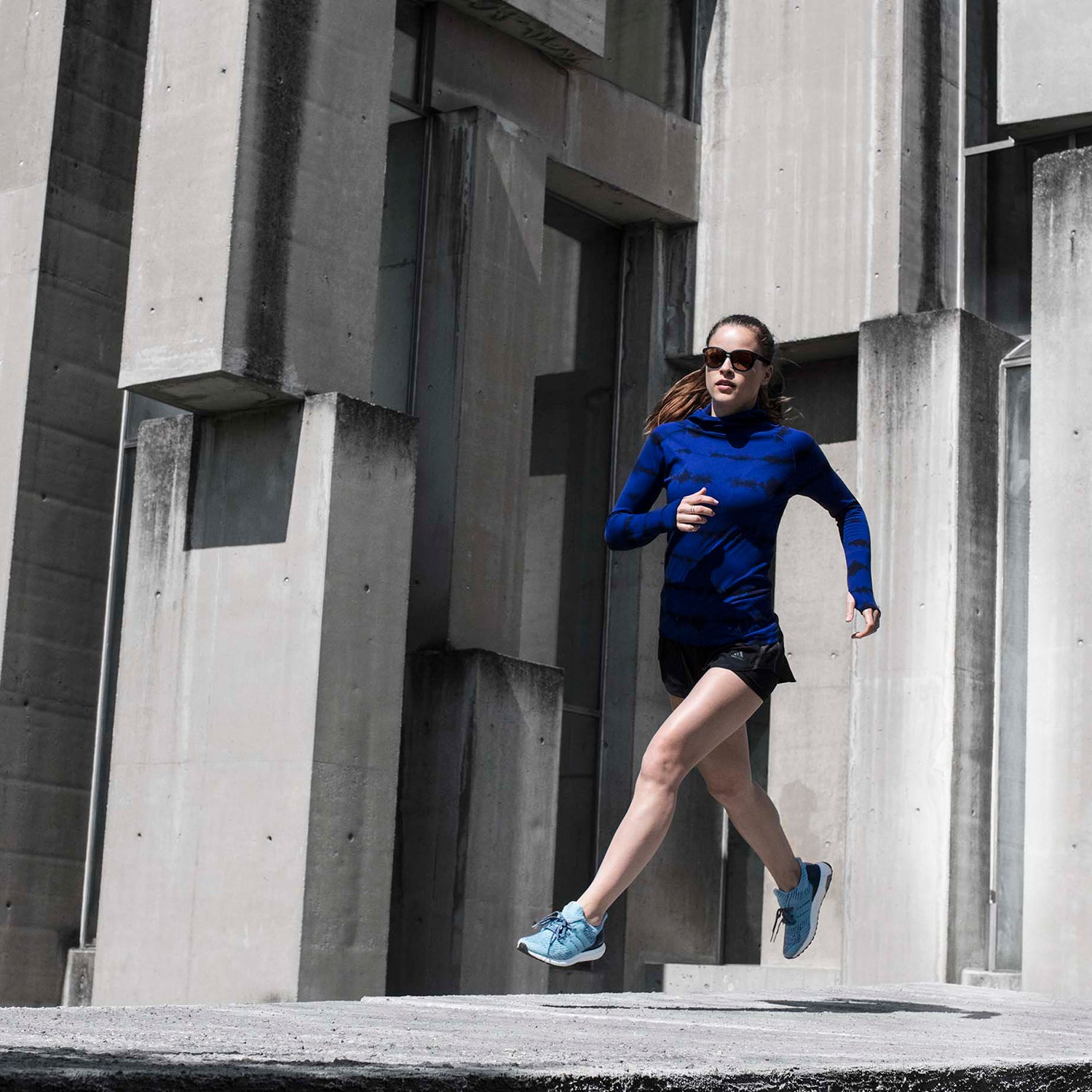 Courtesy Adidas(Photo)
Heading out the door? Read this article on the new Outside+ app available now on iOS devices for members! Download the app.
Sunglasses are vanity objects. No matter how much we may need technical features like UV protection, lightweight lenses, anti-slip nose pads, and polarization, we all want our sunglasses to make us look cool.
And most technical women's frames definitely don't look cool. I have piles of performance sunglasses that work great for running, hiking, and mountain biking, so long as I'm OK with the futuristic, angry-racer look. Fishing shades are the worst, with their huge lenses for screening out reflected sunlight that make me seem like an octogenarian trying to pull off BluBlockers. 
But a few weeks ago, I got the Costa del Mar South Point (from $219), which may be my first pair of uber-technical sunglasses that don't look the least bit ridiculous.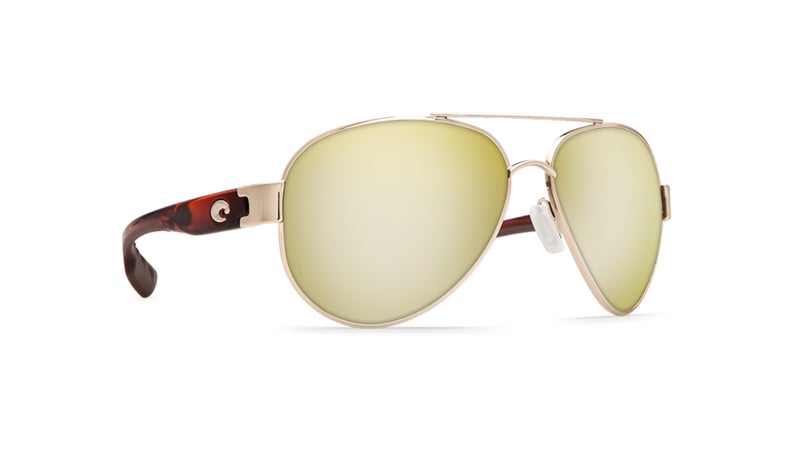 The metal aviators have the kind of full-coverage lenses that you need on the water to block reflected UV rays. But the design keeps them from giving me fly-eyes. There's genius to the curvature of the arms, which wrap around my head without pinching, yet they're still snug enough that I can dispense with the leash. The polarized Sunrise Silver Mirror lens has proven amazing for spotting fish in low-light conditions. Best of all, I don't feel compelled to yank these off as soon as I step onto dry land. I can wear them in public places without them declaring, loudly, "Angler!"
While Costa hit one out of the park with the South Point, the company has been upping its game across the entire women's line, which represented just 15 percent of Costa's offerings five years ago. Now, women's product accounts for 35 percent of all its frames. "We have made a very focused effort to provide ladies with styles that not only had all the technology and durability that Costa stands for, but also were something that a woman would like to wear," says Amanda Sabin, Costa's community manager for core markets.
The company is making a major investment in female anglers. It sponsored the first all-women billfish tournament team, the Reinas de Costa, which competed in all three legs of the 2017 Los Sueños Triple Crown. As the sport's most prestigious catch-and-release tournament, Los Sueños commands an entry fee of $20,900, which doesn't include a boat, captain, or team travel expenses. 
Costa also produced a forthcoming film called SLAM, which follows three women on a quest to catch an inshore slam (bonefish, tarpon, permit) on fly. Out-takes from that feature, as well as photos from the Los Sueños tournament, have gotten lots of air time on Costa's social media channels. "We've been working hard to find ways to promote lady anglers, showcase them for the badass, amazing passionate anglers that they are, and encourage more women to join this incredible sport," says Sabin. "It's been baby steps, but if even five more ladies are able to gain the confidence to follow their dreams and join this 'sisterhood,' it will have been a success."
It helps that Sabin herself is a badass angler, as are a number of other women on Costa's staff. Bass community leader Melinda Hays just qualified to compete in the FLW Costa Series Championship in Paris, Tennessee, where she will be one of just two women among 430 anglers. The product development team includes a diehard angler, and outdoorswomen feature prominently among Costa's company leadership, lead by CEO Holly Rush. In other words, Costa isn't made up of a bunch of men trying to guess what women might want for water sports. 
"Authenticity is paramount," says Sabin. "Having the input of diehard female enthusiasts in-house ensures that our product fits the needs of our consumers, and gives us that authenticity."
---
Three More Cool Performance Shades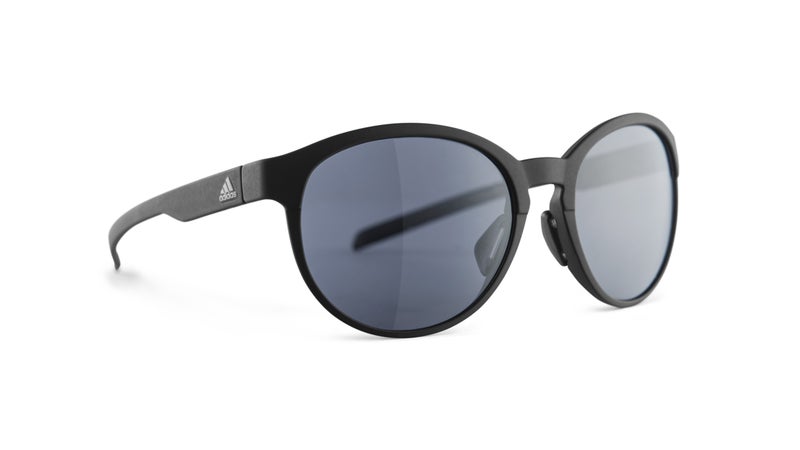 Adidas Sport Beyonder (From $99)
These ultralight frames looked too sleek and slippery to be practical for bouncy trail running and mountain biking, but they surprised me with their ability to stay in firmly in place through both those activties. Sticky pads on the ears and nose are unobtrusive but effective.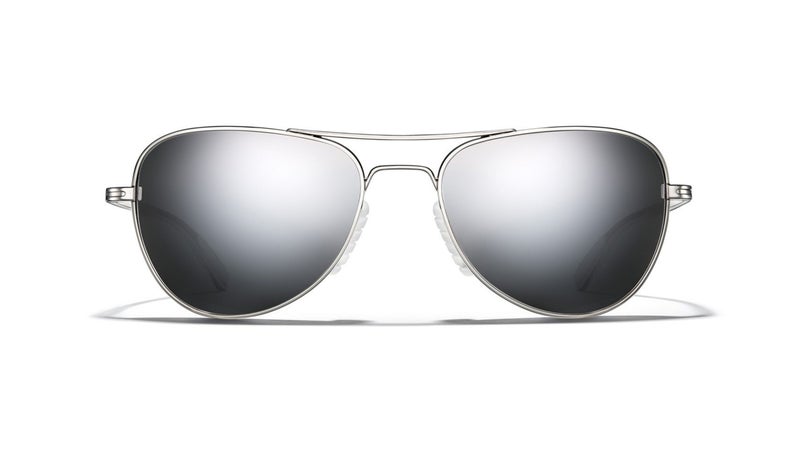 Roka Rio Ti (From $260)
Titanium frames and Zeiss lenses make these lighter and more comfortable than most of the all-plastic sunglasses I've tried. I love the high-contrast lenses and the sticky-yet-comfy nose pads—and they're good-looking to boot.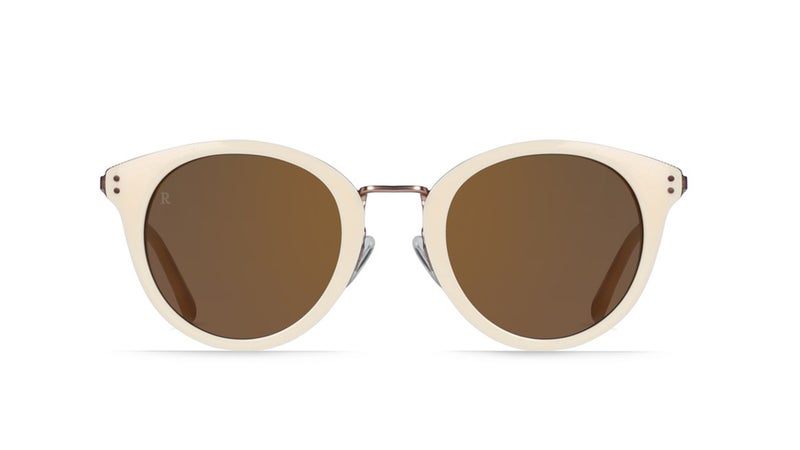 Raen Potrero (From $185)
Better suited for travel than for sport, these handmade acetate frames are rimmed with etched copper, which mimics the lenses' rosy tint. That mirrored finish looks fetching but smudges easily, so keep a lens cloth handy.
Lead Photo: Courtesy Adidas
Trending on Outside Online