These Mountain-Bike-Ready Jorts Are Our New Obsession
Do-it-all technical denim to look good and ride better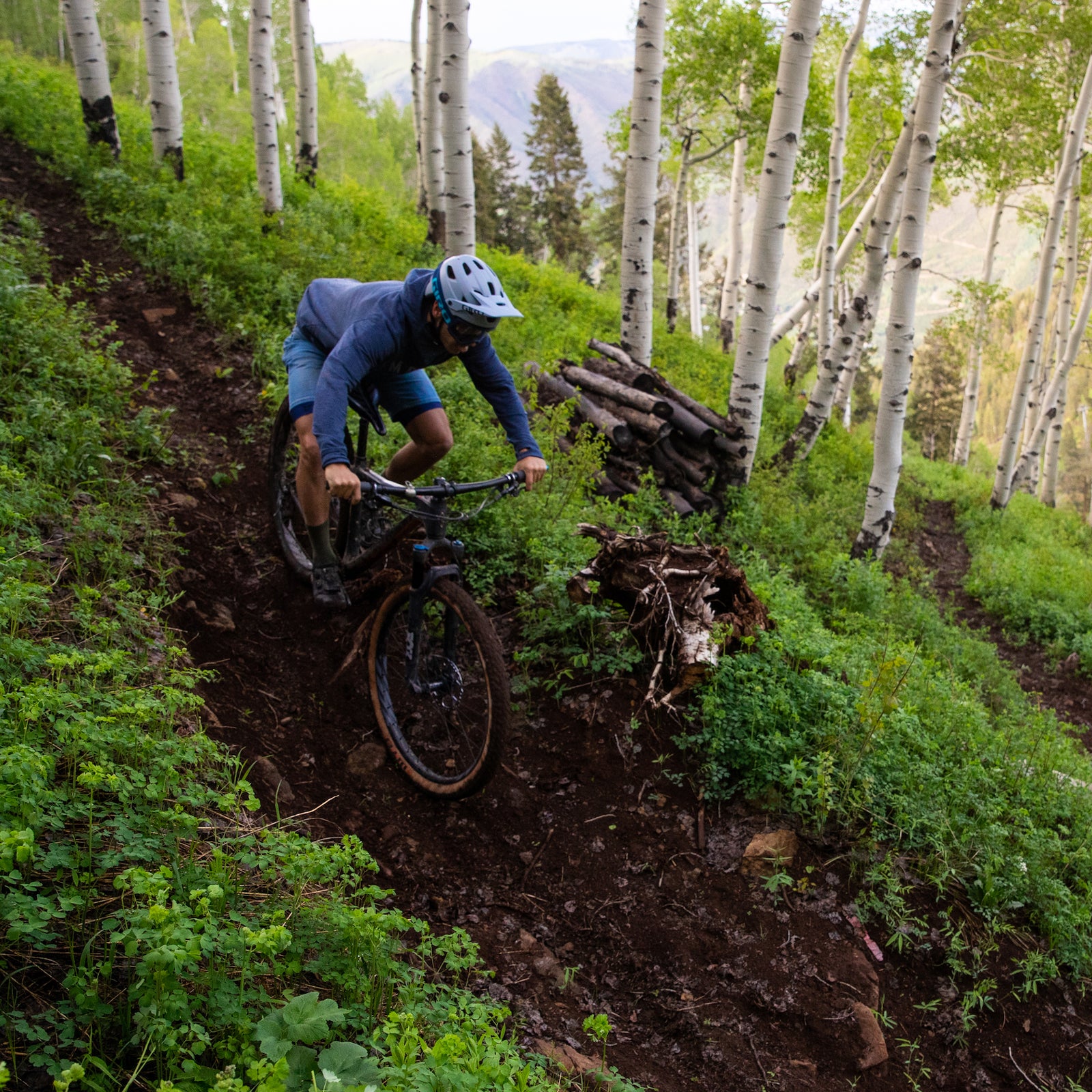 Courtesy Ripton & Co.(Photo)
Heading out the door? Read this article on the new Outside+ app available now on iOS devices for members! Download the app.
I got my Ripton and Co. Women's V2 Denim jorts ($89) on a Monday. Within a week, I put over 60 miles on them—riding fast jump laps at a local Santa Fe trail system, putting in a massive cross-country day on the Colorado Trail's highest segment, and spinning through fields of Crayola-colored wildflowers off Durango's Engineer Mountain. Within a month, I'd worn them pedaling up many of Santa Fe's relentless forest roads, down my favorite trails, and on a backpacking trip. I received more compliments on them than I could count. I spelled out the brand's Instagram handle a dozen times for friends and strangers alike. I also wore them on a first date and—duh—got asked on a second.
But before I pulled them on, I had my doubts. The only other time I'd tried to ride in denim cutoffs, my spandex-less Calvin Kleins soaked up sweat and left me with a brutal wedgie—far from the casual vibe I'd been aiming for. From the very first time I tried on Ripton and Co.'s lightweight shorts, however, they felt as breezy as they looked.
You could argue that riding in jorts sends a certain message: you're so comfortable in what you're doing that you don't need fancy gear to make you feel at home, that you have nothing to prove with a neatly coordinated kit. But honestly, you'd probably be overthinking it. These shorts simply rule—and just because they don't look technical doesn't mean they aren't ready for whatever you can throw at them.
Thanks to a generous, five- to six-inch inseam (depending on the size) and super-stretchy denim, you could high-kick to your heart's content and never bust a seam. They comfortably fit over a chamois and my quads, which can be notably difficult to get into other shorts. Though they were designed with bikes in mind, these are climbing-harness-, ski-tour-, ridge-traverse-, and beer-in-town-approved jorts, too. And they come in both men's and women's versions.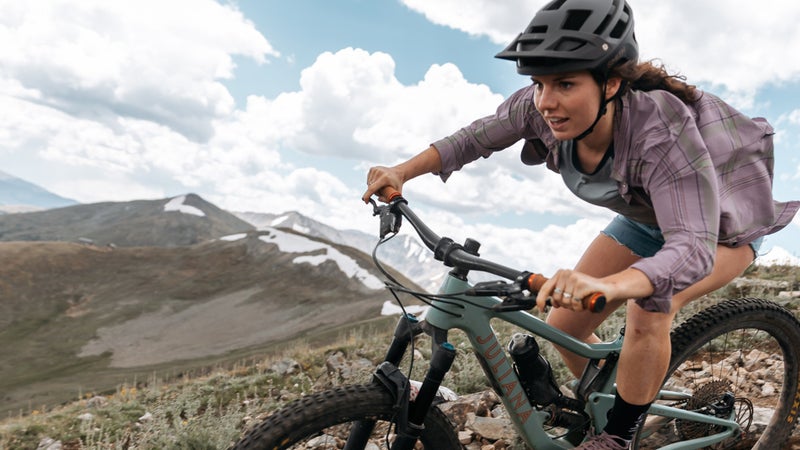 Despite the name, Ripton and Co. is actually just one guy: Elliot Wilkinson-Ray, a Vermont-bred skier and biker now based in Aspen, Colorado. After working in marketing in the cycling industry for years, and watching traditionally rebellious counterculture companies grow into large brands hemmed in by slightly stricter rules and a bigger market, Wilkinson-Ray decided it was time to do his own thing. He cites California's cycling culture as a big inspiration. "I started seeing high school kids in Santa Cruz on the latest mountain bikes riding in Hawaiian [shirts] and jorts, because they felt like the mountain-bike clothing options were really limited," Wilkinson-Ray says. "When the outdoor industry saw stretch elastane and polyester come into classic cotton fabrics like denim, I realized something could look really timeless and retro but be really comfortable."
It's still a small operation: the shorts drop in batches that routinely sell out. (You can currently preorder the brand's new Black Acid jorts.) Wilkinson-Ray packages them by hand and delivers them to the post office via bicycle. The product line will likely expand to include a few new silhouettes in the coming year, but for now, Ripton is focused on doing one thing really well. And it does.
When I first started trail riding, I felt like I was putting on a costume every time I went out; dressed in baggy clothes I would never wear off my bike, my roommates nicknamed my alter ego Tanner. Ripton is one of just two brands I've found creating anything outside the norm in bike apparel (the other is Wild Rye, which is successfully designing feminine silhouettes in technical fabrics). The jorts scratch a personal itch: they feel like my own clothes, something with character that builds a personality over time, as Wilkinson-Ray explains.
"The outdoor enthusiast is counterculture in essence. It's a group of people that are doing things a little differently," he says. "Ripton is an ode to the past and to being a little bit more rebellious in how you think about the world and the powers that be." For those who don't feel like putting on the bike-bro uniform, he's created an option with a classic, iconic look and legitimate functionality.
Lead Photo: Courtesy Ripton & Co.
Trending on Outside Online