We Will Always Love Our Birkenstocks
They're comfy, look good, and will last a decade. But we bet you knew all that already.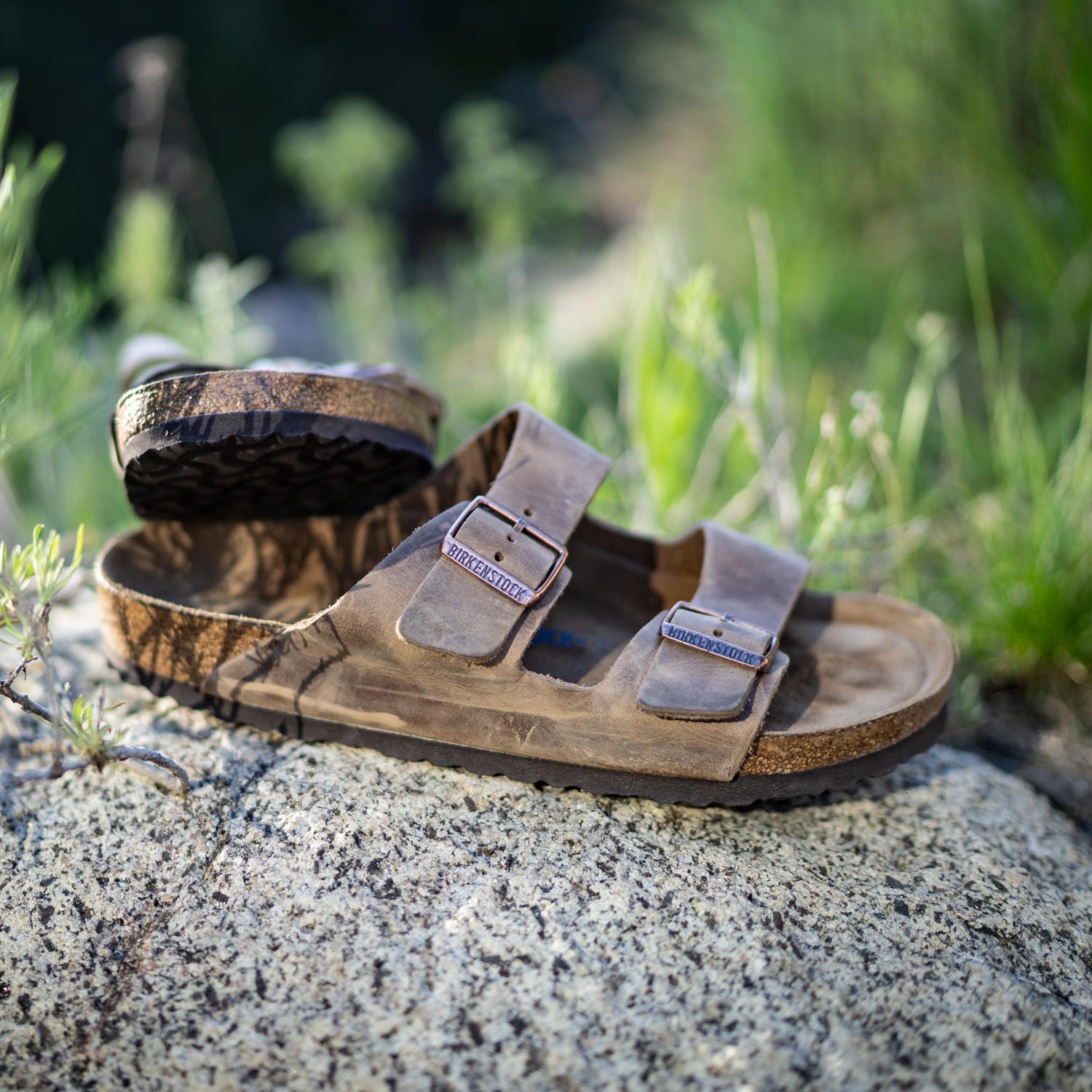 Heading out the door? Read this article on the new Outside+ app available now on iOS devices for members! Download the app.
Just out of curiosity, I recently Googled "why I love Birkenstocks" to see what would come up. As you might expect, there was quite a selection. The top hit is actually a blog called I Love Birkenstocks. It's filled with two years' worth of care tips and long-term love stories. There's also a BuzzFeed listicle filled with GIFs called "22 Reasons Birkenstocks Are the Absolute Best Shoe Ever," a story about Kate Hudson with Birkenstocks, and the list goes on.
I totally get it. These simple sandals (I'm referring to the classic Arizona model here) are wickedly comfortable, thanks to a contoured cork footbed that's supportive from the get-go but also conforms and adapts over time, perfectly molding to the shape of your feet. If there's an antithesis to the ski boot, it's a pair of Birkenstocks.
They're also built to last. We've all seen those people walking out of Whole Foods wearing Birkenstocks they bought 20 years ago. Their sandals might be ragged, but they're still going, which you can't say about most other shoes that are two decades old. The cork footbeds are strong, but it's really the tough-as-nails leather straps that hold everything together. When the sandals do fall apart, it's easy to get them resoled or have the cork footbed replaced.
If you're an old-school Birkenstock fan, you're probably satisfied with the regular earth-tone offerings. But if you need a little more style, Birkenstock will also go plenty loud nowadays. And as BuzzFeed points out, the sandals go well with almost anything. You can wear them with socks, without socks, with pants, with skirts, with shorts, whatever.
Birkenstocks lose to Chacos, Tevas, and Bedrocks if you're scrambling around, because few styles have a heel strap. And they're no good for playing in the water. But I tend to prefer them for traveling, overlanding, and easygoing camping because they're that much more comfortable and stylish.
Finally, kudos to Birkenstock for its spotlight on sustainable production. The majority of the company's cork comes from cork oak trees in Portugal that are given the proper seven to nine years to regrow their bark after a harvesting. It also uses jute, a renewable plant, to stabilize the cork. Almost all the adhesives used to make the sandals are water soluble and solvent-free, and the shoes will still last a decade or more.