Patagonia Jackets Won't Be Cheaper Now that Walmart Owns Moosejaw
And they won't appear on Walmart shelves. But the acquisition will help the behemoth retailer compete with Amazon and it could even strengthen Moosejaw's brick-and-mortar business.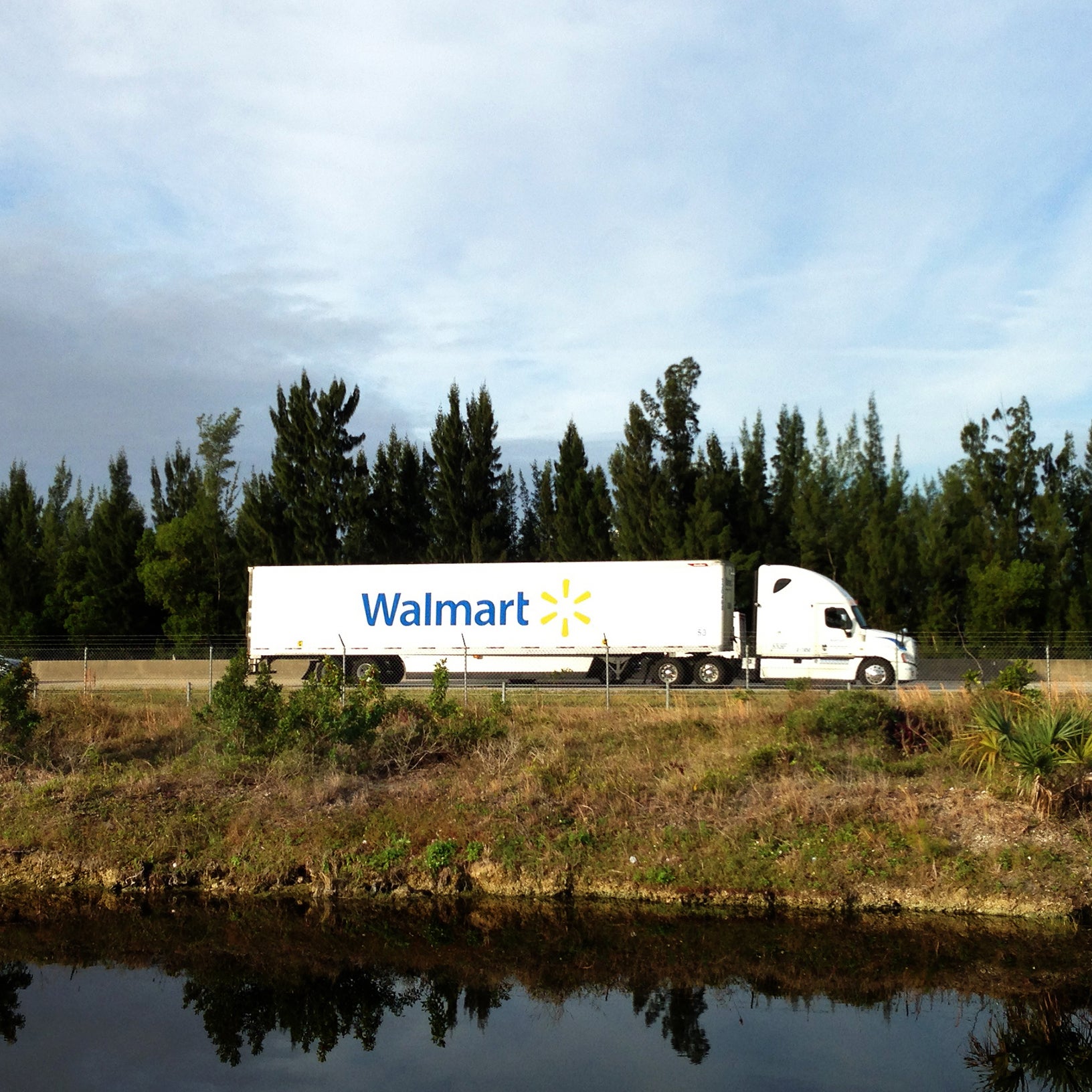 Getty Images(Photo)
Heading out the door? Read this article on the new Outside+ app available now on iOS devices for members! Download the app.
You might have seen that Walmart swooped in and bought online retailer Moosejaw for $51 million dollars on Tuesday. The question is: What, if anything, will this mean for the outdoor gear consumer?
For one, don't expect to start getting high-end outdoor gear for cheap. "You won't see Patagonia at Walmart," says Rich Hill, president of Grassroots Outdoor Alliance, a trade organization of 130 outdoor specialty shops. But that doesn't mean you won't see certain outdoor brands sold on Walmart's site.
"Discussions are taking place on a brand-by-brand basis," says Moosejaw CEO Eoin Comerford. "The premium brands will stay on the Moosejaw platform, but some of our vendors have expressed a surprising willingness to be considered for Walmart.com." Moosejaw carries dozens of the best-known brands in the industry, including Patagonia, CamelBak, and Yeti. (Unfortunately, Comerford wouldn't mention which brands they were talking to or which brands they consider premium.) 
The acquisition puts Walmart in a better place to take on Amazon in the battle for e-commerce dominance. Walmart has been ramping up its Internet presence, introducing free two-day shipping to anyone. Last summer, Walmart bought online bulk seller Jet.com for $3 billion. In January it purchased Shoebuy.com. Moosejaw is a step in the same direction. 
"Apparel and accessories are the number one category for digital commerce," says Walmart spokesman Ravi Jariwala. "The number one rule of business is to be where your customers are."
According to both Jariwala and Comerford, all of Moosejaw's 350 employees will remain in place in Detroit or at their retail locations throughout the midwest. "If anything, we will need to hire more people," says Comerford. "With Walmart's resources, we plan on scaling up Moosejaw." Comerford's team will now oversee all outdoor products across Walmart.com, Jet.com, shoebuy.com and Moosejaw.
Jariwala and Comerford say no one should be worried about Moosejaw changing its personality, either. "One thing we really appreciate about Moosejaw," says Jariwala, "is that is has a very beloved and distinct brand personality and culture." Since Moosejaw's founding in 1992 by a pair of 20-somethings, the company has catered to younger buyers, primarily through a playful brand identity. It billed itself as a place to hold rock-paper-scissors contests, and once offered a service to help people break up with their significant others.
Even Moosejaw's statement about the acquisition had its characteristic quirk. "Don't worry. The Moosejaw Madness—and most importantly—the folks that bring it are not going anywhere…Only now we have the resources to spread the madness to a lot more people. And we all get blue vests with 40g of insulation."
That doesn't mean everyone is happy about the sale. Consumers have taken to social media to criticize the acquisition, and some people are accusing Moosejaw of sugarcoating a sellout, especially to a company with a history of controversial labor ethics. Comerford says those issues were something he took very seriously upon examining the deal. He also points to the company's new commitment to sustainability initiatives, including a doubling of sales of locally-grown produce and targets to reduce greenhouse gas emissions.
As for backlash from Moosejaw's 400 vendor partners like the North Face, Jetboil, and Dynafit? "I haven't heard of it yet," Hill says. 
Lead Photo: Getty Images
Trending on Outside Online