Amazon's War on Gear
The e-commerce behemoth is on its way to becoming the biggest marketplace for outdoor-recreation products and its influence over the industry grows every day. Is this the apocalypse for the shops and brands that have fueled our love of adventure? Or can they learn to fight back without destroying one another?
Heading out the door? Read this article on the new Outside+ app available now on iOS devices for members! Download the app.
Cory Tholl pushes a button with his thumb, and the argon canister hisses to life. Insulating gas flows through a rubber tube into the vest on the table in front of us, filling thin blue chambers that puff up as the garment rises to life.
This is the Kinetic vest, the first product created by Utah gear brand Klymit when it launched in 2008. "Warm and toasty—that was the concept, at least," says Tholl, who is the company's current CEO, giving it a little pat. Imagined by Klymit founder Nate Alder after a deep-sea scuba-diving trip, the inflatable Kinetic was supposed to disrupt the massive down-vest and jacket market.
It's a late-winter morning, and we're in a nondescript conference room at the company's headquarters in Salt Lake City. Tholl, an athletic-looking MBA and mechanical engineer in his early thirties, is wearing jeans and an untucked oxford. With a smile and frequent chuckles, he recounts Klymit's maddening early days. Sales of the Kinetic vest never took off, and some buyers ran into unexpected difficulties, like having their argon cannisters confiscated by airport security. (The system was permissable under TSA guidelines, but not all airport security agents understood this.) Klymit developed other blow-up gear—a jacket, a sleeping pad—but struggled to build distribution. For decades new outdoor brands had followed an established path to success: Make a great product. Pitch it to retailers at trade shows and land some orders for next season. Hope consumers like it. Be patient. Klymit played by those rules, ignoring the online opportunities that were rewriting the gear-startup narrative. "We didn't embrace Amazon or other channels that weren't hardcore outdoor, and we suffered because of it," says Tholl. "A small, fledgling company really needs to have the attitude that sales is king."
By early 2011, insolvency loomed and Klymit's board of directors grew impatient. That November, Alder resigned and the board promoted Tholl, a product developer, to CEO. The staff of seven shrunk to three: Tholl, Matt Maxfield, also a mechanical engineer, and a sales rep. "It was like becoming the captain of a sinking ship," Tholl recalls. The company was desperate for cash. It needed a breakthrough product fast.
Using a rapid-prototyping machine that Klymit had purchased at great expense in 2010, Tholl and Maxfield worked on a new inflatable sleeping pad. Klymit already had one, the Ultralight X-Frame, but it was for serious backpackers and wasn't comfortable enough for casual users. They started with a bulkier design that resulted in a seven-pound monster. So Maxfield began putting in 15-hour days creating new iterations. He'd sleep on them in his backyard, making notes on the pads with a Sharpie, then go into work the next day and tweak the design. This went on for months, while Tholl focused on a distribution plan.
In the spring of 2012, they introduced the Static V, named for its V-shaped cells. It was an instant hit, selling out at gear shops and through Klmyit's new partners, which included Costco and Amazon. Tholl had opted to sell Klymit's products directly to the e-commerce giant in an invite-only program known as Vendor Central. In this setup, Amazon functions like a traditional store, buying a company's products and then offering them to shoppers. The site handles shipping, returns, and customer service, and, most important, controls price. Soon, Amazon began ordering enormous quantities of Static V's, far larger than any other retailer Klymit was working with. "As a startup, you have to go where the customer is," Tholl says. "We knew we were onto something and just had to get in front of more people."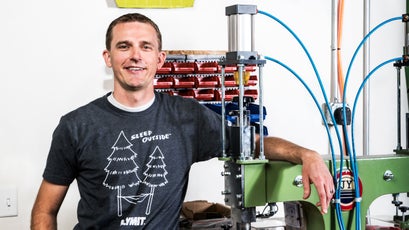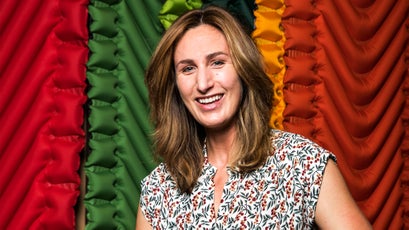 Klymit ended 2012 profitable for the first time, with $1 million in sales. Revenue rose steadily over the next two years, then doubled in 2015 and 2016. The company introduced a variation on the Static V and a flurry of new products, including pillows, packs, and sleeping bags. This year sales are expected to exceed $20 million—with roughly a quarter of that coming from bulk sales to Amazon. As of May, Klymit had 30 employees, and in June, they settled into a new 13,600-square-foot headquarters half an hour north of Salt Lake City, and just a few miles from Tholl's home.
"We couldn't have done this without Amazon," he says.
---
Of course, going deep with Jeff Bezos's world-changing empire has its downsides.
On Valentine's Day, I spend the morning with Becky Stoker, sales-operations manager at Klymit, in her light-filled office, where if you crane your neck you can catch a glimpse of the Wasatch Range out a large window. Stoker, who bears a striking resemblance to a young Juliette Lewis, wears black Bear Paw boots, psychedelic yoga pants, and a blue tank top. She joined Klymit in 2012, the third employee hired by Tholl after he became CEO. These days she has a number of duties, but one precedes all others in importance: safeguarding the online prices of Klymit's products, especially the Static V, which remains the company biggest seller. Until recently, she began almost every workday by launching a piece of software called MAP Monitor, a program she said "searches anywhere that somebody could buy something online," populating a spreadsheet with every price it finds. (A couple of months after my visit, Klymit contracted a company to do the searching for it.) What Stoker is looking for—and finds all too frequently—are retailers advertising Klymit gear below MAP, or the minimum advertised price.
Policing price has become a top priority for many outdoor brands in the digital economy, where vendors can create online shops overnight and consumers scour the internet for deals before pulling the trigger on anything. When a brand sets its MAP for a given product, retailers aren't supposed to promote it at a lower price. Sellers have always violated the policy, but in the old days gear companies considered it a tolerable nuisance; a store in Maine pushing marked-down skis at the end of winter would have zero impact on stores in the Rockies. Now, thanks largely to Amazon, which according to recent studies accounts for almost half of every e-commerce dollar spent in the U.S., prices are nationalized.
Brands and retailers can work with Amazon in a few basic ways. In the Vendor Central arrangement Klymit chose, the company offers Amazon bulk discounts on its products, and the e-tailer takes it from there. Alternatively, companies can set up storefronts of their own in the Amazon Marketplace, paying a commission for each item sold in addition to other fees. With this option, known as Seller Central, the companies handle their own shipping and returns or pay Amazon to do it for them.
Regardless of how brands distribute their goods online, they hate to see their products discounted without consent, since it can cause a nasty chain reaction. When one seller drops the price, others tend to follow suit, causing profit margin to shrink or even vanish as seller after seller tries to remain competitive. Brands unable to control discounting are the ones no retailer wants to work with. The dynamic is amplified for companies like Klymit that sell directly to Amazon. The site's own monitoring software detects price drops, and Amazon can opt to match them, perhaps justifying going below MAP the same way other sellers do: Hey, someone else did it first. Amazon accepts reduced margins or even outright losses in order to maintain its status as the universal go-to retail site. But for Klymit, which sells two-thirds of its gear through independent outfitters and big-box outlets like Cabela's, Costco, and Dick's Sporting Goods, the results can be catastrophic. "If we can't keep the price up, we risk all of our distribution," Tholl told me.
Stoker is his first line of defense. Several minutes after launching MAP Monitor, her spreadsheet is filled with prices. She clicks on the Static V tab and zeroes in on a cell that reads $53.26, almost $2 below the $54.95 MAP. Clicking links captured by search bots, she find her way to the culprit—a rogue seller operating an Amazon storefront. It can be difficult to tell who's behind these outfits, which are easy to create. It could be the owner of a brick-and-mortar shop offloading surplus inventory. It might be a distributor loosely interpreting a sales contract. This time it was a bit player in the gear market, selling only two Static V's. But its influence was startling: Amazon had already matched the price. Often, Stoker's only avenue for grievance is to contact the seller directly, since Amazon takes no responsibility for price setting by third parties. She sends a polite e-mail requesting them to correct the price.
"Gear brands' attitude is that they cannot not be on Amazon, because of the sheer magnitude of customers that are there," says e-commerce consultant Christian Gennerman.
This, Stoker tells me, is exactly how she attempted to tackle a minor price drop the previous week. In that instance she was ignored, so she made increasingly firm demands, eventually threatening legal action. After failing to get a response after three days, she did what any rational sales manager does in a world ruled by algorithms. "I just bought the products," Stoker says. "It's worth the small amount of money to get the price back up on hundreds of others."
Stoker refers to such wayward inventory as the trickle problem. "By the time your product gets to the end of the waterfall, you don't know who the seller is," she says. "Maybe they got it legit, maybe they didn't." Her purchase the previous week worked: across the internet, the Static V rebounded to MAP and stayed there—until this morning.
---
In 2000, Amazon opened the Amazon Marketplace, which enabled anyone to set up shop and start selling goods. In many categories, including outdoor gear, small businesses were early adopters. Here, as if by magic, was an easy way to reach an enormous number of consumers with almost no investment. Mike Massey, owner of Massey's Outfitters, a modest chain in Louisiana that his family founded in 1972, recalls vividly his first experience with Amazon, in 2005. "We created our store and didn't know what would happen, if we'd sell anything," he says. "The first day, we sold our entire inventory of Uggs at full price."
Massey became an instant Amazon proselytizer. At the next Outdoor Retailer, the massive industry trade show, he told everyone he spoke to that this was the future. "I argued that Amazon was a high-end shopping mall," he says. "Consumer behavior was changing, and this was a vehicle for that."
Across the country, enterprising shop owners like Massey were opening Amazon stores and emptying their warehouses. Within a remarkably short period, consumers could find many of their favorite gear brands on the site. The brands themselves, however, were blindsided. "They didn't see it coming," says Christian Gennerman, who spent most of the 2000s with online retailer Backcountry.com and is now the VP of merchandising and strategy for 180 Commerce, one of a number of firms that have popped up to help companies navigate their Amazon partnerships. "The brands didn't plan to be on Amazon, and they were suddenly there because of the retailers. They were like, 'What do we do?' "
Initially, the answer for many was: not much. Retailers were happy, and sales were growing. Massey moved millions of dollars in products through Amazon. Eventually, online sales accounted for half his revenue. Still, there were red flags. In the early days, Massey says, he received detailed customer information when filling an order, which allowed him to expand his marketing activities. After a few years, though, Amazon stopped sharing. "They wanted to catch every customer," he says. Massey claims that he was forbidden from contacting the people who were ordering from him and that he'd be booted from the Marketplace if he did. (An Amazon spokesperson confirmed that sellers are now provided only "necessary transactional data," which does not include e-mail addresses.) At the same time, all his bestselling inventory was being funneled to Amazon, leaving his stores with the stuff nobody wanted to buy. "We were becoming a drop-ship for Amazon," he says.
In 2009, at the end of the Great Recession, Amazon launched the Outdoor Recreation Store, an area of the site that grouped together offerings from shop owners like Massey, online merchants like Altrec and Backcountry, and a small number of gear brands that it worked with directly. At the time, the biggest outdoor companies still mostly ignored what was happening in the Amazon Marketplace: it was seen as a channel for liquidating inventory and a lifeline for retail partners limping through the economic downturn. Within a couple of years, however, brands woke up to the fact that their retail accounts were moving a sizable percentage of goods through Amazon. Wary of becoming too dependent on a single seller, and increasingly concerned that Amazon's lackluster product presentation would damage their online identity, they clamped down on stores that were using the platform. At the same time, there was a rush among outdoor companies to launch e-commerce sites of their own. Throughout the 1990s and 2000s, major players like Columbia, the North Face, and Patagonia had built large networks of retail stores capturing lucrative margins; now it was time to do the same thing online.
For sellers like Massey, the shifting dynamics were head-spinning. Around the time that the Outdoor Recreation Store launched, Massey's was one of a handful of retailers that Patagonia had permitted to sell its products in Amazon's Marketplace. Massey says that, in 2011, he sold around $2 million worth of Patagonia gear through Amazon. Then, in early 2012, at the Outdoor Retailer show, Patagonia ordered retailers to remove all its products from the site. "They told us that Amazon was slipping between the shopper and the brand," he says. "They felt it was just the wrong venue for them." Other brands issued similar edicts. Almost overnight, Massey lost his biggest revenue drivers on Amazon. Facing plummeting sell-through rates and narrowing margins for the gear he was still allowed to sell, Massey made what he calls an "existential decision" for his company and shuttered the Amazon store.
In the years since, efforts by outdoor brands to manage their presence on Amazon have continued to evolve—and sometimes been heated. In a widely reported series of events beginning in 2016, Birkenstock ordered retailers authorized to sell its iconic sandals on the platform to halt transactions after noting an increase in counterfeits and crooked vendors. According to Birkenstock, Amazon responded by having its buyers call brick-and-mortar stores that sold Birkenstocks and offer to purchase their inventories so Amazon could sell those products itself. Infuriated, Birkenstock CEO David Kahan accused the company of "modern-day piracy" in an interview and fired off an e-mail to shop owners threatening to cut them off if they ever sold to Amazon without permission. "I will state clearly, any authorized retailer who may do this for even a single pair will be closed FOREVER," he wrote. "I repeat, FOREVER."
Besides counterfeits, gear companies fear that Amazon might begin producing its own versions of bestsellers, as it has with fashion apparel and shoes.
But nothing has prevented Amazon's rise to the top of the gear-sales hierarchy. For retailers and brands, the online behemoth is like a natural disaster—something to endure, not fight. Surveys suggest that about one in two American households now have Amazon Prime memberships, and recent market research has shown that roughly half of Americans begin their online-shopping efforts on the site. Perhaps even more frightening for retailers, many analysts believe that Amazon's retail operations continue to lose vast sums of money, with one estimating some $2 billion in shortfalls during the first quarter of 2018. Fueled partly by its lucrative cloud-computing services while it expands its share of the retail market, the company is a destroyer of businesses that need to make a profit to survive. According to an April report by Credit Suisse, some 8,600 retail stores closed last year, vacating some 110 million square feet of shopping space. This isn't entirely Amazon's fault, of course. "We had way more retail space than could be sustained," says Julia Clark Day, director of business development for market-research firm NPD Group's sports practice, which tracks retail and consumer data. But it's no coincidence that since 2015, Amazon has added 64 million square feet to its network of data and fulfillment centers.
With an ever larger percentage of retail activity taking place inside vast, enclosed warehouses built for automated shipping instead of human shopping, "brands are saying, How am I going to grow? I've got to invest in Amazon and figure that out," says Day. "Brick-and-mortar is never going away, but it's going to keep shrinking."
For American outdoor-industry retailers, it seems, a long run of growth has come to an end. As of March 2018, sales have declined by 7 percent, to $18.9 billion, compared with two years ago, when they reached $20.4 billion. Amazon doesn't break out sales by category, but current and former gear-company executives I spoke with believe that the platform may soon move more outdoor products than REI and all the nation's independent gear shops combined—if it doesn't already. Among big outdoor brands, Amazon is viewed as a necessary evil. "Their attitude is that they cannot not be on Amazon, because of the sheer magnitude of customers that are there," says 180 Commerce's Gennerman. "If you aren't maintaining your identity on Amazon, you won't survive."
For new and growing outfits like Klymit, it can seem like the only choice there is.
---
"Helping protect your brand on Amazon," announces the web page open on Tholl's laptop. He's sitting in a conference room with Stoker, several other employees, and Jason Streiff, a consultant who's been advising Klymit on its relationship with Amazon for the past several years. Tholl is naturally affable, but he can't help getting frustrated as he explains Klymit's failure over the past month to enroll in Amazon's Brand Registry Program, which helps companies protect trademarks. "We've gone through the process, we've got the letter from the lawyer, we've confirmed it, but we don't know how to log in to get it going," he says, shaking his head.
It sounds like a scene out of The Office, but fending off threats to intellectual property is no trivial matter for gearmakers. Counterfeits and knockoffs have been a problem since the start of e-commerce, and they've gotten much worse over the years. On Amazon, some experts blame the company's 2014 decision to allow Chinese manufacturers to sell goods in its Marketplace. (Amazon wouldn't comment on this, but a spokesperson noted that 99.9 percent of all page views by its customers have been on pages that were not flagged for potential infringement.) Tholl shows me a listing for a sleeping pad that looks almost identical to the Static V, with the same cell design and lime green color. Made by a no-name brand, it recently started showing up next to Klymit products in Amazon searches. It sells for as much as $20 less than the Static V. "We go on the site all the time and there are products infringing on our patents," he says. Tholl's lawyers sent the seller a cease and desist letter, but as he's learned to expect, there was no response.
To date, courts have not found Amazon liable for goods sold by third parties using its Marketplace. Still, Amazon is hardly ignoring counterfeits. In an e-mail to Outside, a spokesperson stated that the company invests heavily in "machine learning and automated systems" to detect fraudulent sellers and products, and has teams of engineers, scientists, and investigators working on the issue. But some slip through, and companies in a number of industries have filed suits against Amazon charging that it needs to do more. Meanwhile, many brands take it on themselves to ferret out fakes. Amazon launched the Brand Registry Program a few years back to support this enormous task. The free service was overhauled last year and offers digital tools to track down offenders. Amazon insists that it moves quickly when prompted, taking action on 95 percent of all counterfeits identified through the program within eight hours.
But first you have to register. "The person I was just on the phone with was from Amazon, but they said we have to go through the Brand Registry, so then I had to send a case to them," Tholl explains. "Our buyer doesn't even know how it works."
"It's like working with a billion-dollar robot," Streiff adds. "You have to know which button to push and which lever to pull." (Soon after my time in the office, Klymit successfully completed registration.)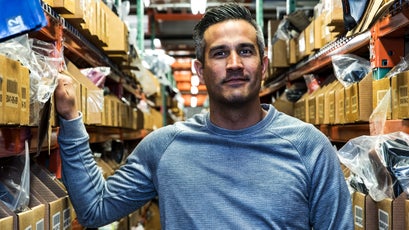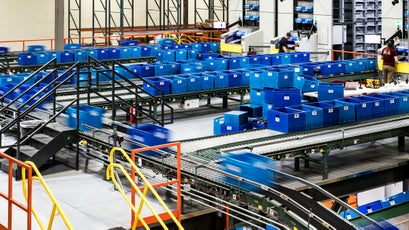 The enormous risk of partnering with a robot has driven many established outdoor companies to carefully limit their sales through Amazon. Besides counterfeits, brands fear that the site might begin producing its own versions of bestsellers, as it has with fashion apparel and shoes. (The company has launched roughly 70 private-label brands.) There's also concern about fraudulent positive reviews of cheap knockoff products posted by paid reviewers, which make it difficult for legitimate brands to stand out. (Amazon has filed lawsuits against more than 1000 defendants for reviews abuse.) Others feel that simply being on the platform cheapens their brand. As Mike Massey put it to me, "Selling fleece jackets next to toilet paper is not something Patagonia wanted to do."
Still, the dominant retail strategy these days is to be channel agnostic—that is, you want your stuff everywhere people shop. This is why leading gearmakers sell products through their own websites and stores, in retail shops, and at online specialty retailers like Backcountry and, yes, Amazon.
For young brands, though, Amazon offers accessibility and results that other channels can't match. In 2014, Jeff and Susan Russell founded base-layer company Ridge Merino. After setting up shop in Mammoth Lakes, California, they decided to sidestep traditional retailers entirely, to avoid the kinds of markups that would curtail their low-cost, high-value strategy. They started out with their own e-commerce site but got little traction, so they created an Amazon storefront and "started selling like a real company," Jeff told me. "We signed up to have Amazon handle fulfillment so we could be listed as Prime, scored a little media coverage, and things really took off. No way could we have launched like this ten years ago."
Indeed, to many gear entrepreneurs, the established route of building up relationships with retail stores can seem decidedly antiquated. "The obstacles to outdoor brick-and-mortar are really high," says Ryan Riggs, who worked in product management and merchandising at Columbia, Keen, and Mountain Hardwear before becoming the director of sports and outdoor at NetRush, a 180-person firm in Vancouver, Washington, that advises companies on their Amazon strategy. "There are all these layers to get through before the stores will work with you. They really only want to work with brands that they know will sell and pay the bills."
As the nation's best-known retailer of high-performance gear, REI, which operates 147 stores across the country and did $2.6 billion in sales last year, is making an effort to be more accommodating. The 80-year-old co-op has a reputation for following an "edit to amplify" strategy: pick winning products and promote them like crazy. As Kate Wendt, REI's deputy VP of strategy, told me, it believes "in the value of curation." This is why any product picked up by REI earns instant credibility. Search for a four-season sleeping bag on Amazon and you get a list dominated by $25 to $40 bags from no-name brands that appear suitable for little more than a backyard sleepover. REI shoppers, by contrast, know they're getting gear with a trusted seal of approval. Wendt says that REI has also been testing less established companies "in a bigger way" on its fast-growing site, introducing 180 new brands to customers last year. (Online revenue was up by double digits in 2017, versus 2.6 percent companywide.)
Search for a four-season sleeping bag on Amazon and you get a list dominated by $25 to $40 bags from no-name brands that appear suitable for little more than a backyard sleepover.
Backcountry, which was founded in 1996 and is now owned by private-equity firm TSG Consumer Partners, takes a similarly refined approach to what it sells. "We're not interested in having every last outdoor thing on our site, because that can be overwhelming," CEO Jonathan Nielsen explained when I visited Backcountry's headquarters on the outskirts of Park City, Utah.
To compete with Amazon, both REI and Backcountry have had to find ways to get products to customers faster. For REI, this has meant programs that enable shoppers to buy gear online and pick it up in stores, as well as a big jump in shipping expenses to support free home delivery on orders over $50. (REI has three fulfillment centers; by comparison, Amazon has more than 100 in North America.) Backcountry, which continues to sell a limited selection of products through its Amazon storefront, spent millions on automatic packing technology for its three distribution hubs, allowing it to guarantee two-day shipping. But this caused the company to narrow its soft-goods selection by 30 percent, since it needs to have all inventory on hand and ready to ship at all three locations. "We really focused on rationalizing our assortment," Nielsen says. For Klymit, that means that the Static V is often out of stock on the site, and that Backcountry usually carries about half as many of its products as Amazon.
"Selling through Backcountry is more like traditional retail," Bart Miller, VP of sales at Klymit, told me. "They want you, year over year, to keep improving incrementally. They are very cautious about how much money they will spend with an early-stage brand.
"The appeal of Amazon," he adds, "is that they don't say no."
---
But can the outdoor industry learn to say no to Amazon?
In 2008, Cam Brensinger, founder of NEMO Equipment, decided to start selling products directly to Amazon, signing up for the same Vendor Central option that would later lure Klymit. At the time, his six-year-old company, which makes high-end tents and camping accessories, and is based in Dover, New Hampshire, had yet to become profitable. Amazon, he figured, would provide exposure and a new revenue stream.
He was right. In late 2011, Brensinger was staring at an internal forecast of $600,000 in direct sales to Amazon. Still, he was wary about his relationship with the platform, having just taken a cross-country trip visiting small independent outfitters that carried NEMO's products. "We were hearing so consistently this angst and a deep concern about the future of their businesses because of Amazon," he says.
Brensinger was also frustrated by the endless cycle of price matching that afflicts just about any label that sells to Amazon. NEMO products never held MAP for very long, and he claims that it often took weeks or even months before he could reach his Amazon buyer, who he says oversaw more than 1,000 brands, to right the price after it dropped. (Amazon declined to comment on these assertions.) "It just became a race to the bottom," Brensinger says. "We were burning our relationships with specialty retailers and filling the market with off-price NEMO products."
In the spring of 2012, Brensinger decided to decrease his sales to Amazon. "We were at a crossroads," he says. "We could either build our business around Amazon, or we could stick to the plan we had from the beginning: create a high-end iconic outdoor brand." By the end of the year, he was refusing all purchase orders from his Amazon buyer.
The decision was prescient. In 2013, NEMO's sales to specialty retailers far outpaced company expectations, and they have continued to grow at a steady clip ever since. Brensinger now has 24 employees—up from 16 in 2012—and sales exceed $20 million a year. According to Brensinger, soon after he regained control of his inventory, REI and other stores began giving NEMO more shelf space. "Everyone in specialty retail has become very keen to know your distribution plan," he says.
That doesn't mean outdoor retailers are insisting brands reject Amazon altogether; they just want those brands to enforce consistent pricing across the site. When this happens, Amazon can even function like an advertising platform. "A customer will sometimes come in with an Amazon page printed out, or we will look it up online with them, and usually match or beat the price," says Tom Coleman, who founded the Salt Lake City outfitter Recreation Outlet in 1987, growing it into a discount-minded chain of three large Utah stores. "Amazon is the easiest way to look up a product and see its realistic street price. That can be helpful."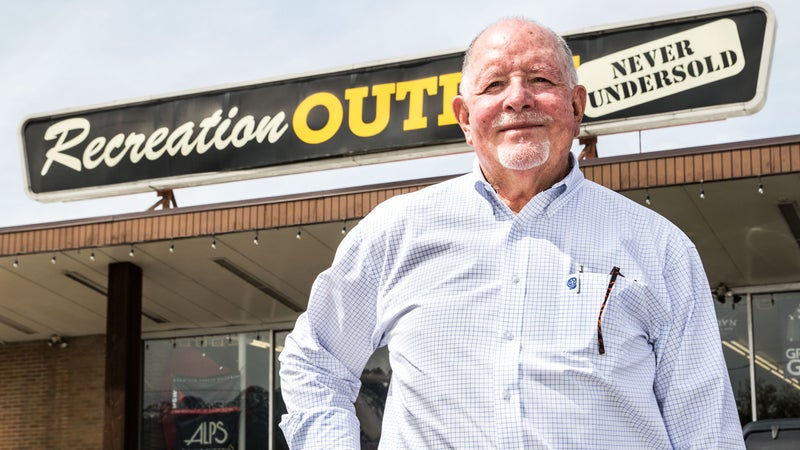 NEMO currently allows a handful of specialty-retail partners to sell its products through their Amazon storefronts, but they must adhere to strict pricing guidelines. "If people want to find us on Amazon, we want to be there," Brensinger says. "But we don't want to do it in a way that cannibalizes all our other channels." A growing number of gear companies are following this strategy, which enables them to reserve some items for real-world stores and their own websites. Patagonia, envied for its massive direct-to-consumer sales, only allows its books to be sold on Amazon by a few Japanese distributors (though unauthorized dealers sell many of its other products).
Do your own online searches for outdoor gear and you can see the varying success gearmakers have at controlling price. Often this has to do with the strength of the brand (hot labels are better positioned to dictate prices everywhere) and the time of year (end-of-season closeout sales create chaos). This is why a small number of upstart gear companies are forging ahead with strategies that avoid not only Amazon but other e-retailers as well. Stephen Sullivan, who grew Cloudveil into a global technical-performance brand before founding high-end outdoor label Stio in 2011, believes that brands like his benefit from retaining total control over digital sales. "I could roll out an Amazon store in a minute, but they'd immediately become my chief competitor," he says, noting that Stio's compound annual growth rate has hovered around 70 percent since it launched. "If you look up Stio, no one else can bid against me, no one else can sell my stuff online."
Duluth Trading Company, known for its no-nonsense workwear, takes this even further, selling 100 percent of its products through its website and retail shops. The publicly traded Belleville, Wisconsin, brand added 15 store locations last year and will have 39 total this summer, with plans to reach 100 stores across the country within five years. In a public statement this March, CEO Stephanie Pugliese said that Duluth acquires 25 percent of new customers through its retail locations and has experienced higher sales growth in those markets. Rapha, the boutique cycling-apparel brand purchased last year by RZC Investments, a firm run by Tom and Steuart Walton, heirs to the Walmart fortune, is following a similar playbook, selling its products exclusively through its website and 23 brick-and-mortar "clubhouses."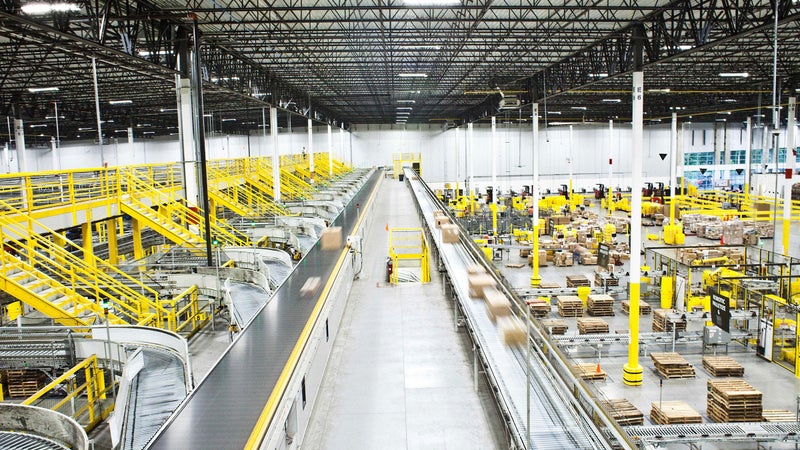 This kind of brands-know-best approach can, of course, push already pinched retail stores further out of the market. Stores are fighting back with what has always defined specialty retail: service and community. Mike Massey and other shop owners talk about the importance of face-to-face conversations when it comes to outdoor gear. Indeed, there's something to be said for having an expert demonstrate lighting techniques for different kinds of camp stoves. There's also a strong belief that to survive, stores need to be more than just a place to buy things. REI has offered events, skills clinics, and adventure-travel experiences for decades; last summer it created 1,000 more aimed squarely at women. At Massey's Louisiana shops, there are regular camp-cooking and outdoor-sports workshops, which he says are a key part of his enduring success.
Still, retailers stress that it's essential for them to be able to offer certain products that you simply can't buy online—at Amazon or anywhere else. Outdoor brands have to do their part in supporting their network of independent outfitters, says Massey, or it could disappear. And if that happens, "the brands are going to look up and say, Wait, how do we get back into stores?"
Klymit's Tholl gets this, despite all the money his company has made with Amazon. Early this year, he set a goal of limiting e-commerce to 30 percent of Klymit's total sales. He has also decided to keep roughly a quarter of the company's products off Amazon entirely. Early this spring, his buyer there made a "pretty aggressive request," pushing Tholl to spend more on marketing across the platform and to grant Amazon a damage allowance and discounts on shipping costs. Tholl refused, signing a more balanced deal after several weeks of negotiations.
Even Klymit, it seems, is learning to say no. "A lot of companies don't know they can push back on Amazon," Tholl said. "But we did."
Corrections:
(10/01/2023) An earlier version of this story misspelled Nate Alder's name. The story has been updated with the correct spelling. Outside regrets the error.
(10/01/2023) An earlier version of this story included several errors in its recounting of the early days of Klymit. The number of Kinetic vests sold was into the thousands, not a few. The vest was also technically permissible on airplanes, per TSA guidelines. The company did not face "runaway debt" in 2011, and the staff was at one point reduced to three people, not two. Outside regrets the errors.
From
Outside Magazine, August 2018
Lead Photo: Chris Philpot