The Gear Our Editors Loved in November
Masks, slippers, and shackets—what else do you need?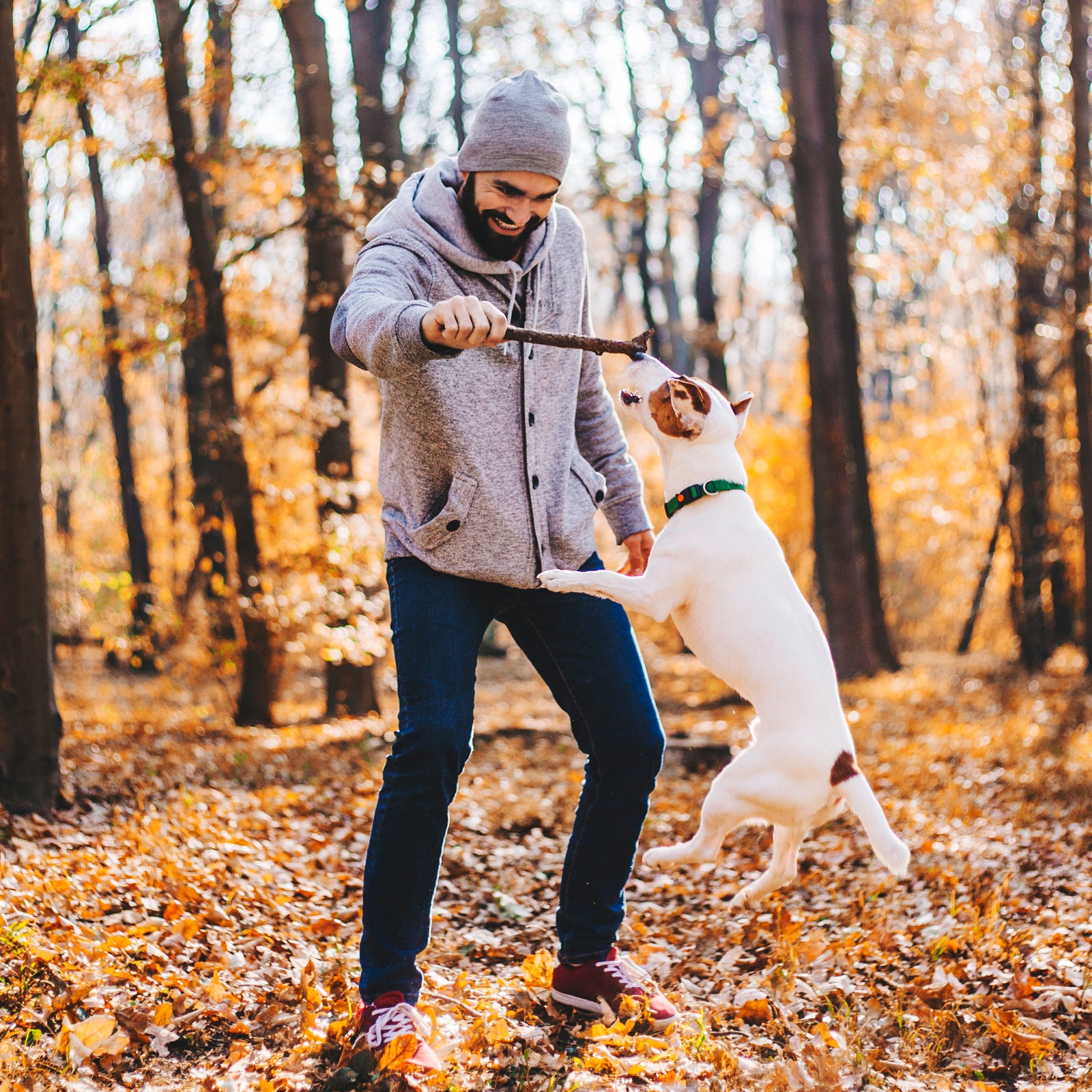 Obradovic/iStock(Photo)
Heading out the door? Read this article on the new Outside+ app available now on iOS devices for members! Download the app.
It's cold, half of the holidays are behind us, and it's been one of the most exhausting years in decades. At Outside, editors are trying to stay outdoors as much as possible, but doubling down on coziness when they come back in. Here's the gear they're using to do it.
Vera Bradley Pleated Mask ($16 for Two)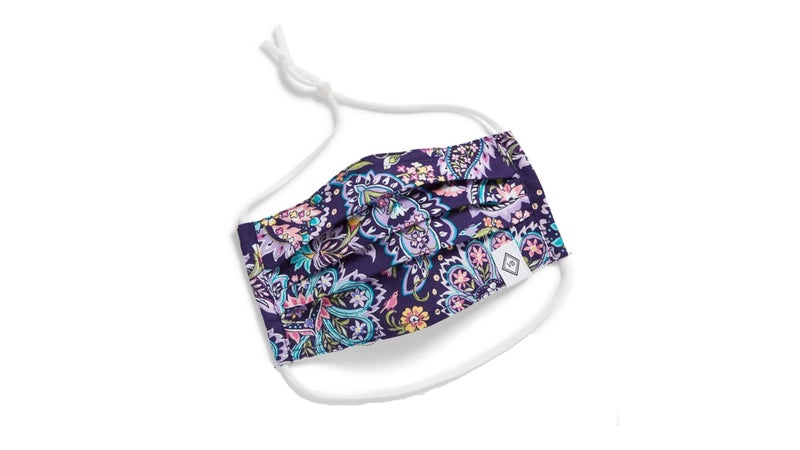 Let us now praise floral prints. I ordered two of these soft Vera Bradley cotton masks solely as mood boosters to combat the bleakness of late-fall weather and the foreboding winter that's forecast, but they've quickly proved ideal for my runs. With elastic adjustable straps that fully circle the head (instead of just the ears), I wear the mask around my neck until I spot another person and then quickly pull it up to cover my face, pressing down on the thin, flexible wire over the nose bridge, which helps keep it in place. In addition, the pleated design offers plenty of breathing space, so I never feel suffocated. —Tasha Zemke, copy editor 
---
Keen Howser II Slippers ($85)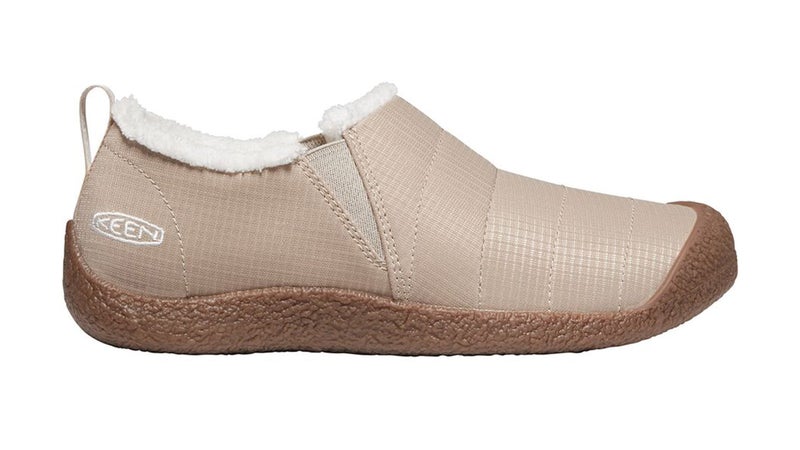 Every winter I treat myself to a new pair of slippers. I wear them religiously all season, and then they're basically kaput by the time the next year rolls around. But with my new fleece Howser IIs, I think I'm about to break that wasteful streak. These perfectly hygge, ultra-warm slippers feature an easy-to-wash rubber outsole, which makes them leagues more durable than the options I've selected in the past. In these lockdown days, I've been pretty much able to live in them, from working at home to running to the grocery store to taking walks around my neighborhood. I highly recommend treating yourself to these snuggly slipper-shoes or picking up a pair for the person in your life with perpetually cold feet. —Jenny Earnest, audience development director
---
Oiselle Toolbelt Roga Shorts ($62)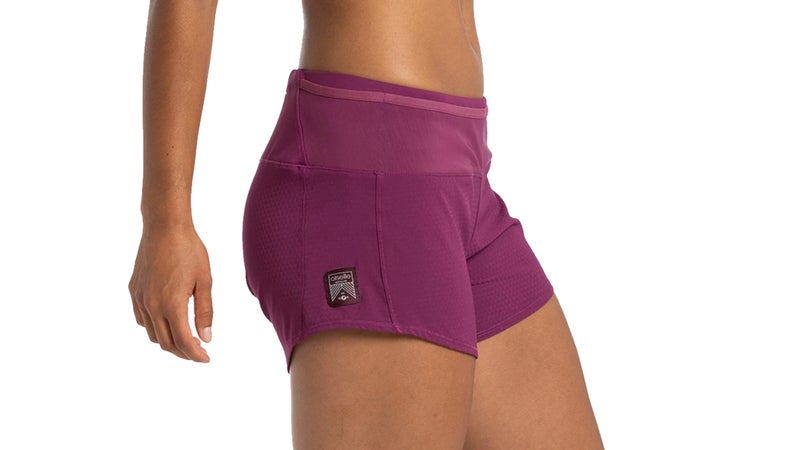 Ever since I upgraded to an iPhone XR last year, I've been keeping my eye out for running shorts with pockets big enough to fit an unnecessarily large smartphone. This pair from Oiselle has been my favorite so far: the mesh pockets in front keep my phone surprisingly secure, while there's still plenty of room in the back for keys, a credit card, or anything else I need. They're perfect for short winter runs in California, but they'd also be great for indoor workouts if you live somewhere with snowier weather. —Sophie Murguia, assistant editor
---
Dovetail Thompson Shirt Jac ($99)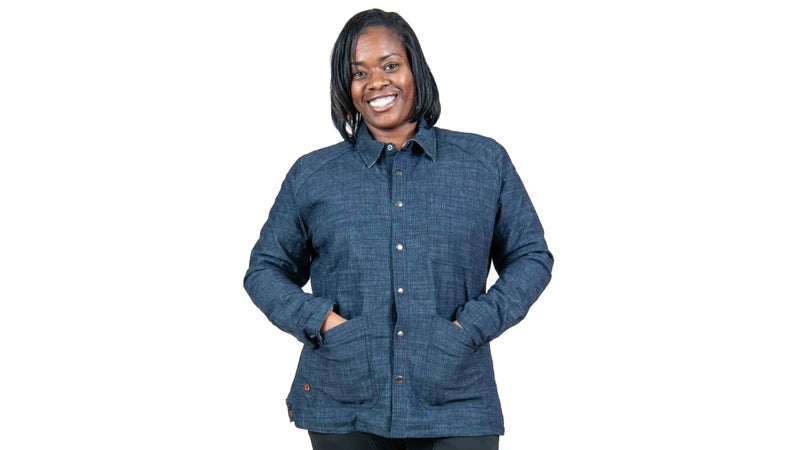 I never really know what jacket to wear in the fall. Here in New Mexico, the temperatures during the months of October and November tend to swing around wildly, from 70 degrees and sunny to 34 and cloudy—sometimes all in the same day. Tired of being too hot in a puffy or too cold in a fleece, I decided to give Dovetail's shacket a try. I have not looked back since. The Thompson pairs a dark chambray outer with a flannel lining and thin layer of quilted insulation, so it's perfect to throw over a long-sleeved shirt or tee (the lining is so soft against skin!) when the temperature is borderline. I also love the deep front drop pockets, which keep gardening supplies (or hand sanitizer and a mask) close at hand. —Ariella Gintzler, associate editor
---
Therm-a-Rest Stellar Blanket ($70)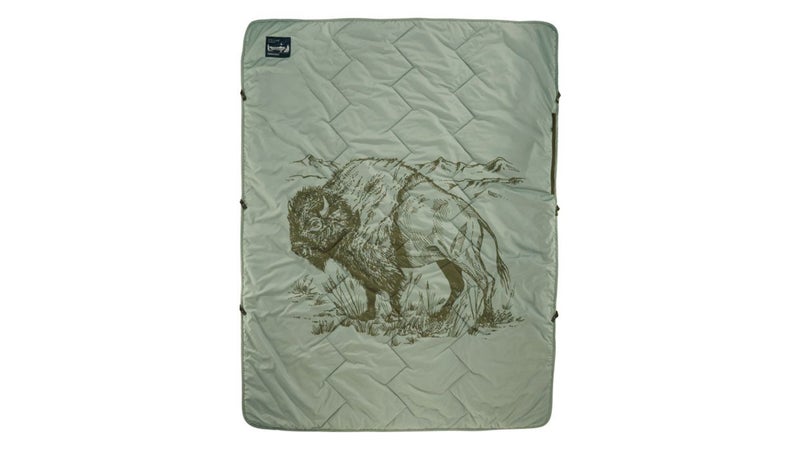 I have always been pragmatic when it comes to camp blankets: quilts, after years of use on human beds and then as dog beds, eventually end up in the camping box or the trunk of the car. But this puffy blanket broke my dirtbag ways. With a water-resistant shell, soft polyester lining, and fluffy synthetic insulation, it's straight-up cozy by the campfire but won't wet out easily if it starts to sprinkle. With a drawcord at the bottom, and snaps around the edges, it can be used as a lightweight sleeping-bag substitute in the summer or an added layer of warmth in the winter. It's just big enough for two to snuggle under the stars, but it also packs into a zip pocket for travel and doubles as a pretty great pillow. —Maren Larsen, assistant editor
---
Alice and Whittles Weekend Boot ($200)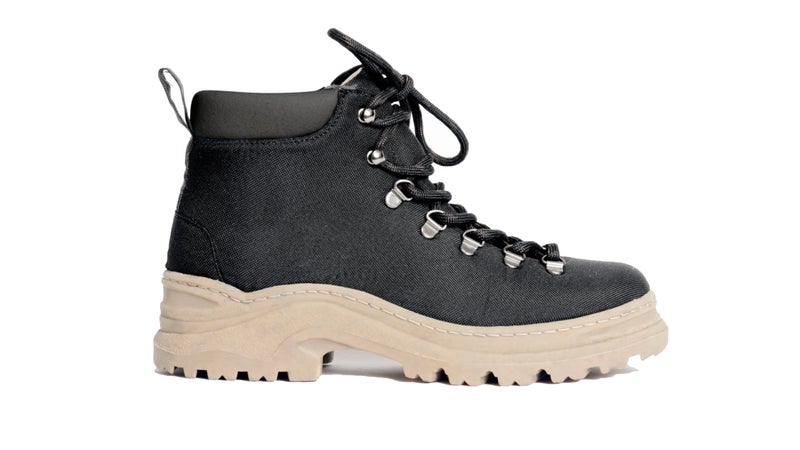 I love to pair these chunky casual boots with jeans for fall park hangs and light hikes. They're not all style and no substance, though—the water-resistant upper, made from repurposed plastic, and the 45 percent recycled lugged rubber sole will keep them in rotation even when the snow turns slushy. In addition to using sustainably sourced materials and ditching virgin plastics, they're 100 percent vegan, so you can feel good about how they were made, too. —M.L.
---
Bennd Yoga Indigo Meditation Pillow ($150)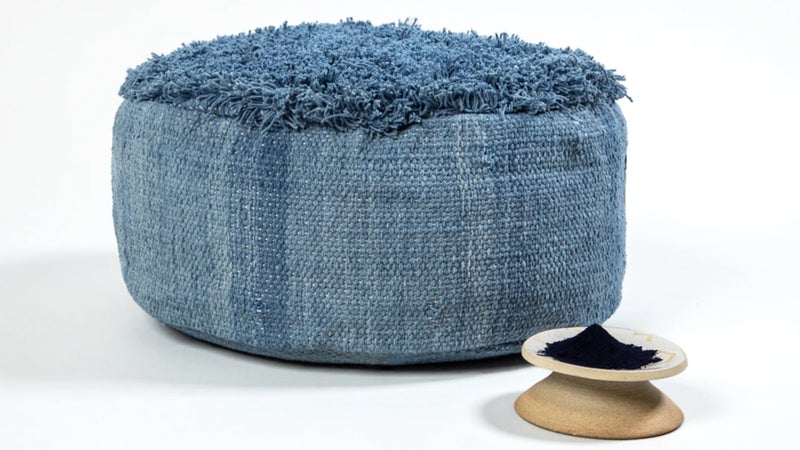 The holidays always call for extra mindfulness practice. When there's a pandemic in the mix, doubly so. This lavender-scented meditation pillow from Bennd is filled with buckwheat for a firm, supportive seat that encourages proper alignment—so I actually bliss out during a 30-minute guided meditation instead of fidgeting and spiraling over my to-do list. The rustic, indigo-dyed hand-loomed cotton exterior makes me feel calm just looking at it. —Aleta Burchyski, copy editor
---
Kosas Kosasport Lipfuel Balm ($18)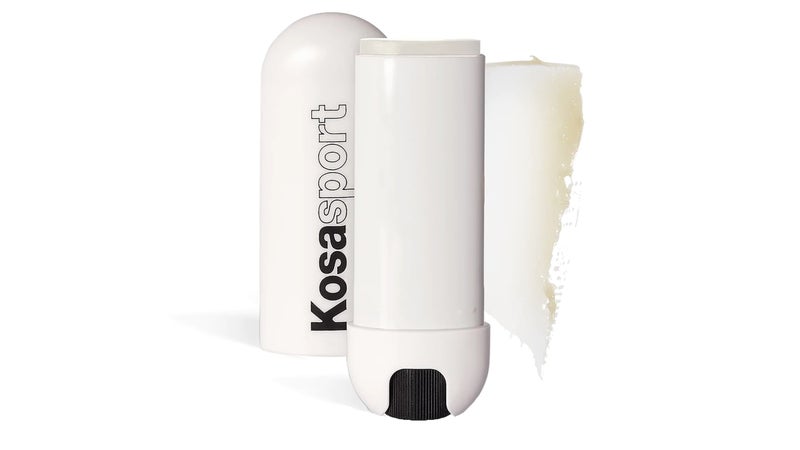 I love gifting fancy lip balm—it's something that everyone needs but few will buy for themselves. Kosas's ever so slightly sticky formula is loaded with ultra-moisturizing hyaluronic acid, so it wears tenaciously under a neck tube or mask and leaves lips noticeably more quenched than the average wax stick. Bonus: the flat tube sits well in pockets and won't roll around in your car's console. —A.B.
---
L.L.Bean Men's Warm-Up Jacket ($99)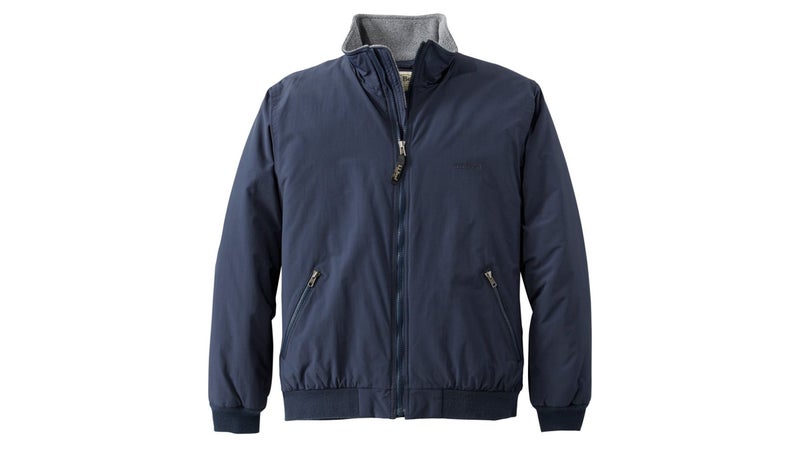 For me, this is the jacket that means autumn has arrived. It's become a ritual to pull it out when temperatures start dropping below sweatshirt weather, and it's my staple outer layer until it gets really cold. It's not exactly a performance jacket, but it's perfect for walking the dog and stylish enough to wear to parties, at least in the Before Times when that was a thing I did around the holidays. I've had mine since college and have purchased so many coats since then—peacoats, denim jackets, expensive puffies—but to this day, I always reach for my classic blue L.L.Bean when I'm running out the door. It goes with just about everything. —Luke Whelan, research editor
---
Beyond K3 Prima Lochi Jacket ($185)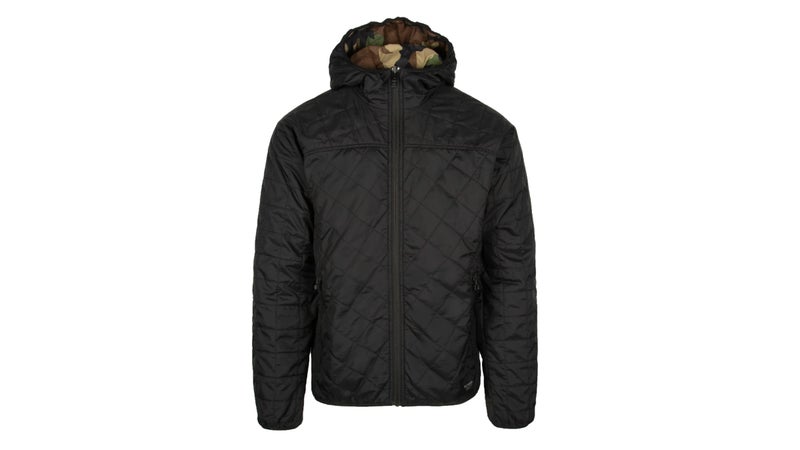 Polartec Alpha is the original iteration of active insulation—it's so breathable that you need never take off a garment with it. But items made from it typically sacrifice style for function. Not this reversible jacket from Beyond. Cut to flatter athletic bodies, it sandwiches a layer of Alpha between two ripstop nylon face fabrics. Plus, in all three color options, one side is subdued, while the opposite is something fun. The other day I was on my way to pick up groceries when a friend invited me on a hike. I was wearing just a thin merino-wool T-shirt, a pair of pants, and this jacket. That hike turned out to be unexpectedly cold (about 20 degrees) and much more difficult than I'd anticipated. But en route up the mountain, I never had to unzip the jacket, and on the way down, its DWR-coated outer kept me protected from a cold wind blowing snow directly into my face. I was warm, dry, and comfortable, not just on the trail but in the store afterward, too. —Wes Siler, contributing editor
---
Velocio Alpha Long Sleeve Jersey ($199)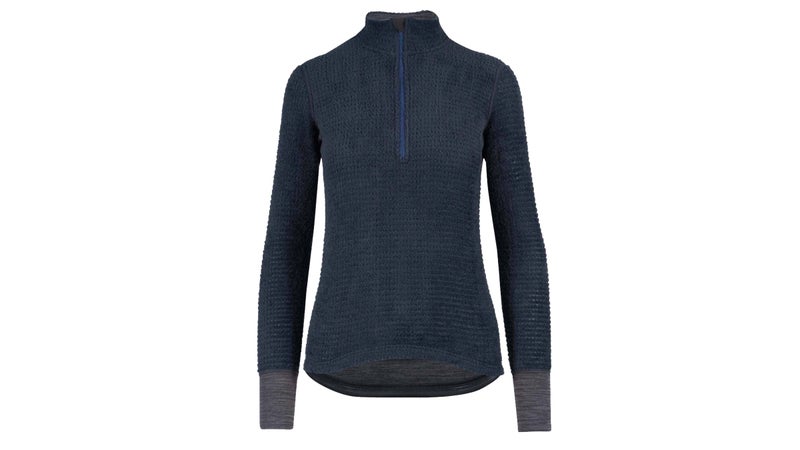 The Alpha Long Sleeve doesn't look like a traditional cycling jersey but more like a technical midlayer for skiing, climbing, or mountaineering—and that's exactly what makes it the warmest and most versatile long-sleeved jersey I've ever worn. We all know by now that loft equals air equals warmth (right?). One look (and touch) of the fuzzy Polartec Alpha Direct insulation on the front and side arm panels of this piece will tell you that it's going to create hella loft under a shell. I've never been warmer on an extended, chilly mountain descent than when wearing this under a jacket—it's almost like wearing a superlight puffy. Merino fabric on the back and side panels helps with breathability, keeping my temperature well regulated on long climbs when my jacket is off, too. Velocio designed the Alpha to be worn as a system with its Signature Softshell jacket ($299), and indeed, the combination creates a coziness that actually motivates me to get out early in the morning when temperatures are in the thirties. But the jersey is the workhorse—I've paired it with other winter cycling jackets and enjoyed the same effect. Honestly, it's so good that I just keep re-wearing it; it kicks the asses of all the stupid, tight, flimsy thermal road-cycling jerseys in my closet. Nothing even comes close in terms of warmth. It's not cheap, but for one item that will transform any winter cycling coat you already own, it's well worth it. —Gloria Liu, features editor
---
Giro Havoc Pants ($170)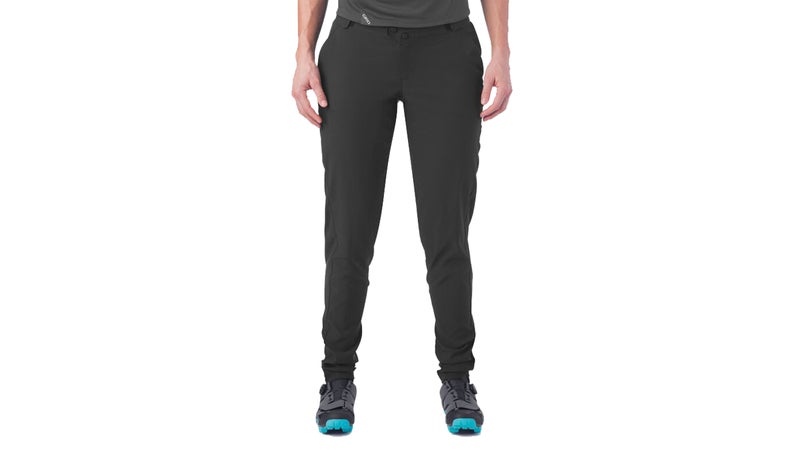 We're in that weird in-between time here in Santa Fe: not quite enough snow to make a real ski turn but cooler-than-normal temperatures for biking. Despite my affinity for jorts, my bare legs can't handle below-40-degree chill. So I've been wearing my Havocs, which are incredibly lightweight, wind-resistant, neutral, practical bike pants that look kinda cute. (I think they look better in person than they do on their site, for the record.) They're roomy through the knees to fit comfortably over pads, but slim elsewhere. Laser-cut holes behind the knees keep you cool on the uphill, and an adjustable waist helps dial in the fit. —Abbie Barronian, associate editor
---
Mammut Vella Sports Bra ($70)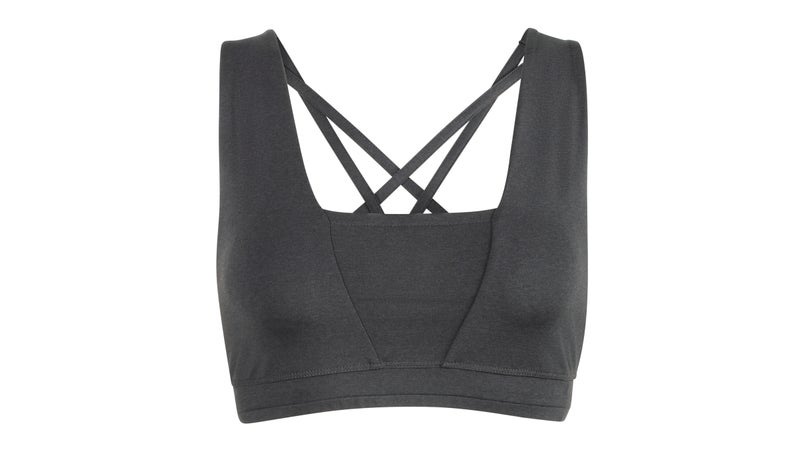 For me, the best sports bra is the one I don't notice. The Vella fits the bill, with wide armholes that don't dig in, cross straps in the back that don't tangle, and just-right coverage in the front. It's supercute and comfortable, making it my go-to underlayer for hikes and single layer for sweaty at-home workouts, usually paired with the high-rise All Day Favorite tight ($85) from Mountain Hardwear. —Kelsey Lindsey, associate editor
---
Zeus Mini Magnetic Swivel Clip Light ($50)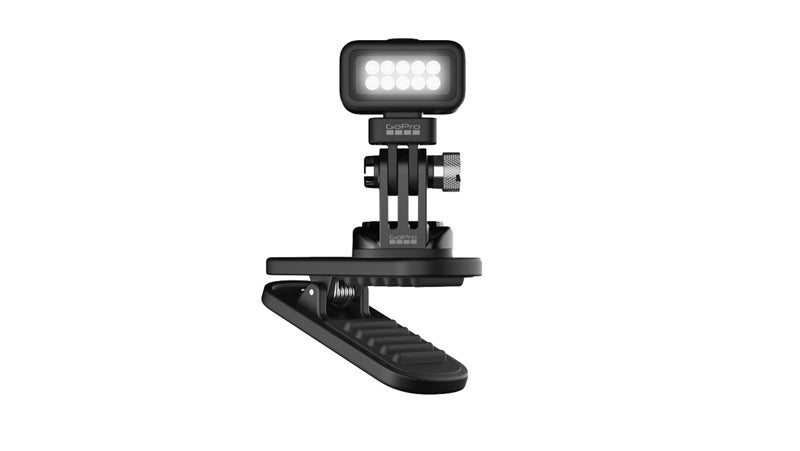 As the days get shorter, I continually find myself reaching for some kind of light source, whether for an evening workout or to grab something from my car. I tend to stash headlamps like a chipmunk, so they're always on hand, but I've recently found myself grabbing the Zeus Mini, a new LED light from GoPro, instead. Not only does it feature a swiveling clip system that attaches to anything the jaws will fit around, but it also has a surprisingly strong magnetic base. I've attached it to clothing, stuck it to my car, and put it on the open lid of my two-burner camp stove, creating a nicely lit camp-kitchen area. If you're also a GoPro camera user, you'll have no problem finding endless uses for this little light. I've attached the Zeus to just about every GoPro mount I own, including my helmet and handlebar attachments. It's a bit pricier than an average headlamp, but it's a really versatile tool that may just replace your headlamp altogether. —Jackson Buscher, video producer
---
Vermont Glove the Vermonter Glove ($100)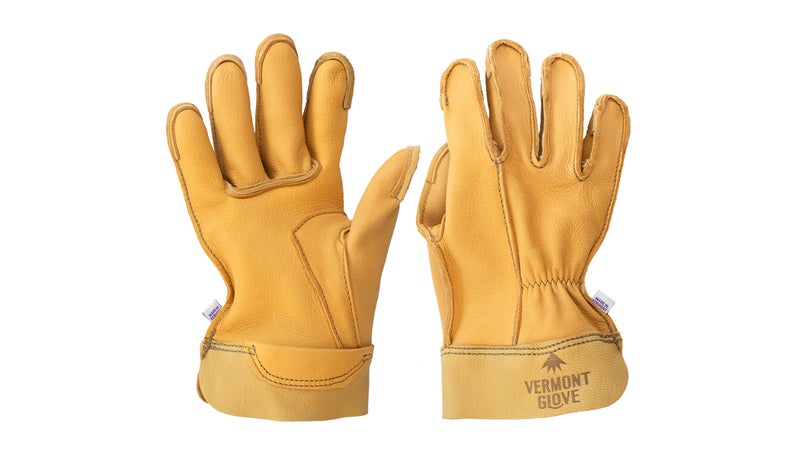 A hundred bucks is a lot to spend on a pair of work gloves. But is it a lot to spend on the most comfortable, thickest, and longest-lasting made-in-America work gloves that you've ever slipped your hands into? I've been using this goatskin pair daily for six months, and besides general dirtiness and some burn marks, they've just gotten more comfortable. The hide is roughly twice the thickness of most leather gloves, providing top-notch protection for whatever type of task you want to do. I love that the finger seams are double-stitched over the back side of my fingertips, allowing for better dexterity than your typical hardware-store pair and fewer irritation points as you work. I thought I might not like the seams on the double-stitched palms, but I've hardly noticed them as I've chopped wood, run a chainsaw, dug holes, tended fires, and barbecued. I'll be using these constantly until they fall apart—which will be a long time from now. —Will Taylor, gear director
Lead Photo: Obradovic/iStock
Trending on Outside Online