The Gear That Propelled Colin O'Brady Across Antarctica
Trekking the span of the frigid southernmost continent alone and unaided demands durable equipment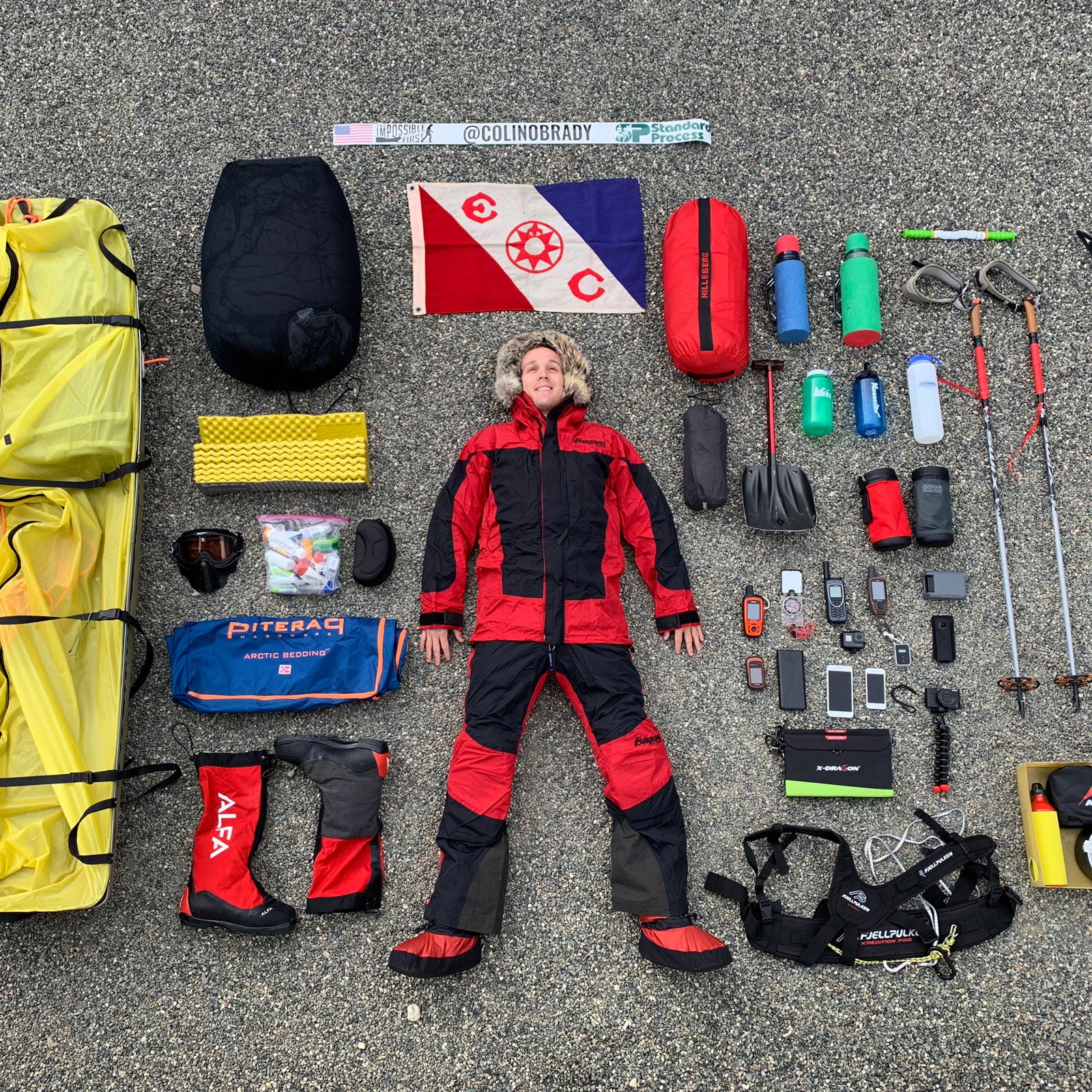 Heading out the door? Read this article on the new Outside+ app available now on iOS devices for members! Download the app.
Endurance athlete Colin O'Brady spent 54 days on the ice of Antarctica, completing the first unsupported solo traverse of the continent on December 26. "One of the biggest things I was aware of was that I would need to make it across Antarctica with only what I started out with," he says. O'Brady looked for gear that was durable and streamlined, since he'd have minimal support on the ice. Here are key pieces that saw him through the 932-mile trip.
Asnes Amundsen BC Skis ($350)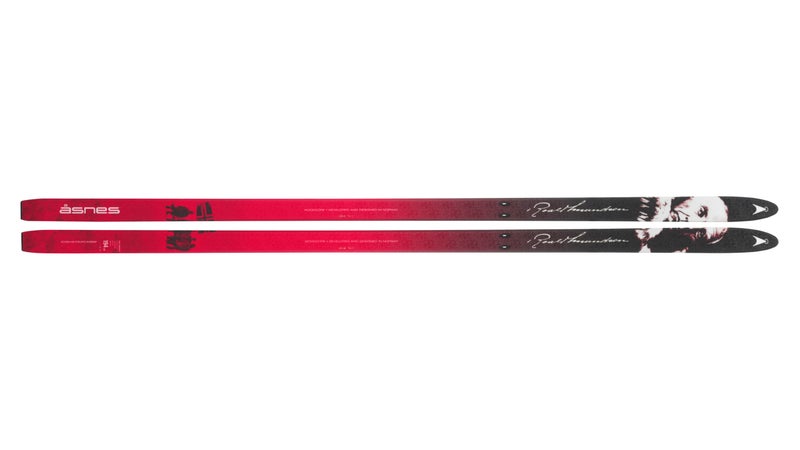 Named after the famous polar explorer Roald Amundsen, these skis are specifically tailored to hauling a sled long distances across snow. "They're pretty skinny by a downhill standard but still have a good metal edge on them," O'Brady says. But he also wanted something thicker than traditional nordic skis, since he was wearing extra thick boots to shield his feet from the cold. And O'Brady had previous experience with the lightweight Amundsens. "After skiing across Greenland on these, I trust them."
---
Asnes Mohair Skins ($60 and up)
O'Brady had two pairs of skins on his expedition, one long and one short. For more grip, "I used the long skins on the steeper uphill days or when the conditions were icy," he says. "I used the short skins on the polar plateau and downhill for more of a glide." O'Brady had to choose which set he'd use at the beginning of each day and stick with it. "I couldn't unglue and reglue them during the expedition because of the minus-75-degree weather. It was just so cold that when I'd take the glue off, they'd quickly freeze. I could do it in my tent and warm them over my stove to get a good adhesive."
---
Alfa Polar A/P/S Ski Boots ($638)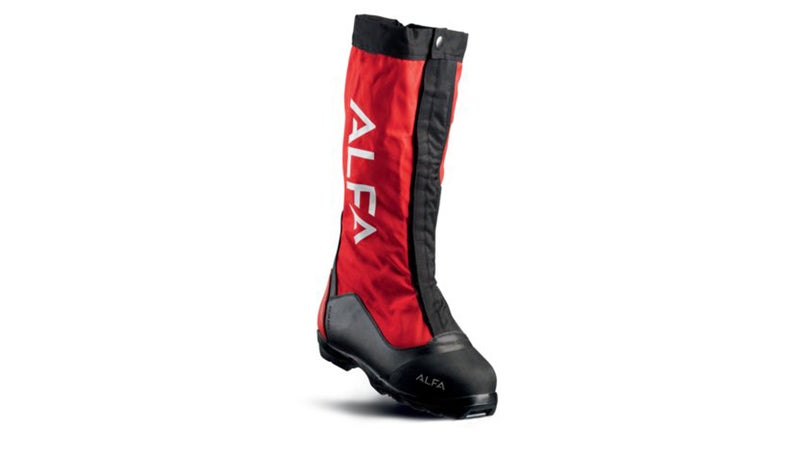 Like the skis, these boots were designed for long outings in frigid temperatures. They come with integrated gaiters (made of Kevlar-reinforced Cordura) and extra insulation in the soles. Alfa recommends buying them two sizes bigger than usual, so you have room for a compatible beefy liner. "My feet were never cold ever," O'Brady says. "No complaints."
---
Rottefella NNN BC Magnum Manual Backcountry Bindings ($100)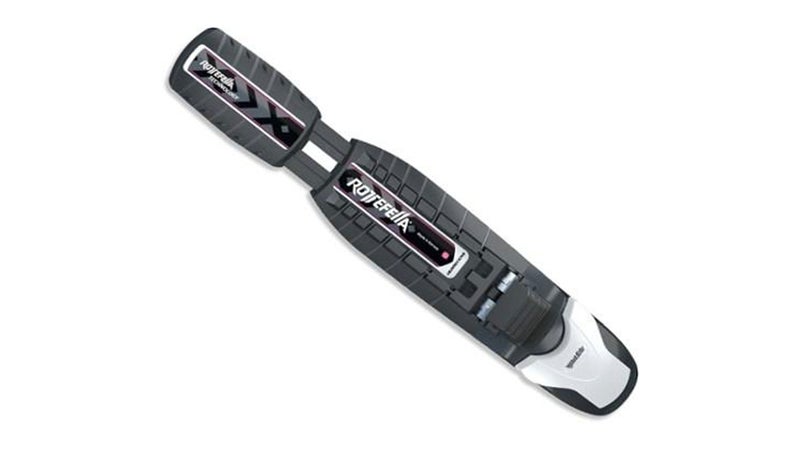 "The Magnum had a little more width and hung over the skis but was comfortable and stable," O'Brady says. And he chose manual bindings because the simpler design means they're easier to fix if something goes wrong, and he'd have no backup while traveling alone.
---
Swix Mountain Ski Poles ($42)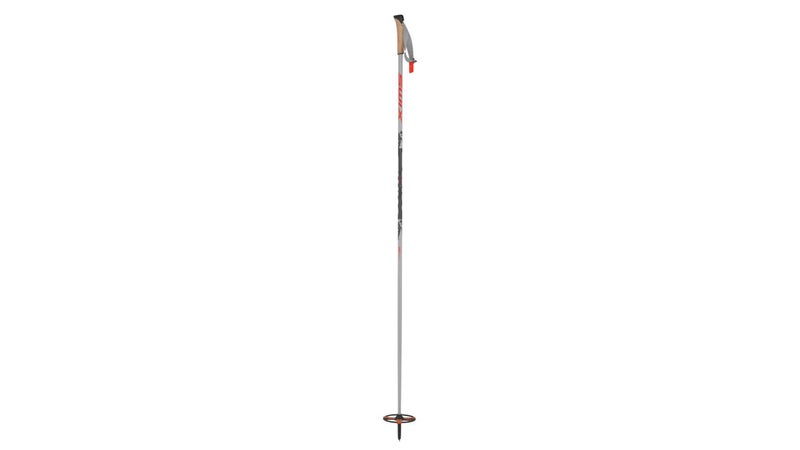 O'Brady opted for these aluminum poles over carbon because despite the increased weight, they're hardier and he didn't want to risk breaking them. "I took some bad falls just tripping over stuff, but they never bent or broke," he says. And he modified them to suit the needs his expedition, swapping in the burly leg loops of a climbing harness for the straps and wrapping bike bar tape below the grips, so he could choke up on the poles without touching the cold metal. He also had to perform some impromptu maintenance on the baskets. "The leather wore through in two spots and broke, so I had to fix the baskets with paracord."
---
Acapulka Professional Expedition 210 Sled ($3,760)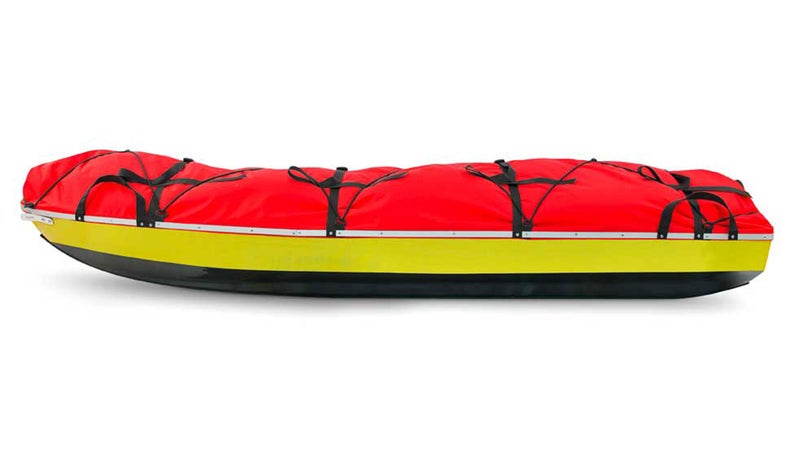 "I bought it secondhand off a friend of mine who had done a South Pole trip a few years ago," O'Brady says. "I had a couple of minor problems. On day one, I broke the strap on the outside that secures the load. I was probably just torquing on it too hard." Otherwise, the sled held up great. "The Kevlar base and the runners were really smooth."
---
Bergans of Norway Antarctic Expedition Jacket ($372) and Salopette ($350)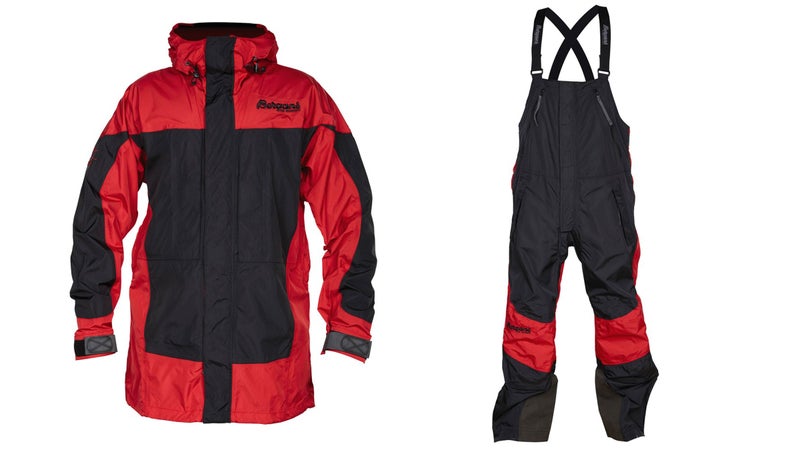 "I had never used them prior to this expedition, but I was pleased," O'Brady says of the microfiber jacket and bibs, which he wore every day of the expedition. "Norwegians know a thing or two about life in the polar regions. The jacket and pants were loose enough so nothing was rubbing. Most people go with Gore-Tex, but Antarctica was so dry that I didn't need that. They're not waterproof but windproof and breathed really well. I also added fur to the hood to block the wind."
---
Scott Sports 83X Safari Facemask Goggles ($53)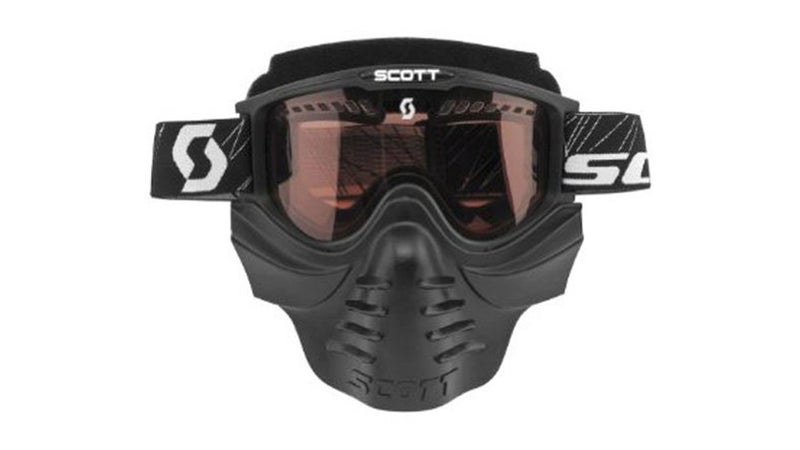 "I've used a few different face masks over time, but the Scott mask performed really well," O'Brady says. "It's designed for motocross and has a full plastic face mask on it. That accumulated a bit of ice and snow over the day from condensation from my breath. But the proof is in the pudding: I didn't get any major fogging."
---
Hilleberg Keron 3 Tent ($1,095)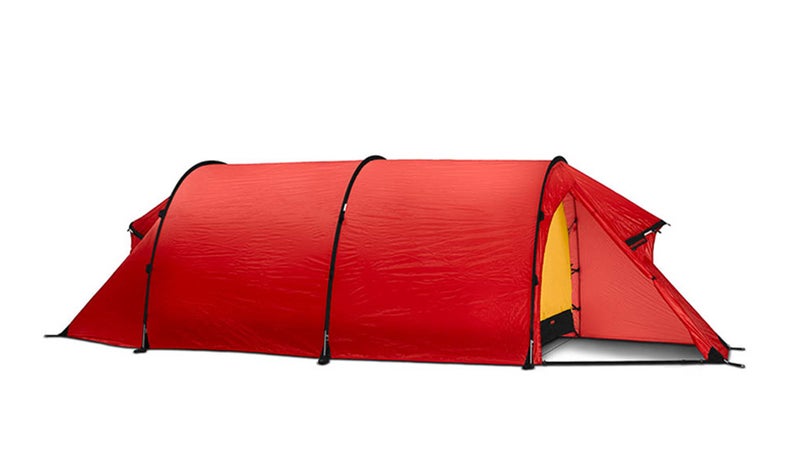 Hilleberg is known for its bomber stable tents. To save time and hassle when setting up and breaking down the Keron 3 each day, O'Brady taped all the junctures of the tent poles save for the middle ones, so he'd only have to click the middles together and lift the poles to erect the shelter. "That way the poles could stay set up in the tent," he says. "In 50-mile-per-hour winds, that makes a huge difference." He also chose the three-person version for the extra room. "I paid the penalty with a little more weight, but it was my only home for 54 days. It was nice to have a little more space. Some days I'd bring my skis and skins in with me. In pretty harsh winds and conditions, I had no problems with the tent the entire time."
---
Mountain Hardwear Ghost -40° Sleeping Bag ($700)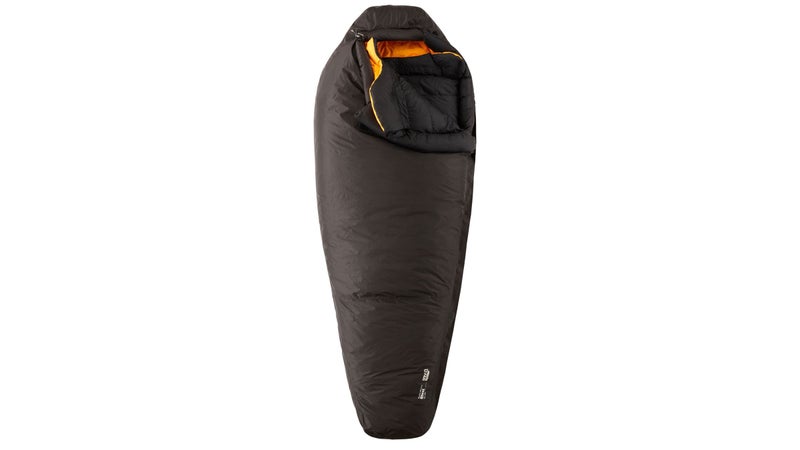 O'Brady used the same sleeping bag when he summitted Everest a few years ago. It has a waterproof shell, which came in handy when he'd dry his gear in his tent and water would drip onto the Ghost. And it's packed with 800-fill down. "I didn't wear socks every night, just light base layers, and I was never cold," O'Brady says.
---
MSR XGK-EX Expedition Stove ($160)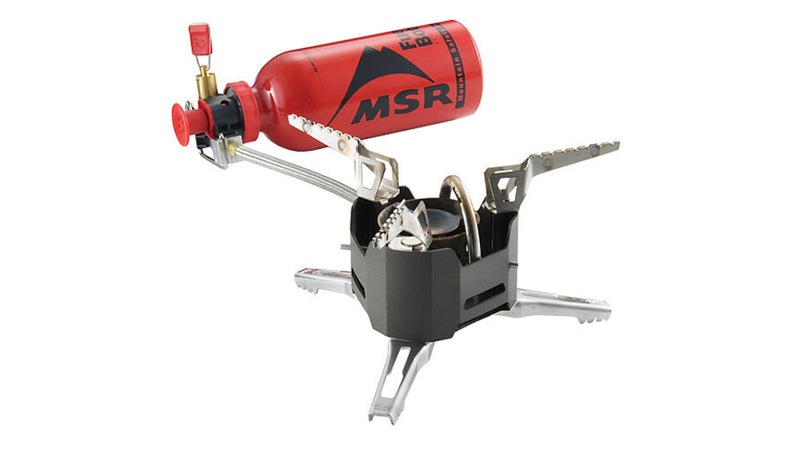 Drinking five to six liters of water a day, O'Brady needed an efficient stove to melt snow and keep himself hydrated, not to mention cook food like his AlpineAire instant meals. The XGK-EX is fast—capable of boiling one liter of water in less than three minutes. "It's a great workhorse," he says.
---
Leatherman Charge+ Multitool ($140)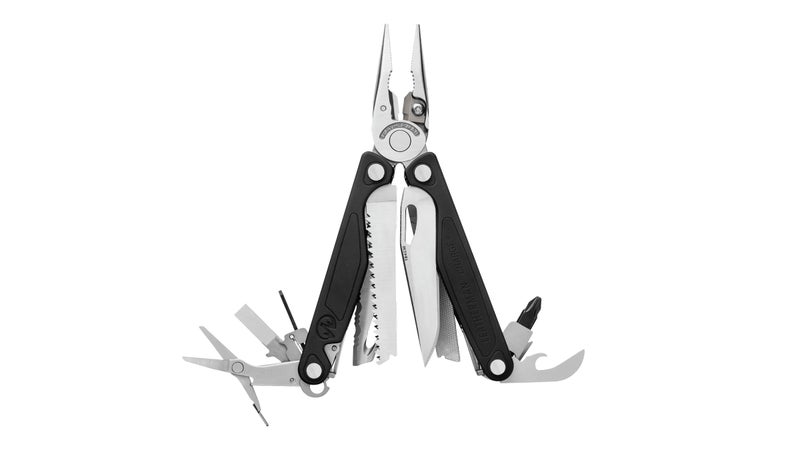 Boasting 19 tools, among them screwdrivers, serrated and straight knives, and a can opener, "this Leatherman gives me all sorts of options to screw things in, file things down, and cut," O'Brady says. "Knife, scissors, that kind of stuff always comes in handy."
---
Garmin InReach Explorer+ Satellite Communicator ($450)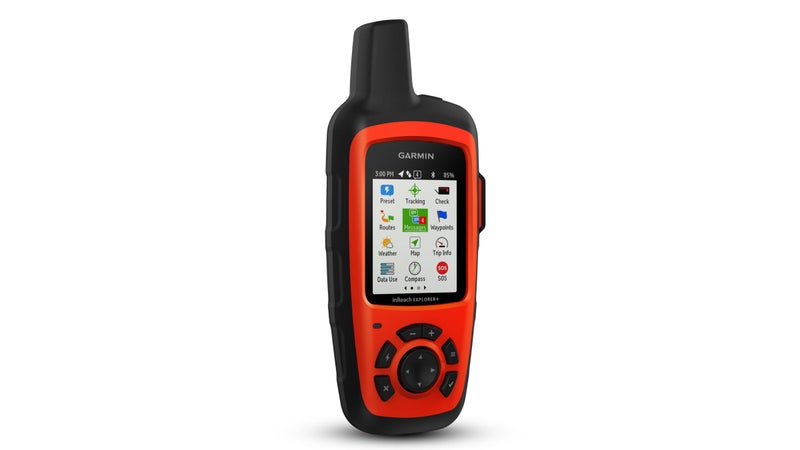 "This is my all-around favorite piece of gear," O'Brady says. "It's not too heavy, and the battery life lasts forever. I was able to keep the tracking on all day long. The texting ability on it is amazing. That kept me connected to the world when I was resting in my tent." He kept the InReach juiced with an X-Dragon 20W Sun Power solar panel ($58).
Lead Photo: Colin O'Brady