The Gear Our Editors Loved in September
Is there a more universally loved month in the outdoor world?
Heading out the door? Read this article on the new Outside+ app available now on iOS devices for members! Download the app.
That was it folks—the most glorious month of the year everywhere in the Northern Hemisphere has come and gone. We hope you enjoyed the dropping temps, the changing leaves, and ideal weather for most of our favorite activities. We sure did. Here's what we used to revel in it.
Women's Turpin Fleece Half Zip ($99)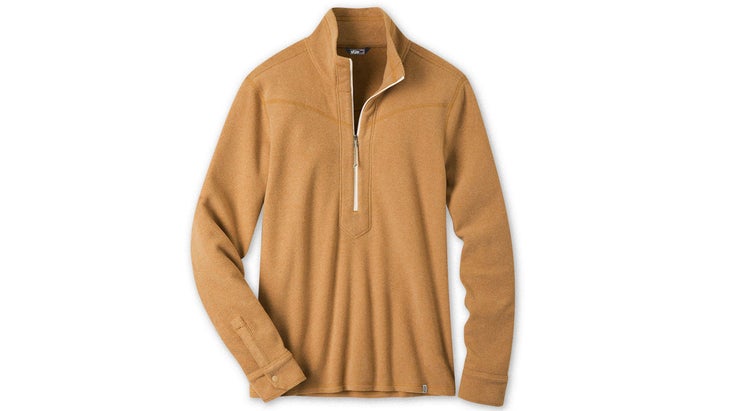 Stio Turpin Fleece, where have you been all my life? I'd gotten used to thinking that all fleece is boxy, unstylish, and feels like fake polyester. Then I ordered the Turpin and fell in love. It's so soft, actually fits the shape of my body, and has some stylish Western flair, like cool snaps on the cuffs. I haven't taken it off since I got it, and it's making the transition to cold weather more bearable. Bonus: It's predominantly constructed with a stretchy polyester microfleece made from recycled water bottles. —Mary Turner, deputy editor
---
AllBirds Sea Tee ($48)
This month, I've been loving my AllBirds Sea Tee. It's simply a very good t-shirt. I have it in natural white, which is somewhere between white and a cloudy light grey, and it's cut perfectly—cropped just so, roomy enough to swing and slouch but still flattering and trim. Like everything from AllBirds, it's sustainable: the fabric is a blend of merino, eucalyptus, and chitosan, a natural fiber derived from discarded snow crab shells, which makes my little landlocked, sea-loving heart sing. It's the kind of shirt I want in every color. —Abigail Barronian, associate editor
---
Nalgene 48oz Wide Mouth Silo Bottle ($13)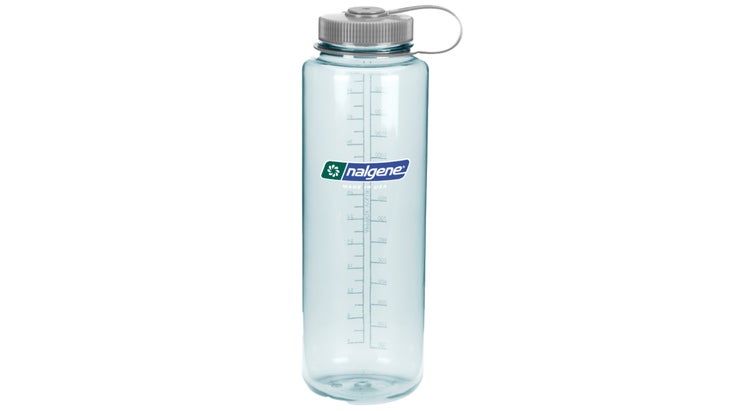 Want to know the quickest way to determine if someone is a gear editor? Count the number of water bottles in their kitchen. I'm ashamed to admit that mine has 25. (They all have a purpose, I swear!) But despite the profusion of stainless-steel, insulated vessels with fancy leak-proof, sip-top lids, the one I use most is my six-year-old Nalgene. I love it so much that, recently, I made the questionable decision to add yet another bottle—the 1.5-liter Silo—to my collection. It's the granddaddy of Nalgenes, perfect for long days at the crag or any time I want to flex my commitment to hydration. —Ariella Gintzler, senior editor
---
Drifted Utility Safari Shorts ($88)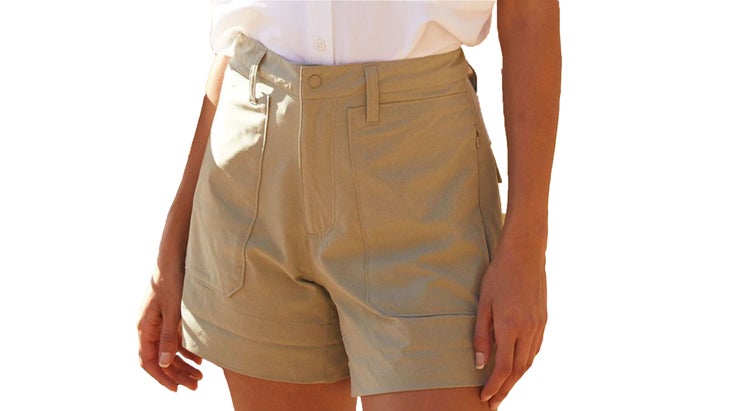 I've been testing Drifted's Utility Safari shorts for the last six weeks, and they've become my hands-down favorite for everything from travel to hiking. At five months pregnant, I figured it was best to go up a size, so the legs are extra loose and airy, but the high waist means they stay up and are still flattering. You can cuff and snap the shorts at a five- or three-inch inseam, and I've managed to stuff the two zippered and two snap pockets with snacks and gear so I can ditch my pack on shorter hikes. The polyester fabric is light and the best travel material I own—after four days on the bottom of my bag during a trip to Colorado, I rooted them out, unrolled them, pulled them on, and there wasn't a wrinkle in sight. —Abigail Wise, digital managing director
---
Okko Signature Brief Underwear ($14)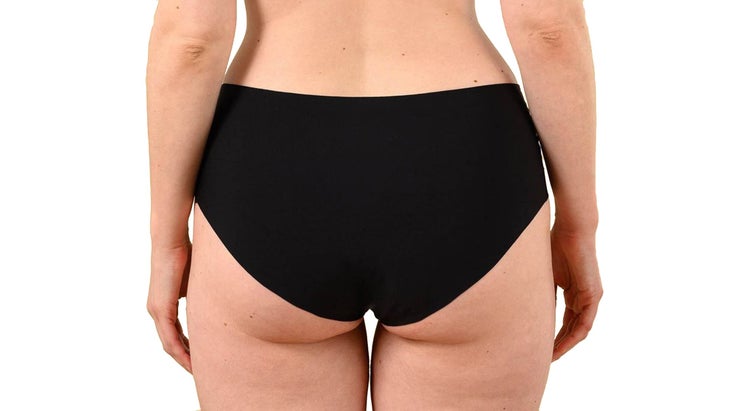 One of the benefits of growing "old" (I turned 30 this year) was being able to reflect on the little things in life that bring me joy. For me—and I think a lot of people, if they dig deep—that would include a good pair of underwear. This full-coverage brief from Okko is my new favorite, with seamless edges that both stay in place and disappear, helping avoid the dreaded visible panty lines. Unlike other underwear that I mostly bought out of bulk bins, they also seem made to last, thanks to their nylon-elastic blend that is both flexible and durable. —Kelsey Lindsey, senior editor
---
Los Poblanos Lavender Salve ($24)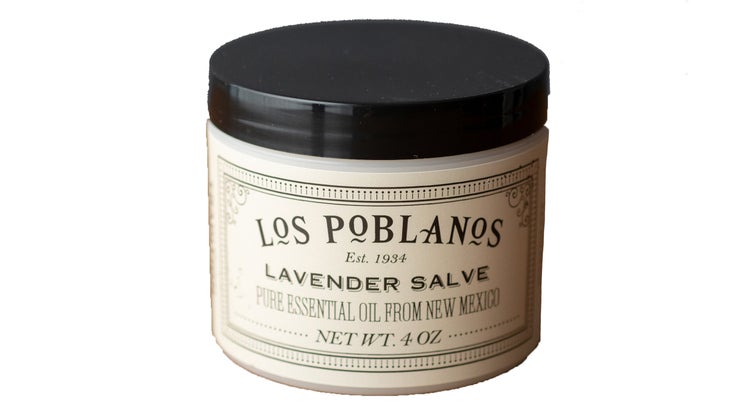 Sweater weather and spooky season are upon us, and as an avid collector of knits and creator of costumes I could not be more thrilled. My sole gripe about fall is the annual reactivation of my eczema and the feeling that my entire body is slowly drying up like a husk in a corn maze. At this point, the only thing keeping me from ossifying is a jar of this stuff sitting within arm's reach at all times. Originally created by Los Poblanos, a historic farm in New Mexico, to soothe the hands of those working there, it has just five simple ingredients, including organic lavender oil grown and distilled on site. The stuff rubs on smoothly and smells incredible, and it can also be used as a lip salve or face mask. I shall coat my entire body in lavender salve and waltz into the season of death and decay feeling like a newborn baby. —Maren Larsen, podcast producer
---
SmartyPits Sustainable Deodorant Stick ($13)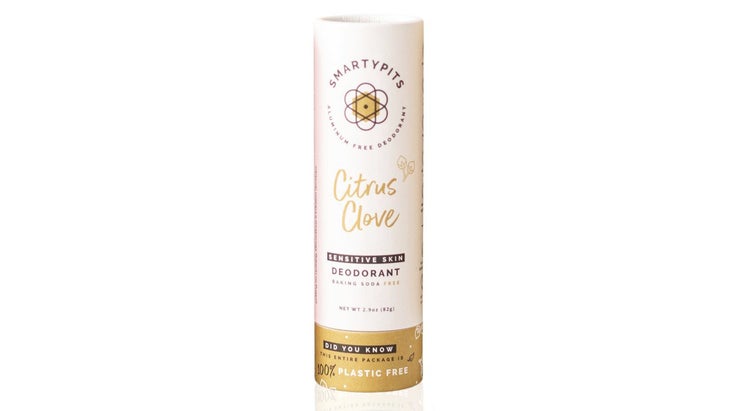 I'm generally skeptical of natural deodorants. Not because I think more commercial options are particularly good for your body or the planet, but because the natural options I've tried just don't seem to work for me. This stick from SmartyPits was an impulse buy at the grocery store when I was smelling myself a little more than usual one day and I haven't turned back since. It rubs on easily and stays put for hours, even on days when I'm running gear up and down stairs at the office. I love that the packaging is plastic-free (it comes in a cardboard tube that's fully recyclable) and the ingredients are all-natural. The citrus-clove and lavender-bergamot scents are my speed—though if you want to really embrace the fall season and have your armpits smell like pumpkin spice, the brand has you covered there, too. —Natalia Lutterman, editorial assistant
---
Wild Cycler Women's Padded Cycling Shorts ($84)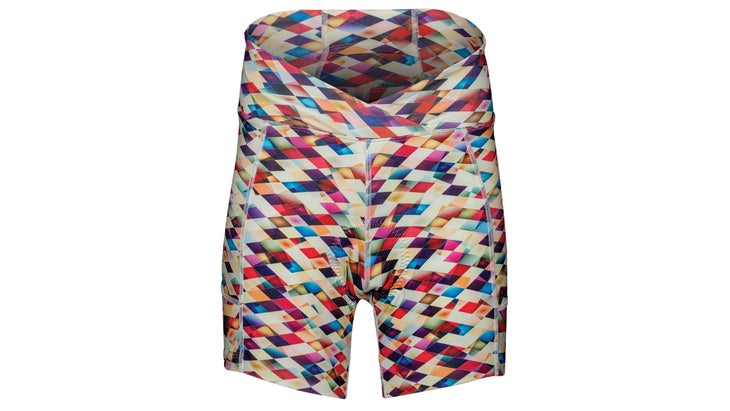 These cycling shorts from Wild Cycler have been my go-to pair of bottoms for longer road rides or sunset trail rides all summer, and they've been great for the transition into fall. My favorite feature is the V-shaped waistband that's uber comfy and keeps the top from bunching up while you're riding, even with the high waisted silhouette. The colors are more than a small bonus, too. Wild Cycler prides itself on being a brand that offers "any color except black," so forget about your basics and get a tie-dye print on your ass. —N.L.
---
DB The Hytta 70 Liter Duffel Bag ($280)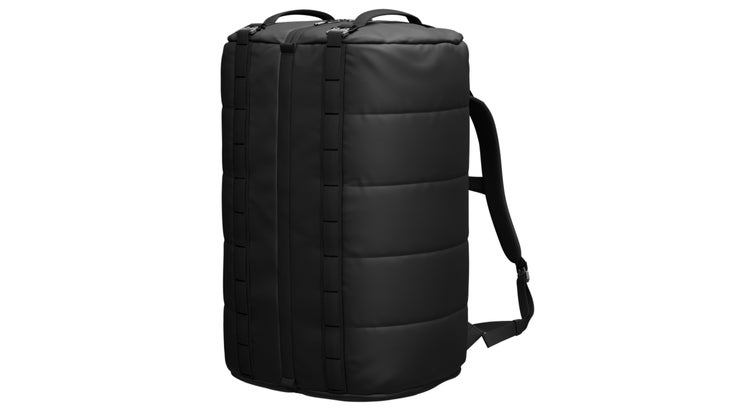 Traditional duffel bags are great because they carry a lot of stuff and you can strap them to everything from cars to yaks. They don't, however, do a good job of organizing your gear, and can be hard to rifle through if you're looking for something at the bottom. DB's designers solved these two problems by creating a duffel bag that zips in half and splays open—more like a traditional hard-sided suitcase—revealing two separate, mesh-enclosed compartments. I used the bag for myself and my kids during several trips in September and loved being able to find exactly what I wanted within seconds. The padded backpack straps came in handy while carrying heavy loads, and I know the Hytta will put up with whatever abuse I dish out because it's made from a burly, 100-percent recycled 840-denier nylon. —Jakob Schiller, contributing writer
---
Garmin Instinct Solar Watch ($400)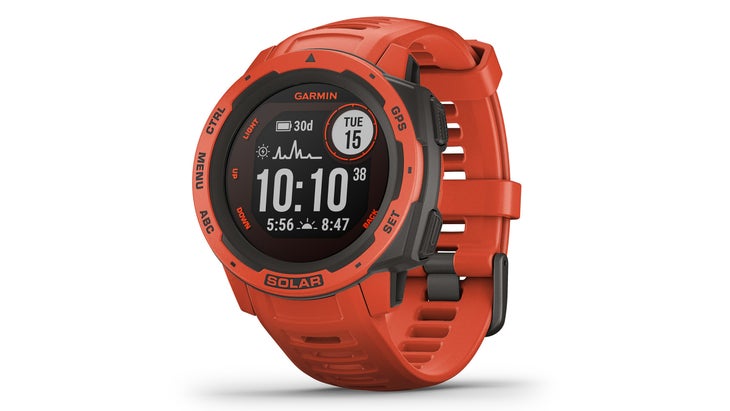 This has been my go-to watch lately because of the excellent battery life. It will easily go more than two weeks if I'm not using the GPS constantly—and even longer if I give it the chance to gather more juice via the built-in solar panel, like when I throw it on my dash while I'm driving. This month I've been training for a 10K and the running metrics are very accurate, in addition to pre-loaded activity tracking for a bevy of sports like biking and hiking. And of course it has features like smart notifications from your phones, calorie tracking, and a pulse oximeter. When the snow flies I'll be happy to have super reliable GPS and the Trackback feature, which shows me the exact route back to my car if I get off-course while backcountry skiing. It's also designed to take an absolute beating—it has a U.S. military standard 810 rating—which means it will keep working long after something like an Apple Watch would be dead on the floor. —J.S.
Lead Photo: Stephen Matera/Tandem
Trending on Outside Online