How Blair Braverman Layers for Extreme Cold
Blair Braverman answers your countless questions (How did she choose her parka? What are her favorite insulating materials? How does she pee?) about her Iditarod wardrobe, which is both lifesaving and affordable.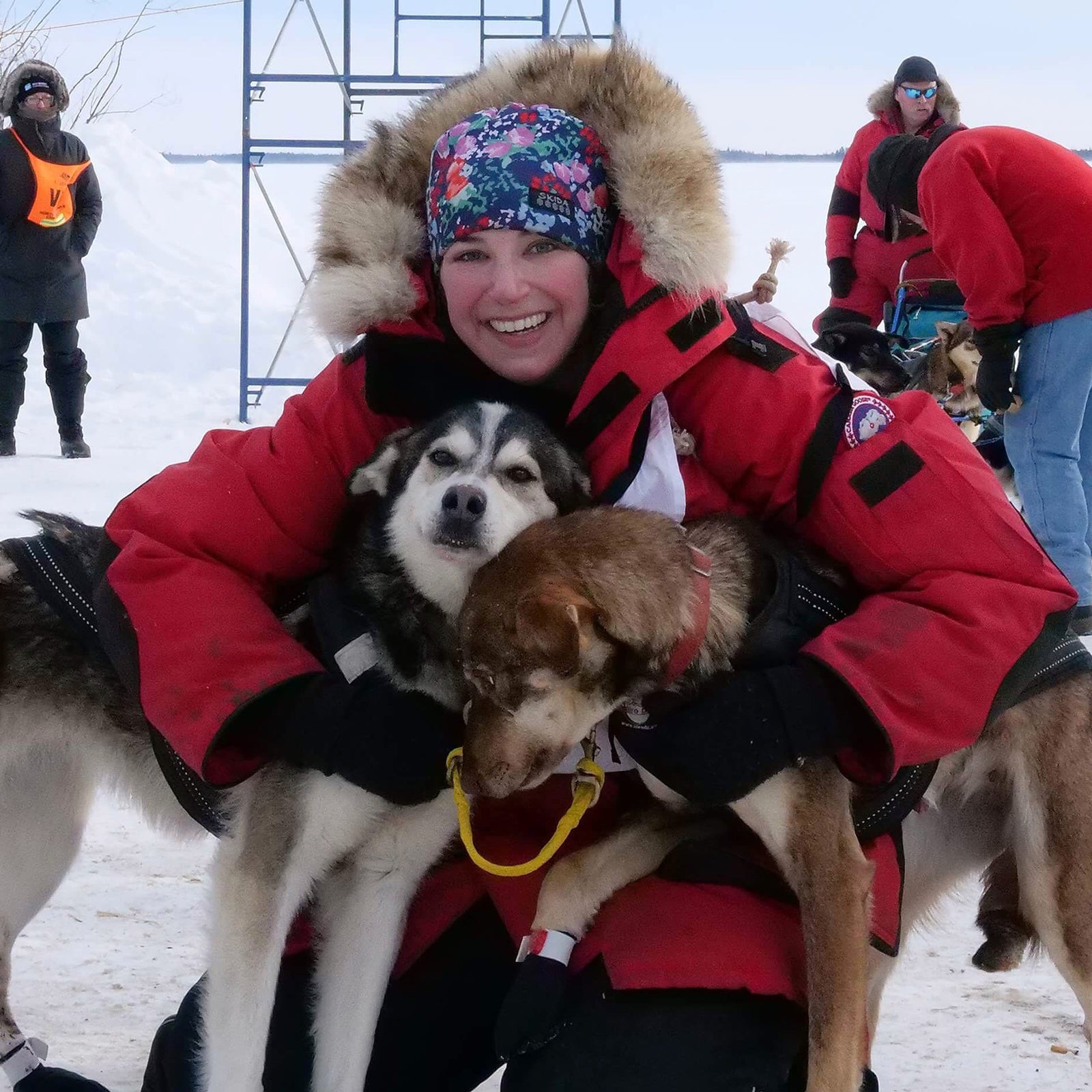 Blair Braverman(Photo)
Heading out the door? Read this article on the new Outside+ app available now on iOS devices for members! Download the app.
Last month, amid my Iditarod training, I posted a video on Twitter of myself peeling off layers after a 40-mile dogsled run in minus 30 degrees (not counting the windchill). Though my toes were cold, I was comfortable. The next thing I knew, the video had been viewed half a million times—and countless strangers were discussing how I peed. (If you came here for that: I use a pStyle.)
Since then, I've received hundreds of questions: How did I choose my parka? What are my favorite insulating materials? How come I put boots inside of boots? Some people were critical. Why had I chosen to wear X when Y was clearly better? In fact, I often agreed with them. As a professional musher and writer, I have a tight gear budget, so I dress at the intersection of what's affordable and good enough for the extreme conditions that I face on a daily basis. I have the outdoor experience to know when skimping on gear is a comfort issue (which I can handle) and when it's a safety concern for myself and the dogs, and I fill in the gaps however I can. As a result, I go into my training runs confident—not just that I can stay warm for a few hours but that, if the weather goes south, I'm dressed to dig a snow cave and wait out the storm for as long as it takes.
Here's what I wore in the video—and continue to wear—to survive the frigid temperatures when out mushing, in order of removal.
Fur Mittens (Homemade)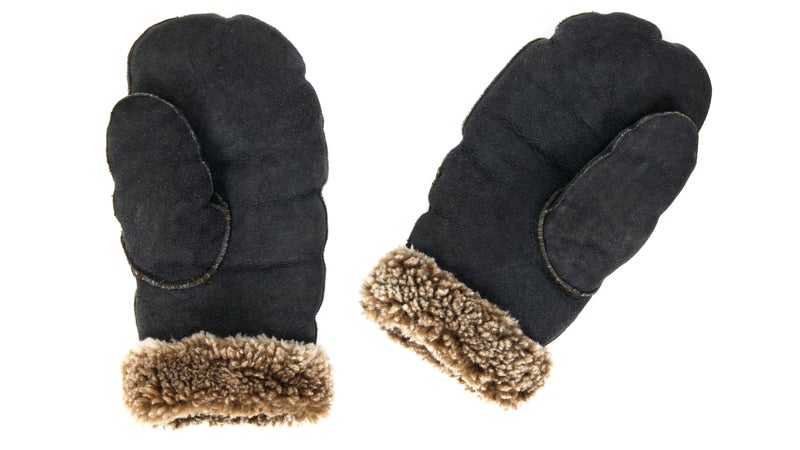 I made these mittens from the tanned furs of beavers that my sled dogs ate.
Fleece Mitten Liners (Modified from an Old Patagonia Fleece)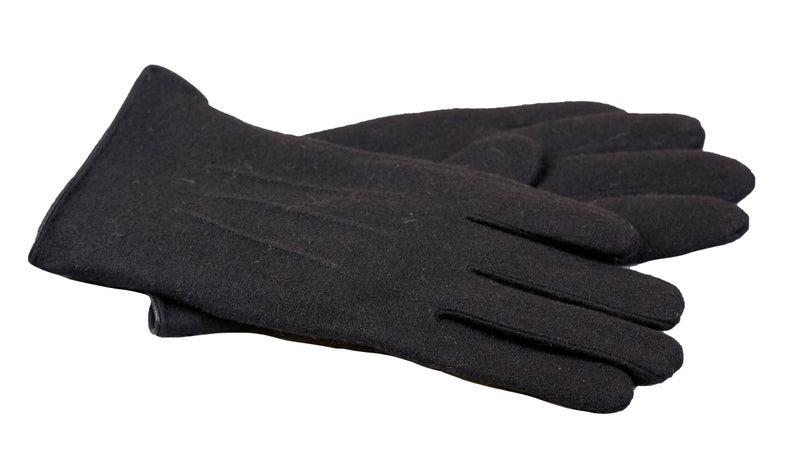 Years ago I worked as a naturalist guide in Aspen, Colorado, home to one of the best thrift shops I've ever seen. On days I wasn't working, I used to line up outside the door (there was always a line) right when it opened to see what gear had arrived during the night, and one of my many finds was a vintage Patagonia fleece for $3. After five years, the zipper broke, so I cut up the fabric and used it to make these removable liners for my beaver mittens.
Woolpower Mittens 400 ($52)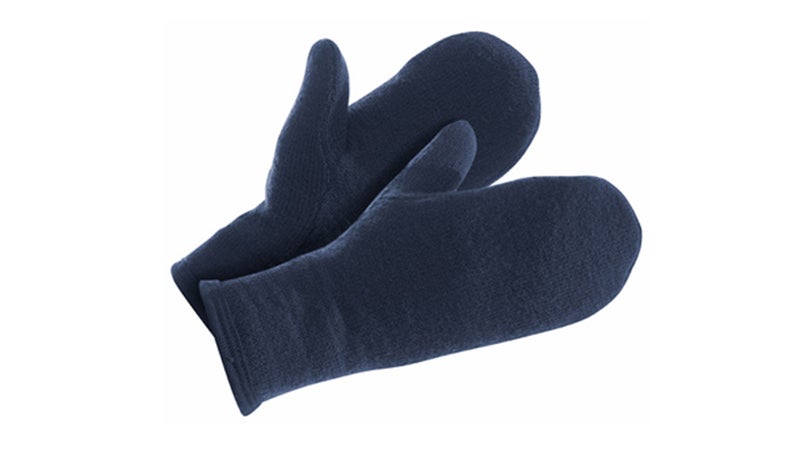 Swedish company Woolpower makes wool basics with a terry-knit fabric, so the little loops of string create extra loft and warmth. I use these interchangeably with my Hestra liners, which are also wool terry.
Native Eyewear DropZone Goggles ($179)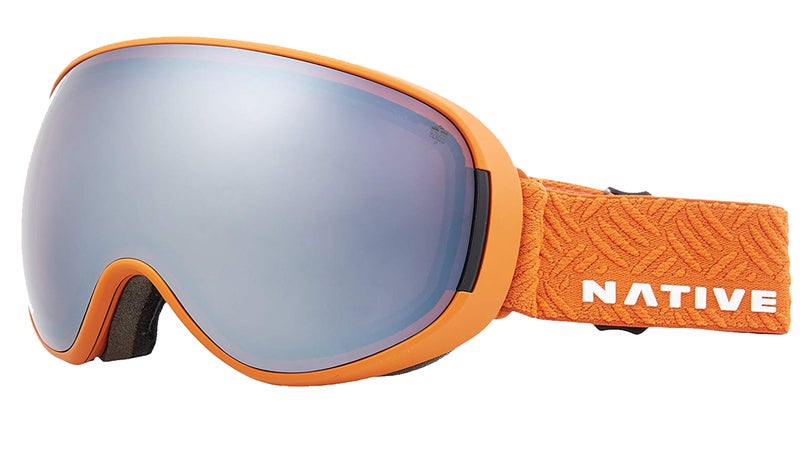 These keep my eyeballs from freezing, which is a thing that happens.
Canada Goose Snow Mantra Parka ($1,550)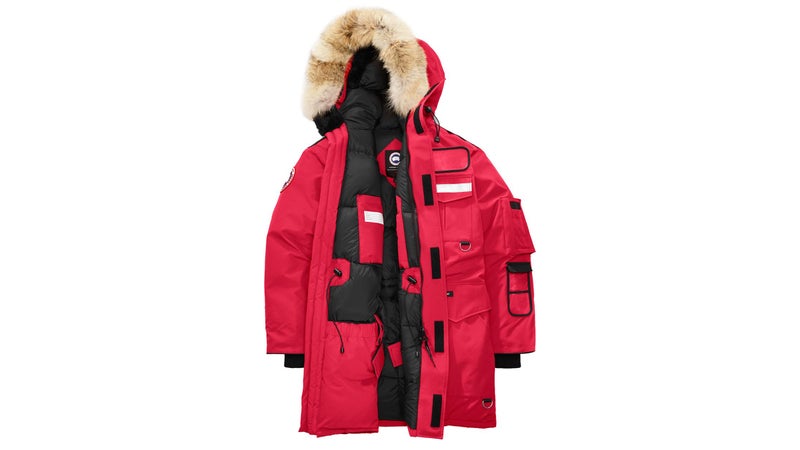 I received this parka as a gift three years ago, and it's the warmest garment I own. It's also maximalist, with heavy fabric, pockets within pockets, and a poorly designed tunnel hood that makes it difficult to zip the zipper all the way up; as a result, my throat is usually cold. When it's above minus 20, I tend to stick with my other parka, Duluth Trading's Ice Fog ($400), which I'd recommend over the Snow Mantra for folks on the market: it's much lighter, much cheaper, and almost as warm.
Dale of Norway Glittertind Hat ($95)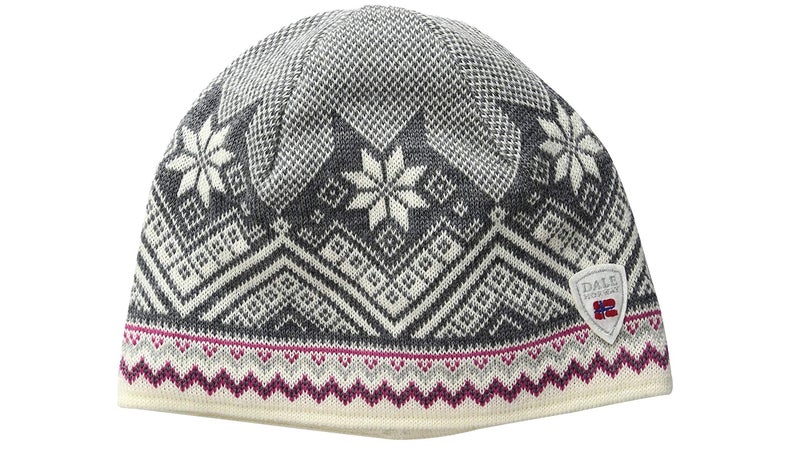 This hat gets the job done. It's made of wool and has a windproof lining. I'm sewing a new hat made from beaver fur and the foam lining of a Ribcap, which hardens on impact to provide head protection, and that will be my main mushing hat from now on.
Skida Alpine Neckwarmer ($26)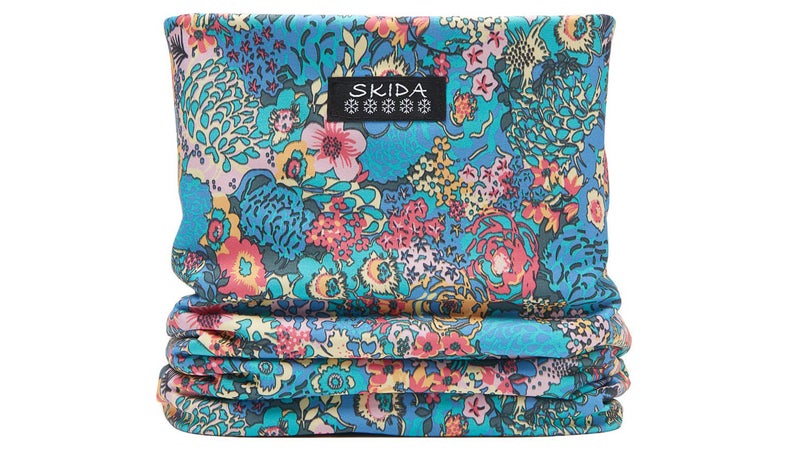 A good gaiter should be unobtrusive, and you should always have a dry one handy. This is one of my favorites.
Wrist Warmers
Musher Lynne Witte, a friend and competitor of mine, makes a bunch of fleece gaiters and wrist warmers every fall, and she sent me a package of them this year. I use these constantly, so, like with the neckwarmer, it's nice to always have a dry pair at the ready.
Gloves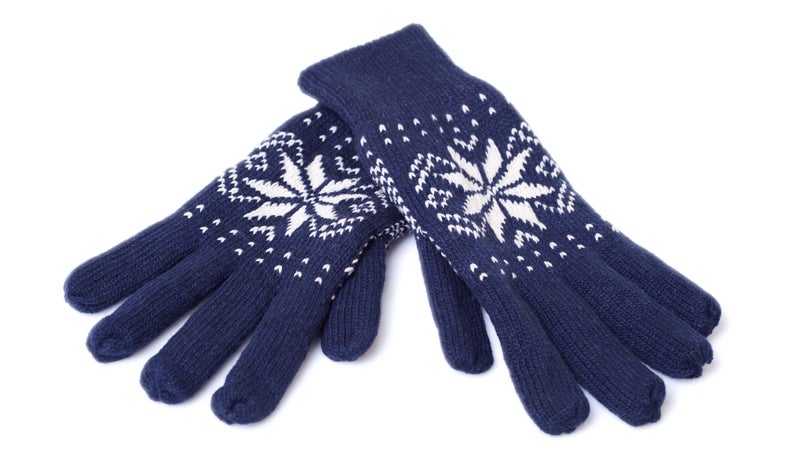 These are your standard magic stretchable gloves, the kind you can get at any gas station. I buy dozens of them every spring, when you can get two for a dollar. Sometimes I put rubber gloves over them for damp or messy tasks, like putting ointment on the dogs' feet or mixing up meat for their food.
Helly Hansen Puffy (Discontinued)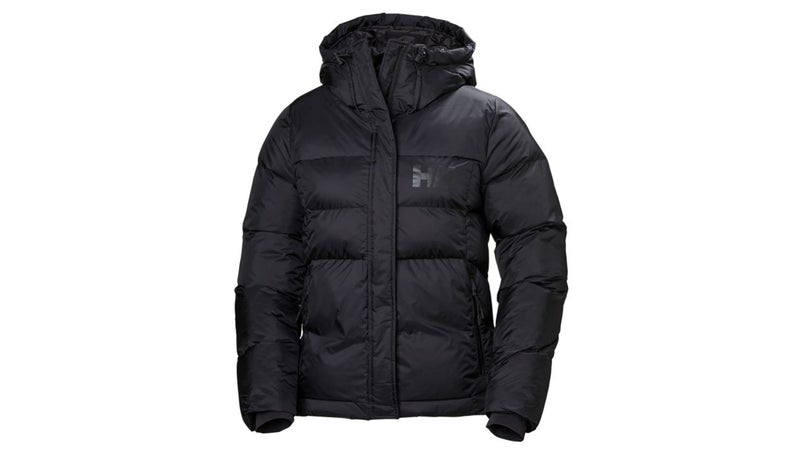 This jacket was a hand-me-down from my mom, and it's basically my last remaining puffy; somehow they never last very long. The zipper is broken, and it's too small to wear over my bibs, so I should probably get a new one.
Neos 15-Inch Heavy-Duty Adventurer Overshoes ($110)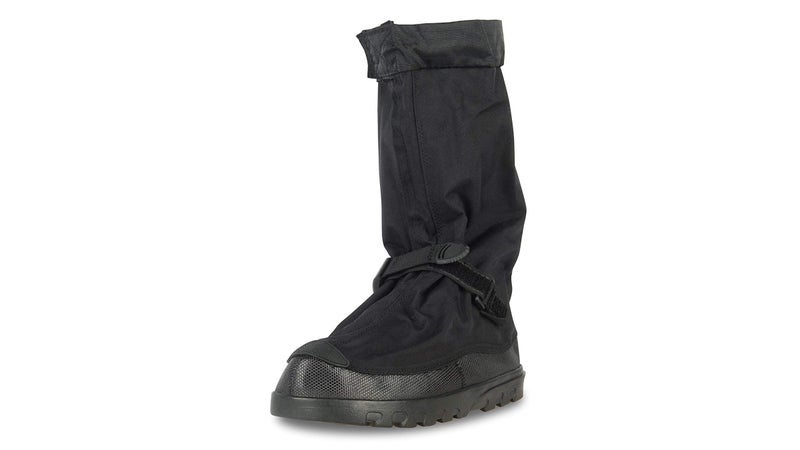 Go to any dogsled race and you'll see Neos overshoes everywhere; mushers wear them over mukluks, Lobbens, sneakers, and pretty much anything else. My husband found these at a garage sale, which is great, but unfortunately the buckles broke off, which is why I've tied one with string and strips of double-sided velcro.
Wiggy's Mukluks ($225)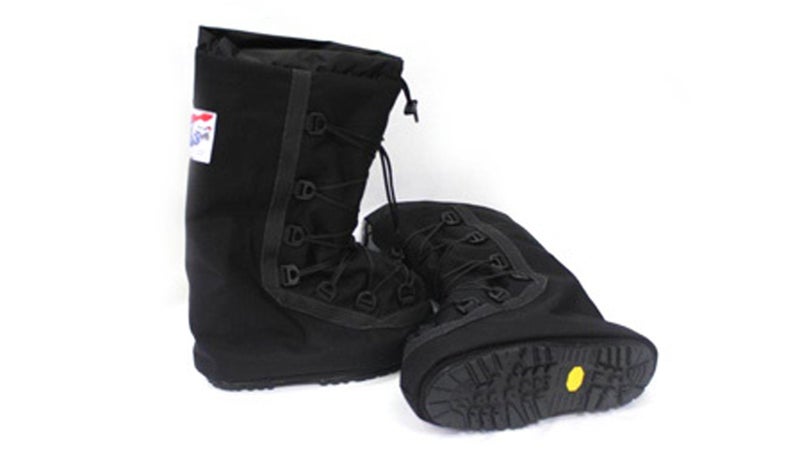 These boots are basically very, very warm bags for your feet. They're hard to walk in, but on the coldest days it's worth it.
Wolfsong Brand Felt-Pressed Wool Insoles ($16)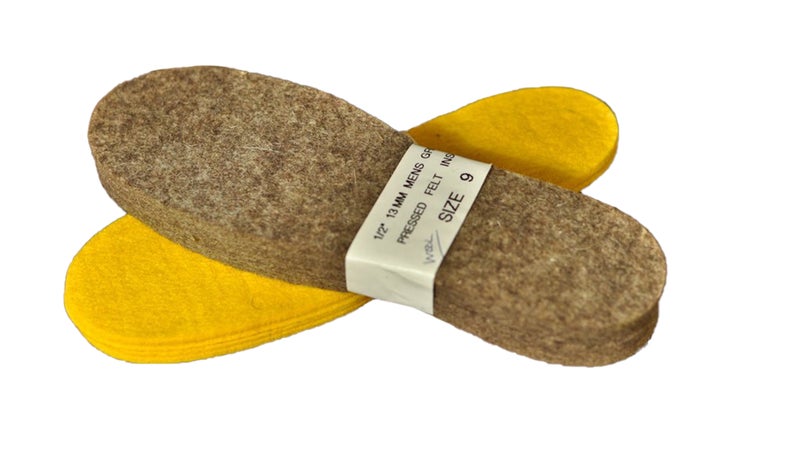 The thickest wool insoles I could find.
Wool Socks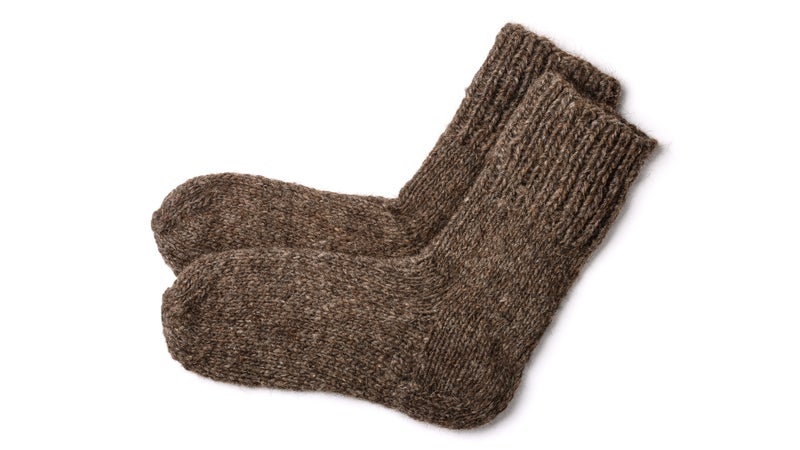 Nice wool socks make a huge difference, and they're also incredibly expensive, especially when you go through as many as I do. I found some for cheap on a Chinese website, bought 15 pairs, and was pleased before I discovered that they were promptly discontinued.
Duluth Trading Co. Alaskan Hardgear Ice Fog Down Bibs ($325)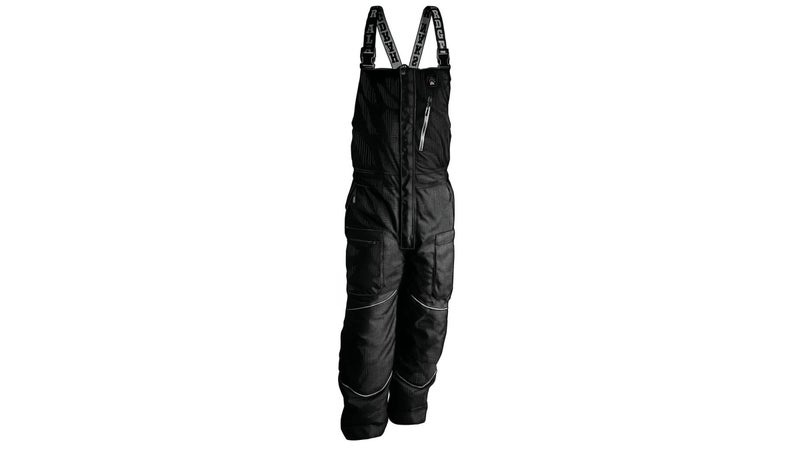 These go along with the Ice Fog parka I usually wear, and they're fantastic. They have great pockets, are oversize for lots of layering, and the high bib keeps your torso warm at the same time. If you're looking for a cheaper alternative, try RefrigiWear's Extreme Softshell bibs, which are designed, in part, for people who work in industrial freezers—a clothing niche which, in my opinion, is way underutilized by outdoor folks.
Helly Hansen Jacket with PrimaLoft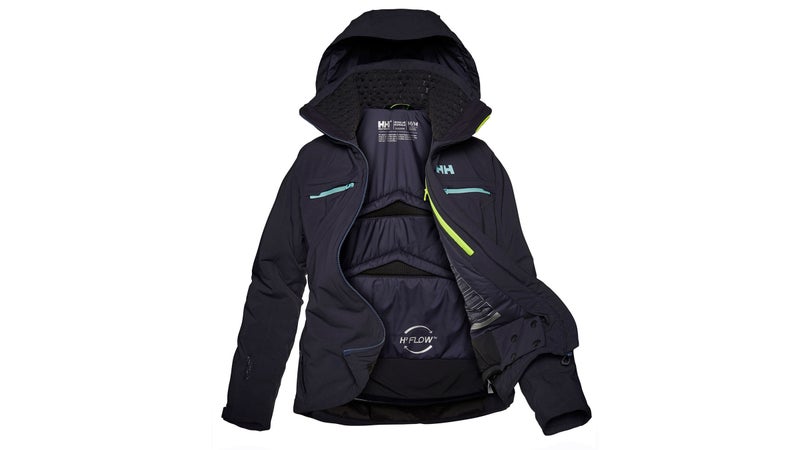 If I had to choose my favorite clothing item of the year, it would be this jacket. It's light, soft, stretchy, water-resistant, and warm. When I'm doing physical work outside, I skip everything in preference for this layer and wear it on its own, no matter how cold it is.
Patagonia CrossTrek Fleece Leggings ($99)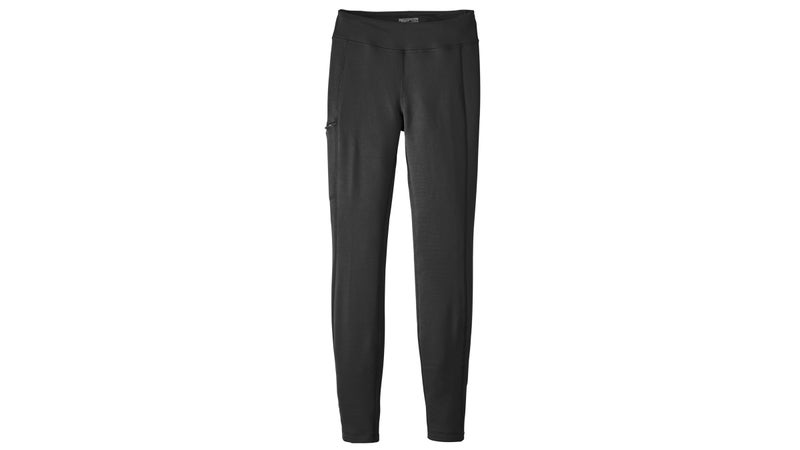 I use these leggings as a midlayer because I prefer a wool base layer. They're stretchy and warm, so they do the trick.
Mountain Hardwear Fleece Jacket (Discontinued)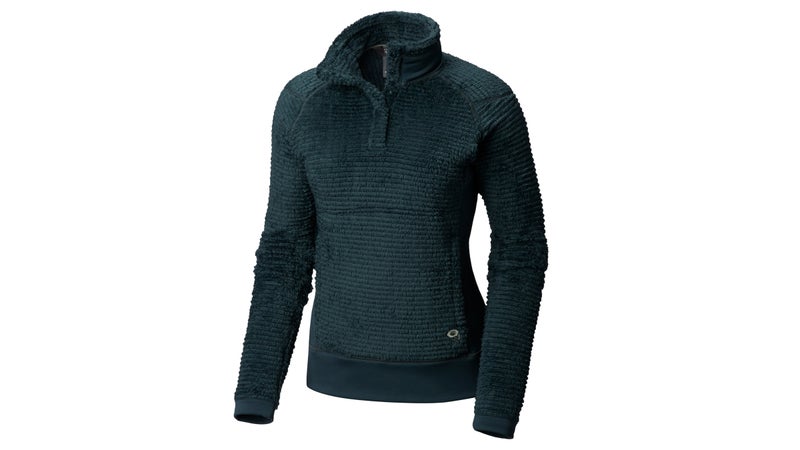 I love a good wool sweater as a midlayer, but I've been wearing this fleece lately for dog chores because it's lighter and easier to wash.
Icebreaker 200 Zone One Sheep Suit ($143)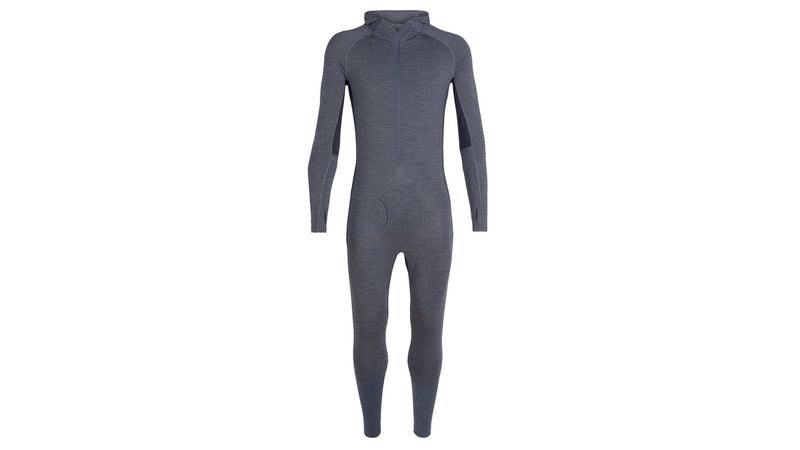 Everyone loves a union suit, and this one is simple and nearly perfect, made with lightweight, wicking merino wool. It allows warmth from your legs to flow freely to your upper body and vice versa. One downside? The women's version, since discontinued, doesn't have a fly—and in union-suit conditions, a lot of women prefer to use stand-to-pee devices. Most days I go with a regular long johns-and-top combo, but there's just something special about a onesie.
Lead Photo: Blair Braverman