Testing Out #VanLife While Holding Down a 9-to-5
After two weeks, I learned something: I'd do it again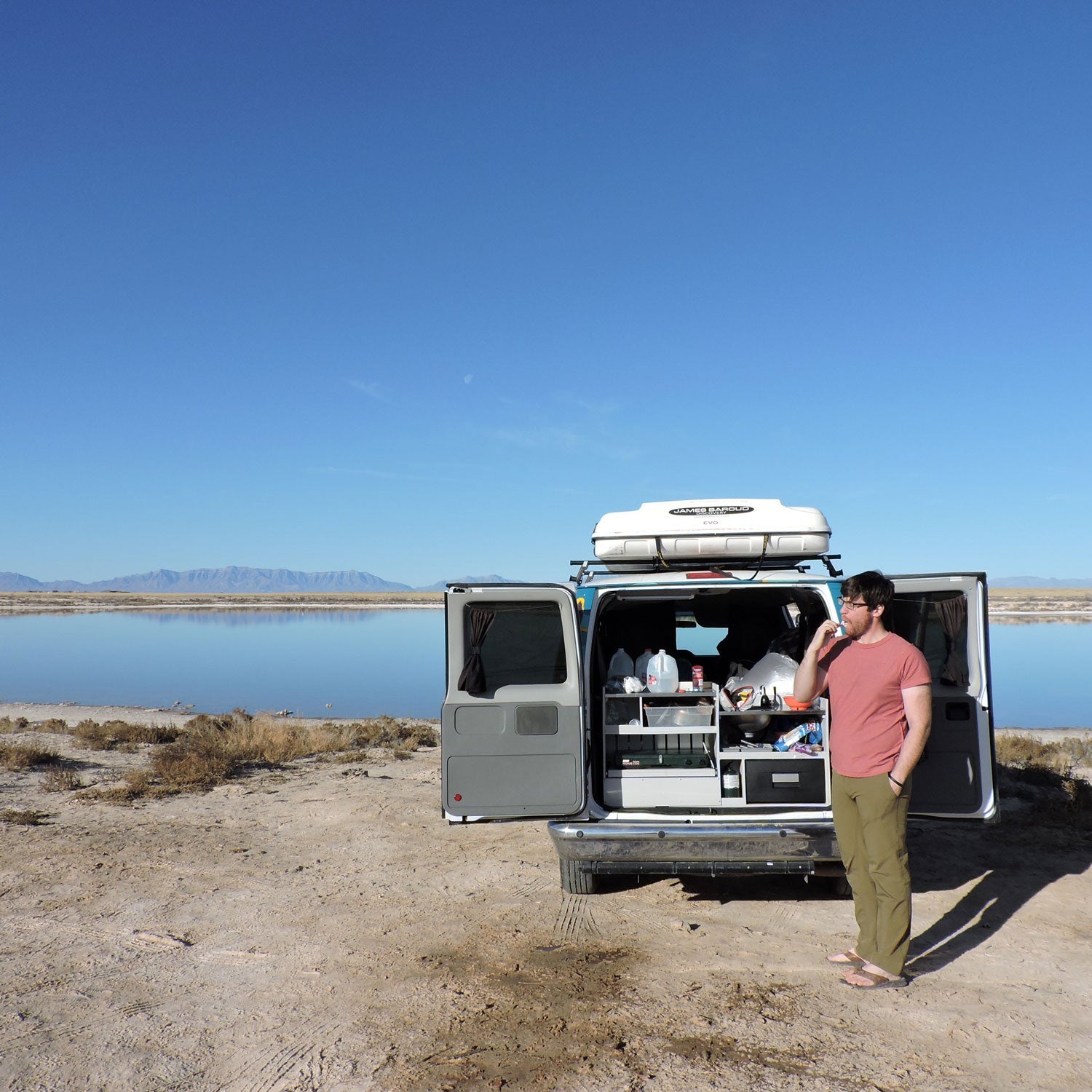 Heading out the door? Read this article on the new Outside+ app available now on iOS devices for members! Download the app.
I was standing outside the back of my van, doors open, brushing my teeth in the brisk February air, when the camp host rolled up in his lightly rusted pickup truck, glaring at me. "Good morning!" I said cheerily, spitting toothpaste onto the pavement, already knowing I was in trouble.
See, I was trying my hand at #vanlife, and the particular van I was standing behind was one I'd rented—and apparently parked illegally in what I'd thought was a free RV campground outside Santa Fe, where I work as an editor for Outside. I was living out of the renovated Ford Econoline with the goal of seeing whether a mobile home could shake my deskbound editor self out of my routine nine-to-five, while still allowing me to hold down said job. Could I cash in on the perks of nomad life without actually being a nomad?
There are two things you should know about me: I'm very attached to my schedule, as well as to having a home with an actual foundation. But I'd worked myself into a rut, where every day was some version of wake up, eat breakfast, go into the office, crank on work, go to the climbing gym, come home, microwave myself a veggie burger, and finish out the night watching TV or mindlessly trolling Facebook. I wanted a wake-up call, something that'd inject more excitement into my day-to-day. Having a home I could park virtually wherever I wanted—as long as it was within driving distance of my brick-and-mortar office—and forcing some spontaneity into my schedule seemed like just the ticket.
Plus, there's evidence that making unfamiliar choices and embarking on "microadventures" (or a long, two-week string of microadventures that would make up my time in the van) releases dopamine in the brain, prompting feelings of enjoyment. As Outside's editor Chris Keyes wrote in 2015, our nine-to-fives are surrounded by five-to-nine blocks that often go underutilized.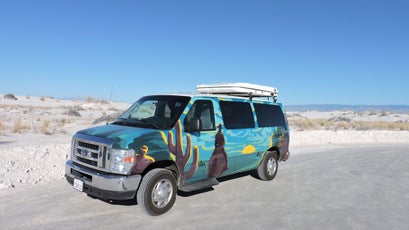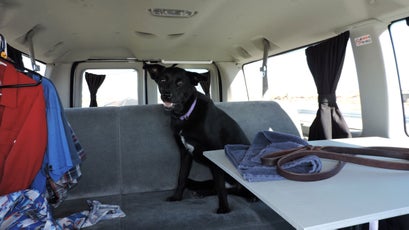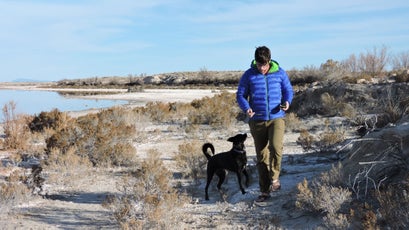 With that in mind, I rented a van from the folks at Escape Campervans and drove it back to Santa Fe from Denver after the Winter Outdoor Retailer trade show in January 2018. (Escape has ten locations spread across the East Coast and the West. A 14-day rental with insurance and gas will run you a little north of a grand—more if you want to bring along a dog and go over the 100-mile daily limit.) My home for the next two weeks, which Escape affectionately dubbed "Yippy Ki Yay," came with a rooftop tent, a table behind the driver's seat that could collapse to form a bed when you pull the benches out, an eye-catching western paint job, and a kitchen in the back—fridge, propane Coleman stove, and sink included.
I moved about a week's worth of clothes into the van, went grocery shopping, then began gathering tips from other #vanlifers I knew. Joe Jackson, Outside's Gear Guy and a reformed vagabond who lived out of his truck for several years, advised I check out well-lit, security camera–equipped Walmart parking lots, since the stores usually let truckers and the like sleep in their vehicles overnight. I scoped out a few blogs and subreddits frequented by vanlifers (like this one and this one) to glean insights and hacks.
One of the best tips I found: "Don't pack things you don't need." It sounds like common sense, but as Outside's gear editor, I tend to accumulate, then hang onto, stuff. I was quickly surprised at how well I could get by on that one week's worth of clothes, a small pack with my gym climbing gear, and a Dopp kit with toiletries (with strategic trips to the laundromat, as I was determined to go back into the house as little as possible). If I were living in the van full-time, I would have needed to figure out a way to store more of my gear, but this sufficed for the two weeks. The items I found most essential: a Black Diamond Iota headlamp ($28) for light, Ridge Merino Ridge boxers ($25), which wouldn't pick up funk after one day of wear, and wet wipes ($4). Plenty of wet wipes.
Back to my encounter with the camp host. I explained my confusion and apologized, then headed over to the ranger station to settle my tab. Throughout the rest of my time in the van, scoping out spots to crash for the night ended up being the most fun part. Depending on how far out of town I felt like going a particular night, I could drive an hour to the trailhead for Diablo Canyon on BLM land or scoot 15 minutes up just outside the gates of the Audubon Center. It was peaceful, and I slept better in those quiet spots. (Though after particularly busy days when I just wanted to crash, I wasn't above "camping" in the Outside parking lot.) Sure, I arrived at work some mornings smelling riper than I would have liked, but I was able to avail myself of the office's locker room showers if I got up early enough.
In the van, I really had no excuse not to get outdoors. That weekend, I swung by the house to pick up my wife, Tori, and our dog, Poppy, before heading down to White Sands National Monument. I already had everything I needed, so prep time was minimal. And we already had a shelter, so all we had to do was find a BLM campground outside the park to post up for the night.
That freedom the van afforded is what I miss most now that I'm homebound again. That and being free from my nightly habit of checking Facebook and email. Instead, I'd cook dinner out back, then enjoy the night sky as I cleared my head reading a book or magazine by headlamp. I slept better, too, without blue-light, sleep-disrupting distractions to keep me up. If given the opportunity, I could sleep until noon and still need my usual double-shot mocha, but after about a week of living in the van, I felt sharper in the mornings, no groggy wake-up period necessary.
Given all that, I'd deem the experiment a success. But would I live out of a van full-time? Absolutely not. Having a home on wheels was simultaneously invigorating and exhausting. I can handle it in short doses, but I'm not cut from the same cloth as people who can count a vehicle as their only abode. Though a dash of #vanlife could do us office-job types some good every now and then.
Lead Photo: Will Egensteiner