The Best Map Apps for Navigating the Wilderness
Digital tools to help you get into (and out of) the backcountry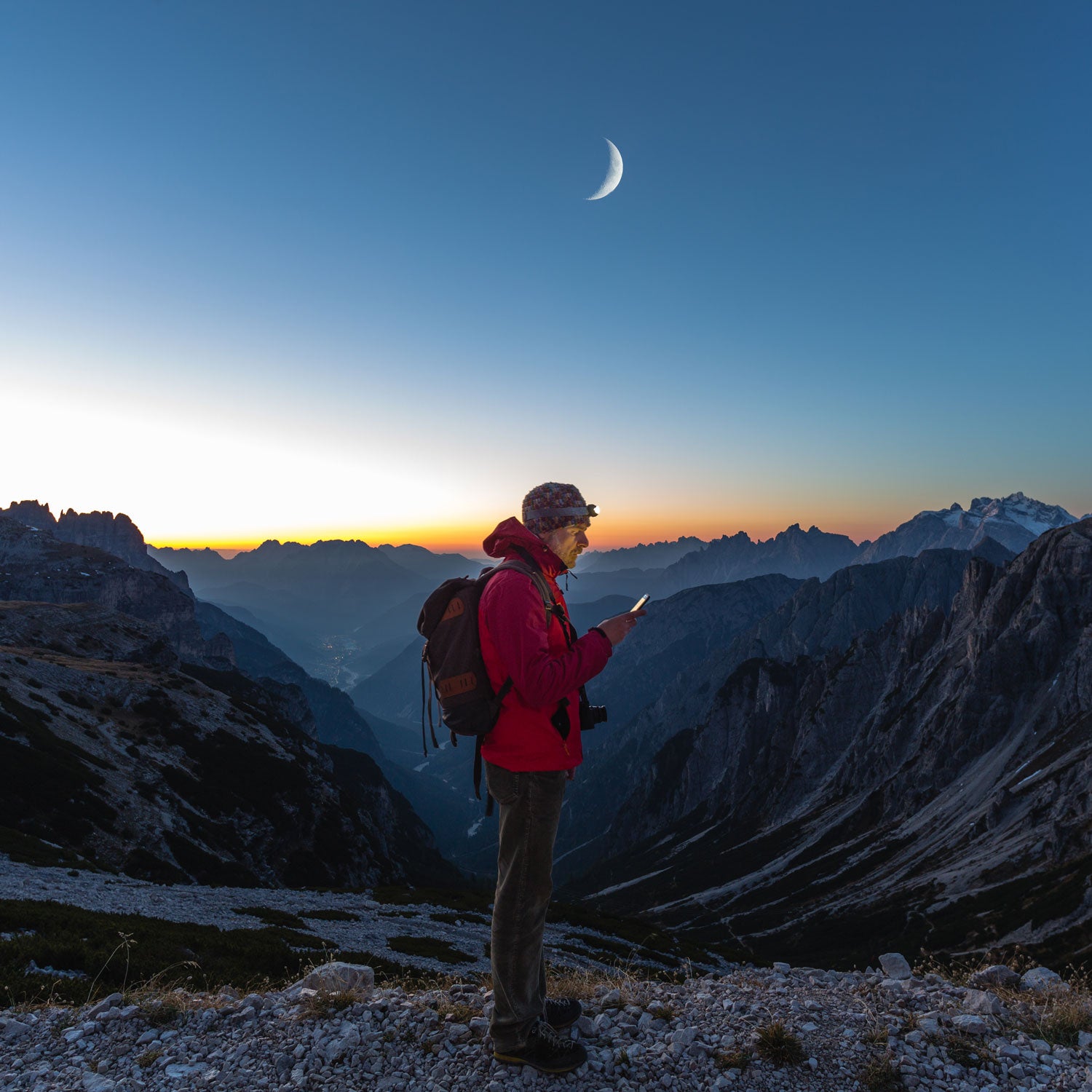 deimagine/iStock(Photo)
Heading out the door? Read this article on the new Outside+ app available now on iOS devices for members! Download the app.
Navigation is one of the most fundamental elements of planning and executing a successful outdoor trip. Thanks to phone apps, it's also easier than ever. Of course, everyone should learn how to use a physical map and compass before heading into the backcountry, but digital maps often provide everything you need to get around safely, and many have more information and functionality than what's available on paper. Here are three of our favorite map apps.
Cairn
Best For: Keeping Your Family in the Loop
If a map app and a satellite communications device had a lovechild, it'd be Cairn. The app (iOS) provides basic topo maps, but its hallmark feature is an alert system that allows you to notify friends and family of where you're going and when you'll be back. It also allows them to track you as you go. Set a pin on the map for the location you're traveling to (say, a peak, a river put-in, or a remote climb), and then select "notify my safety circle." The app prompts you to select your estimated return time and a short note and then automatically sends it to your contacts via email or text, so long as you have cell service. It'll include a link to a map that updates with your location coordinates whenever you have cell service. You can also manually send a preset or customized message with your location coordinates to your emergency contacts. To that end, Cairn overlays its map with dots that show where previous users have and have not gotten cell coverage for various carriers so you can better predict what sort of connectivity you'll have on your route.
Of course, Cairn provides nowhere near the level of security of a sat-comm device like the Spot Gen 3, which can send an SOS signal directly to search and rescue. But equipping a few people with your exact last-known geocoordinates can make rescue efforts that much faster. The basic app is free; you get access to higher-resolution maps for a fee ($12 for three months, $15 for six months, $20 for 12 months).
OnX
Best For: Figuring Out Where You Want to Go (And Where You're Allowed to Go)
This app doesn't just take the place of your paper map; it's better than your paper map (well, except for technological limitations like battery life). Aside from basic satellite weather radar, OnX (iOS and Android) offers overlays with information on private and public land boundaries, including information about individual landowners; trails, mileages, and slopes; areas of national forests that have been logged in the past five years; nautical charts; river stage forecasts; current wildfires; and forest service maps telling you what roads are accessible by what kind of vehicle. The latter three—plus high-resolution satellite and topo maps—are free, but you'll need a premium membership ($30 per year) to access the other features.
You can also add waypoints, chart the distance between two points, calculate the area between three points, and see the exact latitude, longitude, and altitude. As with all the other apps in this roundup, OnX allows you to download maps to use when you're offline and can track your travels, all for free.
Many of these features were designed specifically for hunting, though they're relevant to a wide outdoors audience. Picked out a cool dispersed camping spot on forest service land but not sure if your car will make it up the road? OnX can help.
Gaia
Best For: Basic Navigation Once You Already Know Where You Want to Go
With high-quality topo maps and basic navigation features on your phone, Gaia (iOS and Android) sits on the other end of the spectrum from OnX. It allows you to set waypoints and routes, as well as upload courses and record your travels. The free map is low quality, but the app allows users to import and export GPX files, so you can preset a route on your computer and import it to your phone or export a route you've recorded on your phone to your computer.
For $20 a year, you get access to high-resolution topo and satellite maps; $40 per year gets you access to a library of more-specific, info-heavy maps and overlays, including National Geographic Trails Illustrated, U.S. Motor Vehicle Use Maps, and U.S. Private Land Ownership maps. You won't get as much detailed info as OnX (like satellite weather overlays, river reports, or recent timber cuts), but if you're just looking to remain aware of where you are relative to your destination, Gaia's all you need.
Lead Photo: deimagine/iStock