The Gear Kickstarters You Should Back in March
From a new baby sleeping bag to an inflatable camera bag, here are the campaigns we're most excited about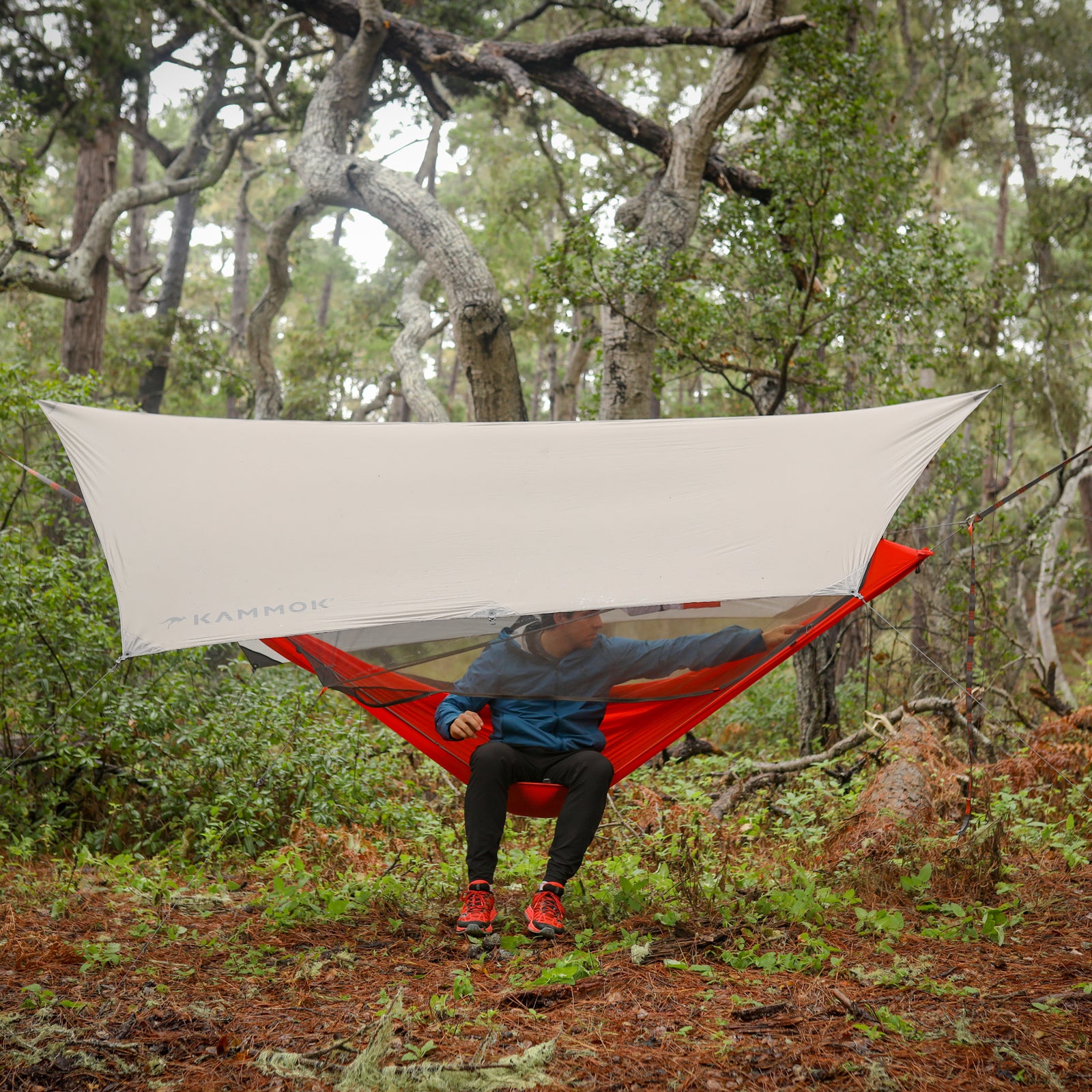 Courtesy Kammok(Photo)
Heading out the door? Read this article on the new Outside+ app available now on iOS devices for members! Download the app.
Outdoor gear isn't just expensive to buy—it's expensive to design, test, and produce. For that reason, many small brands have turned to Kickstarter to raise the money they need to manufacture new products. Here are four launches we're excited about right now.
Kammok Mantis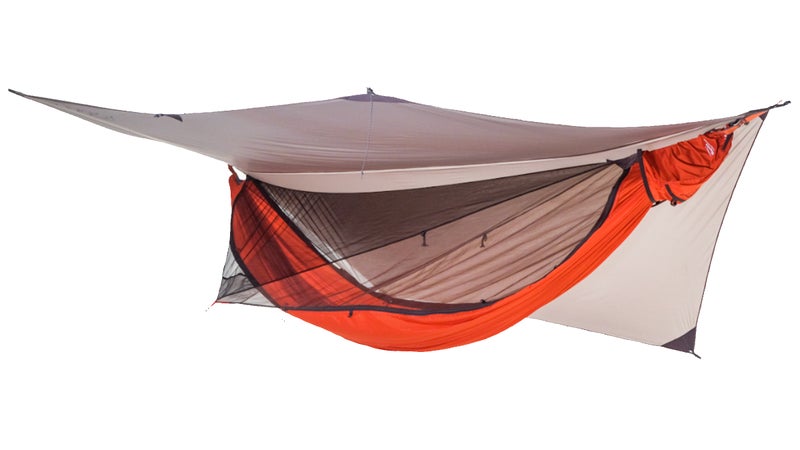 Kammok is known for its comfortable, lightweight hammocks. Now the Texas-based company is adding two backpacking models to its line: the Mantis ($230 MSRP) and the Mantis Ultralight ($259 MSRP). Both feature zippered bug netting and a rain fly, so you can customize your level of protection based on the weather. But the Mantis Ultralight (pictured) is the one we're most excited about. The body is made from a proprietary 20-denier ripstop nylon that Kammok claims has the best weight-to-strength ratio of any hammock fabric out there. The whole Ultralight kit, including straps and carabiners, weighs just under two pounds, making it among the lightest on the market. As of publication, the Mantis had raised about $157,175, much more than Kammok's original $70,000 goal.
---
Veer 18 Packable Camera Bag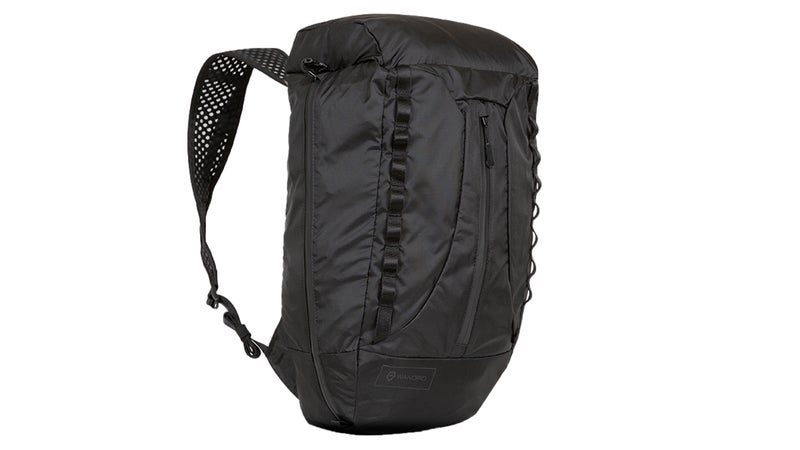 Packable travel bags—the kind of lightweight, flimsy packs that scrunch down small for travel, then unfurl once you get to your destination—are a dime a dozen. But there's no good similar option for hauling photo gear. Typical camera bags are bulky, with large foam pads and compartments to hold lenses and keep your equipment locked in place. This is why we're intrigued by the new Veer 18 ($100 MSRP), a compressible daypack with an inflatable back panel and camera cube. The cube packs down flat when not in use; when inflated, it slides into an internal mesh pouch, so it stays securely at the bottom of the bag against your back. A side zipper gives you quick access to your camera when you sling the bag off one shoulder. With 41 days left in the campaign, Veer has raised $186,666, far above its $25,000 funding goal.
---
Morrison Outdoors Baby Sleeping Bag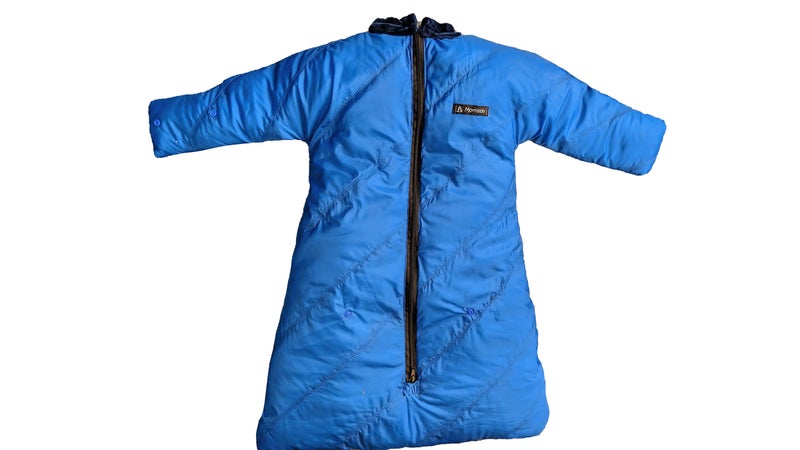 Many outdoor parents look forward to their baby's first overnight camping experience. The only problem: no company makes sleeping bags for babies, leaving folks with little choice but to bundle up their little one in bulky clothing. A startup called Morrison Outdoors wants to change that. Its new Baby sleeping bag ($200 MSRP for down and $110 for synthetic) is rated to 20 degrees and sized for kids up to 24 months old, with arms that snap together to act as a swaddle, and a double zipper for easy diaper changes. According to the company, the bag meets all of the American Academy of Pediatrics' guidelines for safe sleep, including no hood or drawstrings that could restrict airways. With eight days left in the campaign, the Baby sleeping bag has raised $11,300, topping its $10,000 goal.
---
DesignNest Folding Fire Pit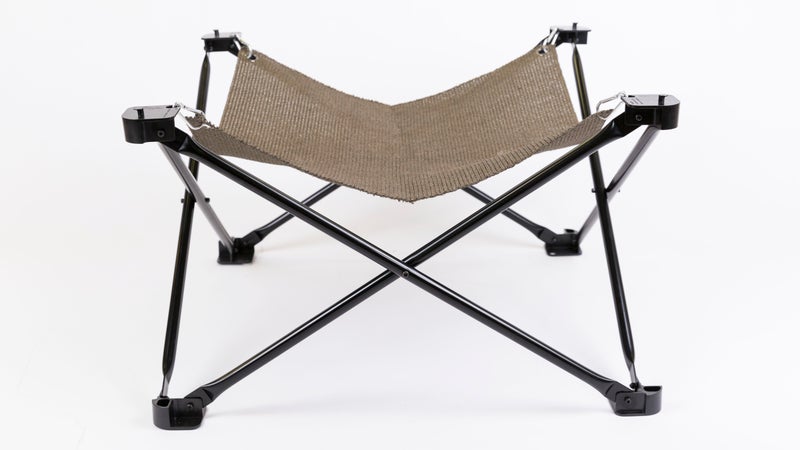 Collapsible and weighing in at just 6.6 pounds, this fire pit (MSRP TBD) offers an easy way to reduce the environmental impact of your next campfire. The basic X-shaped steel frame supports a swath of flexible, heat-resistant steel-fiber material, which holds your logs and coals. The kit also comes with a metal grate that fits over the top for grilling. We're a little skeptical of how air will flow through the tight steel mesh, but the concept of a lightweight off-the-ground campfire solution has piqued our interest. With 16 days left in its campaign, DesignNest has already raised $16,612, which is far beyond its initial $5,000 goal. 
---
And One Fully Funded Item You Should Preorder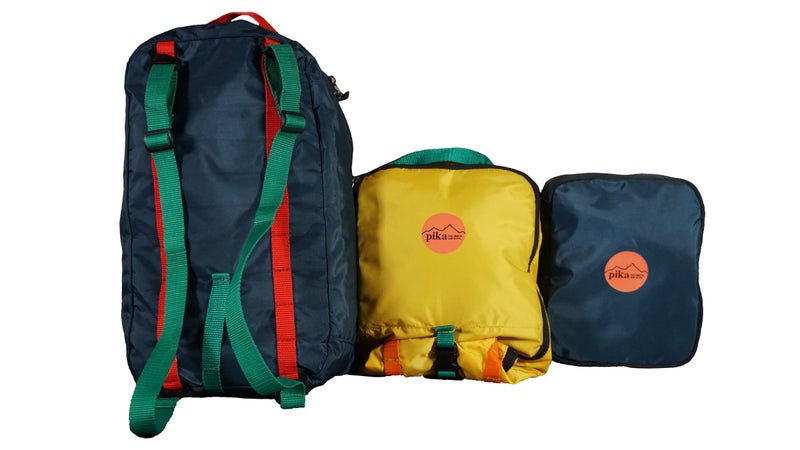 Pika Packing Cubes
Packing cubes are a great way to organize your gear. The basic concept—a zippered nylon pouch in various sizes—hasn't changed much over the years. But Pika Gear, a Colorado-based startup, is offering something new. Its packing cubes have roll tops and can cinch down to fit your load so your things won't jostle around inside. Internal pockets keep track of small items like headlamps or charging cords. And our favorite part: the larger sizes come with removable webbed backpack straps, so your packing cube can double as a lightweight daypack for short missions or walks around town. The cubes come in small, medium, and large ($25, $35, and $45 MSRP), and between the three sizes they'll accommodate everything from kitchen sundries to socks to enough clothes for a multi-day trip. The project is fully funded and the campaign is over, but we can't wait until Pika cubes become available for everyone.
Lead Photo: Courtesy Kammok