Should Our Morals Determine Our Gear Purchases?
Say one of your favorite hydration-pack brands has a parent company that also owns a semi-automatic rifle maker. Should you stop buying the gear? We asked three ethicists for their opinions.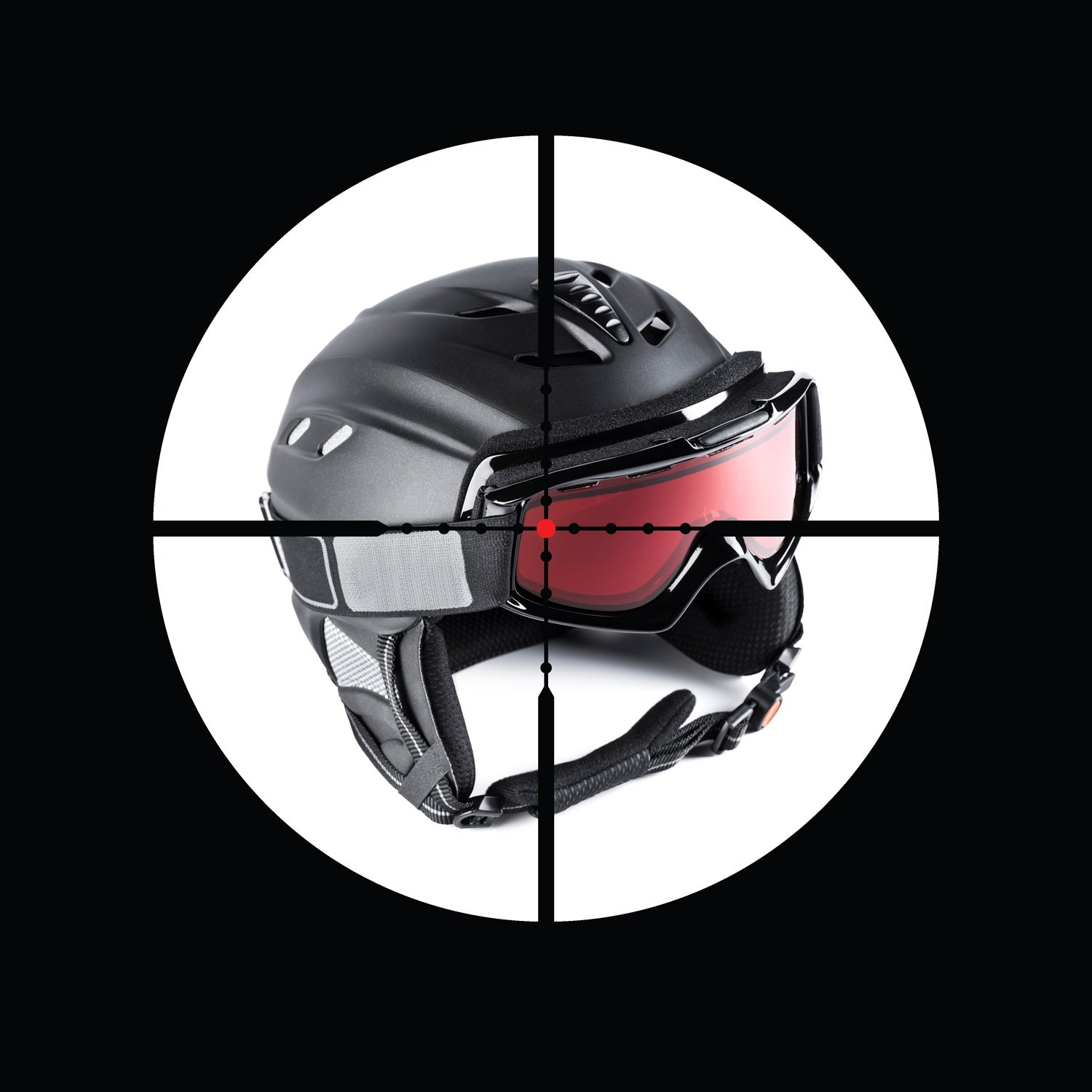 Heading out the door? Read this article on the new Outside+ app available now on iOS devices for members! Download the app.
CamelBak, Camp Chef, Giro, Cébé, Bushnell, Raskullz, Bollé, and Jimmy Styks have seemingly little in common. CamelBak makes hydration products; Camp Chef makes stoves; Cébé, Giro, Raskullz, and Bollé make helmets and goggles; Bushnell makes optical equipment; Jimmy Styks makes watersports gear.
What they share is a parent company: Vista Outdoor. The Utah-based corporation owns a number of outdoor brands, across various sports, including hunting and fishing. And one of those brands, Savage Arms, happens to be one of the country's leading producers of semi-automatic rifles. (A 2016 Mother Jones article identified Savage as one of the country's 10 biggest gun manufacturers. According to its 2017 annual stockholders report, Vista Outdoor sales totaled more than $2.5 billion that year.)
This is not new information. Vista Outdoor has been around since 2015, when it split from a larger holding company called Alliant Techsystems Inc. In a 2015 interview with then-CEO Mark DeYoung, Gear Junkie lists Savage Arms as one of the newly created corporation's subsidiaries. Look on the Vista Outdoor website and you'll quickly find a complete list of all subsidiary brands, including Savage.
Though the information is publicly available, many outdoor enthusiasts—including a number on staff here at Outside—had no idea. The connection was brought to our attention when Brett Rivers, owner of the San Francisco Running Company, tweeted this on Thursday, February 15: "Running community needs to realize that Camelbak's parent company Vista Outdoor is one of the largest assault weapons manufacturers in the USA." The day before, 17 students and teachers had been shot at Marjory Stoneman Douglas High School in Parkland, Florida.
Which raises the question: What moral obligations do brands have to tell consumers about their affiliates? More important, how should consumers approach the moral and ethical maze of having a favorite brand that happens to be part of a larger corporation that owns other brands that don't align with their personal beliefs?
To find an answer, we talked with three different ethics professors. Turns out the answer is murky.
Professor Patricia Illingworth, who teaches business ethics at Northeastern University, says that "an argument could be made that customers do have a moral responsibility to stop buying [Vista Outdoor] brands." That argument, she says, rests upon two ethical principals:
Cause no harm through your actions.
Prevent harm to others when it is within your capacity to do so.
"People who buy products associated with Vista Outdoor are not directly responsible, but they are morally complicit," Illingworth says.
For clarity's sake: Outside is not implying any connection between Savage Arms, Vista Outdoor, and any mass shootings. But if you care about gun control, it's worth thinking about the company's background. Vista Outdoor has a PAC called the Vista Outdoor Employee Citizenship Fund. In 2017, the PAC donated $2,500 to North Carolina congressman Richard Hudson, who introduced the Concealed Carry Reciprocity Act of 2017, which makes it possible for gun owners with concealed-carry licenses to carry their concealed weapon across state lines. Hudson is also a member of President Trump's Second Amendment Coalition. That same year, the Vista Outdoor PAC also donated $5,372 to Utah congressman Rob Bishop, who introduced a bill that would have gutted the president's ability to designate national monuments under the Antiquities Act. It gave $1,266 to Oklahoma senator John Inhofe, who once brought a snowball to the Senate floor in an attempt to prove that climate change isn't real. (Outside reached out to Vista Outdoor for comment but did not hear back before the publication deadline.)
Sarah-Vaughan Brakman, a professor of philosophy and ethics at Villanova University, says folks who buy gear from other Vista Outdoor brands need not feel morally at fault for the actions of Vista Outdoor. "Mary's purchase of a cool CamelBak bladder is not necessary to either the creation or selling of assault rifles," she says. "The sale of assault rifles will happen whether she buys the bladder or not."
But Brakman raises another point: "Just because Mary can buy the bladder without moral censure, should she?" The answer, she says, is no. "If we believe something is wrong, and if together our purchasing power can significantly change the bottom line, then consumers should change their habits," she says.
Illingworth brings up a similar idea, pointing to a concept minted in the human rights community: social license to operate. Brands require the support—the purchasing power—of local communities in order to survive. "If there were collective action by all consumers, coupled with shareholder activism, the impact could be great," she says.
Jason Brennan, professor of strategy, economics, ethics, and public policy at Georgetown University's McDonough School of Business, takes yet another tack. He says that "consumer pressure" often isn't an effective way to change a corporation's behavior. "Boycotts attempt to impose a cost on the corporation," he says. "But a corporation is not a person—it has no body to kick or soul to damn. It's extremely difficult to impose a cost in such a way that the cost falls on the CEO rather than some janitor working at the firm."
The notion of consumers exercising the power of their wallets gets even more complicated when you add in the complex dynamics between a subsidiary company, its parent company, and its affiliates. "Targeting one subsidiary company with the goal of hurting another is roughly on par with beating up someone because you dislike his or her cousin," Brennan says. "It's highly unlikely you'll end up hurting the other subsidiary you actually despise. The worst-case scenario for the parent company is that they sell the disliked subsidiary to someone else who isn't concerned about and won't be affected by the negative press. In the end, that accomplishes little."
Instead, Brennan recommends that "people concerned about mass shooting push for legislative changes."
In its company values, Vista Outdoor says, "We will operate at the highest standards of compliance and integrity. We insist on ethical behavior. It is the foundation of our culture. We treat our co-workers, customers, competitors and stockholders with respect and dignity. No success is worth the expense of compromising our integrity." It has pledged support for Fix NICS, a campaign aimed at encouraging states to do a more thorough and regular job of reporting to the NICS, the national database of individuals prohibited from owning a firearm.
"A background check is only as good as the records in the database," the campaign website reads. "That is why the firearms industry supports improving the current NICS system by increasing the number of prohibiting records states submit to the FBI databases, helping to prevent illegal transfers of firearms to those who are prohibited from owning firearms under current law."
Yet, for Rivers and others in the outdoor community, that isn't enough. Yesterday, word spread in the cycling community and quickly led to talks of a boycott against all Vista Outdoor brands, as reported on Bike Portland. Likewise, Rivers says he will continue not selling products by any Vista Brands in his stores. He also wants to make sure customers know where their money is going.
"I have nothing against owning guns," Rivers says. "Some of my best experiences have been on hunting trips." But, he says, guns aren't the only issue here; it's about not knowing where your money really goes when you purchase something as basic as a helmet or hydration pack. "Consumers should be aware," Rivers says.
Lead Photo: iStock/Outside