Will This Virtual Outdoor Gear Trade Show Ever Happen?
What was promoted as an innovative new online event has come to a halt as employees and contractors allege missed payments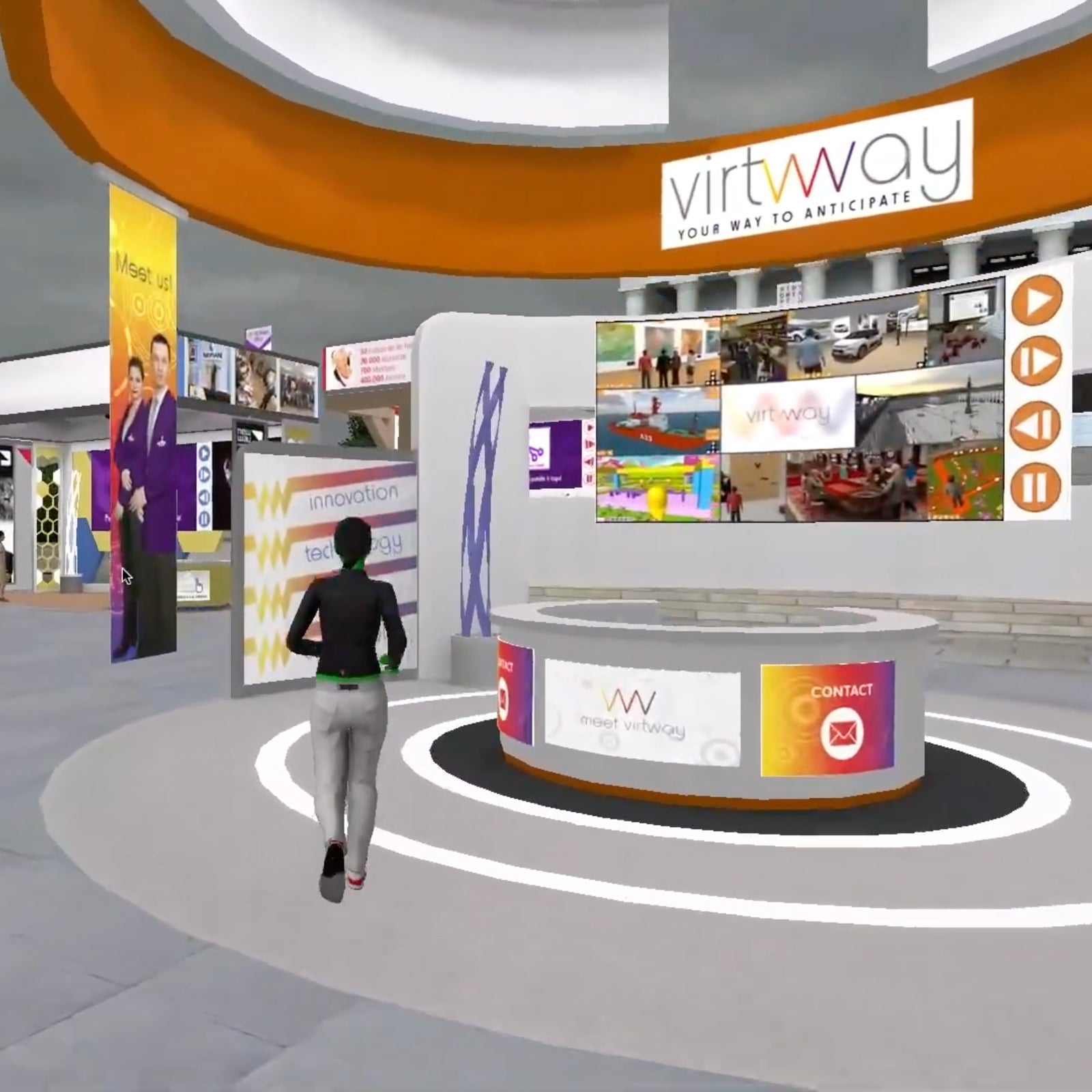 Heading out the door? Read this article on the new Outside+ app available now on iOS devices for members! Download the app.
Amath Diouf landed his very first job in the outdoor industry in June as the chair of a diversity, equity, and inclusion (DEI) committee and a marketing coordinator for a new virtual outdoor event called Thin Air. It was a dream for Diouf, a Black writer and hiker based in North Carolina, who'd wanted to break into the outdoor industry for years and help make it more welcoming for all people.
Announced in early spring and set to debut in June, Thin Air was billed as "the outdoor industry's first fully interactive brand-to-media show"—not as a replacement for canceled in-person events like Outdoor Retailer and The Big Gear Show but as something entirely different. Even in non-pandemic years, the industry has struggled with serving the needs of all members at one gathering, and Thin Air dubbed itself as an affordable, convenient show that would connect even the smallest brands with influencers and journalists. (Prices for a virtual booth at Thin Air started at $1,500, while OR reportedly charges $30 per square foot for a booth, so its standard 30-by-30-foot space runs $27,000—which doesn't include the cost of construction.) It seemed like perfect timing. While quarantine restrictions limited traveling from home, the outdoor industry could still conduct business. 
The event's founder, Erik Boles, is a 50-year-old resident of Colorado Springs, Colorado, who started a gear-review site called Gearmunk in 2014. In a press release, he said that the show had been in the works for several years and that nearly half a million dollars had been invested in the platform. Boles wrote on his LinkedIn page that, before Gearmunk, he worked at tech companies like McAfee and served as CEO and founder at several of his own startups.
Built on a technology platform that's used by big companies like Amazon and IBM, Thin Air attendees would be able to move through the virtual show like video-game characters to interact with brands and media personalities at simulated booths over three days. Hap Klopp, a former CEO of the North Face, even endorsed it at one point. The show also put together a 12-member DEI committee tasked with making the event and the greater community a comfortable space for everyone—an issue the industry has grappled with. "It sounded like this was going to be something not only cool but revolutionary, and that they really had everything in place," says Jason Sakurai, who was hired as a sales executive in July.
But signs that Thin Air was faltering started to emerge when the event was repeatedly delayed, first from June to September amid the protests over the killing of George Floyd, and then again last month after former employees began to publicly voice their concerns about late payments as the new date approached. When Sakurai and Jenna Celmer, who was brought on as Gearmunk's vice president of digital strategy in February, repeatedly asked Boles for more information about attending sponsors, brands, and media in order to promote and sell the show, they say Boles would deflect. Sakurai says he was calling dozens of companies a day but received zero interest. Boles has not returned multiple requests for comment from Outside.
At first, some employees chalked up the challenges to the pandemic. Most 2020 events have experienced scheduling disruptions due to financial hardships and quarantine restrictions. But Thin Air employees also weren't receiving their paychecks.
Outside spoke with five people who worked on Thin Air, all of whom Gearmunk owes money, totaling more than $65,000, according to contracts and email correspondence. At least three members of the DEI committee have also not been paid. (Celmer and Sakurai were salaried, and Diouf was an hourly employee with an understanding that he would be paid every other week). 
Some of the former employees are considering legal action, and others have already filed complaints with their respective states' labor departments. Sakurai quit in August, and Celmer, who hasn't done any work on Thin Air since July, never quit so that she could receive unemployment benefits, although she now considers herself to be laid off. "When I first got there, I was told numerous reasons why I couldn't be paid on time," says Celmer. Boles claimed that there was a revenue shortfall. "Looking back now, and knowing what I know now, there were obvious red flags. But I had no reason not to trust this person," she says. 
Once, years before being hired at Gearmunk, Celmer visited its offices in Colorado Springs when she was working for another company in the same neighborhood. Its brick walls were adorned with skateboards. "It looked like a totally cool, viable startup," she says. On the company's website, Gearmunk promised engaging gear reviews, a frequent newsletter, and a podcast. The press release for Thin Air boasted "10.34 million engagements across all channels each month."
Former employees say Boles came off as confident and successful, with apparent connections to various investors and industry bigwigs. A few workers, like Diouf, gave him the benefit of the doubt when he said he couldn't pay on time because of family and health troubles. Diouf says he was understanding and forgiving, up to a point. Now the former employees and contractors aren't sure what to believe.
When media outlets began looking into issues at Thin Air, Boles told GearJunkie that employees would be paid in full by September 15. As of this story's publishing, however, all of the former employees and contractors reached by Outside say they have not been paid. In September, Boles told SNews that, while the event was being delayed again, it would still go on, either in late October or early November. "The show in its traditional format wasn't going to be a success," Boles told the trade publication. "What we want to do is celebrate the new face of the outdoors … the up-and-comers, the people that are breaking the old paradigm of what the outdoors used to be."
Celmer says that Boles was genuinely trying to change the industry paradigm. "He really wanted to have this very successful show, and he wanted to be a great, great, amazing boss. It was palpable," Celmer told GearJunkie. "He wanted to have employees that he could treat well."
But with no dates set for the show, there are questions about whether or not Thin Air will happen at all.