Sandal Battle
You Should Ditch Your Old Sandals for Bedrocks. Trust Me.
They're essentially adventure flip-flops and therefore superior to every other sandal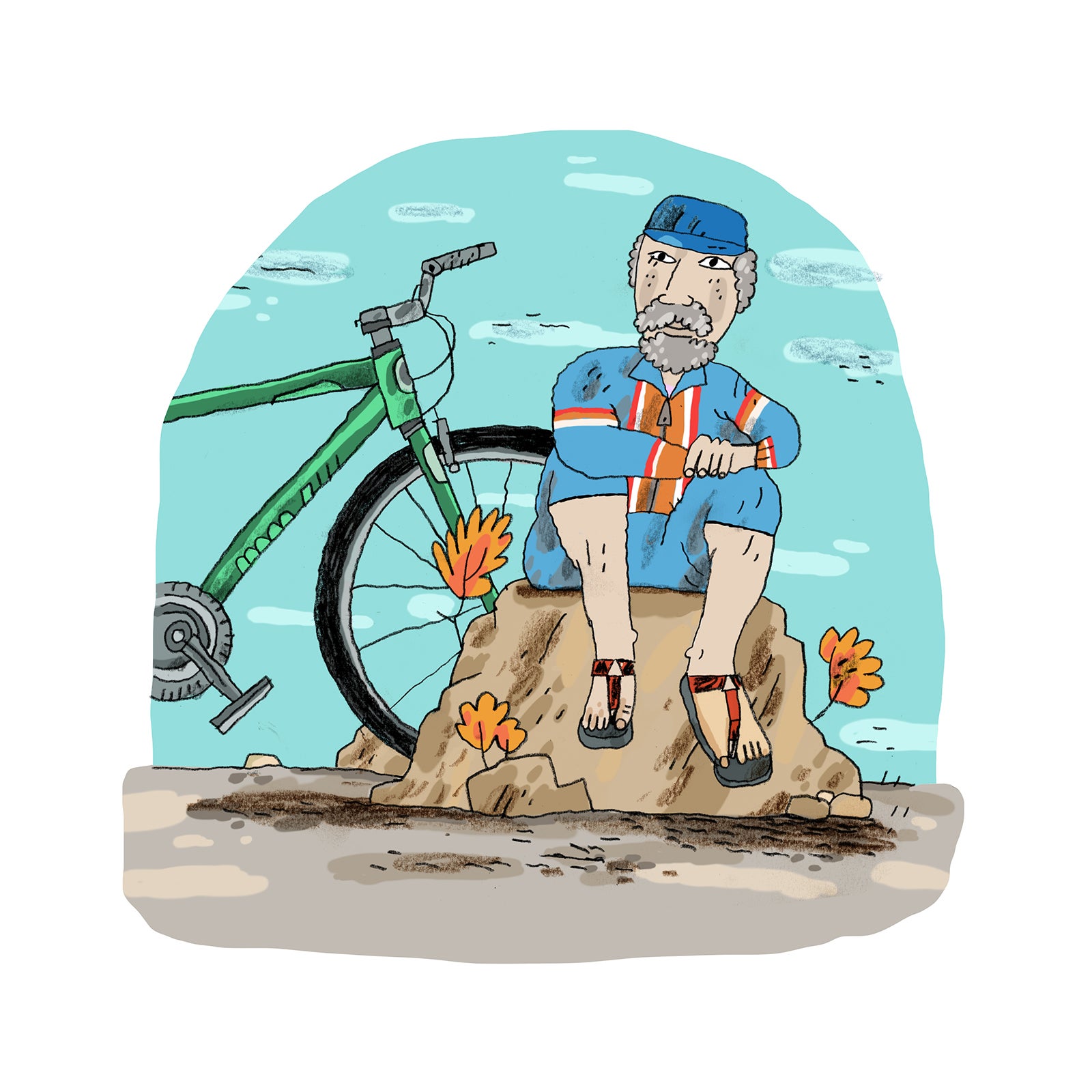 Heading out the door? Read this article on the new Outside+ app available now on iOS devices for members! Download the app.
This article is part of Outside's Sandal Battle. Vote for your all-time favorite here.
Like clockwork, every five years or so, an ugly sandal gets its wings. In 2012, Céline sent models down a Paris runway in fur-lined Birkenstocks. Sales of the hippie-lite footwear doubled. Then, in the late teens, practical Tevas started showing up on typically much better-heeled feet. Cue trend stories about Dad sandals at fashion week.
To whoever it is that pulls the strings: please, do Bedrocks next. I love them so dearly. They have not yet been dubbed cool. But let me tell you, they are the best sandals you can buy. And despite their humble appearance, I persist, wearing them as often as the weather permits and quite often when it does not, on hikes, to the crag, to the river, and, perhaps regrettably, to bars and parties and everywhere else I go.
Bedrocks are a happy medium between a flip-flop and a Chaco: just enough strap and sole but not too much. A thong connects to an ankle-and-heel strap that's sturdy enough to keep the sandals on in thick mud and fast water—so, better than a flip-flop—but they're notably minimalist, cutting down on the chafing that Chacos (sorry) provide.
I wear the Cairn ($105), which has a lugged sole that offers excellent traction but at about half the thickness and about seven ounces less than a model in Chaco's Z line. At less than nine ounces per sandal, I don't hesitate to pack my Bedrocks on a backcountry trip as my camp shoe (and, often, my hiking shoe). You can slip them on and walk around comfortably without using the heel strap, which is nice at the crag or when you're shuffling out of the tent to pee in the middle of the night.
While I'm still waiting for the aesthetic validation of someone better-dressed than me wearing them someplace where technical footwear is absolutely not necessary, I actually think they look, at the very least, inoffensive. Maybe even cute. A little like something my mom might've worn in the 1990s. And I think she's pretty cool.