Adorable Hiking Gear for Your Tiny Adventurer
It's all about making sure they have fun on the trail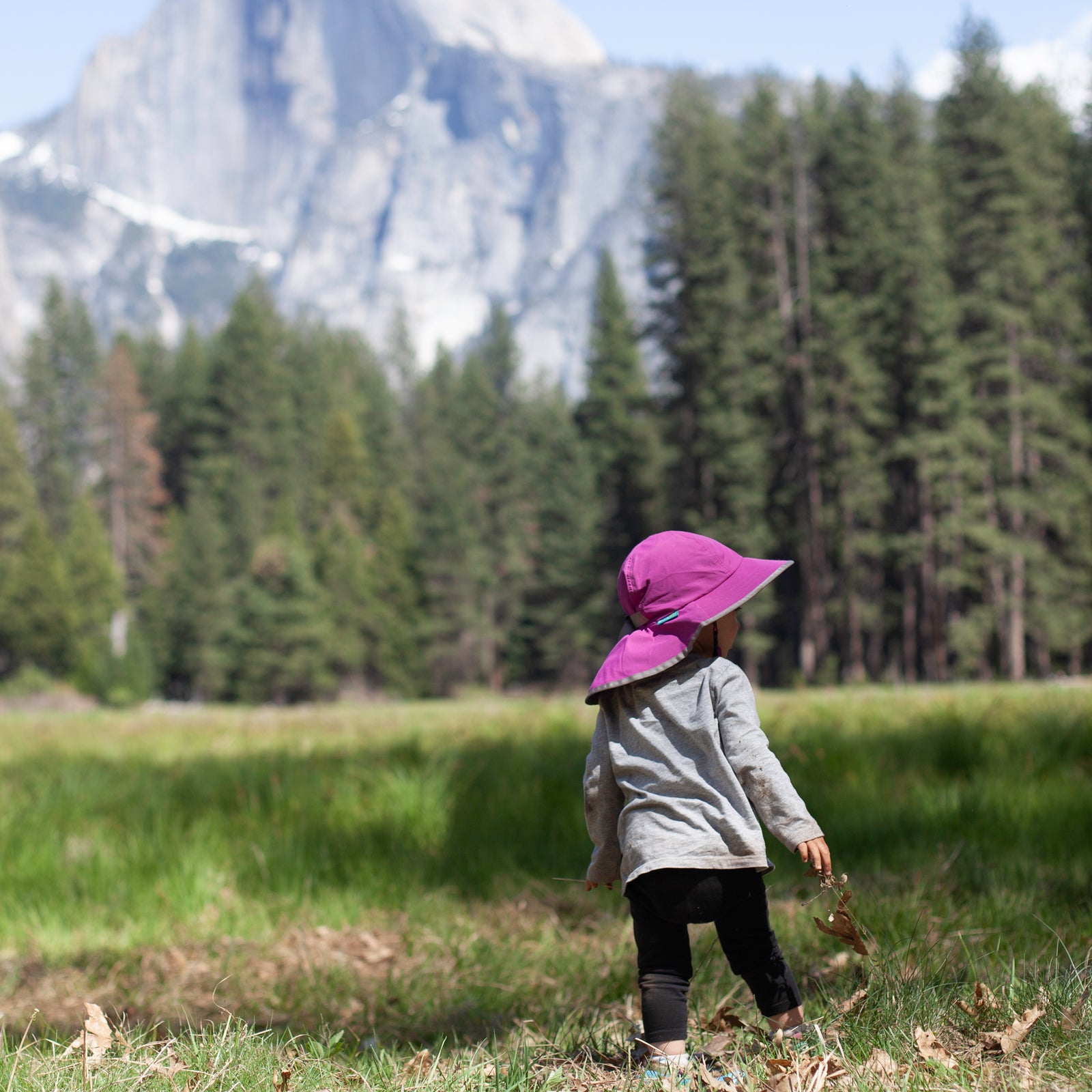 Heading out the door? Read this article on the new Outside+ app available now on iOS devices for members! Download the app.
There was a period of time in my outdoor life that I took pride in traveling fast and light. But now that I'm a father, neither of those adjectives describes my adventures. Outings with toddlers are never fast or light, but they are no less magical. My two-and-a-half-year-old daughter, Jojo, and I have been hiking close to our house frequently of late, and this is the gear that I bring to help keep things fun and successful—for us both.
A Kids' Backpack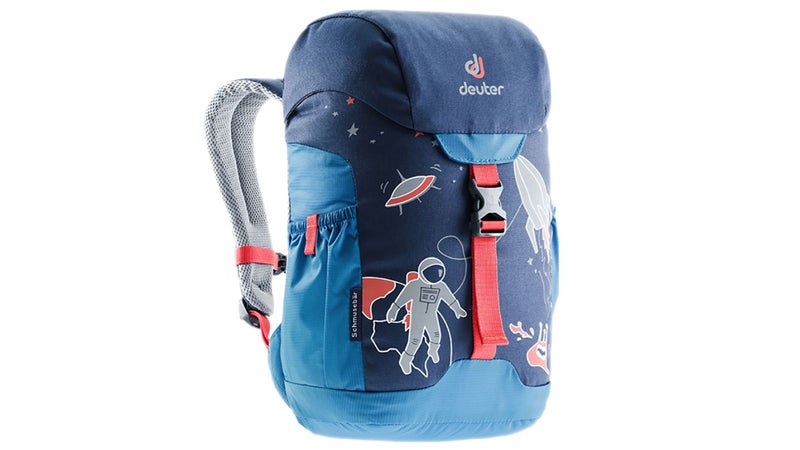 If I ask Jojo out of the blue whether she wants to go on a hike, her response is often mixed. But if I begin the conversation by asking, "Do you want to pack your backpack for an adventure?" the response is almost always a resounding yes. Not only does the act of packing it amp her up for our hike, but it seems like bringing her own food, water, and toys gives her a sense of ownership that makes her enjoy the hike more. The Deuter Schmusebar pack ($40) has a nice, squat eight-liter design for little bodies, a breathable back, and padded shoulder straps to keep your kiddo comfortable. Jojo absolutely loves it. Ultimately, any correctly sized pack will work. We vacillate between this fancy one and a rainbow-sequin number we got as a gift from Target. What's important is that she gets to carry and choose some of her own gear.
---
A Kids' Water Bottle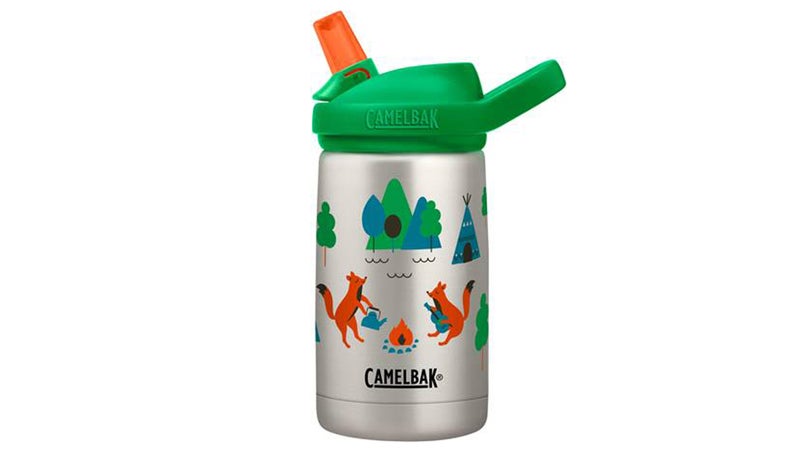 Remaining hydrated is a key part of hiking at any age, and I've found that my daughter will drink twice as much water from her own water bottle as she will when sharing mine. I think this is not only the sense of responsibility she gets from carrying her own, but also that child-specific water bottles are significantly easier for her to hold and drink out of. We've tested close to a dozen kinds, and CamelBak's are the best at mitigating spills while resting on its side or upside down in a pack. The straw—which Jojo bites down on to drink—is the easiest for her to sip.
---
A Comfortable Hat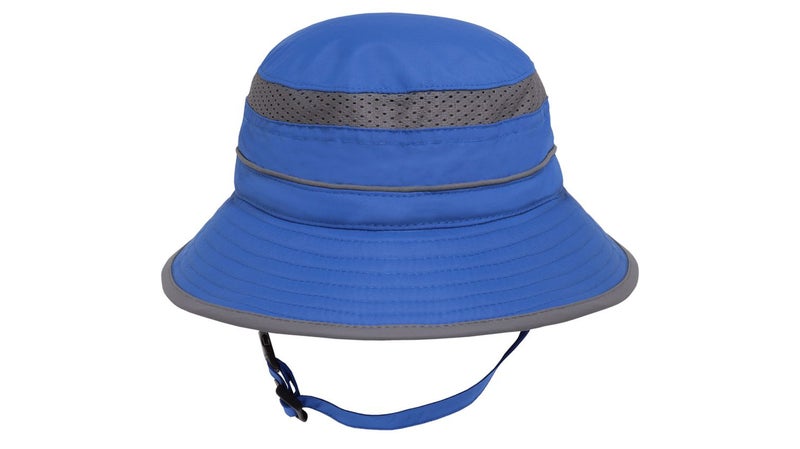 My daughter has to wear a hat during long periods of time in the sun, but if I pack one she doesn't like, I might as well have not packed one at all. Having her repeatedly throw a hat off her noggin is not only super frustrating but also—at least from my experience—a nearly impossible battle to win. She has worn a Sunday Afternoons Fun Bucket hat ($29) dozens of times for hours upon hours without complaint. Its flexible brim, supple headband, and simple external fit system all add up to a comfy hat that she doesn't whip off the second I put it on her head.
---
Heaps of Snacks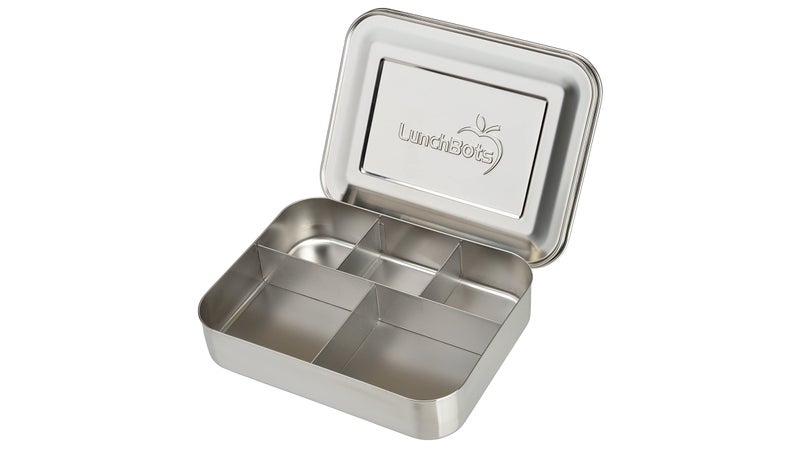 I don't leave the house for a hike with my daughter without at least three different types of snacks. They keep her satiated and act as a diversion if her mood starts to go sideways. I usually bring those goodies in a LunchBots Stainless Steel bento box, because it makes it easy to divide and carry an array of foods.
---
An Adventure Blanket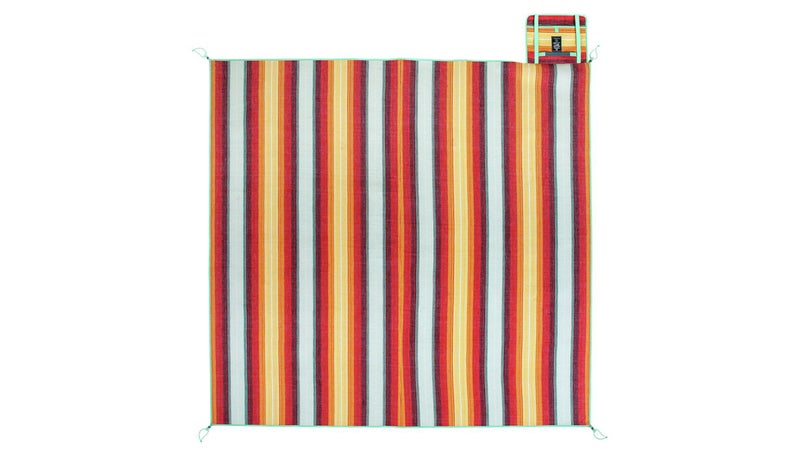 A blanket is a bulky item to bring on a day hike, but it offers a special type of magic: any clearing can be transformed into a picnic spot or a comfortable place to lie on our backs and discern animal shapes out of cumulus clouds. We've had a Victory blanket from Nemo for years, and although it takes up even more space than a regular blanket, the durable waterproof bottom means that I don't have to stress about dew on the grass soaking through and ruining our cloud-gazing session.
---
Shoes That Fit
I was going to start this suggestion by making a case for fancy kids' hiking shoes, but then I looked at the muddy twice-handed-down Skechers and off-brand Frozen shoes Jojo has worn for the dozens of hikes we've taken over the past three months. What do those shoes have in common? They fit her feet well. At her age, this makes a bigger difference in her ability to navigate rocky trails than a special tread or stable upper.
---
A Change of Clothes
It is important to me that puddles, creek edges, and deep mud aren't off limits for Jojo to explore when we're hiking. I keep a full change of clothes in a Ziploc to guarantee that the walk home will be comfortable, even if she decides to take a fully clothed mud bath.
Lead Photo: Sarah Jackson