I Tested Gear from Instagram Ads. Here's What Happened.
Usually, I ignore Instagram's advertisements—but it's getting harder and harder to. So I decided to put the app's algorithm to the test.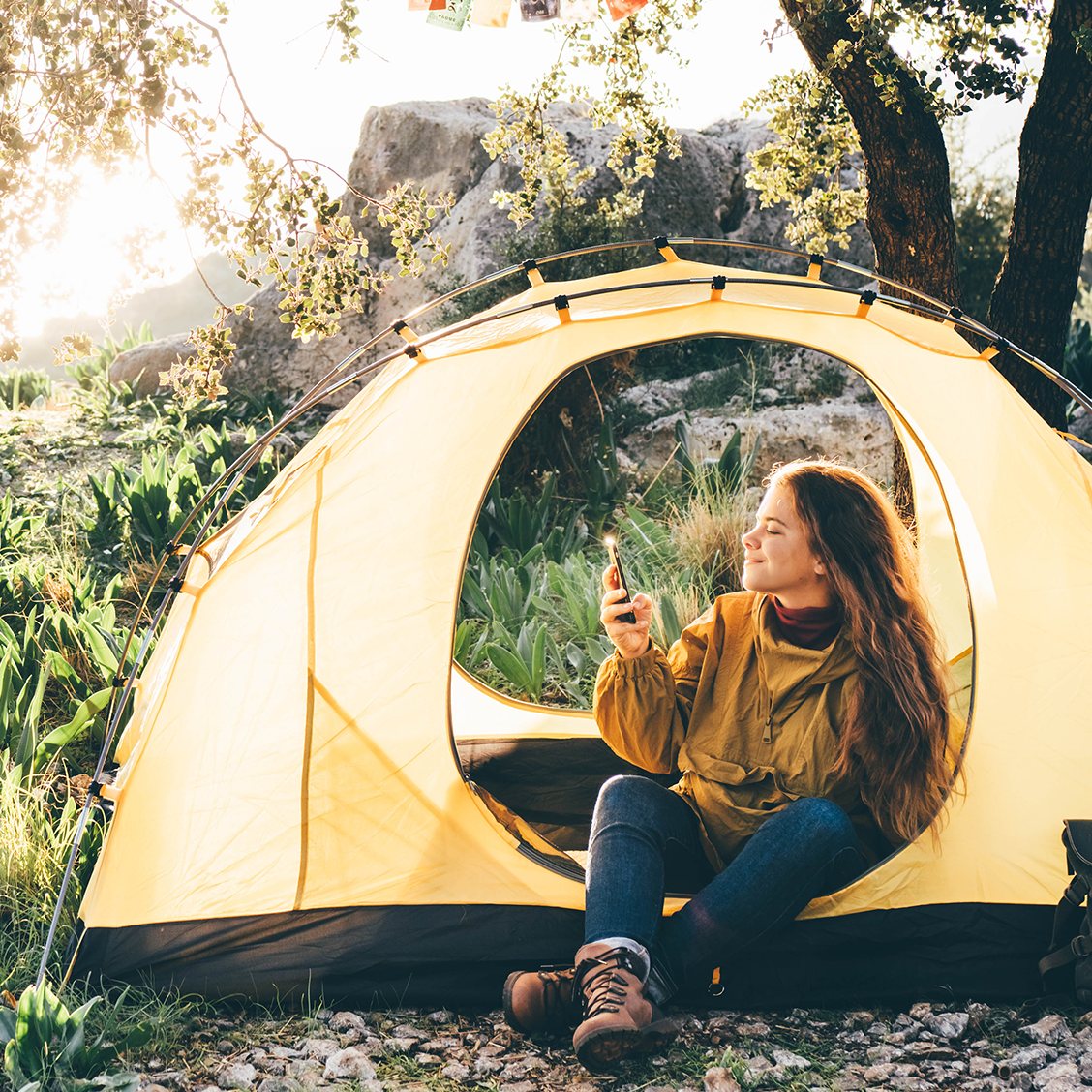 Heading out the door? Read this article on the new Outside+ app available now on iOS devices for members! Download the app.
I've been tempted more than a few times by the ads that Instagram's algorithm feeds me, and have caved once or twice. But the sheer number of sponsored products I see on a daily basis has grown so much that they've become harder to resist. So I decided to test some of these products myself to figure out how well Instagram's advertisement algorithm works, and whether these items are actually ones I'd use.
That said, I am a gear editor—meaning I already own most of these items already and I don't need many new things. So I judged these products based on how they compare to similar items I've tested, whether it would be worthwhile for me personally to buy them, and how much I'll continue to use them. One item that's not right for me may be right for someone else.
Also, I wasn't looking up these products individually ahead of time. Rather, these ads were a product of Instagram compiling information based on what I've clicked on in the past. Instagram allows you to adjust the topics you're interested in seeing for advertisements, but I didn't adjust any before I tested these products.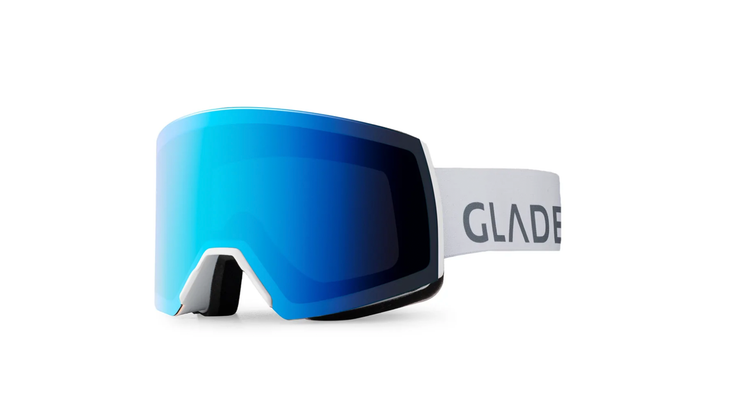 Glade Adapt 2 goggles
$149
I had already known about these goggles because we featured them in this year's Winter Gear Guide, but I hadn't gotten the opportunity to test them myself and wanted to see what all the hype was about. I took them for a few quick ski tours up Bear Canyon near Bozeman, Montana over the past month, and was impressed with their performance. Glade goggles don't have interchangeable lenses because the lenses are photochromic, meaning they adjust to the lighting automatically without intervention. First thing in the morning when it's still pitch black outside, it's hard to tell what the light is going to be like, so these are an excellent compromise. I also enjoy the wide range of colors they offer, and the style looks great on a helmet.
They're well worth the price, and since skiing is my main thing in the winter, Instagram hit the nail on the head with these. They're perfect for mixed-condition days or when you don't have extra room to carry another lens.
Consensus: 10/10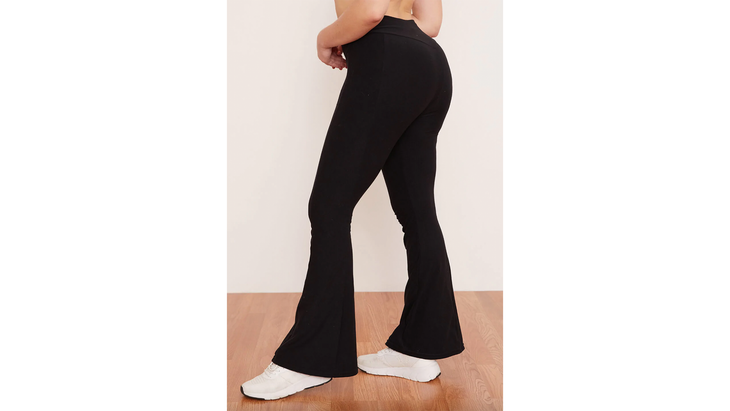 Wolven Flare pants
$102
I was excited to try the Flare pants because I hadn't worn flared yoga pants since my freshman year of college, and I'm down to bring back the trend. Unfortunately, when I got them in the mail, they were way too long on me. I was tripping over the size regular smalls just walking around my house—the flare bottoms hung a solid three inches below the soles of my feet. I didn't check the measurements super carefully when I ordered them, but I'm 5'6" and have an athletic shape (I played tennis in college—these thighs aren't going anywhere), so I didn't feel like I needed to order them in a petite size. Also, the website says the regular sizes fit heights 5'5" to 5'11". They felt like the correct size around my waist and thighs, however.
Aside from the length, though, I appreciated their soft material that wasn't too thick, so it felt like I could sweat in them without feeling sticky. They're a bit too flared for running, but I like the style for casual hanging around the house. Would I wear them around town? Probably not. Would I wear them to yoga? In the correct-fitting size, sure. I'm not a huge yogi, but I'll go every so often, and I'd reach for these if they fit me.
Consensus: 5/10*
*I'd need to test these in the correct size to give them a truly fair score.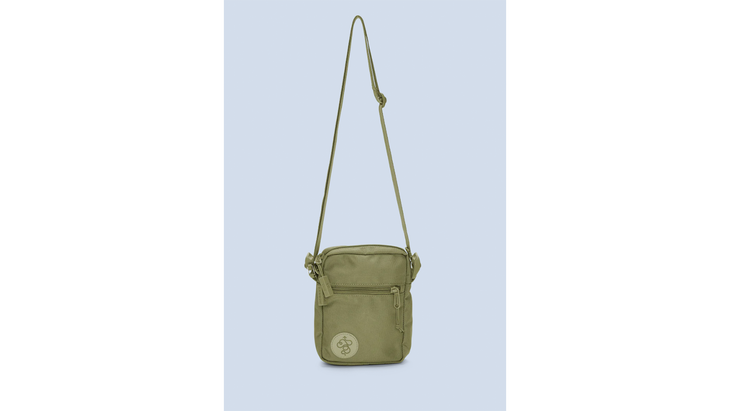 Baboon to the Moon sling bag
$55
Made with Nylon on the outside and Polyester on the inside, this 1.5-liter bag has a DWR coating, making it water-resistant. The main compartment and two mesh pockets, plus an attached carabiner for your keys. There's also a zippered pocket on the front of the outside, and a slip pocket in the back that can fit an iPhone. Overall, it's super functional and it comes in seven bright core colors and 12 limited colors.
At the end of the day, I love this bag and the rest of the bags this company makes look really fun. The price is reasonable, and the colors are incredible. The only reason I'm not giving this a ten is because I don't usually carry a bag around (I just stuff my phone and wallet in my pockets), so I'm not going to be using it every single day. But when I do need a small bag to carry essentials (to the bars or when traveling), I'll be reaching for this one for a long time.
Consensus: 9/10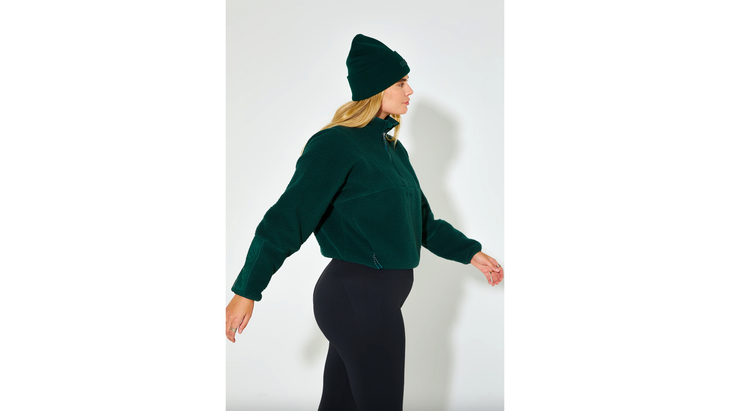 Halfdays Pieper fleece
$195
I heard about Halfdays last year when I was searching for apparel to test for my women's apparel ski apparel page in our 2023 Winter Gear Guide. I got a chance to speak with the co-founder, Karelle Golda, so already had a good idea of what the company is about. They're on a mission to make women's ski apparel better-fitting, more comfortable, stylish, and functional (another co-founder Kiley McKinnon actually wore men's apparel when she competed in the 2018 Olympics). Bro culture is prevalent in skiing, and I appreciate Halfdays breaking those boundaries to make it feel more inclusive for women.
I ordered the green fleece that was advertised to me, and love the color. It's a thick material with a zipped kangaroo pocket in the front and a wide, zippered pocket in the back that was great for storing a water bottle, snacks, or your iPhone. The fleece is pretty cropped, though, so if you're not into that trend, this would be a hard one to sell.
Overall, the Pieper fleece is a high-quality product and I deeply admire Halfdays as a company. That said, fleeces are a tough category to break into, and I do already have plenty that I wear all the time. The price is a little high, although you can tell it will last a long time. Would I recommend it to someone who needs an everyday fleece for hiking and apres, and is willing to spend a little more? Yup. If I didn't own any fleeces and needed a nice one, would I buy it? With a slight discount, absolutely. 
Consensus: 8/10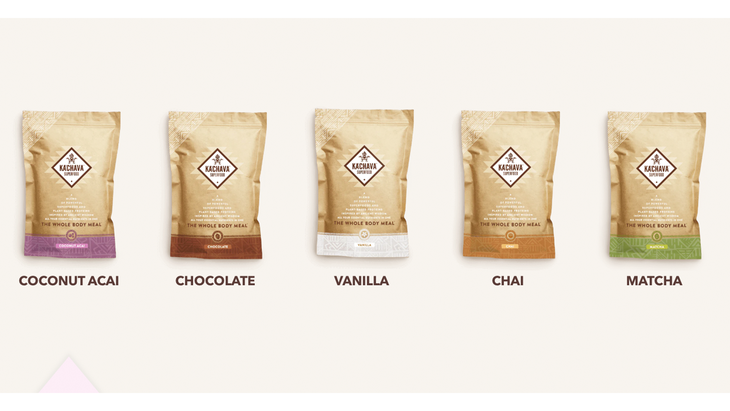 Ka'Chava shakes
$70/bag
Weirdly, Instagram feeds me a ton of meal replacement shakes and health meal programs. I don't normally buy products like this, so I'm not sure why they keep targeting me. But I decided to give the first one that popped up on my feed a try, which was the Ka'Chava shakes. I did a little research, and found that it boasts "85+ superfoods, nutrients, and plant-based ingredients," including chia, spinach, shittake, coconut, and chlorella. All those ingredients definitely sound impressive, and I couldn't find another similar shake with that many. It comes in vanilla, chocolate, coconut acai, chai, and matcha. I tried the vanilla, chocolate, and chai, and found them all yummy compared to other meal-replacement shakes I've sampled in the past.
A little boost of health sounds fine to me, but even now I don't think I'll personally ever get behind the concept of a meal-replacement beverage, unless I'm in a major rush to get out the door before a workout. I appreciate food too much and don't care enough about getting the perfect amount of vitamins on a daily basis. If you're a health nut who tracks everything you put into your body, I'd say it's worth a try (although I'm still not sure I'd condone it as a full meal replacement: one serving is 240 calories). I'm not giving it a zero is because I could see myself drinking it on days I'm feeling especially yucky or hungover and need a little boost of health. On a day to day basis though, I'll leave it for my roommates.
Consensus: 3/10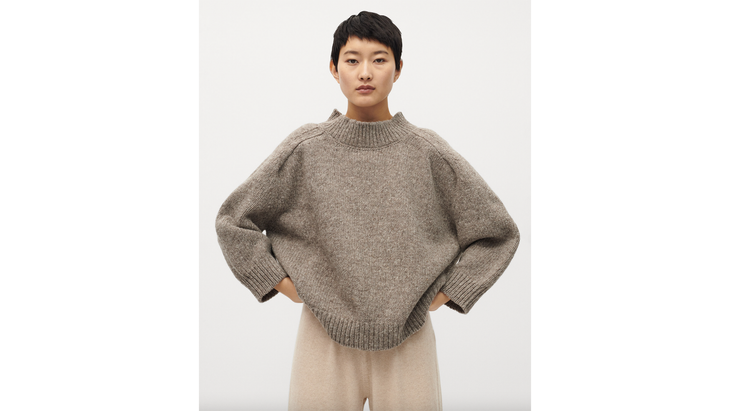 Babaà Jumper no51 sweater
$270
My roommate was the first one to tell me about just how high-quality this Spanish brand is. I honestly had never heard of it before until it showed up in my feed as a sponsored Instagram story. My first reaction: a sweater for $270? Maybe one day when I'm a millionaire, but definitely not on a magazine editor's budget. Regardless, I gave it a try. The wool itself is a bit scratchy (it is 100% wool, after all), but once I paired it with a cotton turtleneck underneath, I felt very cozy. The fit is baggy, but that's what I like these days. The thick material and precise stitching makes it clear that the Babaà sweater is a nice piece of clothing. Ultimately, I love how it looks on.
But no matter how amazing it is, I don't plan on spending $270 on a sweater anytime soon. If it weren't for the pricetag though, I'd definitely buy it for myself and recommend it to someone looking for timeless, high-quality, artisinal apparel that will last a long time.
Consensus: 6/10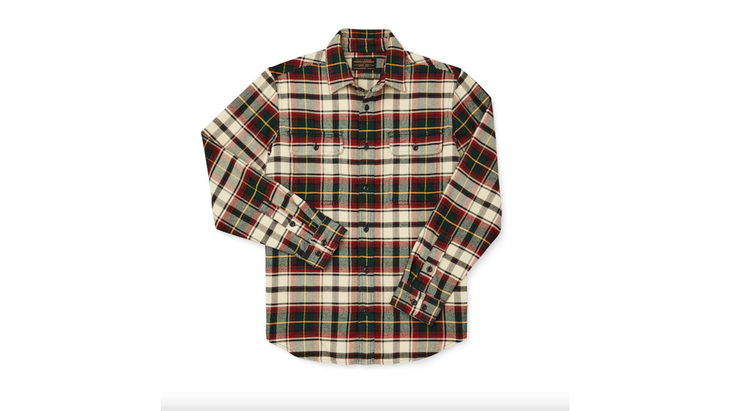 Filson Vintage Flannel work shirt
$165
Flannels are a staple in my closet, so this work shirt from Filson wasn't a hard sell for me. That said, the main competition for the Vintage Flannel for me are thrifted flannels. A soft, broken-in plaid shirt from a secondhand shop is pretty unbeatable, and I can't remember the last time I bought a brand new one. But without judging this shirt in comparison to my beloved thrifted ones, I did really appreciate its craftsmanship. The shirt is definitely a work shirt/flannel hybrid—it's thick and warm with a brushed twill interior, perfect for layering over a cotton shirt. I also wore it while shoveling snow for a solid thirty minutes, and thanks to the dual shoulder pleats on the back, didn't have trouble with any restriction.
Though I really did appreciate the shirt for what it was, I probably still wouldn't spend $165 on a flannel work shirt when there are so many in secondhand stores for $40 or less. If I partook in more physical labor outside or worked on a ranch, I'd reconsider. But the sad truth of it is I spend the majority of my time typing away on this computer during the week. Good effort, Instagram, but this product is best-reserved for those who wear work shirts like it's their job.
Consensus: 6/10
Lead Photo: Maria Korneeva