A Minimalist Running Shoe You'll Want to Wear All the Time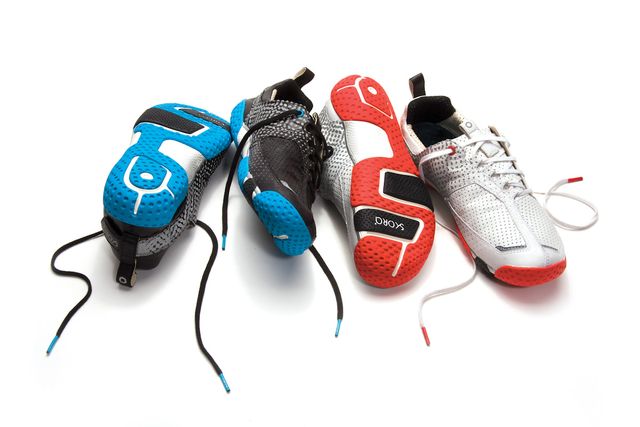 Heading out the door? Read this article on the new Outside+ app available now on iOS devices for members! Download the app.
For years, runners have been told that technology—bags of air, gel, shock absorbing and overbuilt arch and heel support—is supposed to make running better. Still, there is no proof that overbuilt support systems reduce injury or make running better for you. In fact, there are many studies now that show just the opposite.
Skora began four years ago as a passion project of founder and CEO David Sypniewski, a longtime runner. He set out to design a shoe that would allow him to run more naturally.
"There is indeed now a movement toward products that encourage more natural running form," says Sypniewski. Some call it barefoot, minimal, natural or free. "We believe that the best technology available is the human body, and design our products to respect this. Skora shoes allow the human body to function as naturally and efficiently as possible."
Rather than looking for new features to add when Skora builds its running shoes, they look for features to remove. Skora has taken out the tongue, heel counter, cushioning (most of it at least), seams and the elevated heel of a traditional running shoe. What they've added: asymmetrical lacing that follows the shape of your foot, a wide toe box to allow your digits full contact for propelling you forward, and extremely high quality materials.
Skora's Form uses full Pittards goatskin leather with a lining that's perforated to breathe. It conforms to your foot like it was made for you. They're zero-drop shoes with minimal cushion—just enough to protect your foot from the road as you're mastering minimalist running.
The Form's forefoot and heel are slightly curved to encourage a medial to lateral roll, the natural motion of your foot from the outside of your midfoot when you strike to your big toe, which you use to push off. Even the last has an asymmetrical shape and a slightly curved bottom. And the forefoot of the shoe is slightly cupped for a more natural ground-like feel. And you won't just want to wear them running. Once you get used to this minimalist footwear, you'll find you want to wear it all the time. Fortunately, these leather trainers look as good with running shorts as jeans. Available now, $185; skorarunning.com.