We Put REI's Algae-Powered, Recycled-Material Trail-Running Shoe to the Test
The outdoor gear giant's new Swiftland Multi-Trail running shoe is eco-friendly, but how does it perform?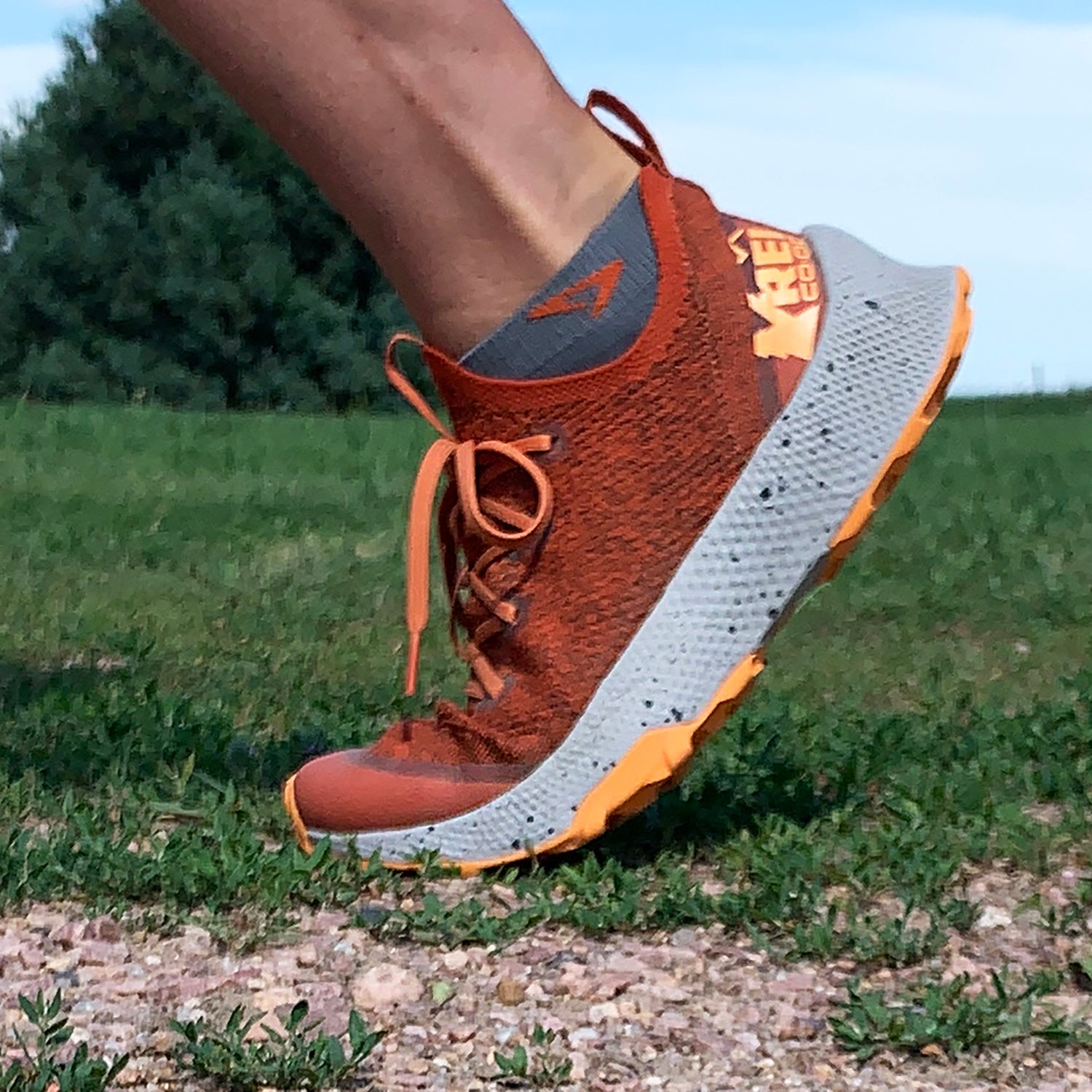 101 Degrees West
Heading out the door? Read this article on the new Outside+ app available now on iOS devices for members! Download the app.
It's an absolutely thrilling time to be a runner, if I may say so without sounding too much like a complete shoe geek. We are in a golden era of running shoes. Besides exciting advancements in the foams and carbon-fiber plates of supershoes, there's been an insurgence of brands entering the trail shoe market. Companies such as NNormal, Speedland, Norda, LOWA, Tecnica, Helly Hansen, and Lululemon have all debuted new trail shoes in the past few years.
This month, REI joined the club, introducing their Swiftland Multi-Trail running shoe. Typically I approach brand-new shoes from non-running shoe brands with a sense of skepticism. While REI does have credibility in the outdoor industry and the ability to access consumer product insight and buying patterns, I wondered if the brand could successfully design a top-tier trail running shoe that can compete with established running shoe brands. That's not an easy task.
But holding their own with big-name brands isn't enough for REI. Bennet Grimes, REI Senior Product Manager, said their guiding philosophy is "to push the industry forward when it comes to building footwear, with carbon footprint at the center of how we build product." This meant thinking through every component of the shoe and also focusing on designing the lighest shoe possible because reducing the shipping weight has a significant impact on carbon footprint.
With this philosophy in mind, Grimes and his team sought out like-minded partners to help build a trail shoe that featured recycled or bio-based materials in every single component. One such partner was Bloom, which cleans lakes and waterways of harmful algae blooms and recycles them into various compounds. REI worked with Bloom to create an EVA foam blend for the midsole that's made with 10% algae. They also used Bloom to create an insole made with 30% algae.
For the upper, Grimes and his team chose a knit made up of 90% recycled PET (Polyethylene terephthalate), aka plastic bottles. "[Using a knit] allowed us to really dial in the amount of recycled content and waste," says Grimes. "We have almost no waste in production because we get to knit the exact shape of the shoe instead of cutting it out of cookie-cutter patterns.
Other recycled components include 100% recycled PET laces and webbing, 75% recycled PET collar lining, and 70% recycled PET collar foam and reinforcements.
REI Swiftland MT Performance Review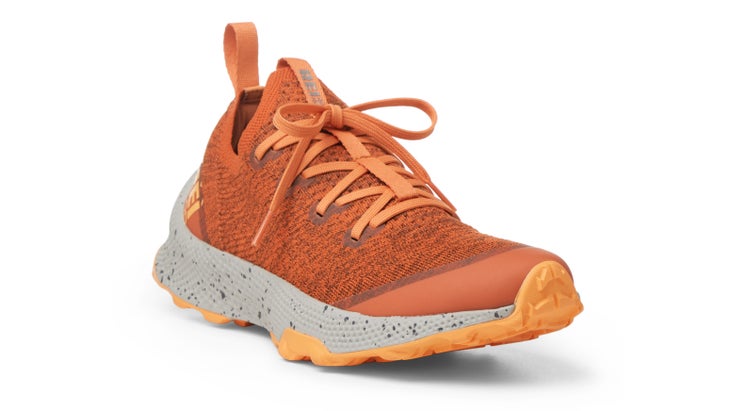 While I found the shoes' eco creds impressive, I was anxious to see how it performed on the trail. I took the shoes out for a spin in foresty rocky trails outside Philadelphia and hard-packed trails in my hometown of Santa Barbara, CA—at paces ranging from nine- down to six-minute miles.
What stood out most to me about the Swiftland MT was its midsole. It's not so soft that it's mushy, but also not firm; it's not super bouncy, but it still responds when you apply pressure on push-off. It's this perfect medium, I think, that will appeal to a wide range of runners who don't run ultra-long distances or at a super-speedy pace. I found its sweet spot to be easy training runs up to six miles. For anything longer, I'd personally prefer a softer ride.
The full-length rock plate underfoot combined with the durable midsole protects against poke-through from sharp stones. The outsole, a proprietary 20% recycled rubber blend called TerraGrip Run, features longer rectangular lugs that I found delivered a smooth ride and adequate traction on paved paths, dirt roads, and groomed trails. Once the footing got a little loose, however, I wanted more bite.
Context is everything when it comes to trail shoes: They are much more terrain-specific than road shoes. What runs well on smooth, well-groomed trails may be disastrous on twisting technical trails. Case in point, the Swiftland MT is undoubtedly not a shoe for the latter. In addition to the lack of traction on technical terrain, I found the knit upper—while extremely welcoming to slip on—not great at lateral or rotational footholds.
During a fast descent down tightly woven switchbacks, I felt like I had lost control of the shoe, as my foot kept sliding around with every twist and turn. Once the trail flattened out and the terrain eased, however, what felt sloppy and dangerous was now comfortable, secure, and pleasant.
Grimes acknowledged that Swiftland MT was not designed for your hard-charging, technical-terrain-tactician trail runner. "This trail shoe is likely to be some people's first trail shoe ever," he says. "You're not going to go peak bagging in these." After my testing, I'd say Grimes and his team hit the nail on the head with what they wanted from the shoe. The REI Swiftland MT, if kept within mellow terrain boundaries, is a comfortable and competent, beginner-friendly trail shoe and an impressive debut for REI.
Grimes also told me, "We wanted to build this foundational trail shoe with technologies that you're going to see in our future products." I'm excited to find out what comes next: I'd love to see a high-performance REI trail shoe.
Price: $130
Weight: 10 oz (men); 9.3 oz (women)
Stack Height: 27mm/19mm (midsole only)
Drop: 8mm drop
Lead Photo: 101 Degrees West