Gear Guy
What Ultrarunning Gear Can I Buy for Less than $25?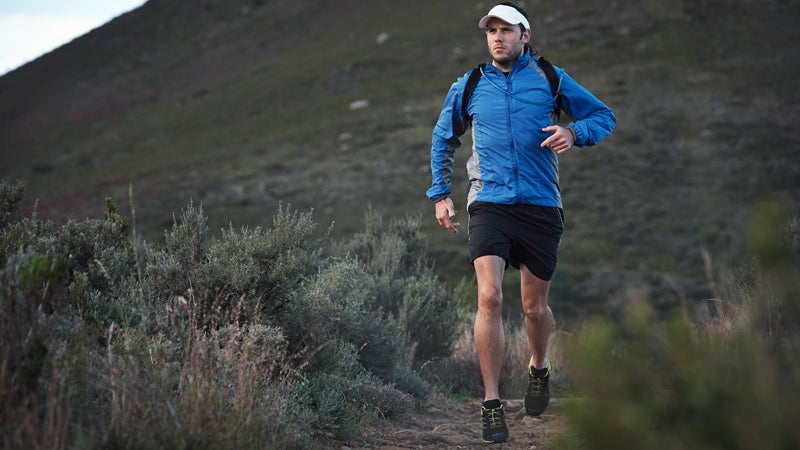 Heading out the door? Read this article on the new Outside+ app available now on iOS devices for members! Download the app.
Running is so simple, but it gets expensive quickly. Ultrarunning especially can send gear geeks like myself into a buying frenzy. (I bought enough gear last year for the 50-mile North Face Endurance Challenge that I could have picked up a new pair of skis.)
While all you really need are legs to honor running's roots, it doesn't hurt to have a few other items with you on race day. I interviewed seven elite ultrarunners to find out their essential gear lists. The caveat? None of their picks could cost more than $25.  
Safety Pin (Patagonia Trail Running Ambassador Luke Nelson)
This is one of the cheapest—and most essential—items you need to keep from getting disqualified on race day. You don't want to lose your bib number before the finish line because you didn't bring enough safety pins. 
It isn't uncommon for race officials to supply shoddy pins, says Luke Nelson. "At my last race, they gave me these little safety pins that I couldn't get through the bib without bending them," he says. "Thankfully I had my own."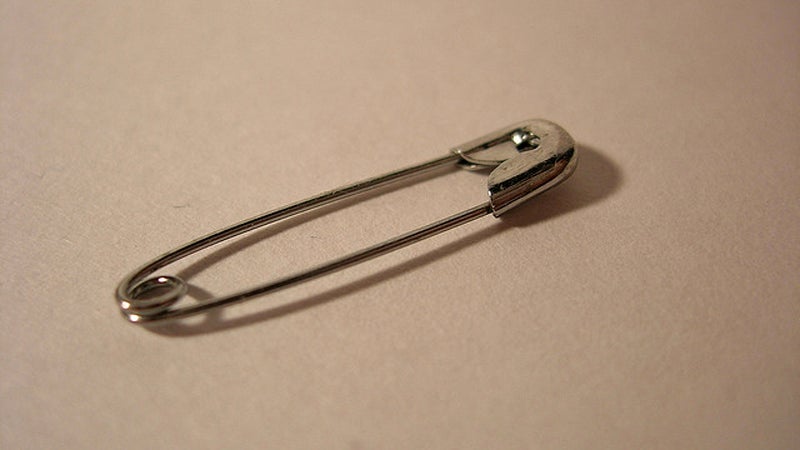 Coffee (Outside Assistant Editor Meaghen Brown)
Meaghen Brown managed to find time in her insane work schedule last year to train for the Big Horn 100-mile race. She placed third—her fifth top five finish since she started ultrarunning in 2012.  
One of the secrets to Brown's success? Good, strong coffee, preferably from the Black Coffee Roasting Company. "I'll have a cup in the morning—black and French-pressed or prepped with a pour over," Brown wrote in an email. The extra coffee goes into a large thermos, which she gives to her crew to refuel her at the 50-mile mark. 
Brown has experimented with other caffeine options, but still prefers a properly brewed cup of joe. "I once got desperate during a 50-mile race and packed some chocolate-covered coffee beans in the Gu pouch of my water bottle," Brown says. "They melted all over the place."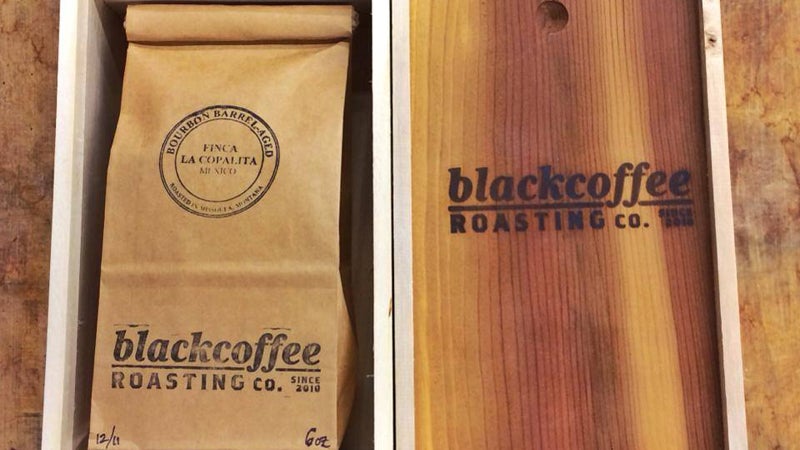 Hat (North Face Endurance Athlete Mike Foote)
"I'm kind of a ginger," Montana-based Mike Foote wrote in an email. "If I'm not careful I'll get burned out in the sun all day." Foote—who finished third at the 2013 Ultra-Trail Du Mont-Blanc—used to run in trucker hats, but now prefers The North Face Better than Naked Hat because it's lightweight, it wicks moisture well, and it keeps sweat out of his eyes. "Last spring, I went down to run the Zane Grey 50-Miler in Arizona," Foote wrote in an email. "After six months of running in cold, dark, cloudy Montana, I literally forgot about the sun and didn't wear a hat or sunscreen for the race." The 30-year-old was so fried by mile 30, he had to borrow the race organizer's visor to finish.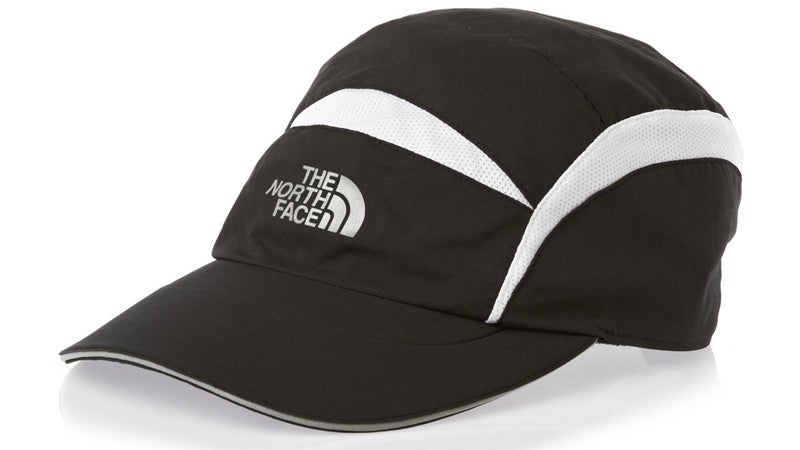 Coca-Cola (Record-Breaking Ultrarunner Jenn Shelton)
The ultrarunning legend, who coached me for my first 50-miler, advised me to use the heavily-processed soft drink as a tonic when I felt like I was going to keel over. 
"Coke literally brought my friend's dog back from the dead," Shelton told me in a pre-race pep talk. She reiterated the soda's importance when I asked her about tips for this post. "Coca-Cola classic. That's the secret ticket. Not Pepsi. Not Sam's brand. Not RC cola. Not Mountain Dew. Not Gatorade. Not Perpetuem. And especially not that bullshit water. Coca-Cola classic," she wrote in an email.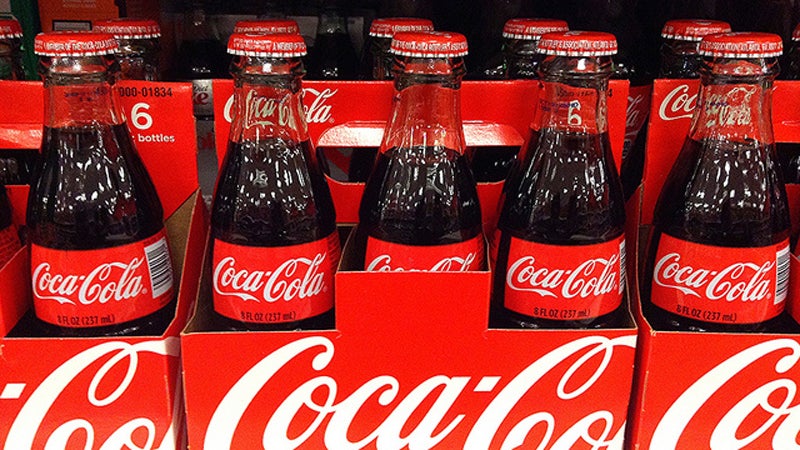 Ruby's Lube Anti-Chafe Balm (Patagonia Trail Running Ambassador Jeff Browning)
After running more than a dozen 100-mile races, Jeff Browning's wife told him that he shouldn't put over-the-counter anti-chafe cream on his skin anymore. The products' chemicals—many of which Browning couldn't identify—can go straight to your bloodstream.
The 42-year-old used Ruby's Lube ($12.95) for the first time last June when he ran the San Diego 100—where temperatures were hotter than 100 degrees for most of the day. "Being out there for 17 hours can terrorize your skin," Browning said. After winning the blazing hot race, Browning enjoyed the best post-race experience of his career thanks to zero chafing.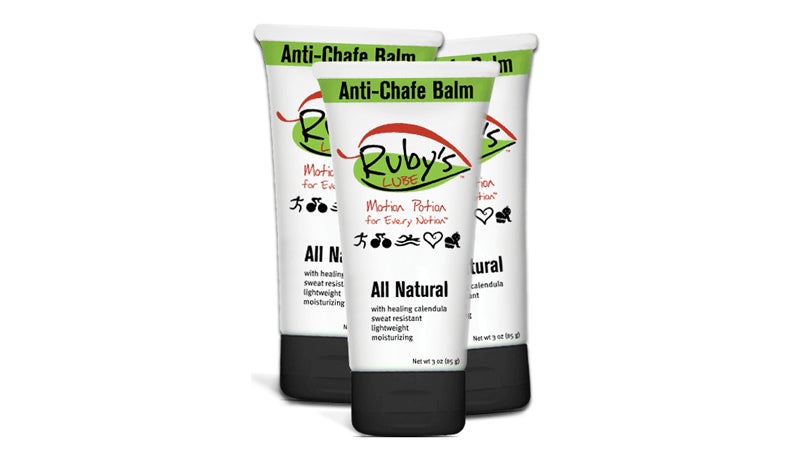 Gel Flasks (Patagonia Ultra Team Member Rod Bien)
Oregon-based Rod Bien, who has more than 62 ultras under his belt, switched from gel packets to Gel Flasks ($2.39). "I can put four gels in, which I then mix with water to make the gels less, well, gel-like," the 41-year-old runner wrote in an email. This cuts down on trash and doesn't force Bien to commit to eating an entire gel at one time. "I like that you can just nip at it if your stomach is a bit queasy," Bien said. Now he buys gels in bulk, which is less expensive and less wasteful.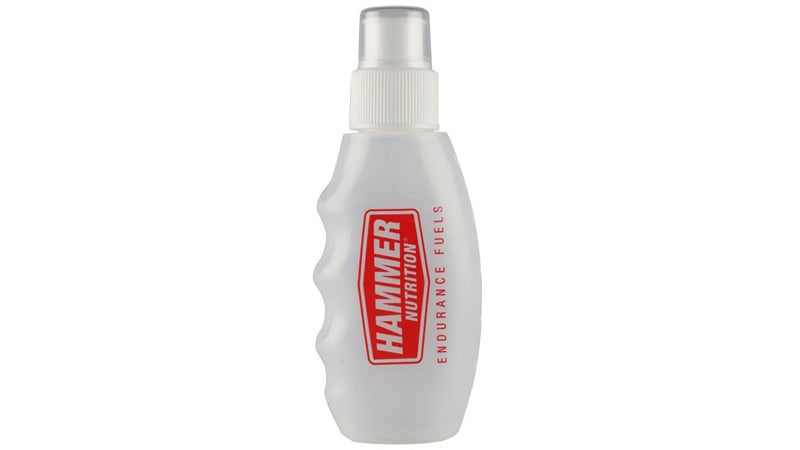 Nathan Phantom Pak (North Face Runner Rob Krar)
Ultrarunner Rob Krar appreciates the Phantom's minimal design because he likes to keep things simple on race day. "It's the perfect size for a few gels, ginger chews, and a Justin's Nut Butter Chocolate Hazlenut packet," The North Face Endurance Challenge Championship winner wrote in an email. (He counts the Justin's packet as another key product to bring along.)