Do Women Need Gender-Specific Running Shoes?
Hint: It's not a yes or no answer—it's about having options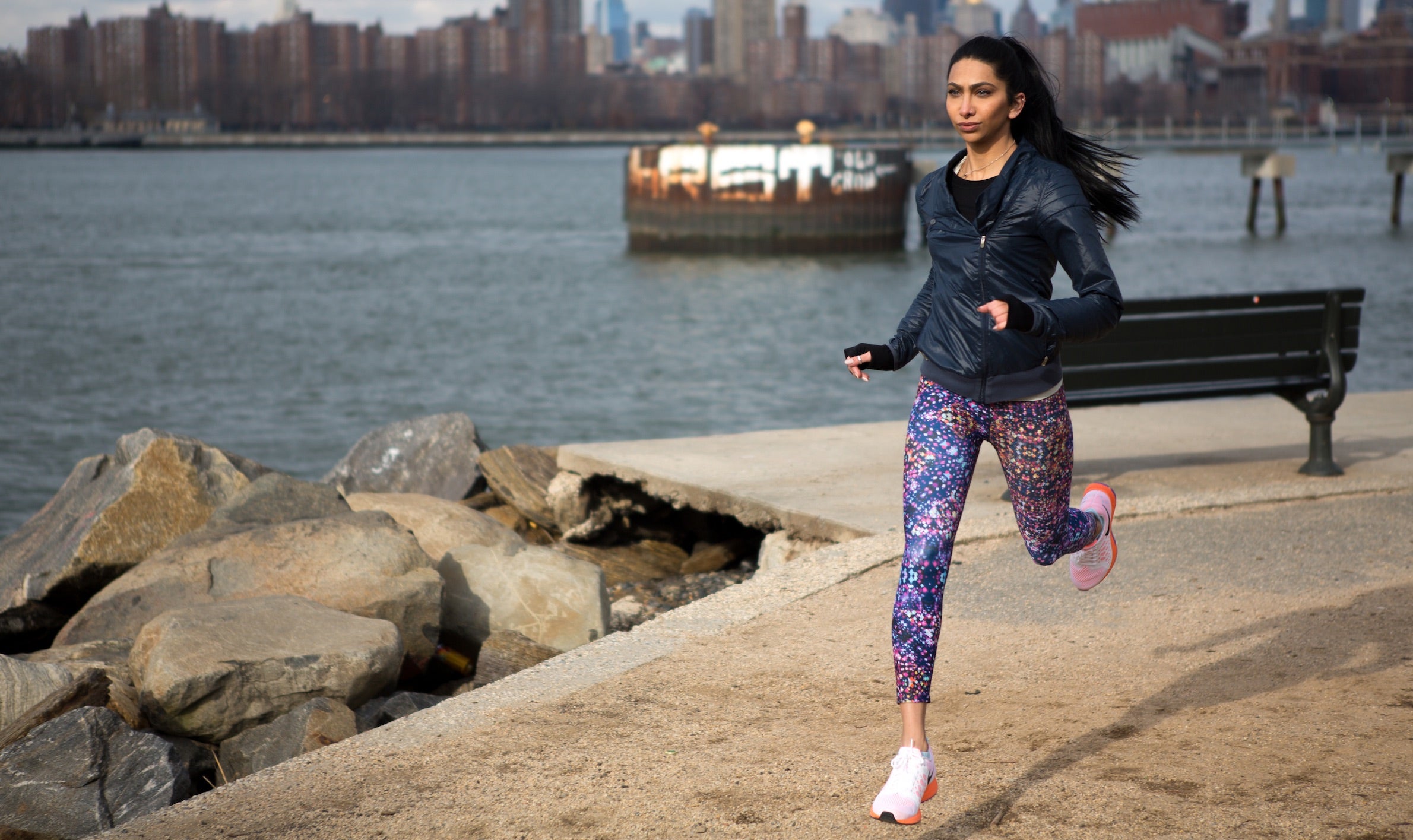 Muslim Girl/Getty
Heading out the door? Read this article on the new Outside+ app available now on iOS devices for members! Download the app.
I've been wearing running shoes for 30-plus years, and still, when I lace up a new pair that fits me just right, it makes me want to take them for a spin right then and there—but finding perfectly fitting running shoes can be a challenge, even for someone like me who has access to innumerable pairs as a running shoe reviewer.
Because I test shoes, people always ask me, "What's the best running shoe?" And while my male counterpart, Cory Smith, and I vet, test, and write up all the best shoes on the market each season for the Outside Gear Guides and other roundups throughout the year, I always respond with some version of: "There are a lot of great ones out there, but what's most important is that those great shoes fit your specific feet."
Much of the running experience depends on comfort, and so much about comfort depends on how well a running shoe fits the individual person's foot. Yes, other factors differentiate running shoes from each other—midsole compounds, traction, upper materials, lacing systems—and all of them matter in creating a comfortable and effective ride for individual runners and their technique and preferences. But none of it matters if the shoe rubs, bites, or binds your feet uncomfortably. Fit should never be overlooked, and it is linked to the shape of your foot, which is tied to your gender.
So how big a role does gender play in finding your ideal running shoe? Most brands offer men's and women's sizes and colorways in each of their shoe models, with both size ranges based on the same last, or, the shape/mold around which the interior of the shoe is built. Some shoes come in men's sizes only (usually shoes from smaller brands and "niche" models, like weatherized mountain running shoes). Women buy those shoes, but the fit isn't always right. Many of them have a higher-cut heel cup than women's models, which can put pressure on a woman's Achilles. And most often, a men's shoe fits wider than a women's.
A handful of brands (Altra, Asics, Hoka, New Balance, Saucony) offer some of their shoe models in widths for both men and women, which offer a broader range of choices. But a select few brands (Altra, Adidas, Hoka, Under Armour) offer all or some of their models in truly gender-specific fits—shoes molded off of gender-specific feet to create gender-specific lasts. And a few brands have come to market with models meant just for women: Lululemon's Blissfeel and Blissfeel Trail, Hilma's road-to-trail shoe, UnderArmour's Flow Synchronicity road shoe, and Puma's Run XX Nitro road shoe are some examples.
Check out our picks for the best road-running shoes of 2023. 
Brian Beckstead, co-founder of shoe company Altra—a brand that's offered men's and women's-specific fits in all of their models since the brand launched in 2011—explains how the differences between men's and women's-specific lasts are found around three main places in the foot. One: Women's lasts are generally narrower in the heel than men's or gender-neutral lasts, because women tend to have narrower heels. Two: Women's lasts generally have more support around the midfoot, or arch, because ladies generally have higher arches than men. And three: Because men and women tend to have different "Q-angles"—the angle drawn between the hip, the patella, and the upper shin, which differs genetically for the purpose of child-bearing, according to the National Library of Medicine—most women's lasts are built up slightly around the interior of the heel or calcaneus bone, with more room on the lateral side of that bone.
But gendered fits aren't always black and white. "I know women who like to buy the men's fit [of Altras] and I know men who like to buy the women's shoes just because they have a really narrow heel," says Beckstead. "It's a matter of having options. It's just a matter of having more variations for a dialed-in fit."
Regardless of brand preferences and gender designations, some women have wide feet and flat or fallen arches, and some men have narrow feet and high arches. Not all women have more pronounced Q-angles than men. (Personally, I have narrow feet with fallen arches, and appreciate a little space in the toe box, but a secure midfoot wrap.)
And what if you don't identify as either male or female? That's a question the running shoe development team at Salomon has been asking lately, as they've relaunched a handful of their trail running shoe models as "unisex," with what aims to be inclusive color palettes (though the fit is based off a men's last).
It's a trend we may see continuing throughout the footwear space.
What really matters, regardless of your gender or how you identify, is that you find a running shoe that fits your particular foot. Ill-fitting shoes can create blisters and discomfort, which can make you alter your gait and lead to injury. Great fitting shoes, on the other hand, can excite you to head out for a run and make that experience as enjoyable as possible.
So head to a local running shop with good reviews where you can get to know your feet with some professional help and assess the options available to you. The perfect shoe for you is out there.
Lead Photo: Muslim Girl/Getty