2021 Winter Buyer's Guide
The Best Goggles of 2021
Fast tint shifts, seamless lens changes, and better antifog technology mean you can focus on your line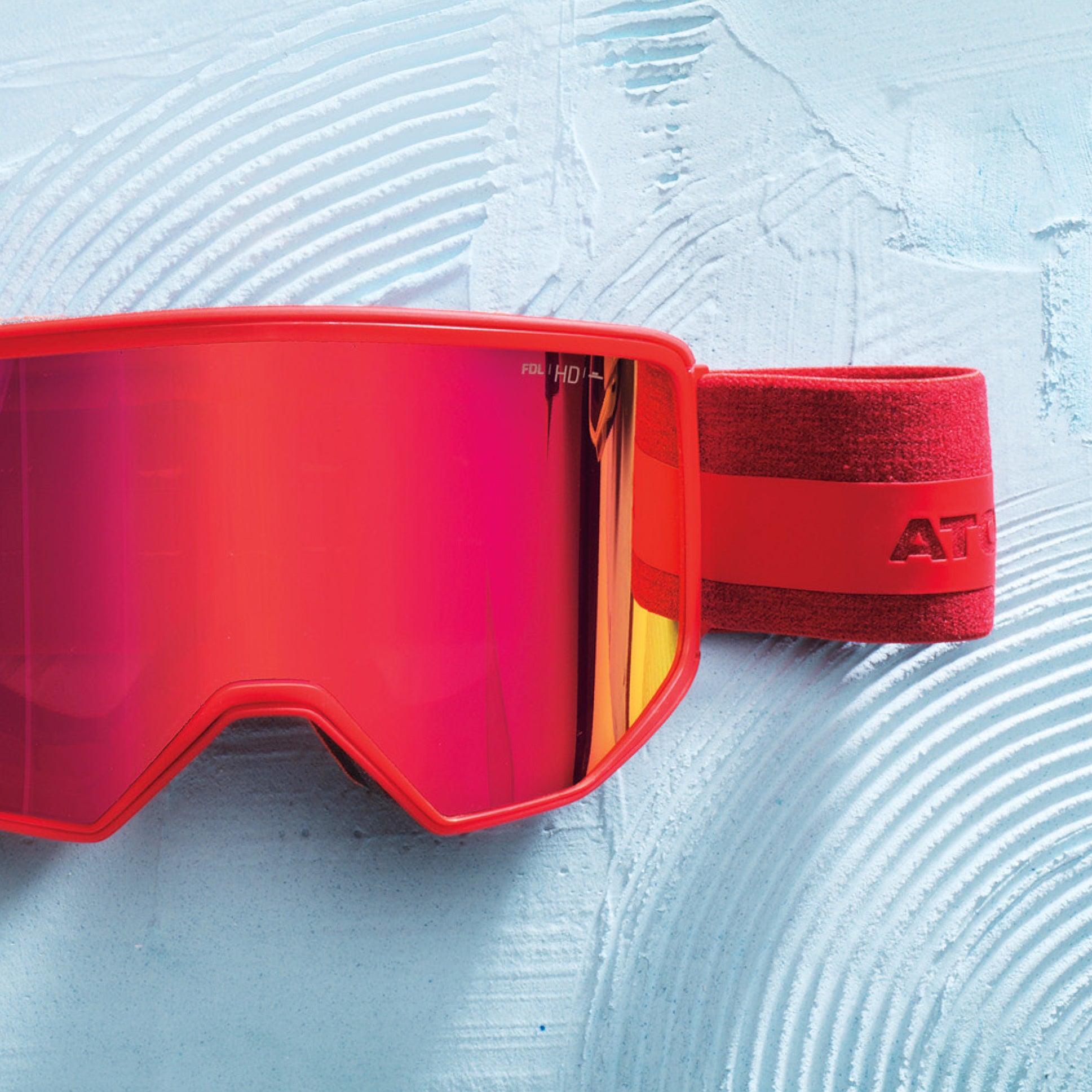 Heading out the door? Read this article on the new Outside+ app available now on iOS devices for members! Download the app.
Atomic Four Q HD ($250)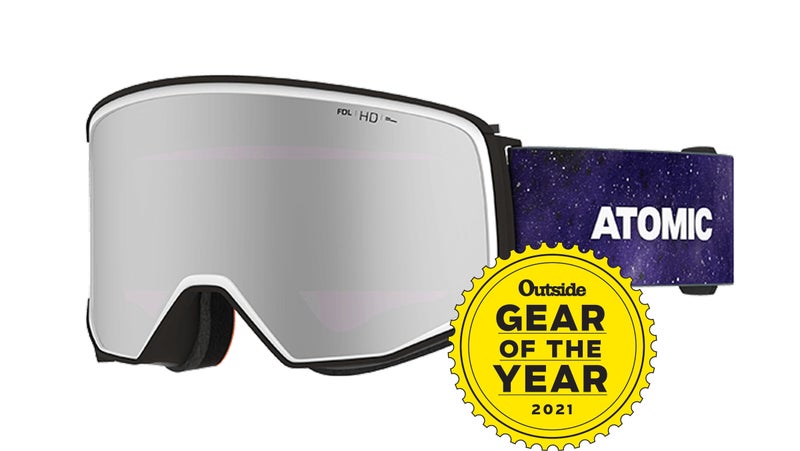 The first thing we do when testing goggles is check the optics in full sun. It's not necessarily clarity we're evaluating, since most high-end double-lens goggles are sharp these days. We're looking for refractions—the mirroring effect that occurs when light passes through the outer lens, bounces off the inner lens, and then gets mirrored a second time back to your eye, resulting in strain and fatigue. Three years ago, Atomic introduced a fused double lens—the two layers bonded together instead of separated by air. The result: the sharpest optics we'd ever experienced, with zero refractions. We gave Atomic the 2019 Gear of the Year Award for introducing this technology to the U.S. Now we're awarding the brand again for the Four Q HD, which offers the same laserlike optical clarity in a new oversize cylindrical lens that delivers more peripheral vision by better wrapping the face. When storm clouds gather, you can quickly release the bright-light lens and swap it for a storm-specific one (included) via an ingenious system that involves simultaneously squeezing two subtle buttons on each temple. It's the most intuitive and anatomically natural method we've seen. Both lenses are also kitted out with state-of-the-art light filtering to boost contrast when the skies go graybird. With goggles, optics trump everything—and the Four Q HD trumps all.
---
Bollé Nevada Neo ($280)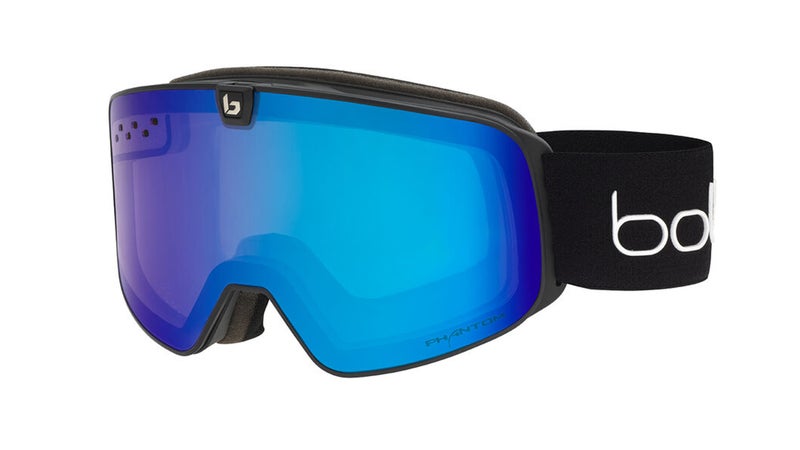 Best for Bright Western Sun
Elevation messes with double-lens goggles. We've seen some break apart, and far more get distorted. Bollé addresses this by sandwiching a layer of foam between laser-cut slots along the edges of its lenses, which relieves pressure. The Nevada Neo's photochromic filter also gets to 70 percent of its darkest level within 20 seconds of exposure to full sun. It's just dim enough to avoid glare while still making bumps visible at high speeds. An included low-light storm lens is perfect for daily use up north in January. 
---
Spy+ Marauder ($180)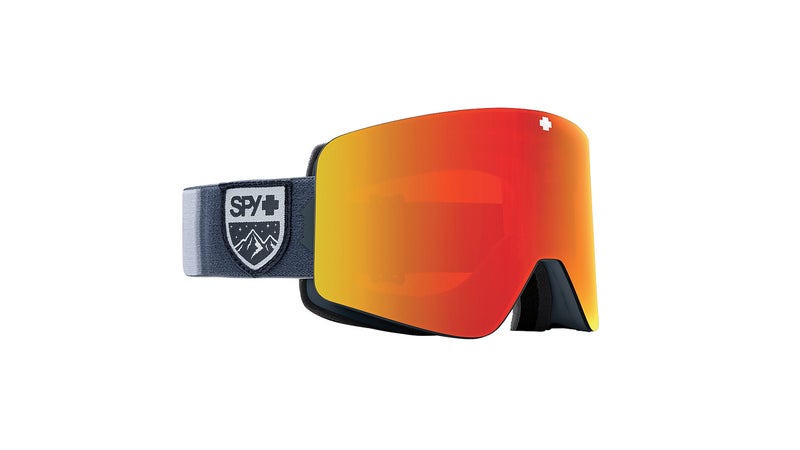 Best for All-Mountain Snowboarding
It's styled for a young demographic, but the new Marauder is as featured as any nice goggles. The slightly oversize cylindrical lenses (one for bright conditions, one for storm days, both mirrored) compete with the Atomic for massive field of view, and the magnetic change system seals well, thanks to sliding locks on each side. The frame is also incredibly stiff, so no gaps. Extensive venting up top dumps so much air that we couldn't get the lens to fog. And tuned light filtering, now common among top-end brands, increases the contrast in flat light. Small cutaways in the inside temples work with eyeglasses. 
---
Smith Squad Mag ($220)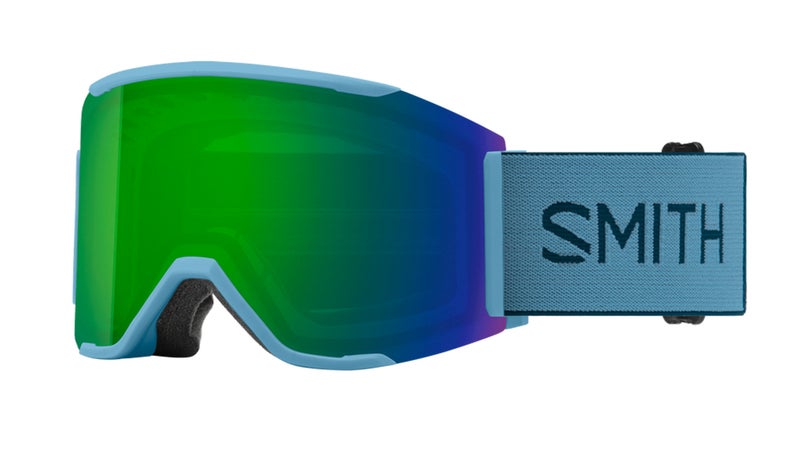 Best for Storms
Smith's Mag system, which uses six magnets to pull the lens into the frame and two intuitive levers to lock it in place, was the first such method that really worked. Now, Smith is applying it to a cylindrical lens that offers more peripheral vision. We changed the Squad Mag from a dark lens to a bright storm one on the chair in a driving snow without taking it off. The included ­low-light lens is specifically tuned to jack contrast in blizzard conditions, and the ­ultra-wicking ­three-layer foam was made for falling snow. 
---
POC Cornea Solar Switch ($450)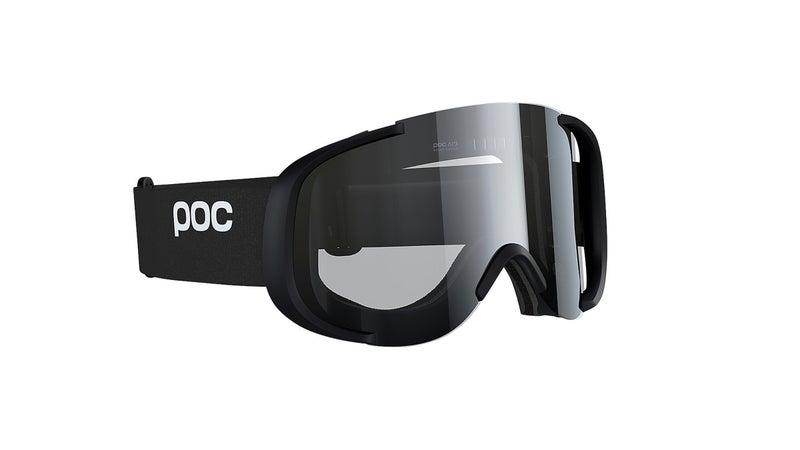 Best for Tree Skiing
Photochromic goggle lenses have been around forever, but they usually work passively and slowly. Some brands have turned to manual buttons that trigger an instantaneous electric tint shift, but they're hard to operate safely on the move. POC has a better idea. The new Cornea Solar Switch features a layer of tint-changing liquid crystals in the lens. A small solar panel at the top activates an instant automatic electrical change: the lens shifts to a dark gray in full sun and to a lighter gray in the trees. On one run, we triggered this transition about ten times, swooping from sun to shade, marveling at the improved visual acuity.