The Case for Skiing with This New Jacket-Air Bag Hybrid
We tested the SubQ Designs Jackson air bag jacket in Jackson Hole and found it ideal for skiing lift-accessed backcountry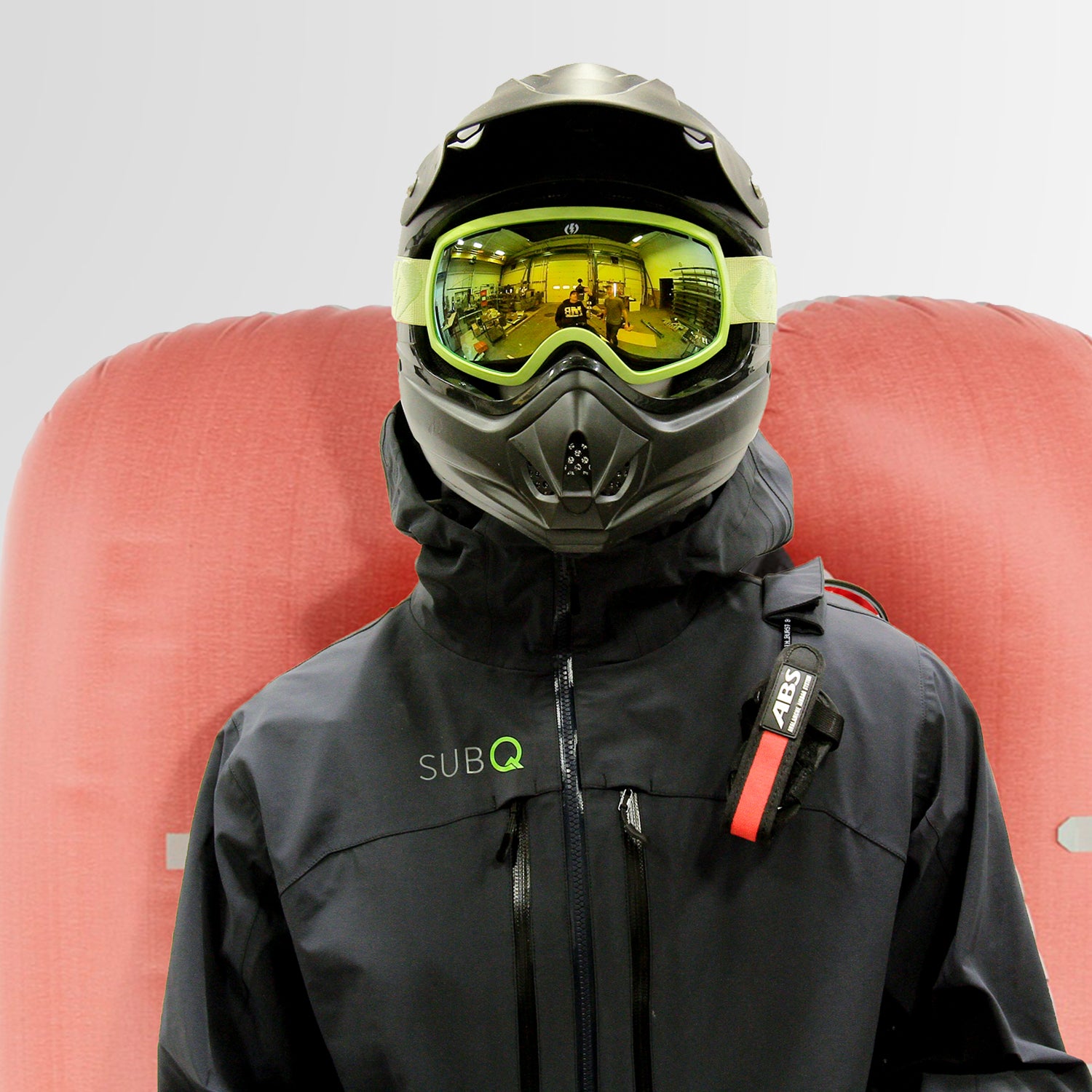 Das Horn(Photo)
Heading out the door? Read this article on the new Outside+ app available now on iOS devices for members! Download the app.
Avalanche air bag packs are fast becoming an essential part of the backcountry ski kit—as important as a beacon, shovel, and probe. But here's the rub: most are heavy and cumbersome, and if you're accessing the backcountry through a resort, they're awkward on chairlifts. Startup company SubQ Designs wanted to mitigate those issues by integrating an air bag system directly into a shell. The result is a slim package that's right at home on a chairlift and makes for more balanced riding, thanks to a lower swing weight.
SubQ founder Corbin Redli, who also works as an emergency room physician, designed the system with resorts in mind like Whistler, Alta, Silverton, and Jackson Hole (for which the jacket is named). These places have steep, snowy backcountry just outside their boundaries that makes for great but risky riding. He figured that building a lighter, thinner system would motivate more people to use the safety devices. "SubQ refers to subcutaneous, meaning below the skin," Redli says. "We wanted to get the system as close to the body as possible, so we put it under the jacket."
First Impressions: The SubQ Designs Jackson
Inside the shell is a mesh chest harness that supports the ABS air bag system. You can remove the air bag and wear the jacket as a stand-alone shell, or you can wear the harness system without the shell in, say, very warm conditions. The built-in air bag pack is small—there's room for a shovel and probe, but that's it—while the mesh vest has a sleeve for a hydration bladder (situated next to the body, so liquids won't freeze) and a pocket for your transceiver (wearing one in a harness under the vest is uncomfortable). The jacket's pockets are large enough to stow climbing skins. The Jackson isn't meant for going too far into the backcountry, so storage wasn't a priority, says Redli. If users want more, ABS's Vario line of packs, from eight to 45 liters, will zip onto the harness.
ABS systems use compressed nitrogen to inflate twin air bags—one on each side of the back, like a pair of wings—which has the advantage of redundancy in case one is torn in the slide and deflates. The disadvantage: when full, these canisters can't fly on airplanes. If you're traveling with the system, you'll need to buy a new canister (about $40) at your destination or find a place to fill your empty one. For helicopter skiing, a quick-access zipper allows you to unscrew the canister if you want to wear your jacket inside the helicopter. FAA regulations don't allow charged air bags inside a heli. 
Unlike most backpack systems, there's no need for a crotch strap (which people frequently forget to use anyhow) because the jacket and harness keep the bag from drifting up around your neck.
I tested the SubQ for several days at Jackson Hole. It took some getting used to—the pack felt long against my back—but in the end, I found that I preferred it to the bulkier ABS pack I typically use. The system is noticeably light—nine pounds, including the jacket—which I appreciated. There are straps for attaching skis and snowboards for bootpacking. Again, the system's slim profile was a huge advantage, keeping my skis closer to my body while I lumbered up a bootpack.
My biggest concern with the SubQ Jackson is with its performance as a garment. The jacket is nice—well cut and full-featured, with lots of pockets, a waterproof-breathable membrane, a helmet-compatible hood, and fleecy chin guards. However, it's too warm to hike in, even with the large pit zips splayed open. The intended solution is to shed the jacket's sleeves and fold the jacket away while still wearing the harness. But to do this, you have to take whole thing off, which is significantly more cumbersome than removing a backpack and leaves you stranded if you crest a ridge and are suddenly assaulted by an icy wind (as happened to me.)
Bottom line: If you access the backcountry mainly via lifts and 'cats, the Jackson is worth a look—it rides better than a pack and holds just the essentials. Right now, it's being offered at $1,099, almost $300 cheaper than The North Face's ABS vest model.
Lead Photo: Das Horn
Trending on Outside Online