My Go-to Gear for Morning Walks in Bozeman, Montana
These items make it easy to get out before work for some much-needed, quiet contemplation.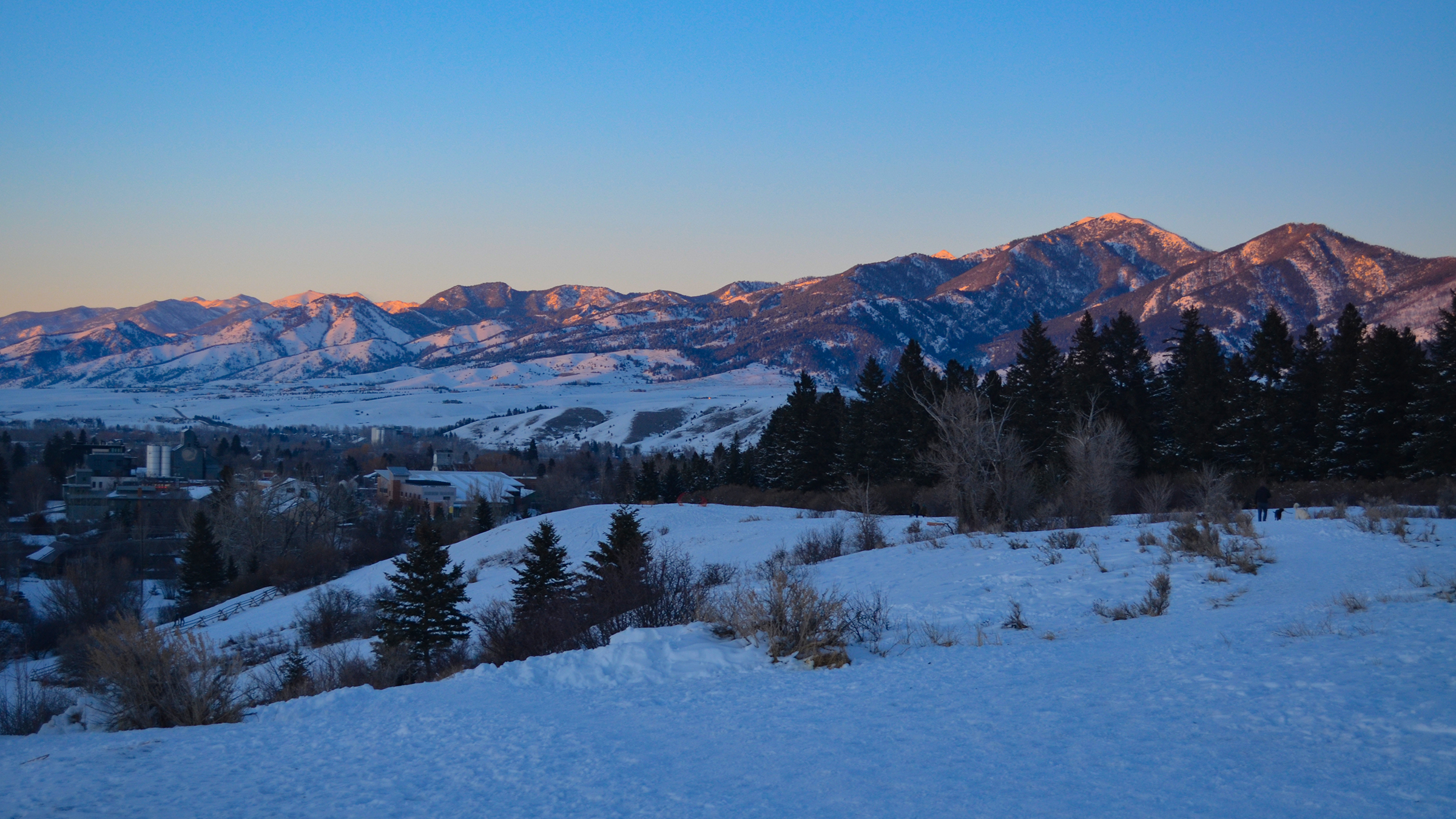 Heading out the door? Read this article on the new Outside+ app available now on iOS devices for members! Download the app.
Over the summer, I got into the habit of going on long morning walks before work. I found that it increased my productivity throughout the day, and it was nice to have a quiet moment to myself first thing. Instead of scrolling on my phone, I would watch the sun rise slowly above the Bridger Mountains from the top of Peets Hill.
It was easy to keep in the habit during the summer and into the fall, but as the temperatures dropped, I became a lot less motivated to crawl out of my covers. At 7 a.m. on a typical morning, my phone will show anywhere from -8 to 10 degrees Fahrenheit with wind chill. To stay in my routine and avoid the mindless doom scroll, I needed the right gear. Here are the pieces that keep me outside during sub-zero Bozeman mornings.
Mountain Hardwear Women's Nevadan Down Parka
$325
I have tested more puffy jackets than any one person should, but, as the weather cooled this fall I was still struggling to find one that fit just right for my walks. Knee-length jackets are usually warm enough, but I don't like how they restrict my legs when I walk. Cropped jackets are trendy, but they don't keep the top half of my thighs warm. Enter the Nevadan Down Parka. The hem fits perfectly at my mid-thigh, and the 650-fill down keeps me insanely cozy. The adjustable hood is ideal for really cold mornings, and the pockets are lined with a soft fleece (although I wish they used the same fleece to line the collar). Bonus: there's a pocket on the side meant to hold your beer for après sessions, but I find that it holds my 12-ounce Hydro Flask coffee tumbler nicely when I don't want to carry it anymore.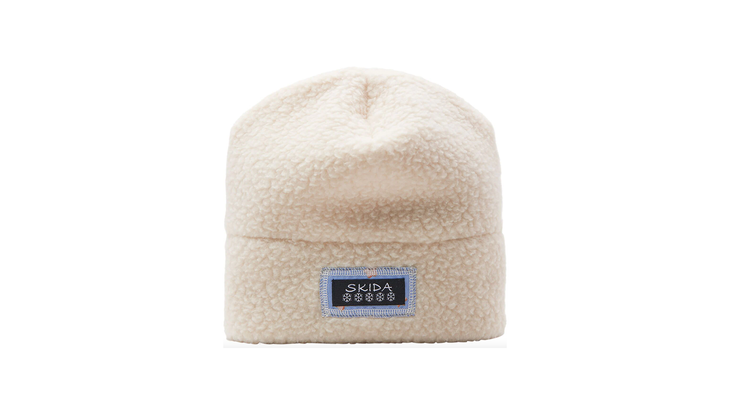 Skida High Pile Hat
$38
I've been testing this beanie since last spring and have always loved how it looked, but it was always a tad too warm for the spring and summer. In the winter though, it's been perfect. The High Pile is made in Vermont with recycled Polartec fleece, and the fit is definitely on the high-volume side. But I love how the thickness keeps my ears warm, and the tall style is in these days. 
Title Nine Crash 2.0 Polartec Tights
$99
The one problem with my jacket not being knee-length was that the lower half of my legs were always a little chilly. None of my leggings were warm enough, but layering them on top of each other was way too bulky and sweaty. So when I found a pitch for the insulated Crash 2.0 Polartec tights in my inbox, I had to try them—and I was not disappointed. Made with recycled polyester, spandex, and Polartec fleece, they're insanely cozy on the inside and keep me warm for my whole walk. Plus, because they're so soft, they're super easy to slip on.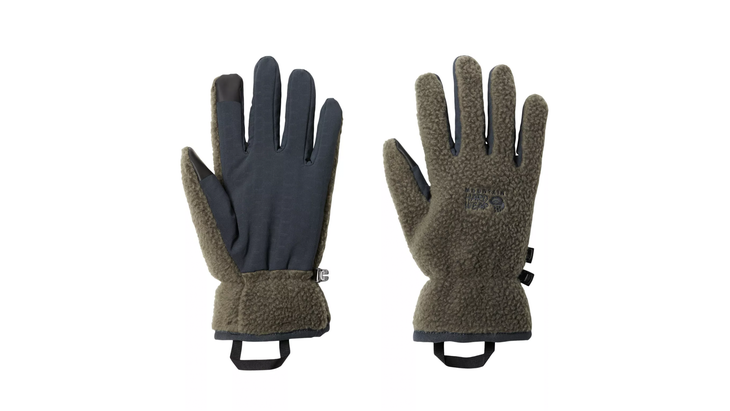 Mountain Hardwear Unisex HiCamp Sherpa Glove
$35
Gloves with touchscreen-compatible fingers are imperative to me so I can change the song on my phone, but I've had trouble finding some that were warm enough. The HiCamp Sherpa Glove solved that problem with soft sherpa fleece covering the entire back of the hand, and hard-faced fleece on the palm. The pads on the thumb and finger allows me to tap my phone to scroll to the right tune or take a photo (although I do have to pull the glove back so that my finger is pressing at the very tip for it to work).
Muck Boot Women's Arctic Ice Vibram Arctic Grip All-Terrain Mid Boot
$195
The sidewalks have pretty much been covered in ice and snow since early November, and my six year-old Blundstones weren't going to cut it anymore. I've tried plenty of snow boots before, but I wanted to find a pair that were good for walking, not just shoveling or snowmobiling in waist-high powder. The Arctic Grip All-Terrain Mid Boot has kept me completely slip-free. With a comfort range of -40-40 degrees Fahrenheit, the boot is fully lined with five-millimeter neoprene and fleece, so my feet are always toasty. But it's not just their warmth that stands out. The stretch-fit top-line binding is flexible, so it moves with my leg when I move (most fully waterproof boots I've tested are super rigid at the top, making it uncomfortable to walk). The lightweight, cushioned EVA midsole adds to the comfort of this boot, and the Vibram Arctic Grip traction keeps me upright—even on the notoriously slippery slope to get to the top of Peets.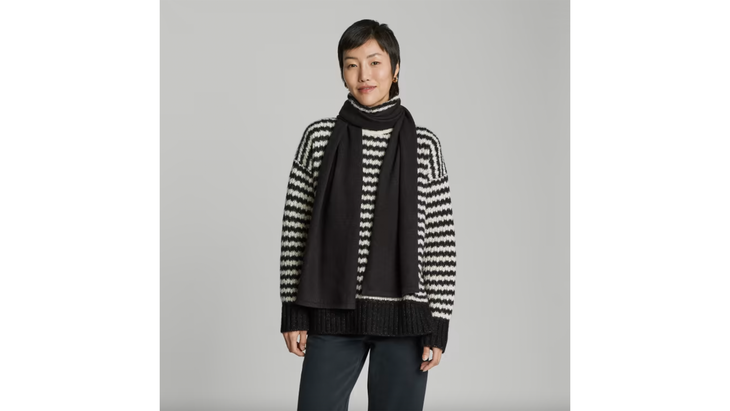 Everlane The Cashmere Scarf
$140
This scarf is made with 96 percent recycled cashmere and 4 percent recycled wool, so it's exceptionally soft. I like to wear my scarfs inside my coat on frigid mornings to up the coziness ante, and this is one of the few that doesn't itch my throat. I wrap it around my neck once, tuck it into my jacket, burry my chin into the folds, and it keeps my face warm throughout the whole walk.
Lead Photo: Brandon Wood