Ski Week 2020
This Company Thinks Algae Will Make Better Skis
Matt Sterbenz believes his company, Wndr Alpine, may have just made the best ski ever. It happens to be built with algae.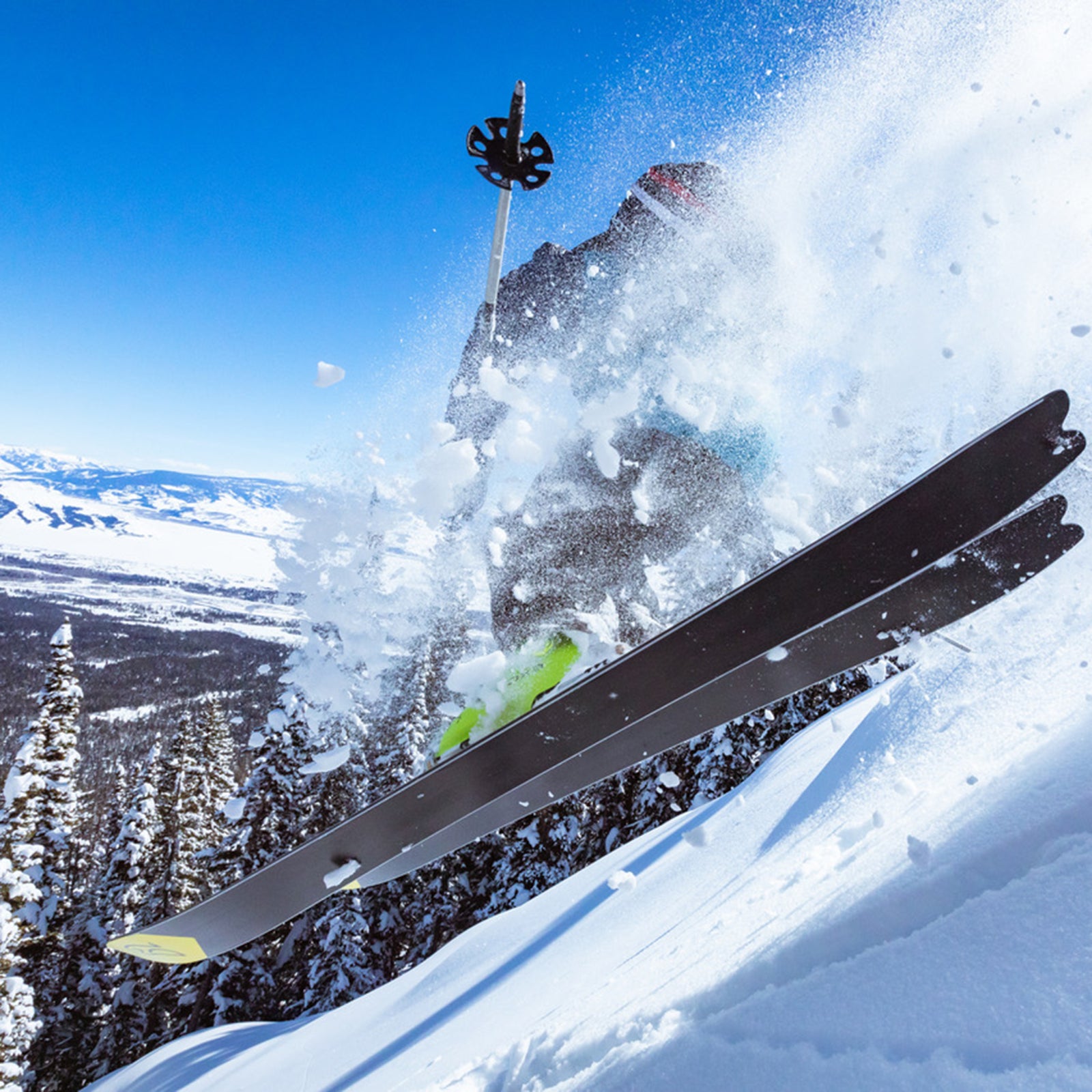 Heading out the door? Read this article on the new Outside+ app available now on iOS devices for members! Download the app.
In 2018, ski maker Matt Sterbenz got a call about algae. Checkerspot, a company developing plant-based composites for the outdoor industry, was in the process of building a surfboard with foam made from the fatty acids in algae microbes and wanted to see if something similar would work in a ski. 
"Send me some material, I'll stick it together and see how it performs," Sterbenz remembers saying. Enticed by the opportunity to tinker with the building blocks of ski performance, Sterbenz went all in. He put the material in the core of a pair of skis, and in early 2019, he became the first person to make turns on planks constructed partially with algae. "Shortly after the new year in 2019, I set out on a path to build a brand around the technology," he says. 
Sterbenz was uniquely qualified for this. In 2002, he founded 4Frnt. The brand was a part of an indie-ski movement that helped redefine the industry with new shapes that allow skiers to go big in steep, technical terrain—powder skis designed for the backcountry, a wider range of rocker profiles—and it paved the way for modern reverse-camber skis.
Now the veteran designer hopes to be at the forefront of a new renaissance. After running his company for 16 years, in 2019, Sterbenz stepped away to start Wndr Alpine, which is devoted to showing customers that incorporating biocomposites (materials made from plant matter) into a ski's core not only boosts sustainability compared to skis made with traditional plastics but also results in a new kind of plank that can outperform the last generation. 
The Intention 110 ski launched in July 2019 using Checkerspot's technology, which grows algae in fermentation tanks in Berkley, California. The algae produce oils that the company's chemists harvest and turn into a polyurethane composite. Currently, only the core of the Intention ski features that algae-based product. Other parts of the ski—like the topsheet and sidewalls—rely on traditional plastics. But Sterbenz says his company is working to phase in more of the biomaterial. 
As far as performance is concerned, however, he claims the relatively small amount already makes a big difference. "With the composite, we wanted to look at ways we can reduce weight without compromising strength," Sterbenz says. "And can we improve the smoothness of the ride?" Sterbenz says the ski has a unique feel: it's powerful through turns and capable of absorbing big hits but still light, playful, and delicate in tight areas. (Aspen and paulownia in the core help the ski stay flexible.) He adds that the Intention 110 is just as stiff as traditional skis but weighs an average of 250 grams less than competitors of the same size—a performance boost he credits to the algae composite. Its niche is in the backcountry, where skiers want a light ski that's easy to hike with on steep terrain but doesn't hold them back once they rip off their skins.
Of course, sustainability is a multilayered process that involves everything from manufacturing to packaging.
Sterbenz sees the move to new materials as skiing's natural progression. And he's not the only person who thinks so.
Across the outdoor industry, a new wave of companies are experimenting with alternative materials. MountainFlow Eco-Wax is making plant-based ski and snowboard waxes that won't leave petroleum and fluorocarbon in the snow. In 2018, PrimaLoft launched Bio, the world's first biodegradable synthetic insulation, designed to reduce microplastic pollution without compromising performance. Beyond Surface Technologies, another Checkerspot affiliate, is creating plant-based waterproofing treatments for synthetic clothing.
Of course, sustainability is a multilayered process that involves everything from manufacturing to packaging. But materials are a "huge part of [a company's impact], both the raw materials that you're using and how those materials are produced," says Jason Kibbey, CEO of the Sustainable Apparel Coalition. "Everyone's looking for new material innovations right now, and biomaterials can be one way to reduce impact."
Nick Sargent, president of Snowsports Industries America, agrees. "I think we should be using some of these smaller companies like Wndr Alpine as a case study of what is possible," he says. "We have to push the envelope in that space and continue to evolve." Winter sports have a direct interest in stopping the planet from heating up. As the ski industry moves into a warmer and more polluted future, Sargent doesn't think there are any options except to get serious about reducing impact. And while big brands can have trouble changing practices that have always worked for them, small companies are nimble enough to implement completely new ideas much faster.
For Sterbenz and Wndr Alpine, this means showing that biocomposites can break performance barriers as we move toward a future that's less reliant on fossil fuels. Maybe a better ski will get people to move toward better practices.
Lead Photo: Courtesy WNDR