Next Year's Most Exciting Ski Gear
A group of Outside editors took advantage of a recent snowstorm to rip around on some of the newest designs for winter 2017-18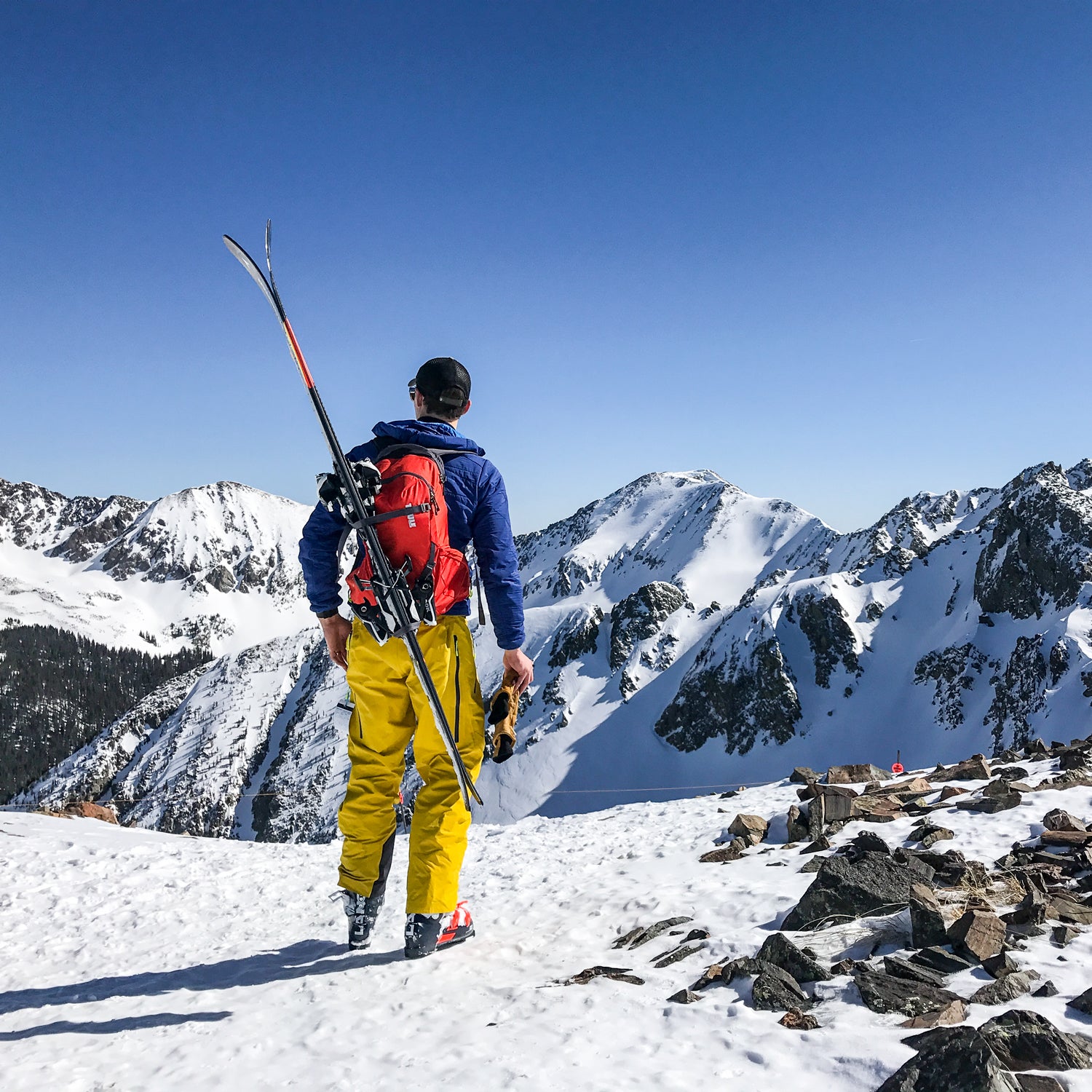 Heading out the door? Read this article on the new Outside+ app available now on iOS devices for members! Download the app.
March in New Mexico is off to a great start as far as skiers and snowboarders are concerned. Taos Ski Valley was recently buried under 24 inches of powder, so a group of our gear editors headed there Thursday to take advantage of the freshies. We hiked 12,481-foot Kachina Peak and skied pow almost all the way back to the base. Here are some initial notes on the products we tested.
---
Skis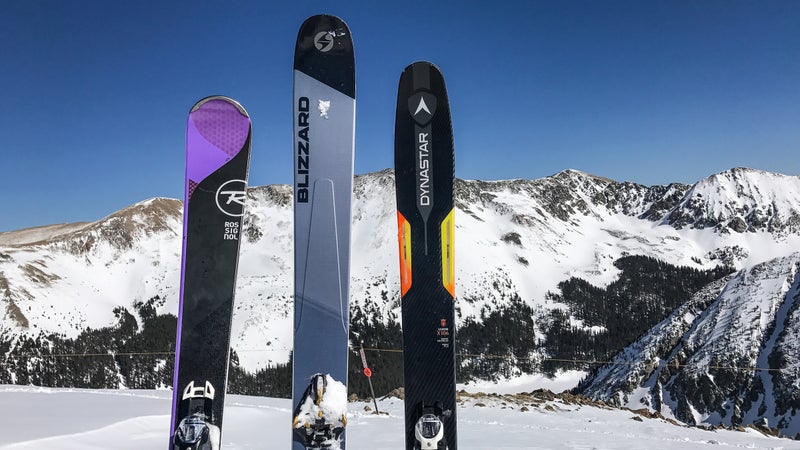 This past summer, we ran into a team of Blizzard athletes testing a fleet of new skis in Portillo, Chile. Blizzard officially launched the new product at SIA in January, and we got our hands on one model, the Rustler 10, a couple weeks ago. Like most Blizzard skis, the Rustlers are designed for people who rip. A mixed-wood core and a sheet of titanal metal keep them damp and reliable and ensure they hold an edge in crud. Carbon in the tip and tail lowers the swing weight, allowing the skis to come around quickly. We mounted our pair with Marker Kingpin bindings—their build makes the Rustlers light enough for the backcountry.
We also tested the Dynastar Legend X-106, which speaks to a similarly hard-charging audience. It, too, has a wood core and titanal layer for a nice weight-to-stability ratio. We found them to be quick to turn, perfect for inspiring confidence on Kachina's steep lines. At 106 millimeters underfoot, the Legends floated through the soft snow while holding their own on icy runouts back to the lift.
The final set of skis we looked at was Rossignol's new women's Temptation 88 HD. The Temptations have been around for a while, but Rossi updated them for next season by adding more carbon to the ski to make them more powerful. Unlike the Rustlers and Legends, which are freeride skis, the Temptations are all-mountain skis with more sidecut, which allowed our tester to really lay them over on hardpack. However, at 88 underfoot, they had just enough girth to float through the soft snow up on the peak.
---
Boots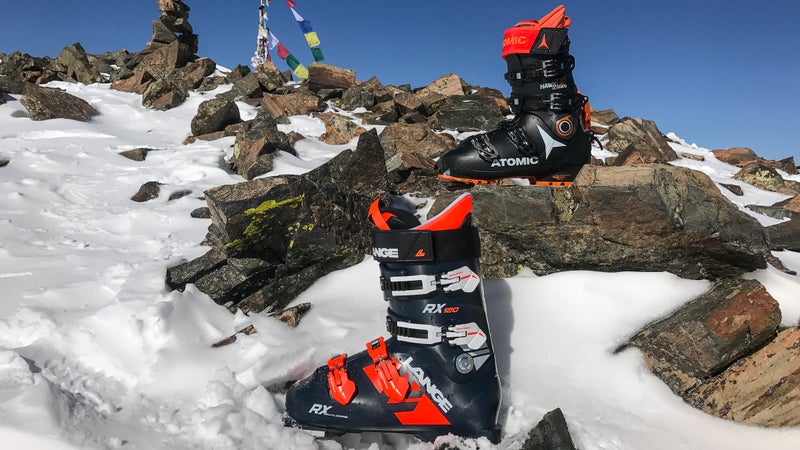 To complete the Rustler-Kingpin setup, we tested the new Atomic Hawx Ultra XTD. These boots come with tech fittings, a generous 54 degrees of movement in the walk position, and weigh a touch over three pounds per boot in a size 26.5. Fully locked down, the Hawx are supposed to be a burly 130 flex. That might be a bit of a stretch, but they were plenty stiff enough to drive the Rustlers through chopped-up pow on the way down from Kachina, and they were noticeably stiffer than most other backcountry boots we've tested. Skiers who love a traditional race boot might balk, but for those who want to ski both inbounds and out next year and only want one boot, we'd highly recommend the Hawx.
For those who want a heavier, more traditional downhill boot, we tested the new Lange RX 120. These boots have Lange's race pedigree but are built on a roomier, 100-millimeter last and are much more of an all-mountain boot. The RX 120 has two major updates for next season: Lange stiffened the plastic in the parts where it counts (like the spine and heel) and softened it where it wraps the foot. The company also changed up the liner to improve fit after scanning 40,000 individual feet. The result: you get a powerful, incredibly comfortable boot right out of the box that was a great match for the Legend 106.
---
Outerwear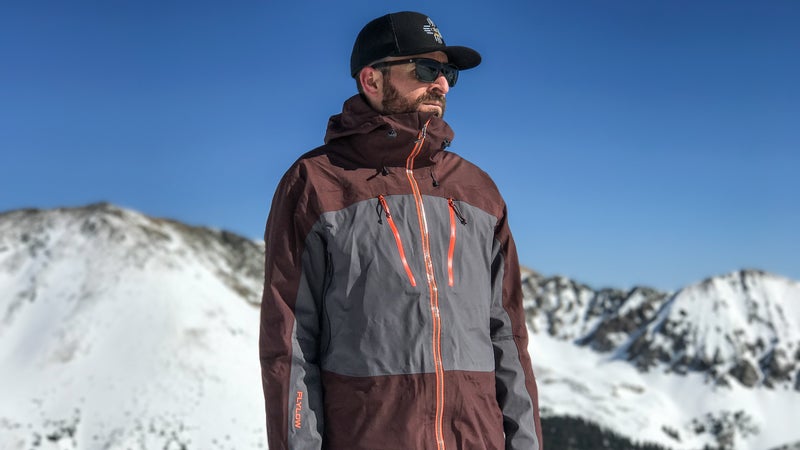 There's a lot of hiking at Taos—up Kachina, out to West Basin—so we tested two pieces of kit that are fully air permeable, which means that their waterproof-breathable membranes are constantly venting heat and vapor to keep us dry. Up top, we wore the Lab Coat from Lake Tahoe–based Flylow. It's made from the new eVent DVexpedition fabric, which is breathable, waterproof, and durable. We scratched the jacket over scree and raked it through tree branches, and it held up great.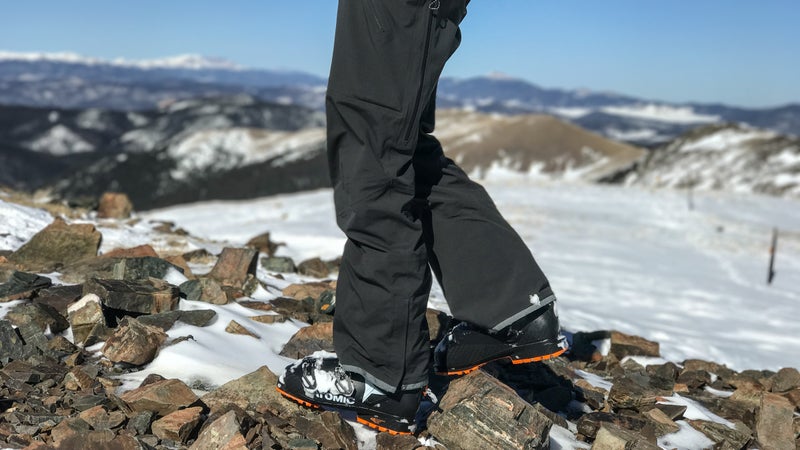 On our legs were the Capitol pants from Strafe, based in Aspen, Colorado. They're made from Polartec's new NeoShell with built-in four-way stretch. Instead of being crinkly and abrasive, the Capitol's fabric felt more like what you'd find in a pair of mountain-bike shorts from Giro or Kitsbow. That stretch helped with mobility on the bootpack and created a more comfortable all-day feel. We were worried the pants would trade durability for comfort, but so far they've held up to rock and ice scrambles.
---
Goggles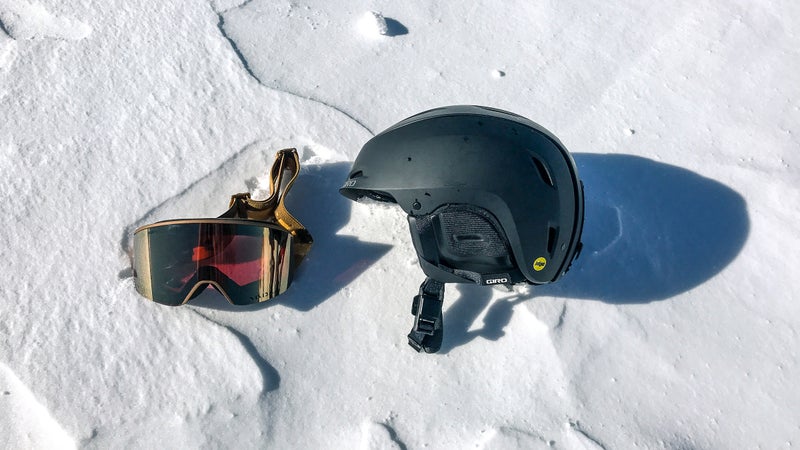 Goggles need to do three things well: keep snow out of your eyes, prevent you from going blind on a bright day, and help you see the terrain as clearly as possible. The new Axis goggles from Giro check all those boxes—and truly excel at the latter. They incorporate new lens technology, developed in partnership with Zeiss, that enhances contrast in bright light, so you're able to see that field of small bumps or impending catwalks.
---
Poles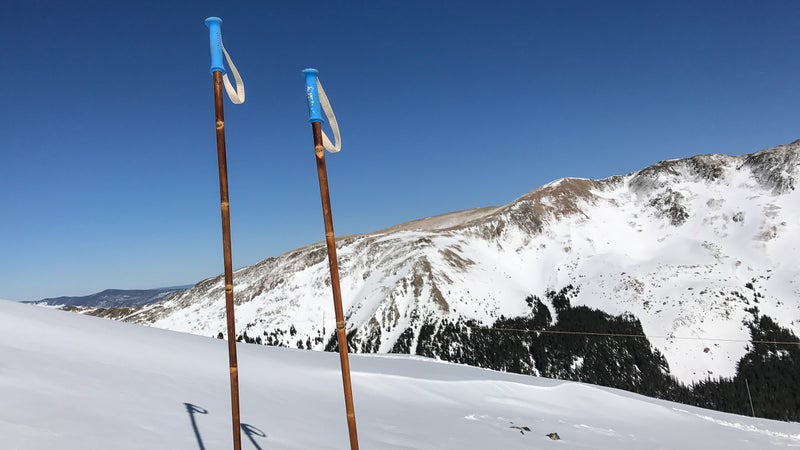 We've been skiing with a set of Grass Sticks this season and are totally smitten. The Steamboat Springs–based company makes custom ski poles out of bamboo, and you get to pick everything from grip to basket color to whether you want them adjustable or fixed. Since the brand builds each set by hand, it can accommodate any length, so you're not stuck skiing with poles that are just a little too long or short.
Lead Photo: Jakob Schiller