Gear Guy
Skiing Is Expensive! What's the Cheap Way to Buy Gear?
Want to learn how ski but don't want to spend all your wages on expensive ski gear and rentals? Here are some tips for saving on gear from a life-long budget-savvy skier.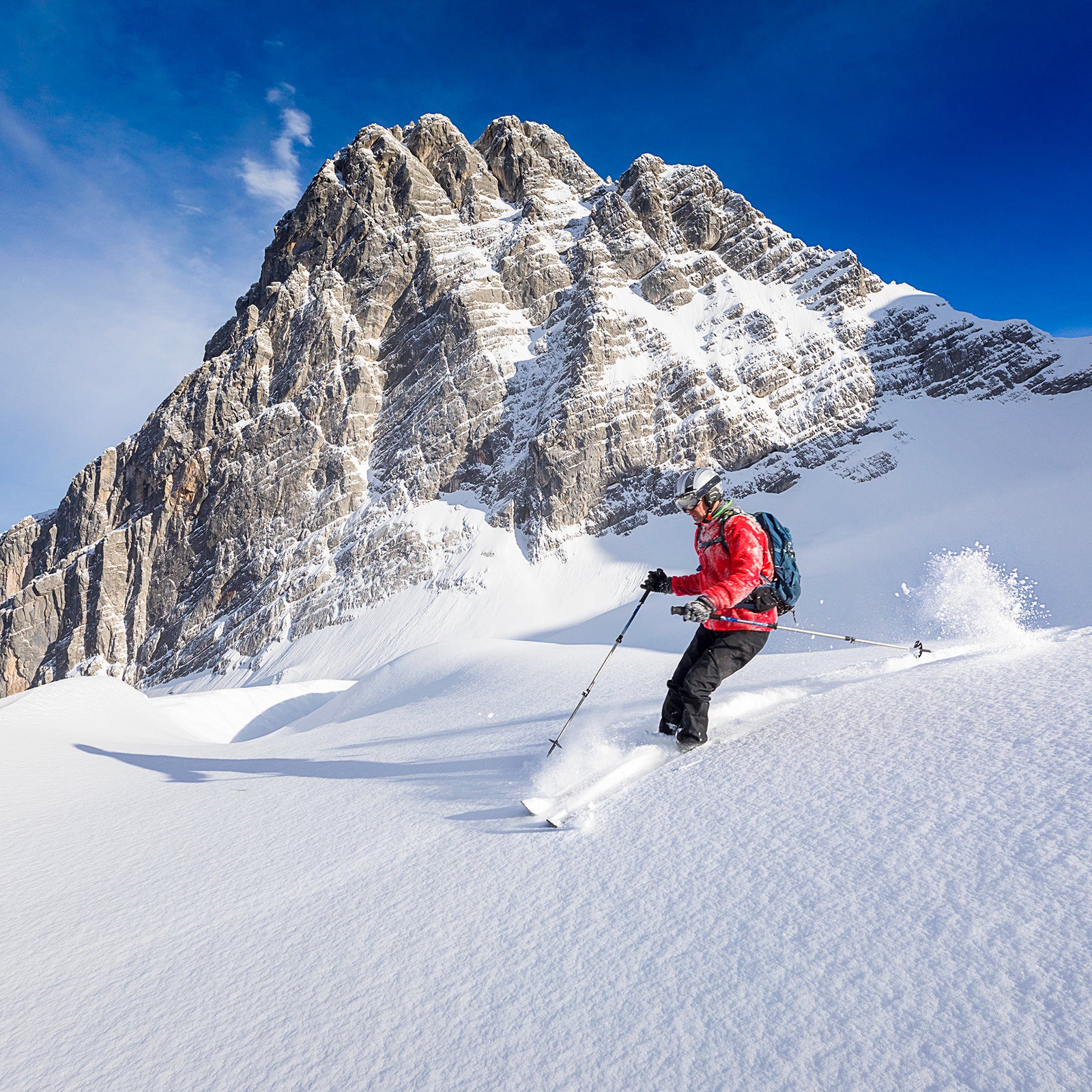 Heading out the door? Read this article on the new Outside+ app available now on iOS devices for members! Download the app.
Top-of-the-line gear is worth the premium, but the expense can be a serious barrier to the sport for beginners. But don't be overwhelmed; just channel all those ski bums who live the dream on minimum-wage jobs.
Lifestylers like my man Ryan Pyles fits into this category. Pyles, whose father was a ski coach at Mount Shasta, was homeschooled. This combo has allowed him to log 90-plus days every ski season for the past two decades.
But the 23-year-old is not a trustafarian—he has made this lifestyle work on his own income from ski-resort and raft-guiding gigs. In the winter of 2010, he lived in an apartment with four friends in Gunnison, Colorado, and made just over $200 a month. He skied 127 days at Crested Butte that season.
Pyles' years of ski instructing helped keep lift ticket prices to a minimum, but he generally has to be really clever to afford his gear. Pyles watches ski prices fluctuate on Google Shop with the fervor that financial analysts watch changes in commodities. Here's what he recommends:
Timing Is Everything
"The biggest way to save on new gear is to shop post-season," Pyles says. The best deals will be found in March, when shops and companies are trying to dump last year's inventory. Another good time to buy is the beginning of fall, when your average consumer hasn't thought about skiing for a while. It helps to do some research in advance because you usually don't have much time to deliberate about your purchase.
Do Your Research
"This can be intimidating, but I think researching is way easier than most people think," Pyles says. If you don't have an expert helping guide you, Pyles suggests starting with your desired price point rather than with a specific model of ski. See what skis are available at that price point and search for corresponding reviews. Although he might disagree with specific reviewers, Pyles says he can usually trust a ski if it has a large number of overwhelmingly positive user reviews. 
Consider Buying Used
Pyles prefers to buy used gear online through geartrade.com. "They are super honest and upfront about all of the damage to a ski," he says. "Every week that an item doesn't sell, they drop its price. Theoretically, you could wait on an expensive ski and see if it drops into your range."
When buying used gear off of forums or Craigslist, be wary of red flags. "Unless you are buying from a credible source, if a deal seems too good to be true, it probably is," Pyles says. Two specific questions to ask are: Have the skis sustained damage to the edges? And, have the skis have experienced delamination? Although chips on the top sheet or general scuffing are just normal wear and tear, it is hard to reverse the damage on a ski that has compromised edges or lamination.
Also, be wary of any posting that does not specifically show you piece of gear you are buying. If someone only posts a stock picture of a pair of skis and cites minor damage, demand pictures of the damage before you buy anything.
To buy in person, check out your local mountain town ski swap. "Chances are you are going to find a pair of skis for 200 bucks," Pyles says. "It is better than the internet because you can actually put your hands on your gear." 
Try On Your Boots
"Buy boots at a physical sale," Pyles says. "It is essential that they fit right and to know that, you have to put your feet in the boots." Buckle them down and make sure they are tight but not uncomfortable.
When purchasing used boots, pay extra attention to the bottom of the boot. "You should be able to make out the traction pad on the heel and toe—if that is worn out, you could have issues with the boot binding interface," Pyles says.
If you can afford it, Pyles says boots are the place to splurge. The right boots will make the sport easier to learn and considerably more comfortable. Plus, you're not likely to outgrow them.
Lead Photo: DieterMeyrl/iStock