Gear Guy
These Goggles Let You Ski Fog-Free
A simple mechanism makes Julbo's Aerospace goggles effective and easy to use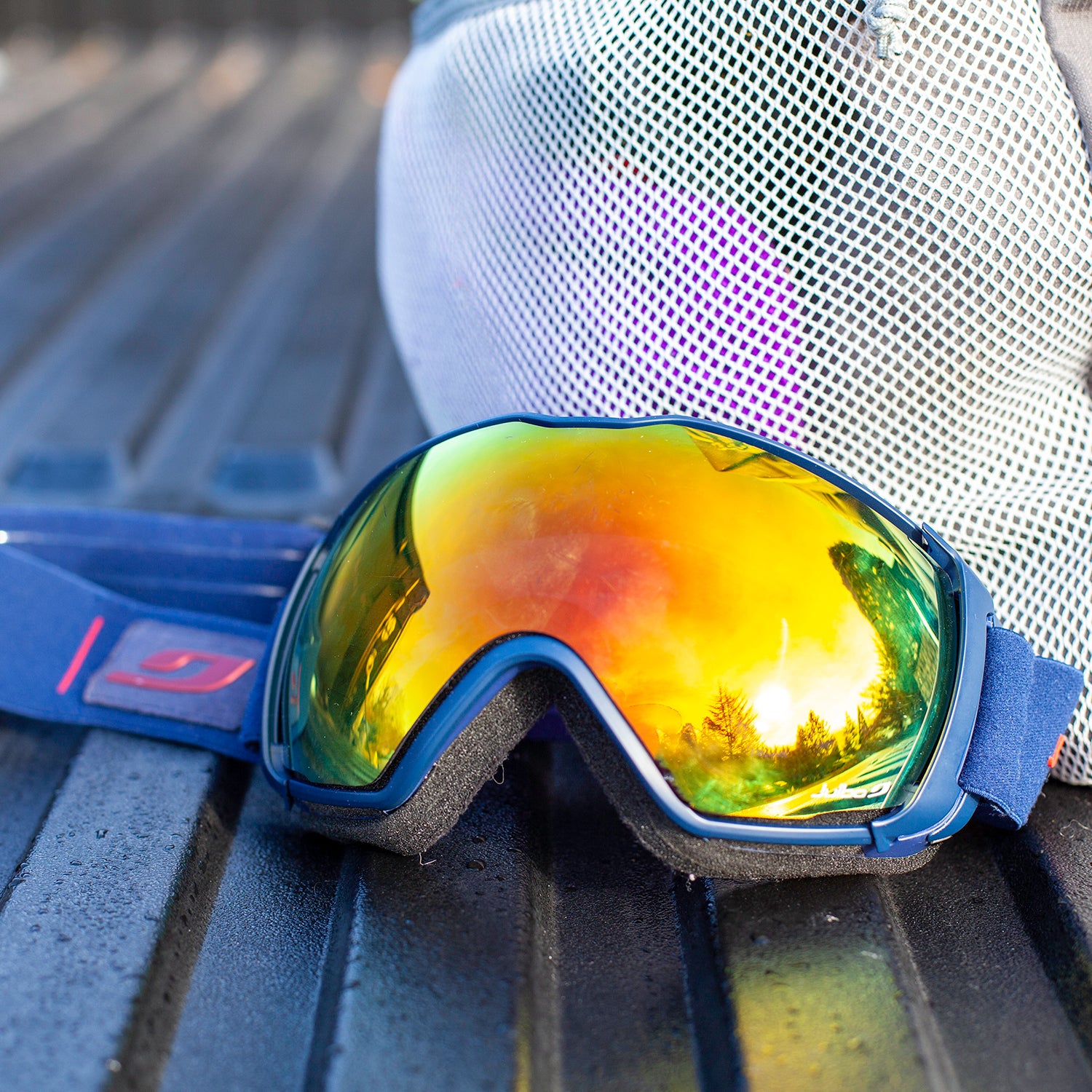 Heading out the door? Read this article on the new Outside+ app available now on iOS devices for members! Download the app.
I fell in love with my first pair of Julbo Aerospace goggles ($260) while climbing and skiing Mount Shasta as part of an anti-fog test I performed in the spring of 2015. The videographer I worked with on that production, Gareth Tate, and I pitted the two goggles in that category against each other. While the competitor goggles performed just fine, Tate and I both preferred the Julbos so much that we bickered at 12,850 feet over who would get to wear them on the descent. Many anti-fog technologies were developed in the six years since then, but my heart still belongs to these goggles, mostly thanks to their uncomplicated design.
Intricacy is the Achilles heel of most of the high-end accessories we bring into the mountains: miniature battery packs that run out of juice mid-adventure, buttons that are impossible to manage with gloves during frigid days, or magnetic lenses that we fumble into the snow as we try to swap them out. The beauty of the anti-fogging technology Julbo utilizes in the Aerospace goggles is its simplicity. Use your forefingers and thumbs to grab the grippy catches on each corner of the lens and give a gentle pull. Hinges pop the glass a centimeter off the frame and let air in, eliminating pesky fog. The little plastic hinges that swivel out to create airflow are well built—they've never broken on me or gotten stuck during thousands of deployments on the resort or in the backcountry.
Wearing them while moving uphill is a huge bonus and something I have not been able to do with any other goggles. I love having a kit that minimizes the transition from skinning to downhill skiing. These goggles—in conjunction with a lightweight helmet, huge zippers on my ski pants, and air-permeable insulation layers—allow me to just rip off my skins, throw them in my pack, adjust my boots and bindings, and descend as fast as possible.
The Aerospace goggles aren't just fantastic for backcountry skiing—they would still be worth every penny if I never left the resort. They look sharp without being flashy, and their optics are fantastic on top of not having to worry about fogging them up on an aerobic powder day.
Those traits make the Aerospace goggles particularly useful now while my local mountain, Mount Ashland in Oregon, is strictly enforcing a mask rule in lift lines. Masks worn properly over the nose with goggles on are a guaranteed steamy nightmare. While listening to folks waiting for a lift complain about how much their goggles were fogging on a recent powder day, I was happy that my mask hid my smile while I popped open the lenses and let my favorite goggles breathe.
Lead Photo: Sarah Jackson