The 3 Best Running Monitors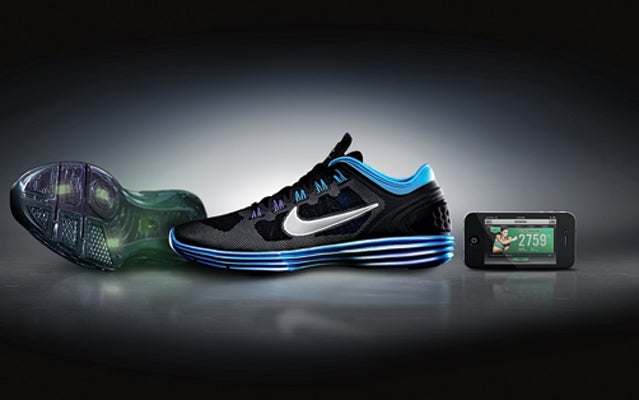 Heading out the door? Read this article on the new Outside+ app available now on iOS devices for members! Download the app.
No device is better at turning a workout into a game than the new Nike+ Training system. Eight pressure sensors in the shoes (included) collect information on your movements—how fast, how high, and how hard you play—and wirelessly transmit the data to your iPhone. From there, post your stats and feedback on the Nike+ Leaderboard to compare your NikeFuel score with friends and pro athletes alike. The app offers what Nike calls drill packs to help improve speed, explosiveness, and strength—directing you in everything from hill climbs to sumo squats to crunches. Bonus: since each pack lasts only 10 to 15 minutes, it's easy to fit in a workout, or two or three. Bummer: it's currently compatible only with the iPhone.
BEST FOR: The Competitive Set
Pear Square One Running Monitor
A combination foot sensor, hear-rate monitor, and digital coach that offers stats and advice while you run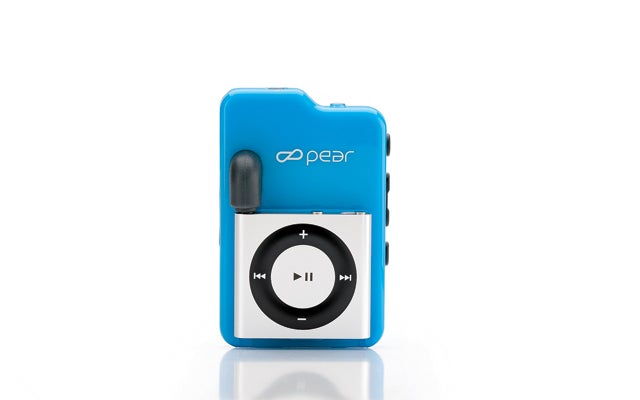 That voice in your head telling you to go faster? It's the new Square One, a combination foot sensor, heart-rate monitor, and digital coach that offers stats and advice through your earbuds. Start with a 20-minute assessment run and the online Pear Portal training tool will customize one of its 300 free programs (everything from a 5K to a marathon) to suit your fitness goals. As you train, the coaching voice tells you which of five heart-rate zones you need to hit and whether to pick up or slow down the pace. Even better, the voice occasionally provides form checks, explaining foot-strike and stride technique to help make you a faster runner. Sometimes there are so many audio cues that it's hard to enjoy the run (you can adjust the frequency), but if you're looking for a full-time digital coach, this is your device.
BEST FOR: Dedicated Runners
Adidas MiCoach SpeedCell Running Monitor
An accelerometer-based running monitor with the most comprehensive data collection and analysis tools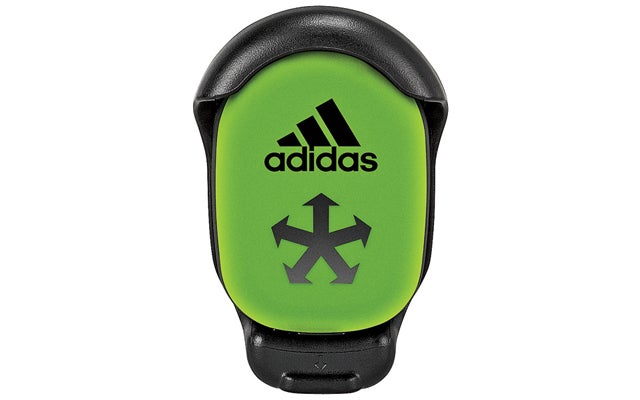 Adidas was one of the first to the fitness-monitoring market, and the SpeedCell is still the best all-around device. An accelerometer that you embed in the sole of your Adidas shoe (or clip to the laces of your regular kicks) tracks speed, sprints, intensity, number of steps, and stride length, among other factors. After a workout, the SpeedCell connects wirelessly via USB adapter or iPhone dock connector and uploads your data to your computer and to the company's online MiCoach app, then spits out a comprehensive digital chart of your performance. There are nine training packages (women's and men's fitness, running, football, soccer, rugby, etc.), and the app can tailor each of them to your goals based on your initial stats. The quantity of data can be overwhelming at first, but once you understand what you're looking at, achieving your fitness objectives is as simple as following instructions.
BEST FOR: Multisport Athletes