7 Gear Innovations No One Asked For
The most noteworthy, cringe-worthy items of all time, in all their weird glory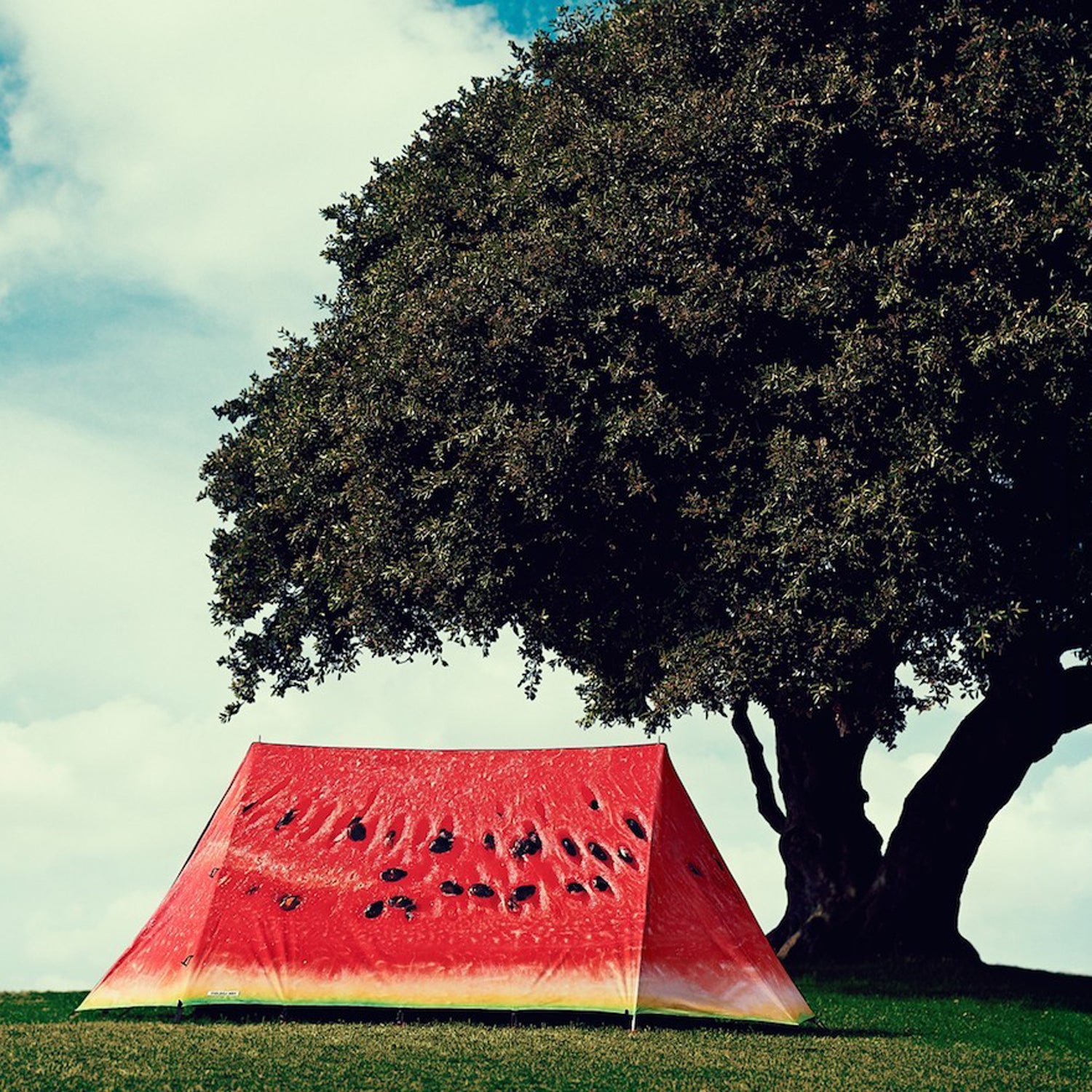 Field Candy(Photo)
Heading out the door? Read this article on the new Outside+ app available now on iOS devices for members! Download the app.
Gear is the ultimate enabler, in a good way. It helps us pursue our passions and we readily trust it with our lives. Think avalanche airbags and satellite tracking beacons. Then there's the less consequential (but no less awesome) gear that improves our lives in tiny but meaningful ways. You know, like artisanal travel flasks.
And then there's weird gear—the stuff you can't quite figure out. Sometimes it's an established brand going out on a limb with an outlandish item. Other times it's a random dude on Kickstarter trying to corner a bizarre new niche. We combed through the vast annals of weird gear to find the most noteworthy (and cringe-worthy) items of all time. Here they are in all their weird glory.
---
Rideable Luggage
"MODOBAG is the world's first motorized, smart and connected carry-on that gets savvy travelers, tech enthusiasts and urban day-trippers to their destination up to three times faster than walking."
---
Fruit-Themed Tent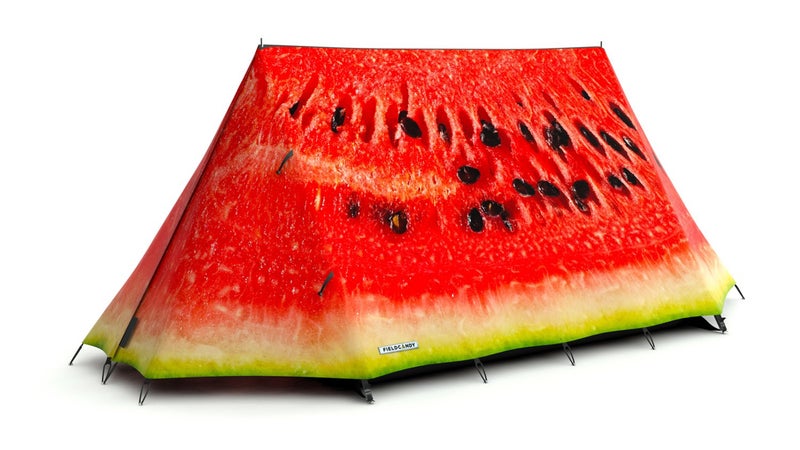 "This mouthwatering Watermelon Tent is a refreshing new take on camping. Unfortunately, sleeping under a giant watermelon doesn't count towards one of your 5-a-day! Not just a pretty face, this four-season tent is 100% waterproof and has been made to withstand the most extreme weather conditions ensuring you stay dry in a storm and snug in a gale."
---
Hoodie That Gives You A Rubdown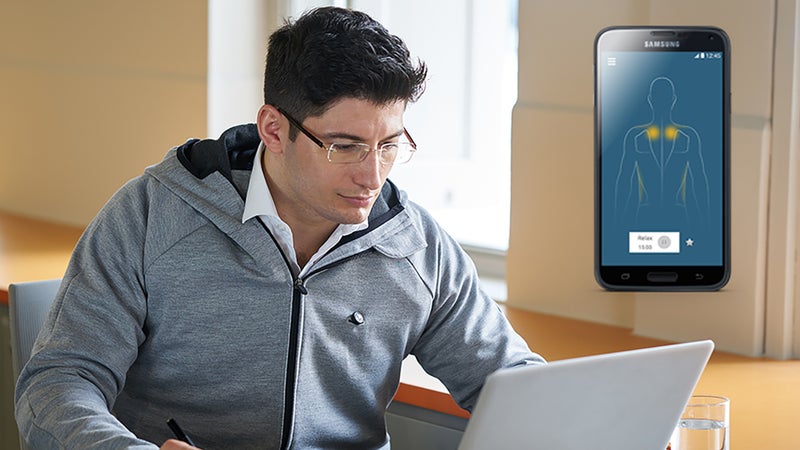 "Introducing the world's first massaging hoodie. It has six inflatable pillows, pressure point relaxers and body compression modules to eliminate stress and analyze posture. Alerts instill good posture and healthy habits."
---
Trail Hitch Toilet
"The original off-road commode! No assembly required! 500-pound capacity, soft padded cover, easy installation and removal, fits under most car/truck seats. An outdoorsman must!"
---
Literal Banana Hammock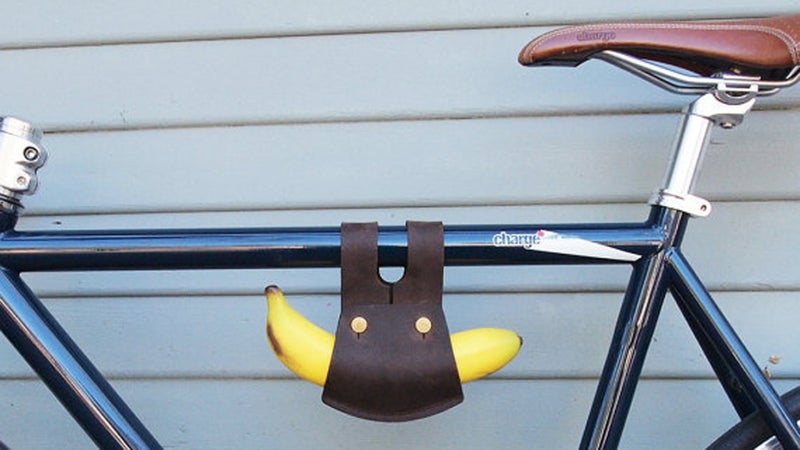 "This is a banana holder made of genuine leather. It is designed to allow riders to safely carry and easily access a banana. You can hang the banana holder on a bike frame as well as your waist belt."
---
Pants That Warn You When Your Fly Is Down
"Noti-Fly is an extension of something called 'invisible UI,' an extension of our devices. The technology is very simple: The button acts as an on-off switch, and buttoning is an indication that your pants are on. After that, if the zipper is down, you'll get a notification."
---
Tailpipe Grill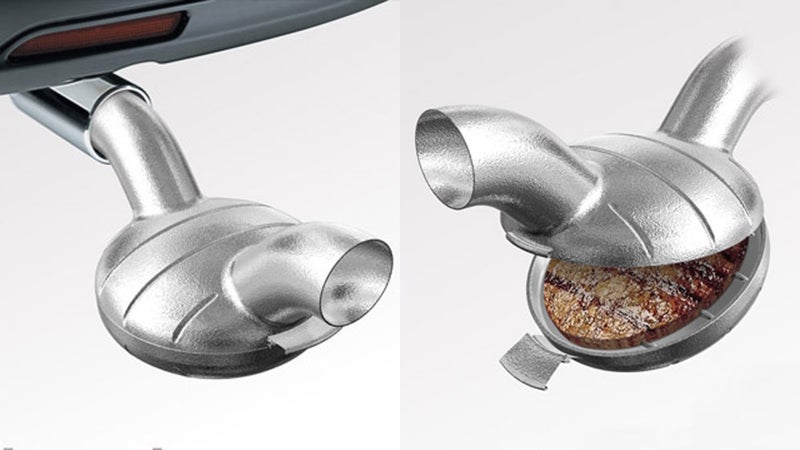 "The exhaust burger is a critical concept and helps you prove how much concerned you are about the environment, using the energy which was supposed to be wasted. You need no extra fuel and no bulky cooking accessory to overload the car in traveling."
---
Glorified Tinfoil Hat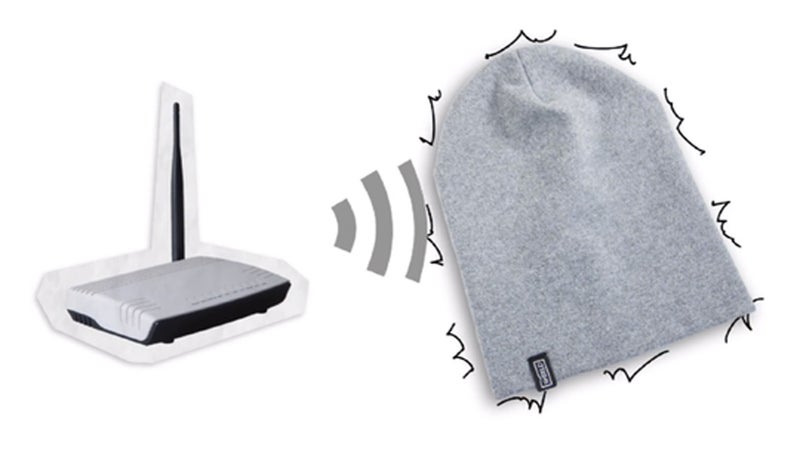 "Some might say that it`s a specially designed hat for bouncing electromagnetic waves and radiation. But is it really so? Yes, it reflects signals from cell phones, WIFI routers, microwaves and it generally blocks waves transmitted from electric devices. It`s not blocking for 100% percent, but better than nothing. Moreover, it looks really cool! It is one of the most comfortable and functional headwear you have ever worn."
---
Robot Running Shoes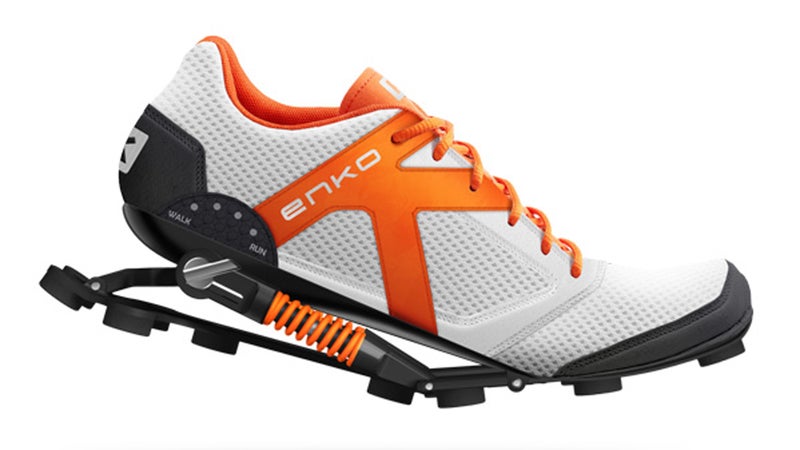 "Enko is a new type of running shoe, based on a unique and revolutionary technology. It is a new racing experience that gives you more power and operating comfort. This revolutionary shoe is to keep all the energy in your approach, while bringing you forward. When the foot hits the ground, with a classic shoe, the energy is dispersed and completely lost. Enko Running shoes that returns energy with every stride."
---
Handheld Blender For Camping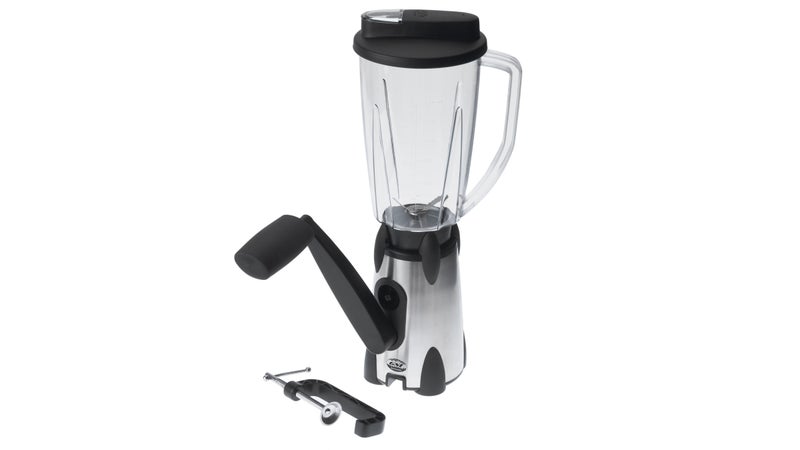 "Blend up tasty margaritas, healthy smoothies, protein shakes, sauces, pancake batter and more without the need for an outlet. This compact nesting hand crank blender goes anywhere."
---
Umbrella For Your Bike
This company went out of business. That's probably a good thing, because it's ridiculously dangerous to attach an umbrella to your bike.
---
Swiss Army Knife On Steroids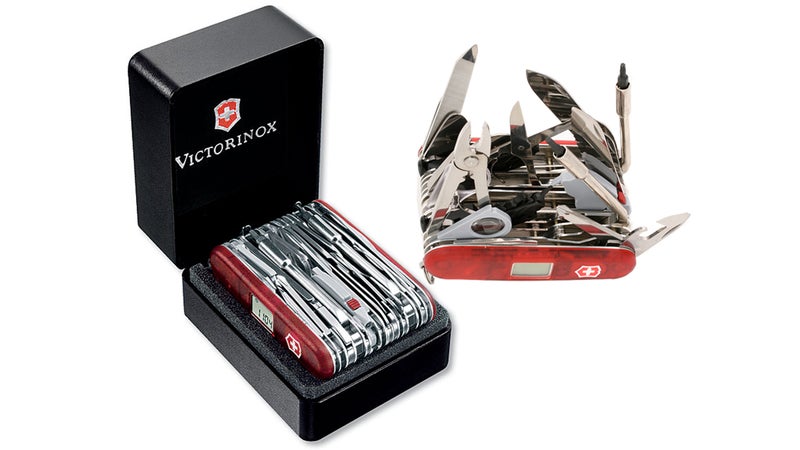 "Ultimate Swiss Army knife with 80 essential functions packed into one tool including digital clock, altimeter, barometer, thermometer, fish scaler, magnifying glass, ballpoint pen and LED light."
Lead Photo: Field Candy