Gear Guy
7 Ways a Multitool Could Save Your Life in the Field
I called up a handful of skiers, climbers, runners, and kayakers to find out how their tools have helped them during off-the-grid adventures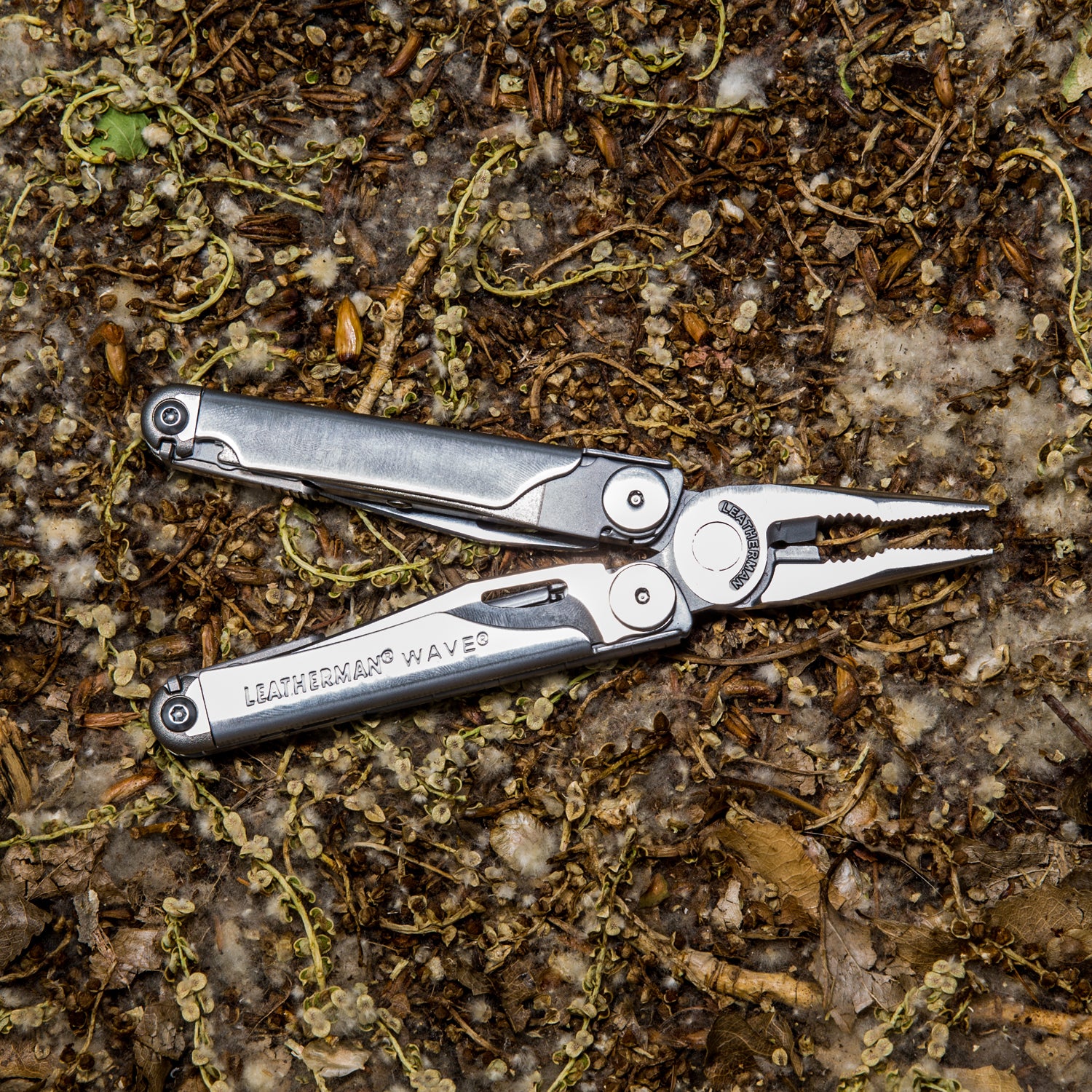 Heading out the door? Read this article on the new Outside+ app available now on iOS devices for members! Download the app.
Multitools entered our world when Leatherman released its Pocket Survival Tool back in 1983. Since then, these devices have become ubiquitous standard-carry kit. We use them to fix bikes, open beers, start campfires, and cut kindling. If you're creative, their usefulness doesn't need to stop there. Just look to these seven athletes, who have each found brand-new ways to take advantage of their multitools in times of dire need. 
---
Eric Porter
Mountain Biker
Porter was on a three-day trip in British Columbia when his new pair of mountain bike shorts started popping open at the button whenever he had to hike-a-bike. Frustrated, he pulled out a Lezyne multitool, punched some holes in the waistband of his shorts, and then roped them shut with a piece of dental floss.  
---
Hilaree O'Neill
Climber and Ski Mountaineer
"For some reason, on bigger trips, I often forget to bring eating utensils," O'Neill says. As a result, she often finds herself gingerly using the knife, can opener, or entire outside of her Leatherman Wingman to eat hot food. (She always carefully washes the Leatherman afterward, so the food doesn't gunk up the tools.) 
---
Eric Larsen
Polar Explorer
Larsen, who got his start as a dog musher, used his Leatherman Juice like a hammer to remove ice that accumulated on his gear. During an exploration trip on Baffin Island, he stuffed his ski into an ice crack to guy out his tent. Eighteen inches of sea ice formed on the tail overnight, thanks to a high tide. "I took out my Leatherman and chiseled for a half-hour," he says. Without the tool, Larsen thinks the ski would have been permanently stuck.
---
Caroline Gleich
Skier and Climber
Gleich likes to climb and ski in spicy spots, and she's constantly using the knife on her Leatherman Squirt PS4 multitool to remove old rope or webbing other people have left on anchors. Last season, Gleich cut the webbing out of the anchors along the Heart of Darkness ski-mountaineering route. (Those anchors are designed specifically to hold rope.) 
---
Anton Krupicka
Ultrarunner
Krupicka doesn't carry a multitool while running, but last winter he was on a ski tour when the tech fittings on the front of his friend's ski boots filled with ice and dirt, making it impossible to click back into a binding. Instead of trying to dig out the depressions with a rock or finger, his friend used a Leatherman Juice multitool. "It was such a silly little detail, but without the awl or a knife, we would've been pretty stuck," he says.
---
Brody Leven
Skier
Back in 2013, Leven accidentally brought two different-size ski boots on a Denali expedition. One was too big for his ski bindings—something he didn't realize until after the airplane dropped him at base camp—so he used a Leatherman Skeletool CX multitool to turn screws and make the binding as large as possible. Even then, Leven had to ram the boot in to make it fit. Luckily, the binding still worked flawlessly. 
---
Ben Stookesberry
Kayaker
Jungle rot and ant infestation caused the tunnel on Stookesberry's spray skirt to fall apart during a first descent of Chiapas, on Mexico's Santa Domingo River. He sewed it back on using a multitool, the tine of his fork, and dental floss. He then made it watertight with Aquaseal.