The Best Wearable Tech of 2016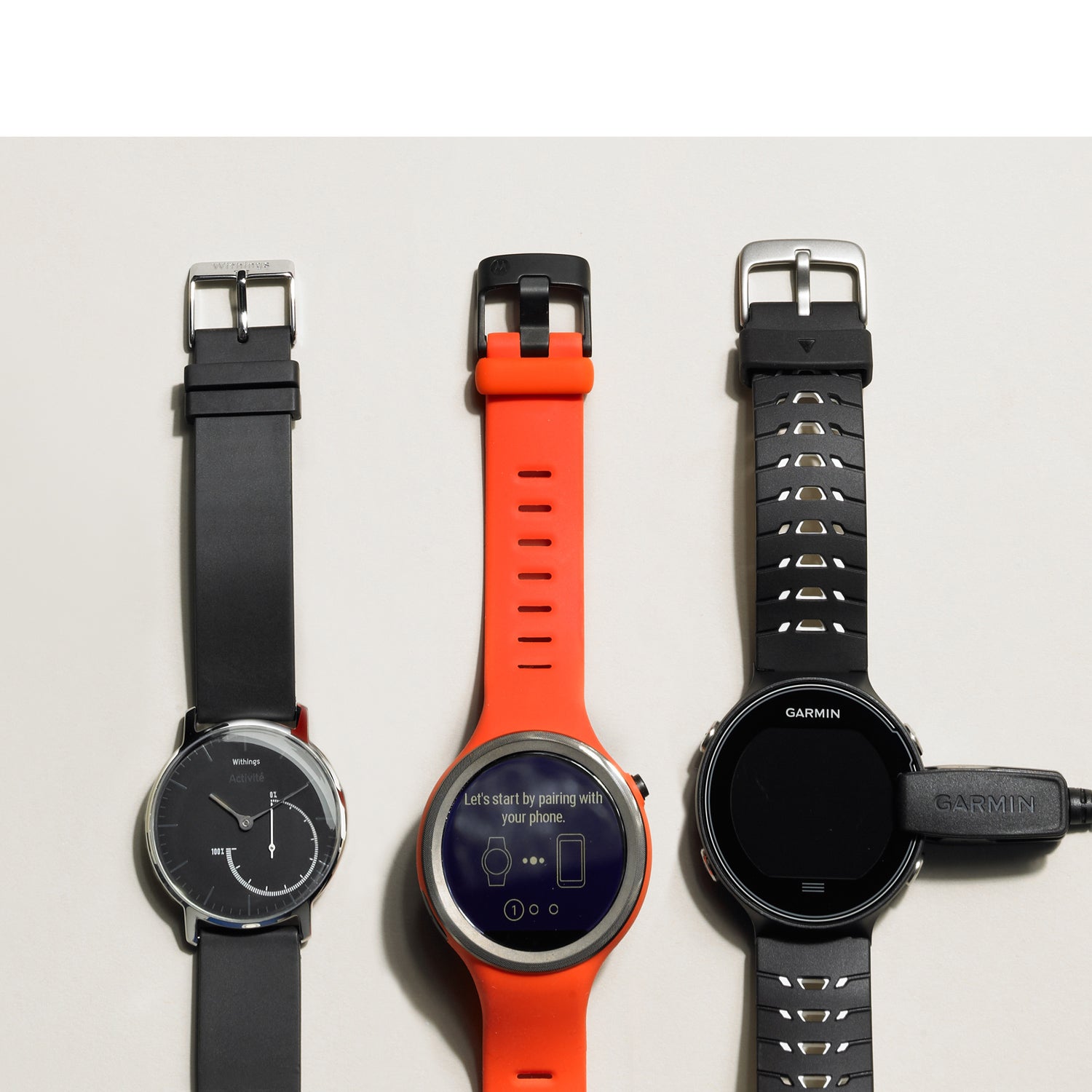 Inga Hendrickson
Heading out the door? Read this article on the new Outside+ app available now on iOS devices for members! Download the app.
If 2015 was the year wearables took off, 2016 is the year they reach cruising altitude. Products are rapidly evolving. Build, design, and battery life have improved. Thankfully, prices are coming down at the same time—all the gadgets included here offer more and better data analysis for your money than what was available last year. Choosing which one is right for you begins with deciding what you want to track—day to day stats or professional-caliber metrics?—and knowing how finely you want to sift your data. Just remember: a wearable won't change everything. The very best of the category complement your fitness routine and subtly improve your habits.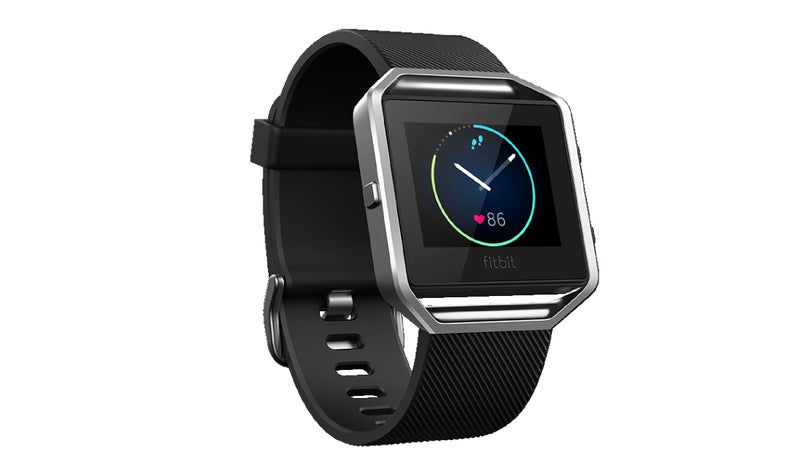 Fitbit Blaze 
Gear of the Year
With the Blaze, Fitbit combines its top-flight daily tracking bona fides with high-end biometrics. It's an elegantly made, ultraslim, lightweight piece with a color touchscreen and very good on-wrist heart-rate tracking. What makes it so likable for so many users is the intuitive interface and massive five-day battery life. The Blaze's accelerometer is exceedingly smart—it even detected a spin class, which is the kind of motion sensing that most trackers completely whiff at. There are also workouts via Fitbit's FitStar program, which displays guided animated exercise routines on screen so you can leave your phone in the locker room. 

Price $200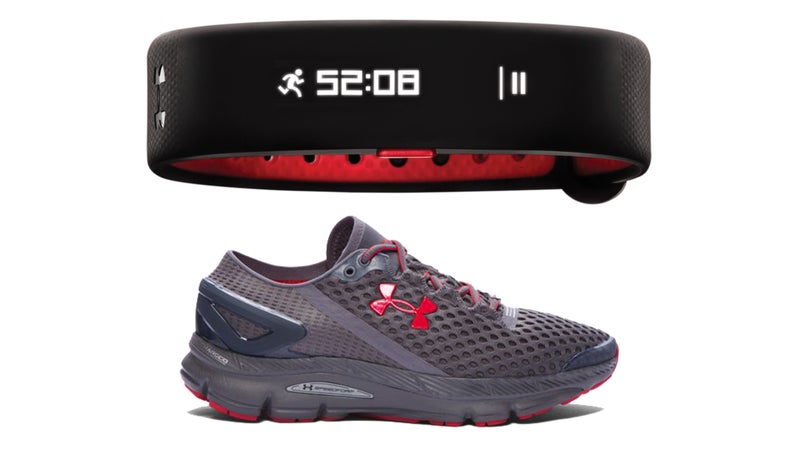 Under Armour UA Band and SpeedForm Gemini 2 Record Equipped 
Best For: Early adopters.
The Test: The Band is part of a complete product ecosystem called HealthBox that also includes a heart-rate strap and Wi-Fi-connected scale. All report to Under Armour's UA Record app. The broad goal—and it's a smart one—is to allow more intelligent parsing of data. The rubber bracelet is cleanly designed, with a minimalist touchscreen, and good for several days of battery life. It tracks basic daily metrics like steps and sleep, and nudges you to move when you've been idle too long (though we wish it would auto-display stats when you raise your wrist mid-workout). The SpeedForm shoe is a comfortable everyday runner that tracks speed, splits, and duration and records runs without being tethered to a phone. 
The Verdict: A big step forward in the development of smarter fitness data systems. 

Price $180 and $150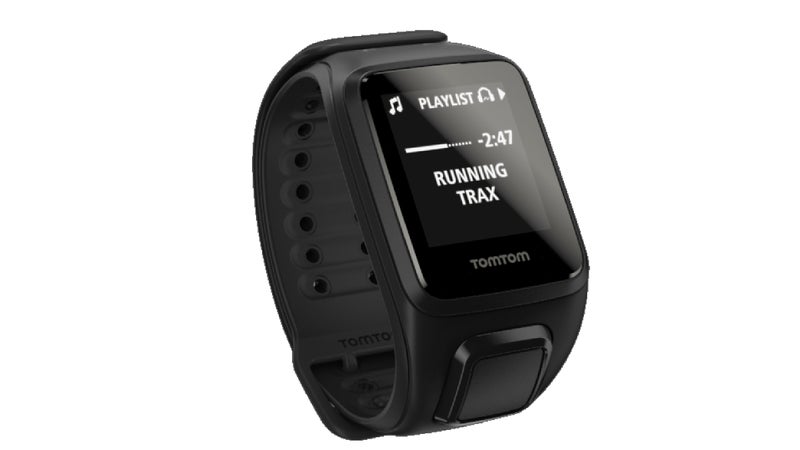 TomTom Spark Cardio + Music GPS 
Best For: Easy listening.
The Test: The Spark is the first of a new breed of fitness-minded wearables that include GPS yet are purpose-made as daily activity trackers. It has an optical heart-rate sensor and Bluetooth, enabling it to pair with wireless earbuds. This is handy because the Spark can store up to 500 songs. Mind you, this isn't a geeky running diagnostics tool—you're tracking the basics, like pace, intervals, splits, and heart-rate zones. But when paired with your phone, the data is cleanly presented in the TomTom My Sports app. 
The Verdict: Nicely straddles the line between too basic and too in-the-weeds. 

Price $300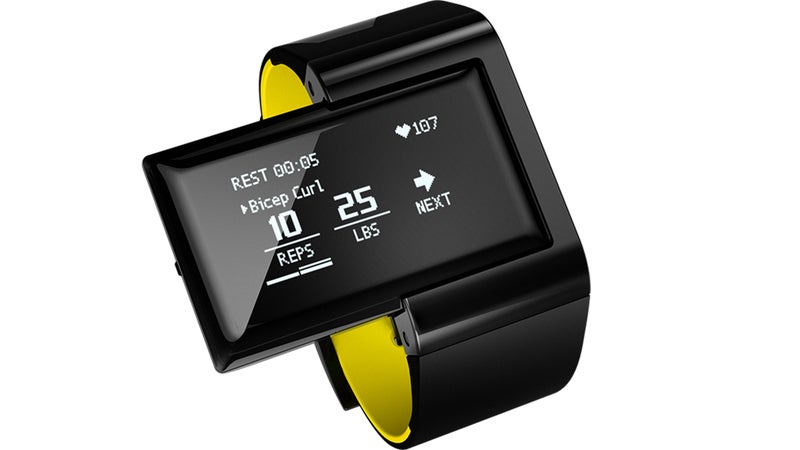 Atlas Wristband 
Best For: Gym rats.
The Test: Consider the Atlas the coach on your wrist. Before a workout, use your phone to choose from dozens of training sessions—if you don't recognize a movement, you can watch demo videos—then sync it with the band and get sweating. With multiple accelerometers that are exceptionally well programmed, the band recognizes 70 exercises, from a TRX complex to an array of weighted and nonweighted moves like pull-ups, rows, push-ups, and box jumps. The Wristband counts reps and buzzes you at the start and end of each set. The company says it will soon debut more diagnostic tools within the app to customize workouts based on your goals. 
The Verdict: A focused tool that delivers what it promises.

Price $199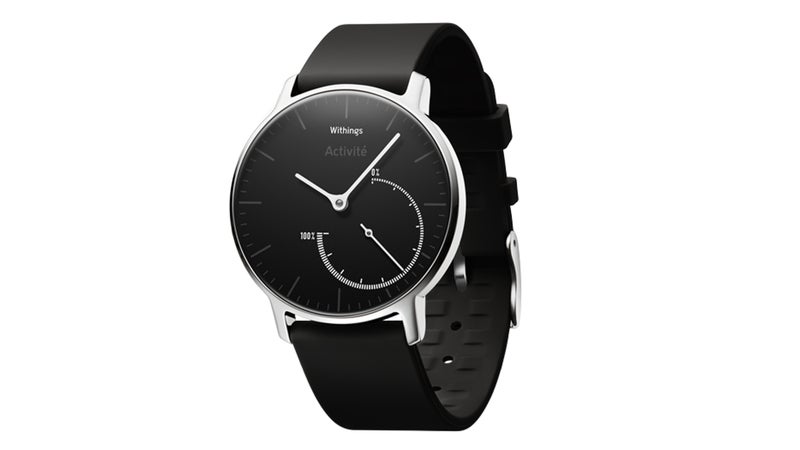 Withings Activité Steel
Best For: Stealth tracking.
The Test: Withings continues to buck the trend by making wearables that don't look like wearables. The new Activité is made from stainless steel and uses a standard coin cell battery, so it doesn't require charging. The device tracks runs, steps, and sleep, and estimates calories. Swimmers: the Activité is waterproof to 164 feet and keeps tabs on your laps. Most of the data isn't viewable on the watch. Instead, it gets bounced to the clean and simple Health Mate app where you can analyze your deep-sleep cycles and daily activity. 
The Verdict: Basic fitness data in a classy analog package. 

Price $170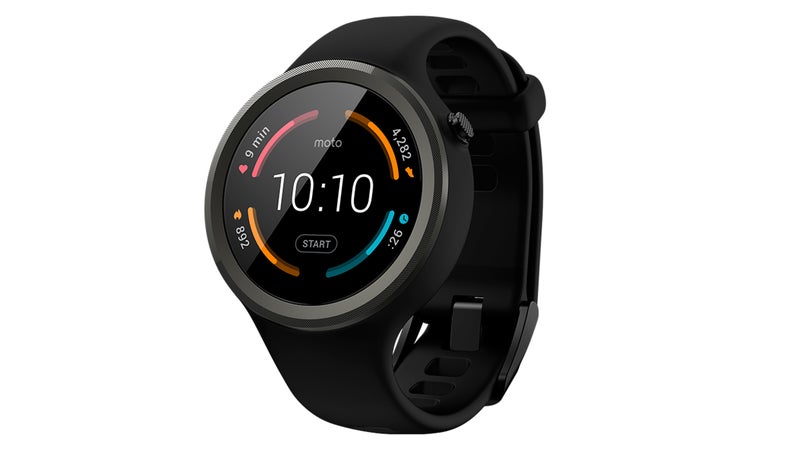 Motorola Moto 360 Sport 
Best For: Pavement pounders with Android phones.
The Test: The 360 Sport is an Apple Watch for Android users—a daily tracker with optical heart-rate monitoring and basic running metrics like time, pace, and distance. The Android Wear operating system needs work, but exporting data to Strava and MapMyRun is seamless. The 360 Sport also gives you access to the world of Google right on the screen—everything from alerts to Google Maps—as long as you have a paired phone nearby. Downside? Daily charging is necessary if you work out regularly, and the watch doesn't support activities besides running. 
The Verdict: A narrowly useful, hyper-connected tracker for casual runners.

Price $300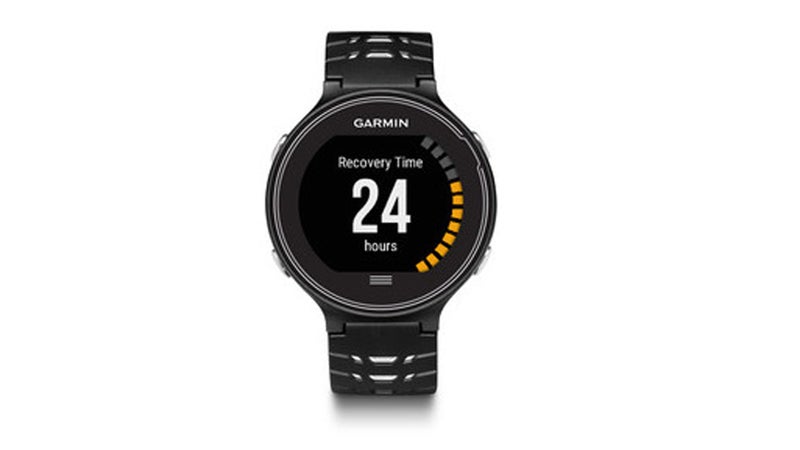 Garmin Forerunner 630 
Best For: Serious runners.
The Test: The 630 achieves an impressive trifecta: lightweight, comfortable, and a best-in-class battery life. Even in GPS mode it lasts 16 hours. (We averaged more than a week between charges.) When paired with the included heart-rate strap, the 630 captures advanced metrics like cadence, stride length, vertical oscillation, vertical ratio, ground-contact time, and leg balance. You can create your own workouts, like a CrossFit WOD, and add them to a menu that already includes settings for bike, run, and treadmill. 
The Verdict: A superb training tool that dedicated athletes will wear all day long.

Price $450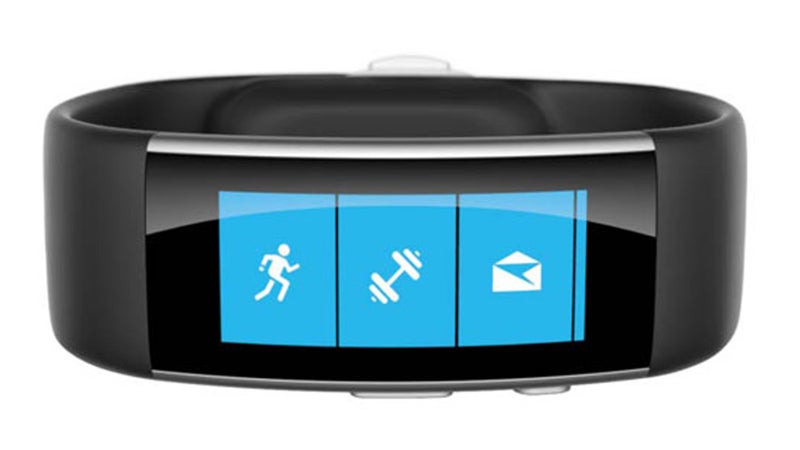 Microsoft Band 2 
Best For: Doing it all.
The Test: The Band 2, more than any other device on these pages, is meant to serve all kinds of movement rather than cater to any particular outdoor athlete. It can prompt you through a large array of gym workouts and includes GPS for your runs and wrist-based heart-rate monitoring for zone training. It'll even track your golf game. If the Band 2 doesn't have a preprogrammed workout to fit your daily life (odds are low—there are over 130), simply customize your own. It does all this while getting about two days of battery life per charge. The exercises and daily activity are bounced via Bluetooth to the Microsoft Health app, which works with Android, iOS, and Windows phones. 
The Verdict: The multitool of fitness trackers.

Price $250