The CES Drone We Most Want to Fly
A follow-along drone that's as loyal as a golden retriever and definitely better at filming your downhill runs.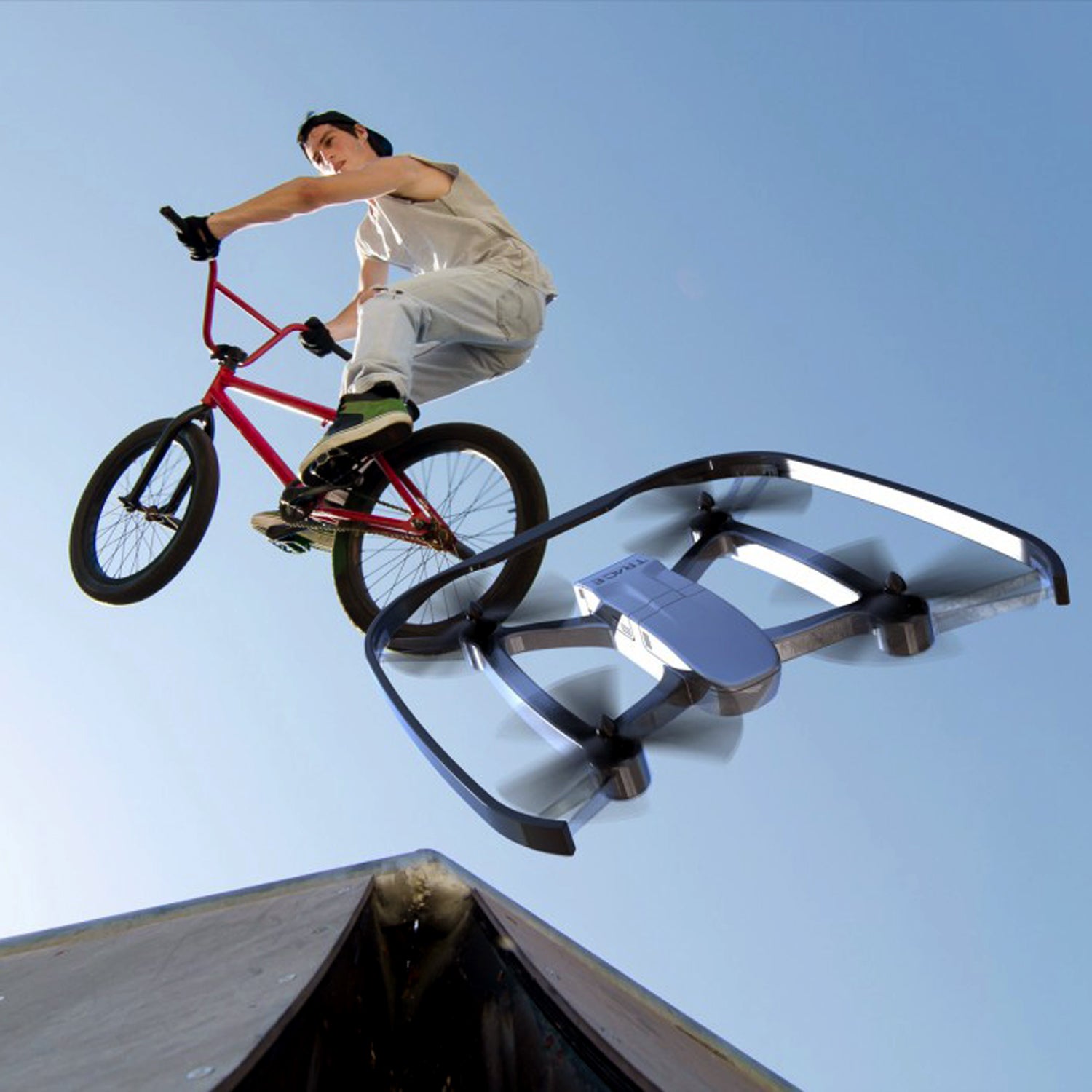 Heading out the door? Read this article on the new Outside+ app available now on iOS devices for members! Download the app.
There are a lot of drones at the Las Vegas Consumer Electronics Show. So many, in fact, that they warrant their own UAV section. But the most compelling drone we saw was the Trace FLYR1, a $500 unit with pro-level functions.
First, like a doggedly persistent pet, it follows you everywhere. Its job is to film you doing awesome things—no cameraperson needed. How this works is the really cool part. Most similar systems rely on a signal from another device (say, your smartphone), but interference or a dead battery can sever the connection.
Trace had a better idea. To set up the FLYR1, the user takes a selfie that the drone's 1080p camera then encodes. Once the photo is stored in its memory, you become the drone's master and it identifies you as Adventure Film Subject-in-Chief.
The FLYR1 also has an auto-return system. When its batteries are low, it will fly back to the spot you designated as "home." One less issue for you to worry about as you capture awesome action footage.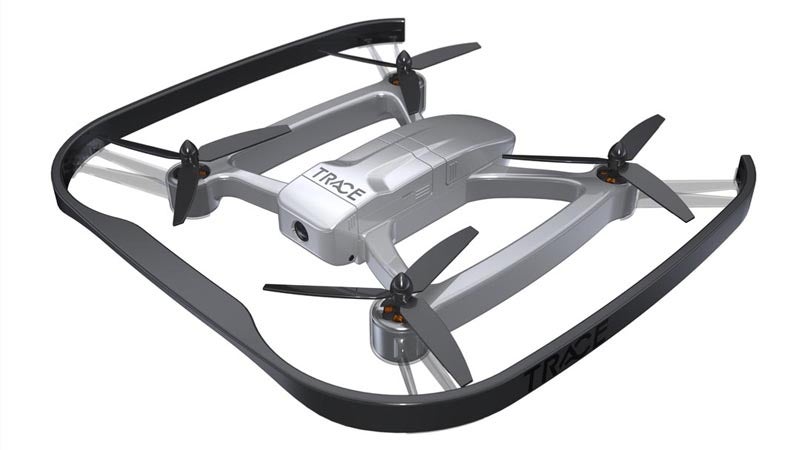 Speaking of footage, once you're done filming, the FLYR1 streams the video to your phone. (If you have a strong enough signal, you can also livestream your footage directly to the web.)
Of course, maybe only one tiny portion of your downhill run was sick—the rest was kind of lame. That's okay, because the FLYR1 can automatically create your own personal highlight reel comprised of the best footage. How? The drone has an auto-learn function that measures ascent and descent speed, acceleration, and more, and it uses that data to pinpoint—and film—the moments when you're kicking ass. At least that's what Trace claims. If the function works as intended, it will drastically reduce editing time.
Battery life will initially be limited to 30 minutes, says Trace. But the batteries will be removable, so you can hot swap to keep the party going. Because Trace views FLYR1 as a stepping-stone, it's also anticipating ways to change perspectives. For example, a flyer could use a device to tell the drone to follow him from a greater height (good for mountaineering and climbing). Trace is also working on a way to program multiple drones to follow a single user at once.
One final point: Trace says its neither a camera company nor a drone company. It's a content company. (That should sound familiar to devotees of GoPro Founder and CEO Nick Woodman.) Trace is working on other platforms as well, from auto-follow RC cars and skateboarders to a submersible called the Divr. And, of course, it's partnering with fitness app makers to develop software to overlay health data (heart rate, watts, pace, etc.) over video.
The FLYR1 will be available late summer.
Lead Photo: Courtesy of Trace