The Chapstick-Size Tool Changing Backcountry Search and Rescue
Long used as a way to help emergency responders find people buried in avalanches, Recco technology is coming to summer gear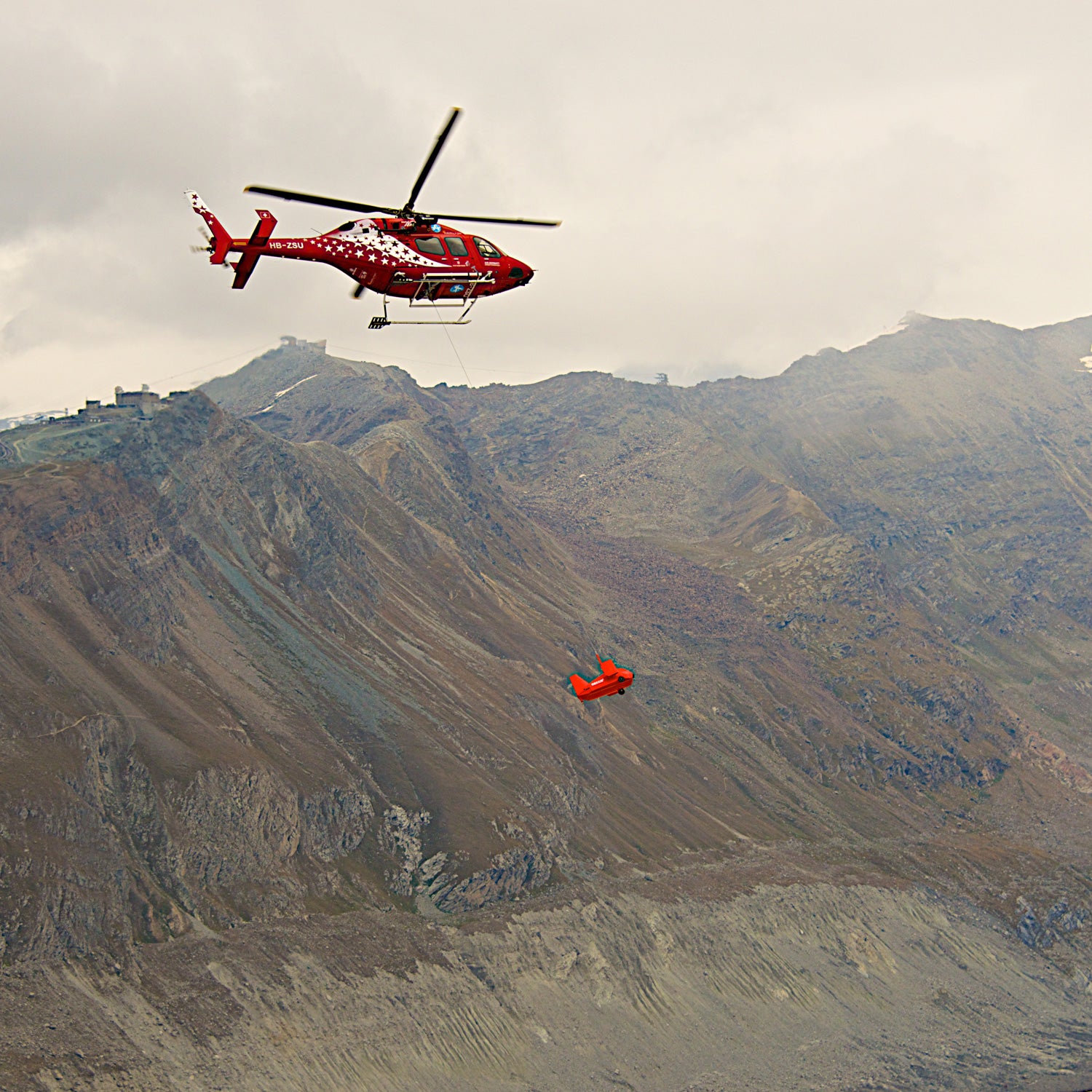 Lennart Brügge(Photo)
Heading out the door? Read this article on the new Outside+ app available now on iOS devices for members! Download the app.
At the 2015 Interbike trade show, POC Sports debuted its Tectal Race, the first-ever mountain bike helmet with a built-in Recco rescue reflector. 
Until this fall, the system had only been used in snow gear—primarily jackets, helmets, and ski boots—with its main purpose being to help emergency responders find avalanche victims. POC's new downhill helmet is the first product to broaden the technology's use beyond snowsports. Paired with an updated Recco detector, it could change how search and rescue teams find people lost in the backcountry. 
The technology consists of two parts: a Chapstick-size reflector built into gear and a handheld radar detector that emergency teams use to pick up a signal from the reflector. "[The Recco detector] goes out in the first response, with the dogs and the transceivers," says Dale Atkins, the former head of the American Avalanche Association and Recco's training and education manager. Atkins considers Recco another tool in rescuers arsenal, rather than a replacement for anything: it isn't designed to be used instead of a beacon and a probe.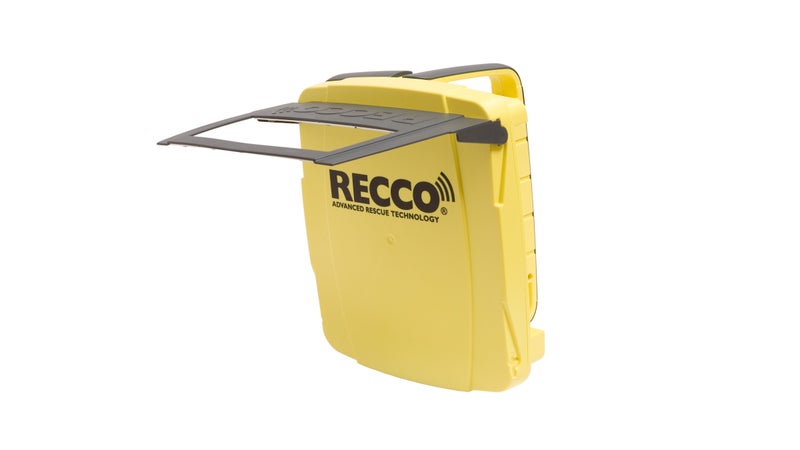 That's because, while the tech is sound, it has a few serious limitations. For one, it only works if the avalanche victim is wearing gear with a built-in Recco reflector. While the device is common on most high-end snowsports outerwear, it's by no means ubiquitous. The Recco handheld detector also has a limited range of about 600 feet through air and 100 feet through snow. "The handheld works really well in a confined area, like an avalanche path, but it's not a big enough or powerful enough to search an area for missing hiker," says Recco Vice President Johan Sauer. 
To fix that issue, Recco's spent the last decade developing a new detector, the SAR 1, which is designed to strap to the bottom of a helicopter for year-round use. The SAR 1 weighs around 300 pounds and can search an area 600 feet wide and a half-mile long in less than four minutes. The reflectors won't change, although they'll start appearing in more summer gear, like the POC helmet. "I see avalanches as a big problem for a small community," says Sauer. "It's a very tragic event…But looking at the number of accidents for missing people, whether it's climbers, hikers, or mushroom pickers, the numbers are…much bigger. We can bring this technology to [more] people in need."
Last year, SAR 1 entered its first pilot program, operated by Air Zermatt in Switzerland, which runs the search and rescue program there. Sauer says there will be several more similar programs across Europe by summer 2016. Recco just has to convince U.S. and European emergency responders to follow suit. "It's probably a year or two away from being adopted in North America," Atkins says. "It's an expensive tool, so not every rescue squad or county sheriff will have one, but in Colorado we could have [about] three or four."
Of course, the detector is only half the equation. It's useless if the people you're searching for aren't wearing a reflector. That's why Recco and companies like POC, are working to standardize the system. They want it to be in as many pieces of outdoor gear as possible. In addition to the bike helmet, POC says it's going to put the devices into two ski helmets, too, and other companies have followed suit. Ortovox will build Recco devices into its climbing packs, while Peak Performance is incorporating them into its hiking gear. 
It ultimately comes down to the consumers, though, which is why Atkins, who worked in search and rescue in Colorado for 40 years, says backcountry travelers need to take charge of their own safety, regardless of the season. In January, the International Commission for Alpine Rescue sent out a recommendation for searchability, which said that everyone in the backcountry should always carry some way to be found. The brilliance of Recco is that it's a passive tool: users don't have to remember to turn something on or even learn how to use it. It's a good backup. 
"Marketing safety equipment is a really a tough thing to do," Atkins says. "Backcountry skiers and riders know they should have transceivers, but only half the people who get caught in avalanches have them. The big challenge is getting people to realize that the probability [of an accident] is low, but the consequences is high."
Lead Photo: Lennart Brügge