The FCC Reevaluates Acceptable Cell Phone Radiation Levels
The Pong case can help to reduce your radiation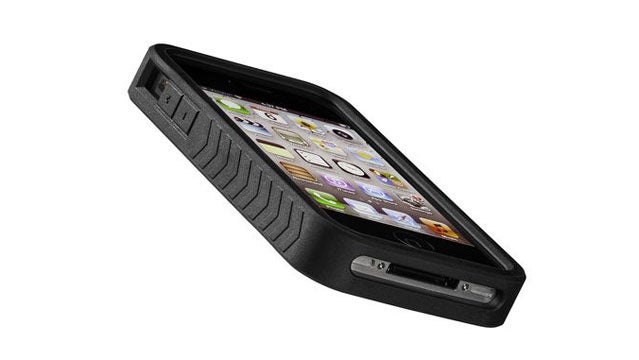 Heading out the door? Read this article on the new Outside+ app available now on iOS devices for members! Download the app.
This month, the FCC began a formal inquiry into the human health impacts of radiation from cell phones and other wireless devices. This investigation will look at the impact of cell phone radiation on users—re-evaluating safety standards, and the testing methods used to certify wireless devices. It will be the first time since 2001 that the FCC has done this. 
The investigation is the result of an August 2012 recommendation from the Government Accountability Office (GAO), which issued a report noting that the FCC's standards, which have been in place since 1997—four years before the first smartphones became commercially available—"may not reflect the latest research." The GAO expressed concern that current FCC standards also "may not identify maximum [radiation] exposure in all possible usage conditions. The report also pointed out that current regulations fail to test for use of phones against the body, which, it says, "could result in RF energy exposure higher than the FCC limit." 
PONG Research, which makes the only cases that we know of that in fact direct radiation away from your head, will weigh in with the FCC on how better to protect children who—due to thinner skulls, softer tissue and smaller size—absorb substantially higher levels of radiation than adults and on what precautionary measures cell phone users can take to minimize radiation exposure.
One was to reduce exposure is PONG's cases. They direct radiation away from your head with internal antennae that they claim also improve your cell reception. WIRED, after calling BS on PONG's claims, in fact did an independent test, and then apologized to PONG. The cases, as Wired found out in an FCC lab test, dramatically reduce your radiation exposure.
Shannon Kennedy, PONG CEO explains: "PONG works by physics not engineering. We created an antennae with superior conductivity features for cell phones, including iPhones, Androids and Blackberries, as well as iPads. We design our antennae to attract and redirect radiation and to control intensity and directionality of radio frequency waves. Place your phone or iPad in the case, the antennae in the case complement the antennae in the device—the  case directs radiation away from the face side of the phone. In general, cell cases diminish the performance of your device and can increase the radiation directed at your head. PONG cases have the opposite effect."
We reported on PONG's latest and greatest case for iPhones, the Rugged Case, last summer. Made from slightly thicker and bouncier material that PONG's other cases, it will protect your phone from bumps and  bruises while reducing your radiation exposure by up to 94% below international safety limits.
Available now, $80. pongresearch.com
Lead Photo: Courtesy of PONG Research