The First Smartphone Case That Knows When You're Taking Photos
The Moment Lens blew us away last year with its ability to transform phone images into crisp works of art. But we're even more excited about the company's new case.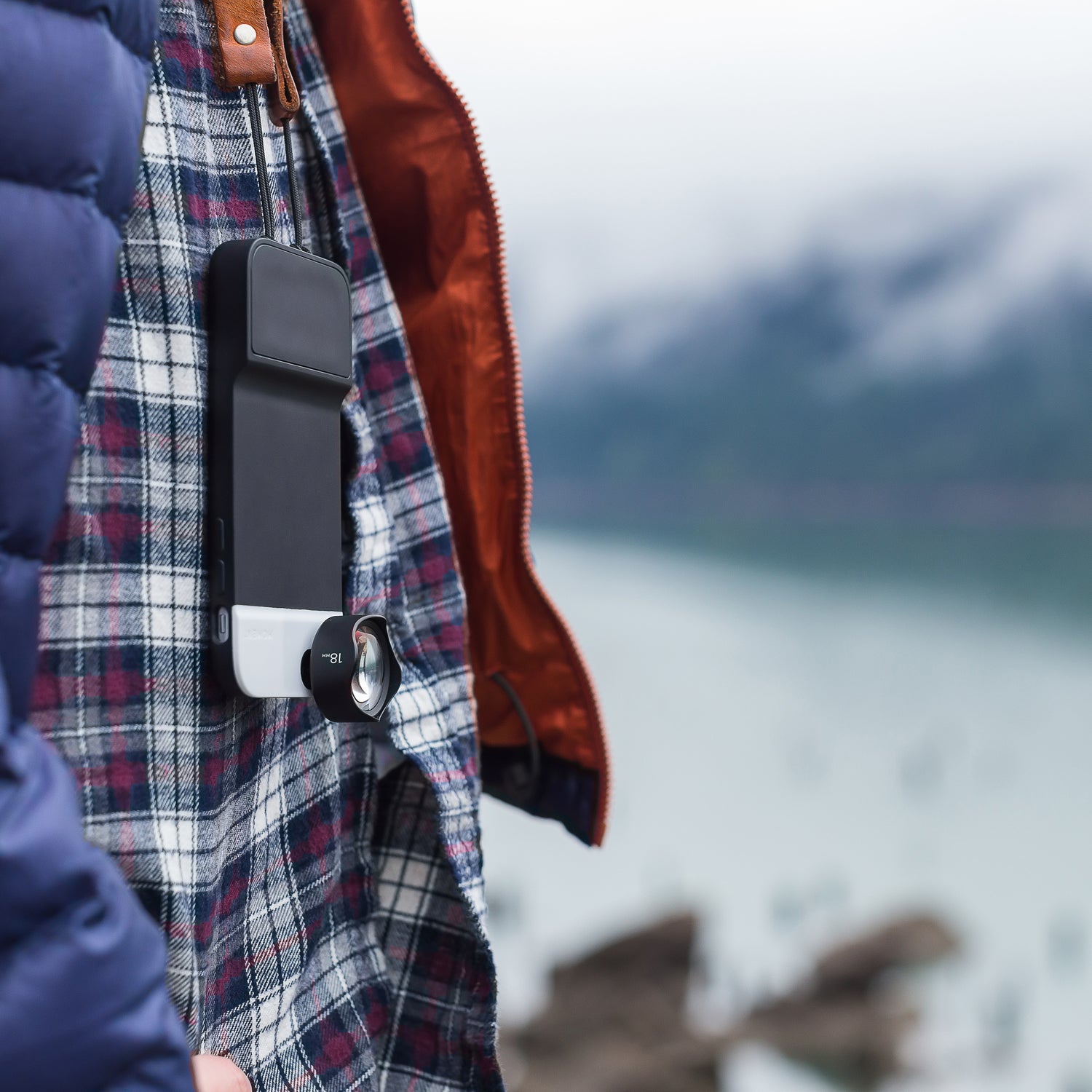 Heading out the door? Read this article on the new Outside+ app available now on iOS devices for members! Download the app.
When we first covered the Moment Lens in August, we had no idea it would spark such heated debate.
The series of smartphone lenses attach and detach with a simple twist, and the shots we took with it—especially with the telephoto and zoom—came out crisper, requiring less editing before posting. But many readers still argued that all photos should be taken with something more powerful and sophisticated than a smartphone.
And that's precisely not the point. 
The point is that everyone—including almost every professional photographer we know—shoots more with their phones than with any other single camera, precisely because the phone is the one device we all have with us constantly. Take Chad Copeland, who's done entire photo shoots using only his iPhone, in part to prove that it's possible.
Now Moment has launched a phone case that will take smartphone photography to the next level. The case "knows" when you're taking pictures (we'll explain in a bit), and, at least theoretically, we think it's an idea that's long overdue.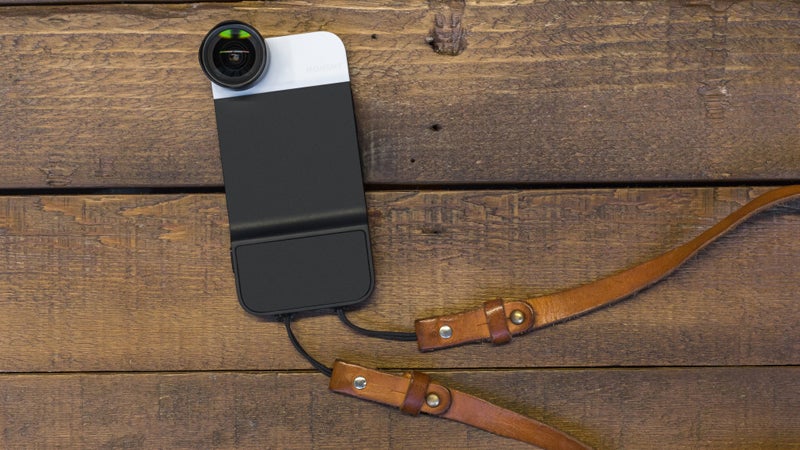 Before we get to the case, you need to understand the two main drawbacks of the Moment Lens: attaching and re-attaching lenses to the smartphone takes time, and in that time you often lose the "moment" you were trying to capture. Secondly, the attachment system isn't robust, so you have to be careful with it if when the lens is attached to your phone.  
The Moment Case is designed to solve both of these problems—the mount is far more robust, so you can leave lenses in place without babying the system. But then Moment went much further.
Probably the case's niftiest feature is its shutter button that, like a traditional point-and-shoot or DSLR, has a half-press feature to lock exposure and subject. This means you can shift the center of the frame without shifting focus from your subject. Yes, there are apps that offer the same functionality, but none of them are as easy to operate as this new case, and all require a tap on the screen, which means losing the stability of a two-handed grip. And most of these apps won't hold that specific focus/exposure for more than a second, which is often too short to compose a shot. 
Moment also says their case "knows" not only when you've attached a lens, but which kind of lens you're using (wide, telephoto, etc.) and will auto-launch the Moment app. 
Designers created a case with a grip on the shutter side, opposite the lens, so that photographers will have better balance if they're shooting one-handed. (Another drawback of the Moment lens is that it's made out of glass. This is great for crisp shooting, but makes balancing the phone difficult.)
Finally, Moment also included a way to attach a camera strap, which should come in handy on skiing, rock climbing, or paddling adventures.
So no, this doesn't change the debate. Frankly, many of us should shoot with better cameras than our smartphones. And smartphone's should come spec'd with better lenses. But since we don't and they don't, we're bullish on the Moment Lens and the Moment Case.
Check out the Moment Case Kickstarter campaign, which launched Wednesday.