Google Keeps Pumping Out Great Smartphone Cameras
How the Pixel 2 improves on the search giant's original smartphone release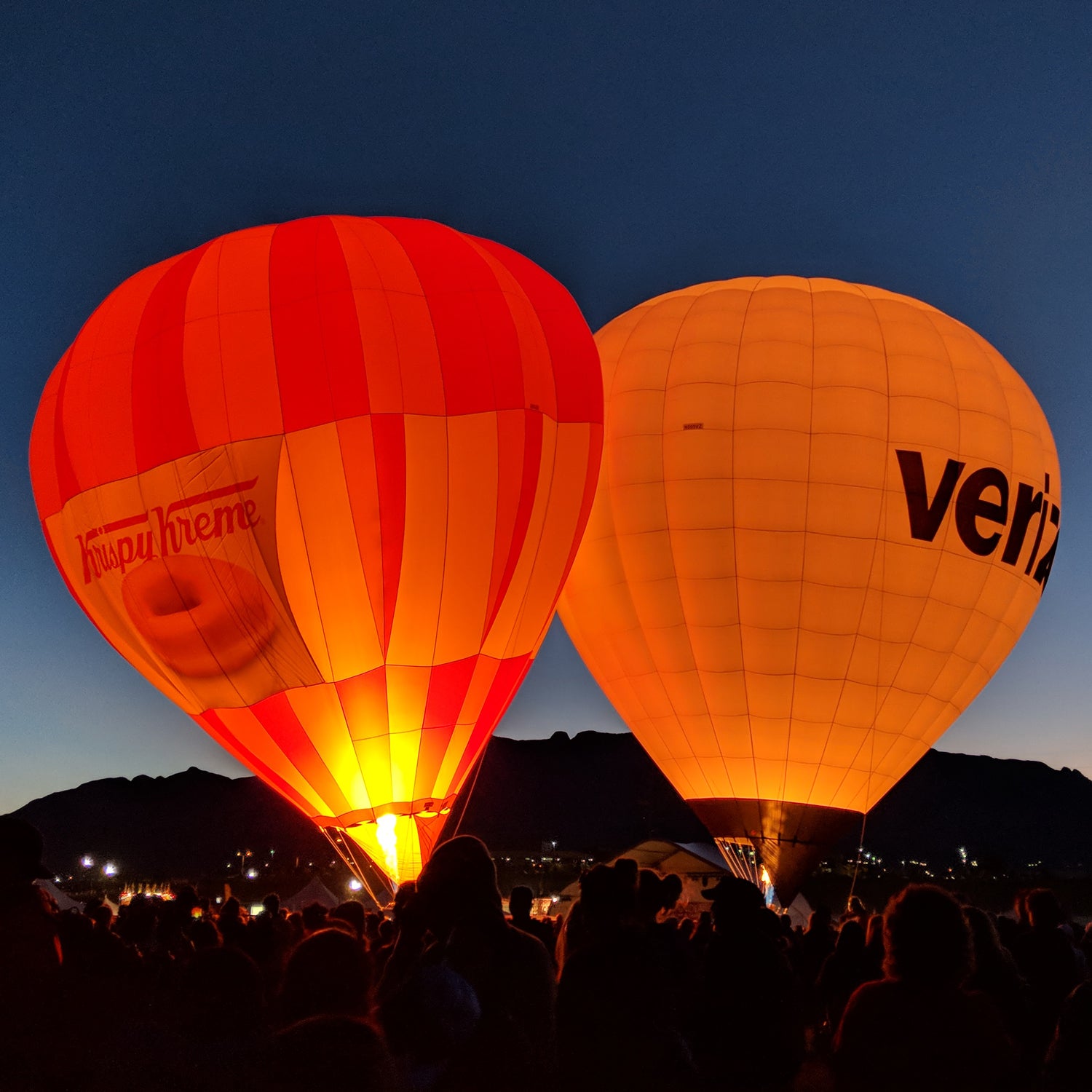 Jakob Schiller(Photo)
Heading out the door? Read this article on the new Outside+ app available now on iOS devices for members! Download the app.
Last year, Google launched its first smartphone: Pixel. Right out the gate, the camera on the Pixel stood up to those on other leading smartphones, including the iPhone 7. Fast-forward one year and the arms race continues. Apple just launched the iPhone 8 with a camera that is a noticeable improvement over the 7, and Google now has the Pixel 2, which is also significantly better than its predecessor. We've been playing with the Pixel 2 over the past week. Here are our first impressions. 
Better Overall Photo Quality
If you've been following cell-phone camera development, you'll know that improvements are made through software and hardware updates. On the hardware side, the Pixel 2 ($650) and Pixel 2 XL ($850) get a faster aperture (a new f/1.8 versus the old f/2.0) on their single 28-millimeter lens. This means that the 12.2-megapixel camera drinks in more light and allows for sharper daytime photos and better low-light captures. Even more important, the wide-angle lens also gets optical image stabilization, which helps reduce shake and blurring when the light is low. Finally, the sensor on the 2 and 2 XL is actually slightly smaller than the original Pixel, but has a different pixel configuration that makes focusing faster and allows for a bokeh, or low depth of field effect, which we'll get to later.
On the software side, the big update is a new HDR, or high dynamic range. With HDR, your camera typically takes three photos—one that exposes for the highlights, another that exposes for shadows, and one with an exposure between the two—and then combines those photos to give you a shot with a lot of dynamic range. On the Pixel 2, the camera takes up to ten photos, many of which are underexposed so that you can nail the highlights. The shadows in this composite photo come out dark, but there's still enough data in the group of photos to pull out details and make them look normal.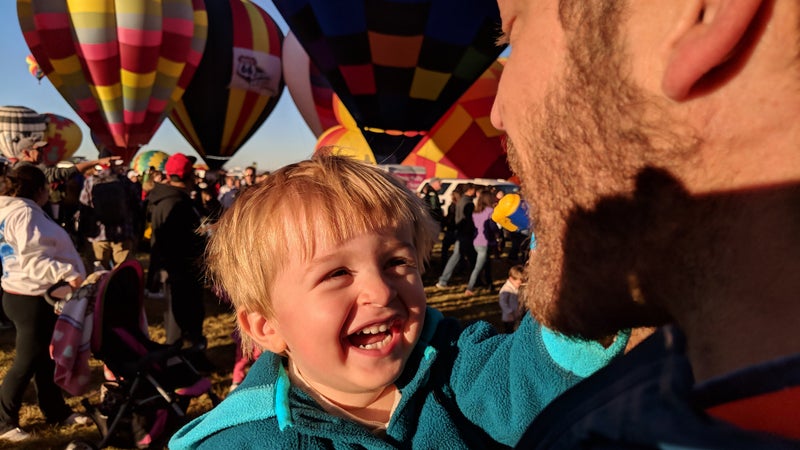 In the past, photos shot on a phone camera would fall apart if you tried to edit them after the fact—there just wasn't enough data for tweaking. With the new HDR, however, we went in and tried to brighten the shadows on a couple shots and were impressed with how much detail we could pull out before the image started to look processed.
The question, of course, is whether the images on the Pixel stack up to the iPhone. Overall they're very similar. In daylight, both the Pixel 2 and the iPhone 8 shoot color-accurate, detail-rich photos that look great on Instagram or blown up on a screen. Both phones are getting better in low-light situations, thanks to features like image optical stabilization and HDR. (Though they still can't stack up to DSLRs or mirrorless cameras in terms of quality—professional cameras have bigger sensors that gather more light and data.) But there are some important differences between the iPhone 8 and the Pixel 2.
One Lens Versus Two Lenses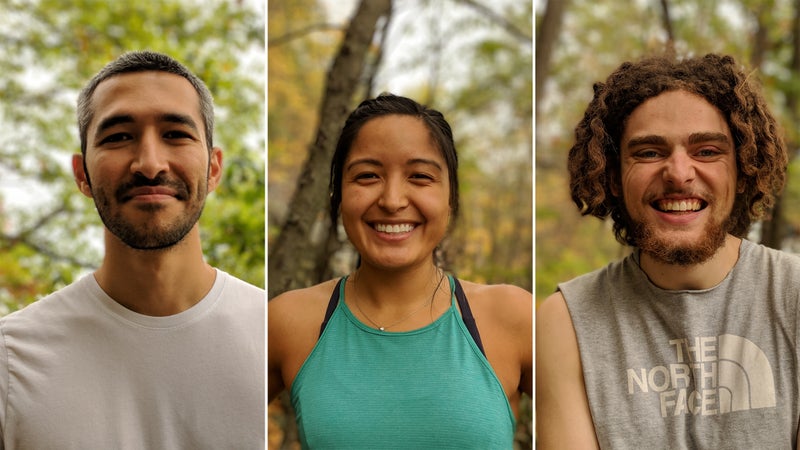 The biggest difference between the Pixel 2 and the iPhone 8, which is the easy comparison, is that lack of a second 56-millimeter zoom lens that comes on the iPhone 8 Plus. We talked to Isaac Reynolds, the product manager on Pixel, and asked why Google decided to stick with just one lens. He said it was all about tradeoffs. Without a second lens, the Pixel 2s (both the regular and the larger XL) are about 30 percent lighter than their iPhone counterparts, which you notice almost immediately. The Pixels' 28-millimeter lenses also stabilized, unlike the 28-millimeter on the iPhone 8 and 8 Plus. (Only the 56-millimeter zoom on the iPhone 8 Plus is stabilized.) Finally, with only one lens, there's less hardware to scratch or break.
Those are the upsides. There are a few downsides, though. First, you can only zoom in digitally on the Pixel, versus optically on the iPhone. The lack of an optical zoom is a true downside, because optical zooming doesn't affect the picture quality, whereas digital zooming does. (A digital zoom is essentially just a crop). Google used software to try and compensate—and it does a good job—but it's still not the same. 
Google also had to come up with a way to create the bokeh effect—that shallow depth of field look where your subject is in focus but the background is blurred—with just one lens. (Apple uses both lenses to create the bokeh effect.) We were impressed with how Google managed to pull this off with just software. The portraits we shot usually looked great, with sharp subjects and blurred out backgrounds. But we also found that the portraits were not as consistent as what we've gotten with the iPhone 8 Plus. For example, sometimes parts of the subject were accidentally blurred; this didn't ruin the shot, but it was easily noticeable. Also, a wide-angle 28-millimeter lens isn't ideal for portraits. Wide-angles tend to warp your subject if you shoot closeups, so you have to be careful and hold the phone at least a couple feet back. Apple's 56-millimeter lens, on the other hand, is ideal and cuts down on that warping. 
The Pixel 2 does not come with anything like Portrait Lighting—the Apple software that lets you adjust the lighting situation on your portraits—but it does allow you to get a bokeh effect from the selfie camera, something Apple will eventually offer on the iPhone X.
The Power of Google In Your Camera
Since Google makes the Pixel, the company wanted to harness its enormous search history and merge it with the camera. The result is a feature called Lens, which for the moment is still in beta. To use Lens, you snap a photo, then press a small button in the menu that tells the phone to do an image search online. Sometimes it works, sometimes it doesn't. But when Google thinks it's found a match, it pulls up relevant data to help augment your photo.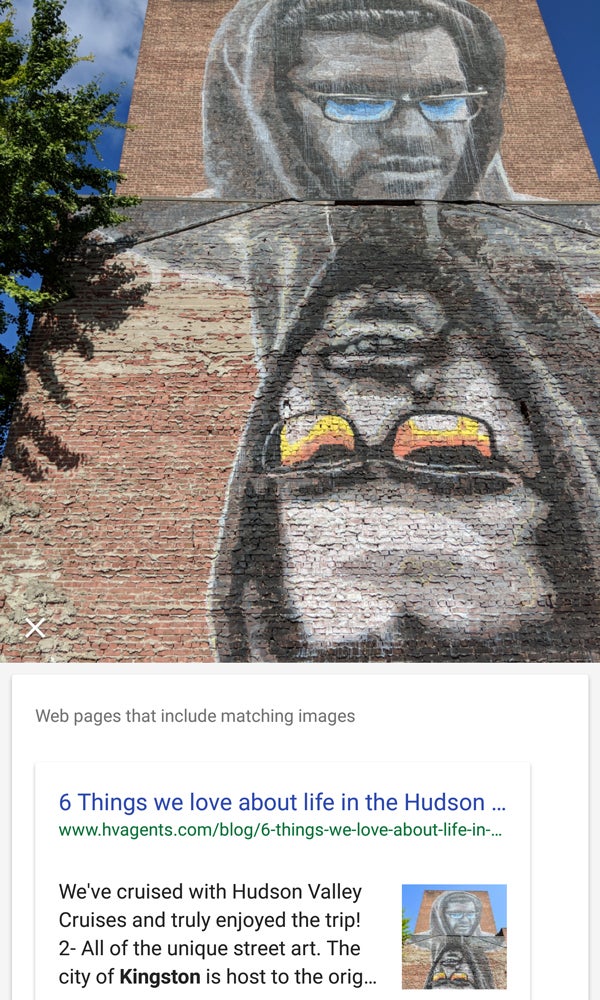 For example, we shot this mural in Kingston, New York, and Google was able to determine that it was painted as part of the O Positive Music and Arts Festival. We also shot hot air balloons at the annual International Balloon Fiesta in Albuquerque, New Mexico. Though it was able to recognize the objects, it couldn't guess that we were at the Fiesta. As Lens get better, we should be able to walk through the world pointing our phones at whatever and getting relevant data sent back about everything from the name of a mountain, to the difficulty of a climbing route, to the make of a particular bike.
Buttery-Smooth Stabilized Video
Unlike the iPhone 8, the Pixel 2 cannot shoot 4K at 60 frames per second, nor can it shoot slow-motion 1080p at 240 frames per second. But it does provide really good video stabilization, which some might consider to be more important. Reynolds told us that the footage is ultrasmooth thanks to the optical image stabilization in the lens matched with additional digital stabilization. That's not sexy on paper, but a lot of phone footage is unusable because of shakiness, and the Pixel 2 goes a long way toward fixing that.
A Phone that Stands Up to the Elements
The Pixel 2 now comes with weatherproofing and dust protection, so you can dunk your Pixel in three feet of water for up to 30 minutes—which is a handy feature for those who like to play outside. 
A Free, Quick Backup for All Your Photos
Like the original Pixel, the 2 will upload all your full-resolution photos and video to Google Photo, for free, meaning you have a perfect backup. 
A Battery that Charges in Minutes
Like the original Pixel, the Pixel 2 also charges to 75 percent in 15 minutes, which is particularly handy when you're on the road. 
Bottom Line
So should you buy a Pixel 2? If you want to be able to zoom optically, if you shoot a ton of shallow depth of field portraits, and if you care about things like Portrait Lighting, we'd say go with the iPhone 8 Plus. But if you want a lighter, slightly less expensive phone that's easier to travel with, has an easier-to-charge battery, and shoots high-quality photos and damn nice portraits, the Pixel 2 is a better choice. You'll have to remember that neither of these phones can replace a professional camera, but both are great to have in your pocket.
Lead Photo: Jakob Schiller
Trending on Outside Online