GoPro Is Finally Starting to Right the Ship
For years, the action-cam maker insisted it wanted to become an entertainment company. Now it's back to focusing on a few core products—a strategy that is finally working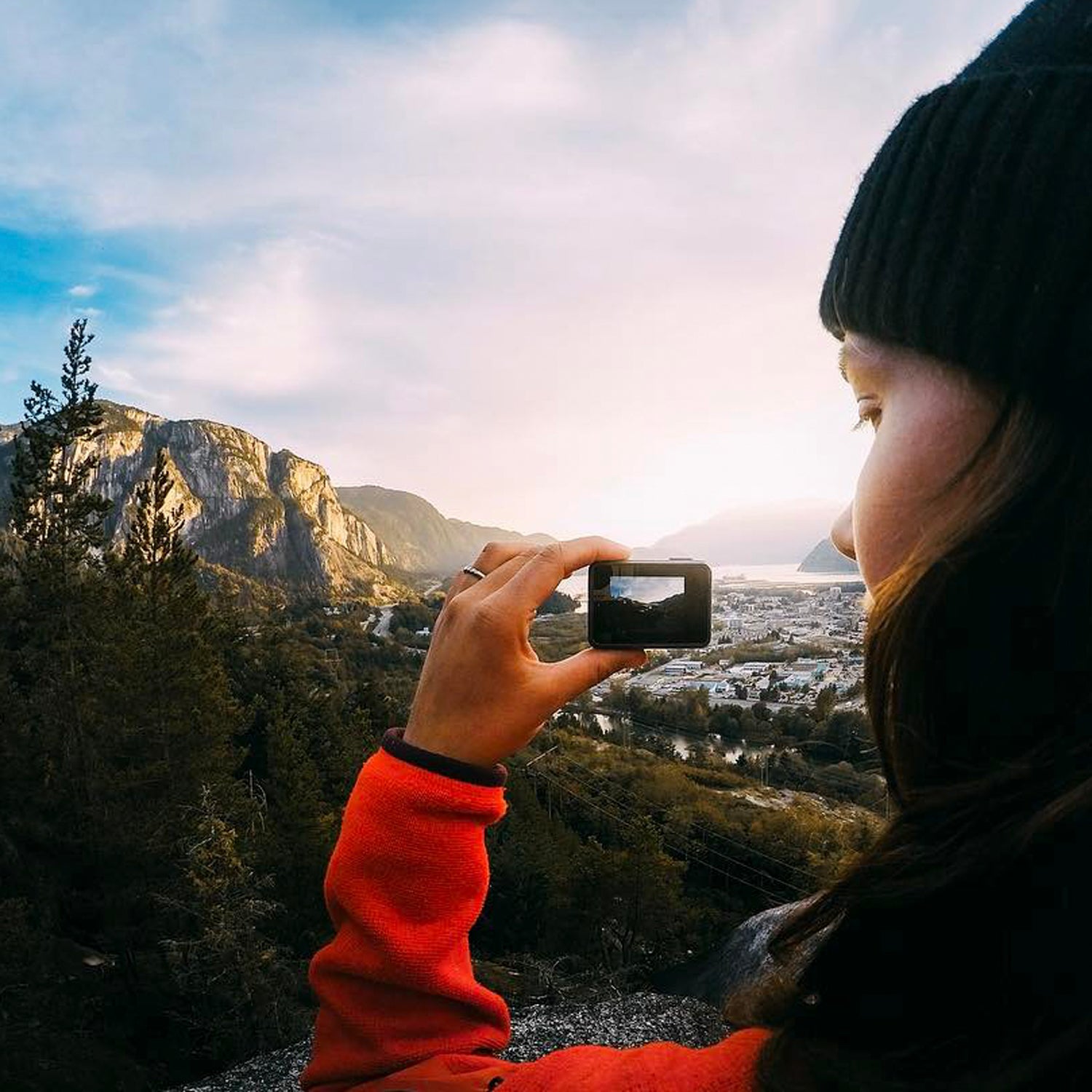 Courtesy GoPro(Photo)
Heading out the door? Read this article on the new Outside+ app available now on iOS devices for members! Download the app.
Things haven't looked good at GoPro recently. After a rapid ascent, it went public in 2014 with a big IPO, hired way more people than it needed, and tried to become an entertainment company. Then the bottom dropped out, with shares hitting a high point of $87 before plummeting back down to around $10, where they've hovered pretty much ever since. When it had to recall the Karma drone 10 days after its launch, we half expected news of a sale or a bankruptcy. But in the past six months, GoPro appears to have pulled out of its tailspin. 
In this month's earnings call, GoPro CEO Nick Woodman reported that the company brought in $297 million in the second quarter. That's 34 percent better than Q2 of 2016, which was one of the company's worst periods ever. The news isn't all good—the company still lost $30 million last quarter—but it's much better than the company's $90 million loss in that same quarter a year before. Woodman is sticking to his claim that the company will return to profitability by the end of the year. 
So what's behind GoPro's turnaround? First and foremost, it went back to focusing on its product. The Hero5 Black is the best-selling digital camera in the U.S., and has been for the past three quarters, according to the NPD Group, an industry consultant firm. This is especially impressive considering the rough start it got: the Hero5 Black had some significant production delays, which meant that GoPro couldn't keep up with demand ahead of the crucial holiday season. Its smaller sibling, the Hero5 Session, which initially launched to lackluster reviews, is in the top five best sellers. 
"I think GoPro is having success at least in part because their devices are embracing new technology that consumers find useful, like 4K video and voice control," says Ben Arnold, an industry analyst for NPD. "These features that have been successful in other technology products are helping to drive interest in GoPro's new ones." 
GoPro's Karma drone is also back from the near-dead. When they were first released last fall, some of the drones would fall spontaneously out fo the sky, prompting a full recall just ten days after it launched. GoPro fixed the faulty battery latch that caused the issue, and relaunched the Karma in February. The company now claims the drone is the second best-selling model in the U.S., despite not being as feature-rich as the DJI lineup. Those sales may be bolstered by the fact every Karma comes with the Karma Grip, which allows you to pull the three-axis gimbal off the drone and use it as a handheld stabilizer, making the Karma system a more complete filmmaking package than its competitors.  
The most recent earnings report was also boosted by the fact that GoPro has been scaling back. The company has cut nearly 300 jobs (or 15 percent of its workforce) since last fall, including the elimination of its entertainment division. This was a major change for a company who, just a few years prior, had been pushing to become a media company like Red Bull, and had dedicated significant time and money to content generation. Supporters of that approach may point to GoPro's YouTube presence, which is still one of the top ten most popular brand channels, with nearly five million subscribers.
But much of that YouTube traffic was organic. Its cameras are so widely distributed at this point (especially among extreme athletes) that they are bound to be capturing cool action pretty regularly. GoPro probably doesn't need a whole entertainment division to license those videos, throw its branding on them, and pop them onto its own channel—users are already doing that for them.
Being 30 million in the hole for your second quarter isn't great, but the fall season is looking promising. GoPro is planning on launching the Hero6 line, and, according to Woodman, production is actually on schedule this year. We can assume it will include a Hero6 Black, and maybe a Hero6 Session, too. The company is also planning on launching its first 360 camera for VR with the GoPro Fusion, and there are rumors that we could see a Karma 2 drone as well. Nobody is coming close to touching GoPro in the action-camera market when it comes to market share; so if everything goes smoothly with the upcoming launches, the company has a very good shot at being back in black before the end of the year. 
Brent Rose is a freelance writer, actor, and filmmaker, currently traveling the U.S. living in a high-tech van, looking for stories to tell. Follow his adventures on Instagram, Twitter, Facebook, and at ConnectedStates.com
Lead Photo: Courtesy GoPro