GoPro's Stock Is at an All-Time Low. What's Next?
An abysmal fourth quarter plunges the stock to its lowest price ever amid questions about the company's future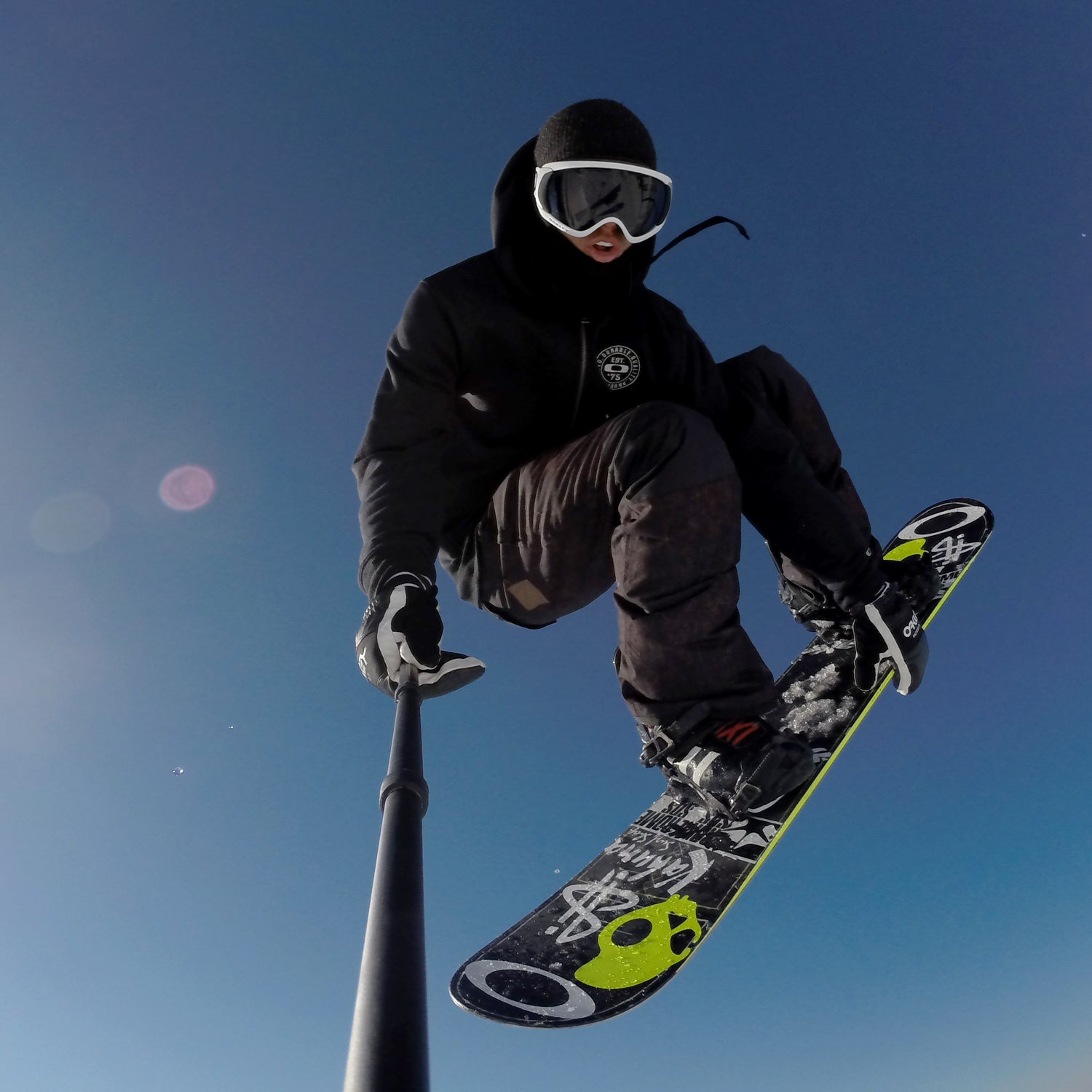 Heading out the door? Read this article on the new Outside+ app available now on iOS devices for members! Download the app.
A little less than a year ago, I wrote about the headwind GoPro faced in the action camera market and the effect on its stock price. "Is GoPro under pressure?" the headline asked.
Not quite a year later, the answer appears to be a clear yes. The action-cam pioneer announced full-year earnings results Wednesday and the news wasn't good. Revenue cratered 31 percent during the fourth quarter, with its all-important holiday sales season, compared to the same period in 2014. Full-year net income fell 40 percent, even as revenue increased 16 percent. Guidance for 2016 is not much sunnier, with the company forecasting revenue dropping slightly to under $1.5 billion.
Chief problems in 2015: price cuts for its flagship product, the Hero4; a dearth of compelling new products; and continued pressure from low-price competitors. "We were expecting bad and we got worse," Dougherty and Co. analyst Charlie Anderson told Bloomberg.
GoPro's issues look to continue for some time. On the annual earnings call, founder and CEO Nick Woodman was blunt, saying "We acknowledge the challenges facing our business," but promising the "breakthrough experience we've all been waiting for" in 2016. That could be difficult. Aside from competitors flooding the market with lower-price options (and the general deflationary arc of consumer electronics prices), GoPro faces several stubborn issues we identified last year that it has yet to resolve.
First, the download problem. Simply put, sharing footage off a GoPro is still not the seamless, easy experience it should be. "Without compelling differences in software, GoPro devices will remain a niche alternative to smartphone video capture," said Morgan Stanley analysts last year.
Second, a lack of compelling new products. GoPro flubbed the release date on the Hero4, which led to inventory backlogs and the fall price cuts. And the long-awaited Karma drone, originally scheduled for late 2015, now has a planned release date of the first half of 2016.
GoPro hopes to address both with its upcoming Hero5 camera, which will have live video capability via Periscope and new software. GoPro still faces stiff competitive challenges on the hardware side. But on the earnings call, Woodman was dismissive of competitors, even as analysts question whether GoPro can keep pace with technological change in crucial areas like virtual reality.
One thing Woodman didn't explicitly address in the call is something we noted last year: What kind of company is GoPro? The answer might say a lot about its future. Since its IPO in 2014, GoPro has tried to refashion itself as a content or media company. That continues today. The day before its earnings call, GoPro announced a new partnership with the PGA Tour and SkratchTV. That followed fourth-quarter deals with the NHL, and Amazon and Sony to debut the GoPro Channel on FireTV and the Playstation, respectively.
But what is still unknown is what those deals really mean for the bottom line. GoPro's financial filings don't disclose the source of revenues—whether they're paying for the privilege of Amazon and Sony hosting channels or being paid for the content. And as Piper Jaffray analyst Sean Naughton told us last year, GoPro has yet to articulate a content monetization plan for those deals. It still hasn't, and GoPro's earnings still appear to be heavily dependent on its hardware products. Perhaps Woodman focused on hardware discussions during the earnings call because GoPro is learning what every media company now knows at some level: content is cheap.
That puts the company squarely in the consumer electronics category. It's not an awful place to be, but it is a tough market. Pricing in consumer electronics is almost always deflationary, outside of some revolutionary new technology. Unless and until GoPro produces a new must-have product, it may continue to face pressure.
Last year, at the time of our story, GoPro's stock price was just under $40. After rebounding over the summer, it's lost 75 percent of that value and now trades under $10, just a third of its IPO price.
All of which might make for the most bullish case for the company. GoPro still has nearly $300 million in cash equivalents on hand, a robust R&D department, a majority market share, and the best brand name in action cameras. After over a year of relatively sunny "outperform" outlooks, analysts are increasingly pessimistic about the company's future.
Most of the bad news, then, might be priced in or close to it. Wall Street pros often caution against trying to "catch a falling knife" or time a bottom in a market or individual stock. But the general pessimism about GoPro's future also calls to mind another maxim, from former Merrill Lynch chief strategist Bob Farrell, whose 10 Rules of Investing are worth paying attention to:
Farrell's Rule No. 9: When all the experts and forecasts agree, something else is going to happen.
That's not to say GoPro is headed for a breakout year. But don't be surprised if, via the Hero5 or some other confluence of events, they manage at least a modest turnaround.
Trending on Outside Online