Hacking Bacteria to Sweat-Proof Your Gym Apparel
From kraut to kefir, we've partnered with bacteria for centuries. Now researchers are programming one strain to revolutionize gym apparel.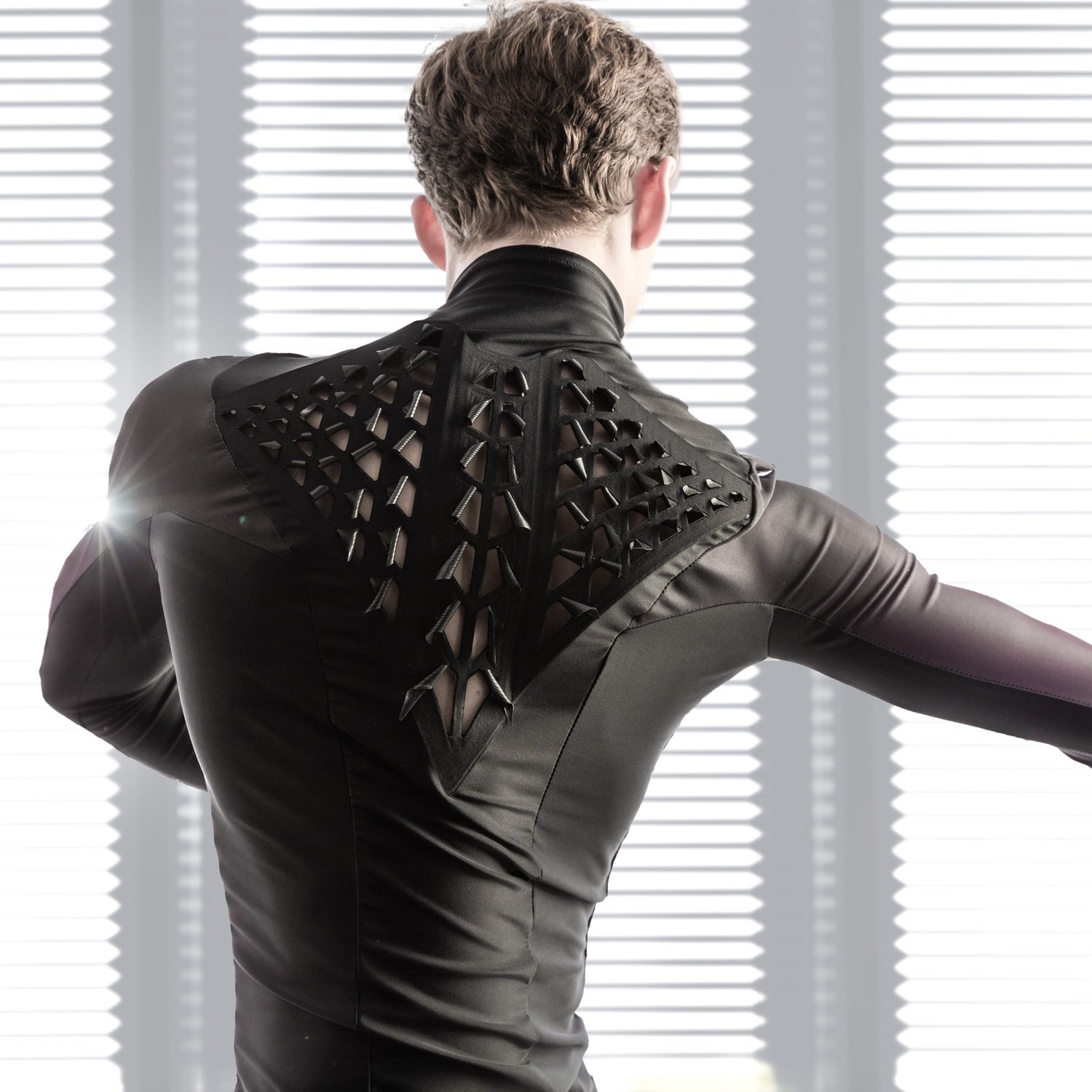 Tangible Media Group(Photo)
Heading out the door? Read this article on the new Outside+ app available now on iOS devices for members! Download the app.
We've forced bacteria to do our bidding for centuries: think beer, wine, and cheese. Now researchers with MIT's Tangible Media Group have other plans. In partnership with New Balance and the Royal College of Art, the team is programming bacteria to bring clothing to life—and they might just revolutionize gym apparel in the process.   
The project, called BioLogic, centers around research of Bacillus subtilis natto, a common bacterium used to make fermented soybeans. The strain has a unique characteristic: in humid conditions, the cells grow up to 50 percent. They shrink again as soon as humidity levels drop. According to head researcher Lining Yao, this predictable behavior makes B. subtilis natto an excellent candidate for hacking. It helps that it's also widely available, cheap, and safe to use.
"Unlike some of the man-made materials we work with, these bacteria are hypersensitive: They respond instantly and dramatically to changes in moisture," says Yao. 
To take advantage of how these bacteria expand and contract in the wild, Yao and her team transformed the cells into a slimy biofilm and printed it onto tiny pieces of spandex using a high-resolution micron printer developed for the project. Here's where it gets crazy: the scientists control the biofilm (and therefore the underlying fabric) based on the patterns they print. For example, straight lines in the pattern make the spandex fold sharply, whereas many small lines drawn together cause the fabric to curve upward like a bow.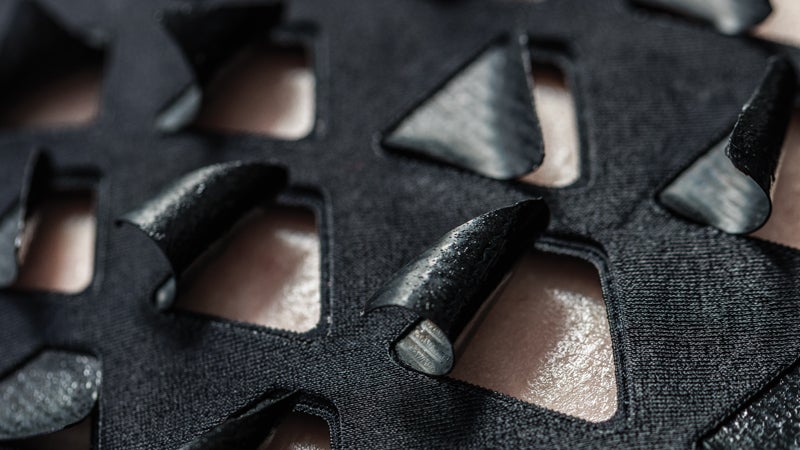 Once the researchers were happy with the speed and degree of the humidity response, the bacteria-infused spandex was built into New Balance garments according to a "sweat map" developed by phyiologists. The prototype outerwear line is called Second Skin and, while New Balance says it currently has no plans to sell the line to the public, the findings will inform the company's future apparel.  
The Second Skin line is designed to perfect a wearer's temperature regulation—something companies from Eddie Bauer, with its FreeVent Pro venting technology, to Gore-Tex, with its Active fabrics, have been trying to do for years. In the "Making of BioLogic" video, tiny triangular flaps in the garments peel back and vent the dancers as they begin to perspire. As the dancers cool off, the vents fold back into place. 
"This material could be an elegant and modern solution to the age-old problem of climate control for runners," says Katherine Petrecca, general manager of Studio Innovation at New Balance. "It's easy to envision a future state in which a BioLogic-enabled garment could allow a runner to go out for an hour in cold weather and remain at an optimal temperature and humidity level throughout their entire run."
According to Yao, self-venting outerwear is just the beginning of the technology's potential applications. The scientists made no genetic changes to the bacteria, but in the future, they could insert a few lines of code into B. subtilis natto and other strains of bacteria to make them perform more complex functions. In the same way Wi-Fi can be found in everything now from slow cookers to bathroom scales, there may come a day when most consumer products have a built-in biological "nano-activator." For athletes, imagine a running hat with a brim that automatically unfurls and retracts based on how sunny it is or shoes that know when it gets dark and start to glow. 
"I'm excited to make this technology more flexible and multifunctional," says Lining. "As an interactive designer, I usually play with electric motors to make things move, but these are living motors we can actually grow."
Lead Photo: Tangible Media Group