Gear Guy
How Can I Outfit My Next Backpacking Trip on the Cheap?
I'm in search of the Holy Grail of water bottles. Something that keeps my coffee hot and my G&T cold. It should also be able to take a serious beating.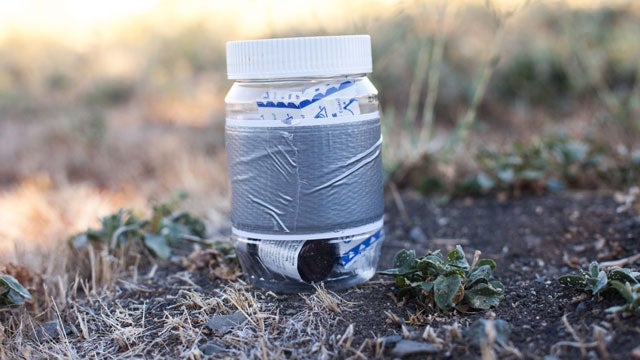 Heading out the door? Read this article on the new Outside+ app available now on iOS devices for members! Download the app.
Every centimeter of your pack—and each buck in your wallet—counts. Stuffing it with gear that pulls double or triple duty is one of the smartest ways to consolidate space. I picked seven of my favorite multi-purpose items that you can get for under $7. Hiking smart shouldn't break the bank. 
---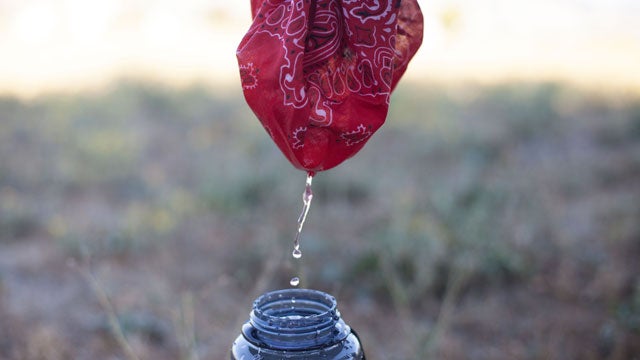 1. Bandanna 
You can choose how fancy you want to go with your bandanna, but I got the simple, paisley cotton one pictured for $2. You can use a bandanna as a water sifter if a silty puddle is your only water source. It also works as basic breathing mask if you find yourself near a forest fire. And tied correctly, it makes a tidy makeshift bag. If you buy the classic red bandanna (or another bright color), it makes a simple emergency flag. You can also use one for bandaging and splinting, because cotton is absorbent and heartier than gauze.  
---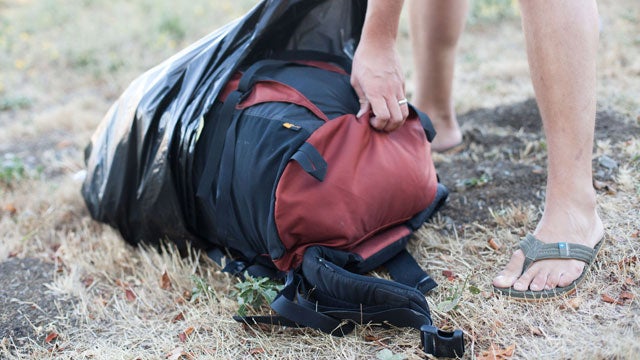 2. Garbage Bag
A 30-gallon garbage bag can pack down to the size of a golf ball, it's incredibly light, and it can act as a pack cover or emergency bivy if you cut it correctly. Garbage bags are very cheap, with even pricey ones coming out to about $0.20 per bag. Bonus: Trash bags are super flammable, and while the acrid smoke they give off is not ideal, if you're in a survival situation, you'll just be happy for a fire.
---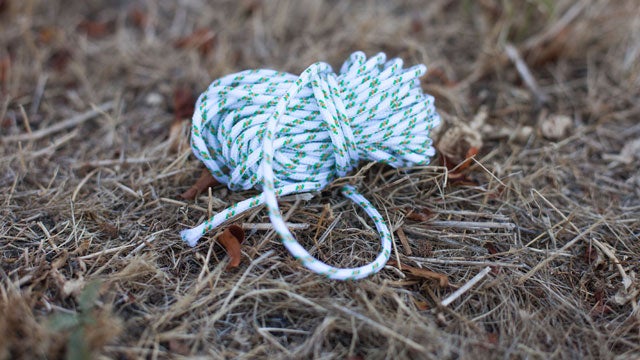 3. Paracord
P-cord is an essential piece of gear for any pack. With paracord you can create the roof of a shelter, hang your food, or repair your pack or other gear while out in the field. Any type of rope is key in splint building, so this doubles as a first-aid item. If you want to get super-Les Stroud about it, you can also use paracord to build a trap for small animals.
---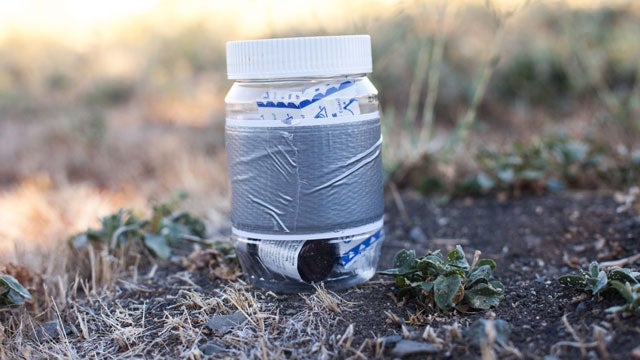 4. Old Peanut-Butter Jar
It's water-tight, lighter than a Nalgene (runner-up for this suggestion), and essentially free (if you were planning on eating the peanut butter anyway). On top of being a good place to put your first-aid kit, it can be used as a water container in a pinch. And if you surround it with a yard or so of duct tape, you have a multi-use piece of gear wrapped around a multi-use piece of gear in a hyper-efficient space. Whoa.
---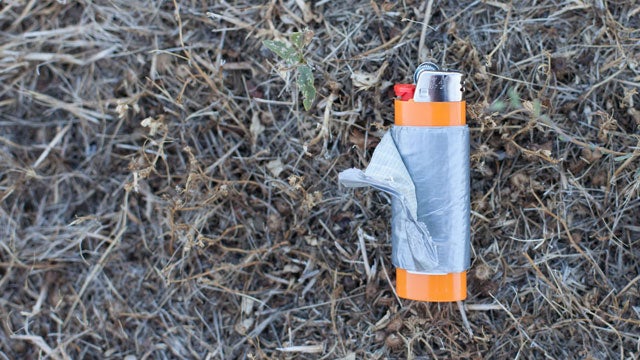 5. Duct Tape
It's common knowledge that duct tape has approximately 1 million potential uses. I've used it in some capacity on almost every single field repair I've made—including on my own body (to help keep water off nasty wounds). While I, like everyone else, know how multi-purpose duct tape is, I was nonetheless surprised to discover that it's also extremely flammable.
---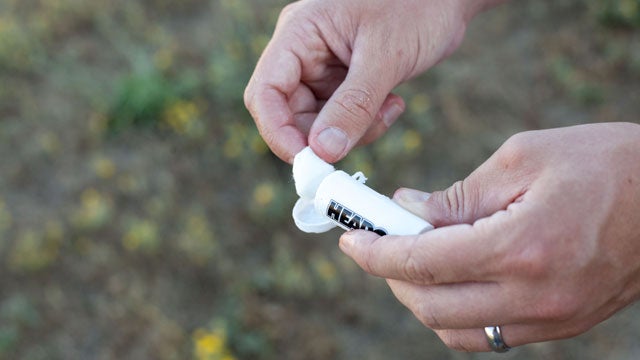 6. Vaseline-Soaked Cotton Balls
This is hands-down my personal favorite fire-starting accessory. Vaseline is made from petroleum, which is extremely flammable. Soaked in cotton, Vaseline will burn for long enough to build a fire if you can get a spark on it. You can also use the Vaseline as a salve for wounds or chapped lips, and as a lubricant for sticky zippers. I like to pack as many cotton balls as possible into an earplug container and put them in my first-aid kit.
---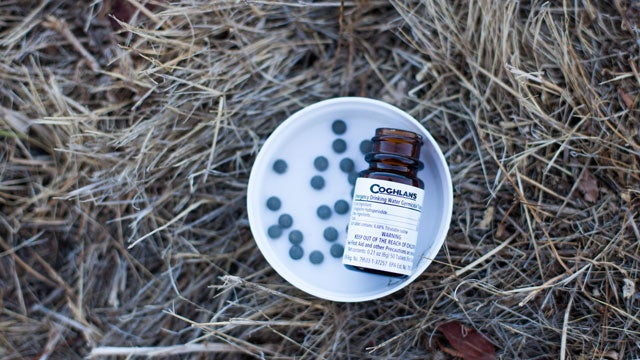 7. Iodine Tablets
Treating water with iodine can prevent all kinds of terrifying water-borne maladies, on top of making your water taste like it came from an outdoor hose. Iodine can also be mixed to make a sterilizing solution for wounds. In a Ziploc bag, mix iodine with water to a solution the color of iced tea. Then cut off the corner of the bag and shoot that sterilizing solution into a wound to irrigate it. 
---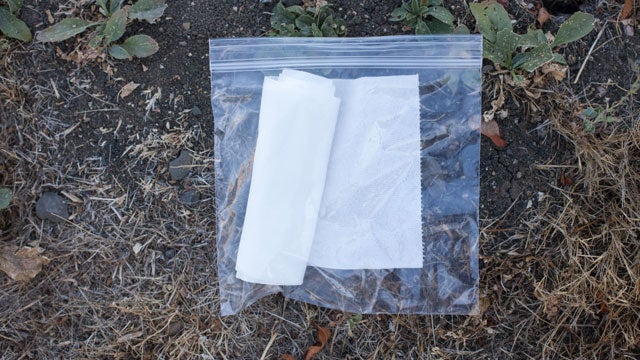 8. Toilet Paper
I promised you 7, but this eighth item is essential. By its very nature, toilet paper is multi-use. On top of being a necessity in every pack for the obvious reason, dry toilet paper is a fine fire starter, and you can string it over a branch as a trail marker. Afford yourself the luxury of plenty of TP when packing. It takes up no space, is awful to run out of, and someone almost always forgets to pack his or her own.