The Best Summer Watercraft Costs $35
Sometimes the simplest experience is all you need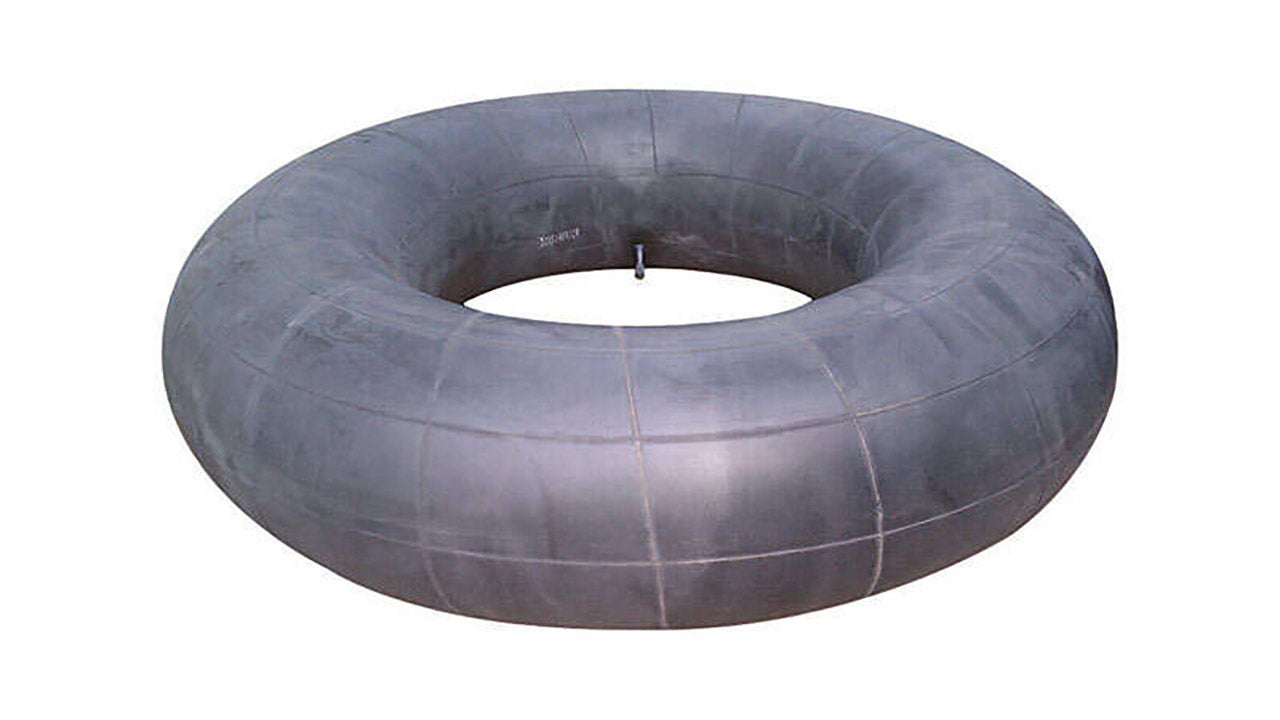 Stage Pass(Photo)
Heading out the door? Read this article on the new Outside+ app available now on iOS devices for members! Download the app.
It's hot this summer. And what better way to cool down than getting on a river, lake, or stream? Here's a reminder that you don't need an expensive, complicated boat to do that. A simple, cheap rubber inner tube is all you need to get wet on flat water.
Last weekend my brother-in-law asked me to take his inflatable standup paddle board up to our family cabin for him. He didn't have room for it in his Subaru. While the SUP itself rolls up, and the paddle collapses, the whole thing, with the necessary high volume pump, takes up as much room as four carry-on suitcases. He got it used from a friend, but new, it would have cost something like $400.
Worthwhile? Not really. It took up so much room in my truck that, along with the three coolers and dogs, it ended up dictating that my wife and I drive both our trucks up there, a round trip of 600 miles and 10 hours. It sure looked like fun while people were paddling around on it, but that total time on the water probably added up to only a single hour of use. Total distance paddled equalled a few loops around the bay in front of the cabin.
Separately, another friend just texted me asking which folding or inflatable kayak was best. I've spent a fair bit of time in those, floating the Echooka River on Alaska's north slope and failing miserably in an attempt to paddle from Havana to Key West. And sure, in those extreme circumstances, the almost-real-boat nature of multi-thousand-dollar packable kayaks was definitely necessary. So, I asked said friend what he needed to use it for, anticipating something involving a bush plane and rescue insurance. His response? "Floating and having a beer." He just wanted something he could fit in his car.
If you have similar needs that don't go beyond relaxing on an an easy lake or river, then you don't need to spend a fortune just to get a sun burn and drink a few beers. And it should go without saying, but always wear a life vest.
Types of Float Tubes
Vinyl
There are, of course, multiple efforts at building a better inner tube. Visit a big box store, and you'll find ones made out of vinyl. I guess that material gets less hot in the sun. But if one side of your inner tube gets hot, flip it over. The other side will be nice and cool, since it has been sitting in water. You don't need a less durable material to stay cool.
Polyester
Some higher end outdoor brands attempt to make their inner tubes out of polyester so they're "packable". But that material is the same thing they make inflatable sleeping pads from. If you're worried about carrying weight on your back over a long distance, just leave the packable tube at home and float on your sleeping pad instead. (Most seasoned backpackers already know this trick.)
Fancy Features
And then there's features like handles, tethers, and drink holders. If you're really worried about the ability to hang onto a soft, donut-shaped object while floating a lazy river, may I suggest simply adding a few feet of rope? Wondering what to do with your empties between put in and take out? Tie a stuff sack to that rope. Adding complication won't make an afternoon on the water better, it just increases cost.
The Best Inner Tube For Floating
Simple black rubber inner tubes, of the kind designed to go inside a truck tire, are available from most tire shops and DIY stores. Look for one that's 36 to 44 inches in diameter to fit an adult. This one costs $35; you can probably find one for less. You don't need to pay extra for a pre-inflated one. Inner tubes are fitted with the same Shrader valve as your car or truck's tires. Since everyone should be carrying a tire repair kit already, just use that compressor to put air in your inner tubes. Do that at the put in to save room in your vehicle, then deflate the inner tube to drive home. Store them in the back of your garage somewhere, and they should out last your ability to remember where you put them.
What about leaks? If an inner tube gets cut or penetrated it will just deflate. Splash some water on it, then submerge it and look for air bubbles. Once you find the leak, use your bicycle tire patches to seal the hole.
Getting on the water really shouldn't be more complicated than this. Now, go have fun for cheap.
Lead Photo: Stage Pass
Trending on Outside Online