The Difference Between the iPhone XR and XS Cameras
The XR is essentially just as good as its pricier, more feature-rich sibling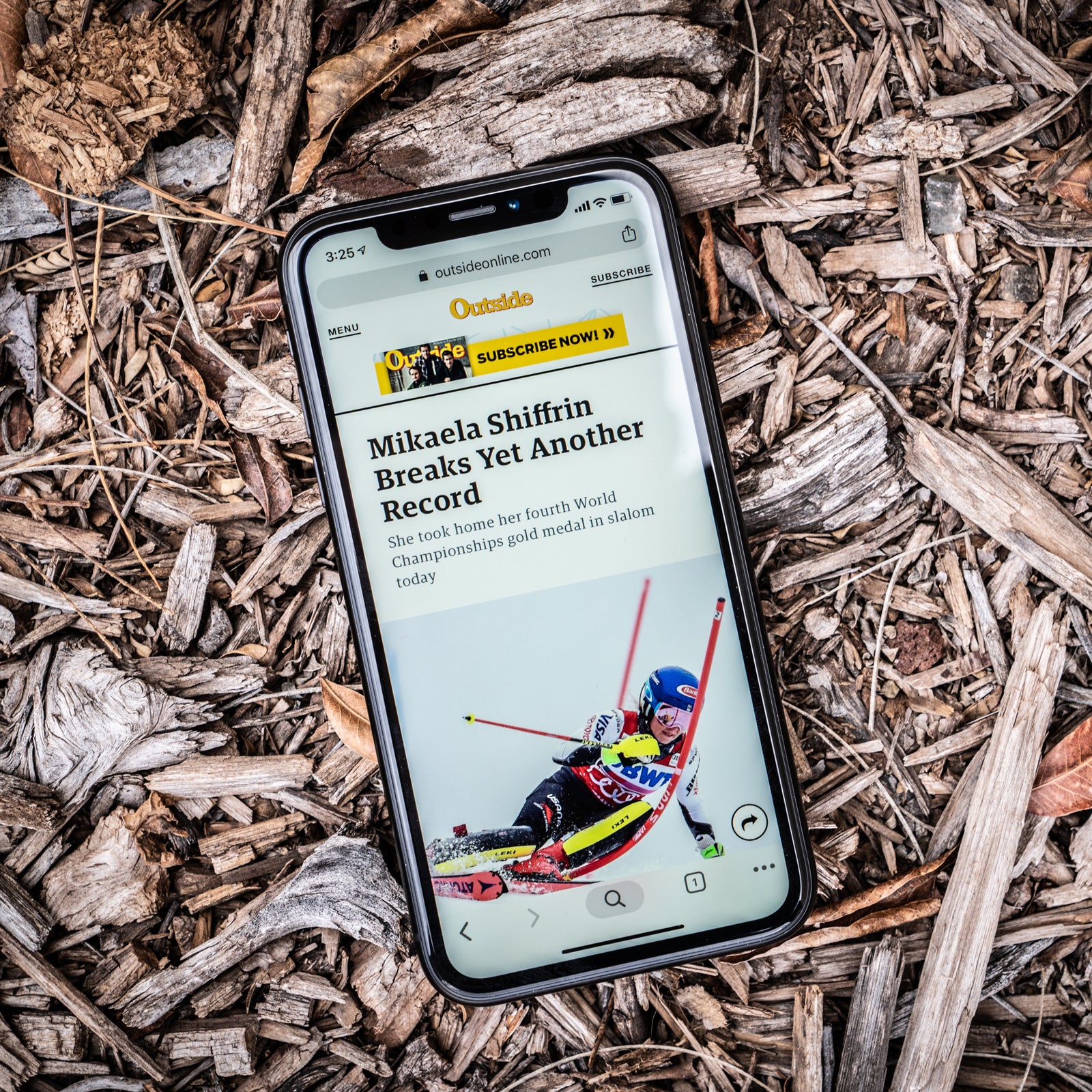 Jakob Schiller(Photo)
Heading out the door? Read this article on the new Outside+ app available now on iOS devices for members! Download the app.
Even though it's February, I still constantly get the question: Should I buy the tricked-out iPhone XS or its more affordable brother, the XR, both of which debuted last fall? My answer, almost exclusively, is the XR. It's $250 cheaper and pretty much the same phone, especially when it comes to the camera. Anyone who needs the XS either has a dog (more on that in a bit) or just wants the fanciest Apple toy.
I've come to love the XR because it has the same 12-megapixel sensor (the most important part of the camera) as the XS. It's 30 percent larger than what came in the X and is able to suck in more data for extremely detailed daylight photos, as well as pretty good low-light shots. The new sensor also comes with deeper pixels that create ultrarich colors.
Alongside the sensor, both phones also come with Smart HDR, or software that allows the phone to take a burst of photos with various exposures and then combine them into one perfectly defined photo with exceptional highlights and shadows. Additionally, both phones shoot great portraits and have a feature that lets you choose how much blur you want in the background after the fact, if you're feeling fancy.
The main difference—and one that's not worth $250, in my opinion—is that the XS comes with a zooms lens in addition to a wide-angle lens, whereas the XR only has the wide-angle. The zoom does make slightly nicer portraits, because it's longer and won't warp your subject when you get close. And that second lens allows the XS to make blurry-background portraits of dogs and inanimate subjects, while the XR can only do that with humans since that's all its software recognizes. Dog lovers might balk, but there are rumors that the XR will get a software upgrade down the road to fix the problem.
Finally, here's the other part of the conversation that not many people acknowledge: no iPhone, not even the stupidly expensive iPhone XS Max, comes close to matching the power of a mirrorless or DSLR camera. The iPhones are great for on-the-go adventure shots you'll post to Instagram or text to your friends. But if you're trying to create an image that's more than 12 megapixels, or trying to snap a truly sharp photo in low light, or trying to zoom in farther than the XS lens, you shouldn't be shooting with an iPhone anyway. For me that's one more reason to save my money on the XR and spend that savings on something more powerful.
Lead Photo: Jakob Schiller
Trending on Outside Online