Indefinitely Wild
Get More from Your Binoculars with This $100 Stick
Whether you're hunting, bird-watching, or visiting a national park, the six-ounce Kestrel Glassing Systems Monopod will drastically improve your experience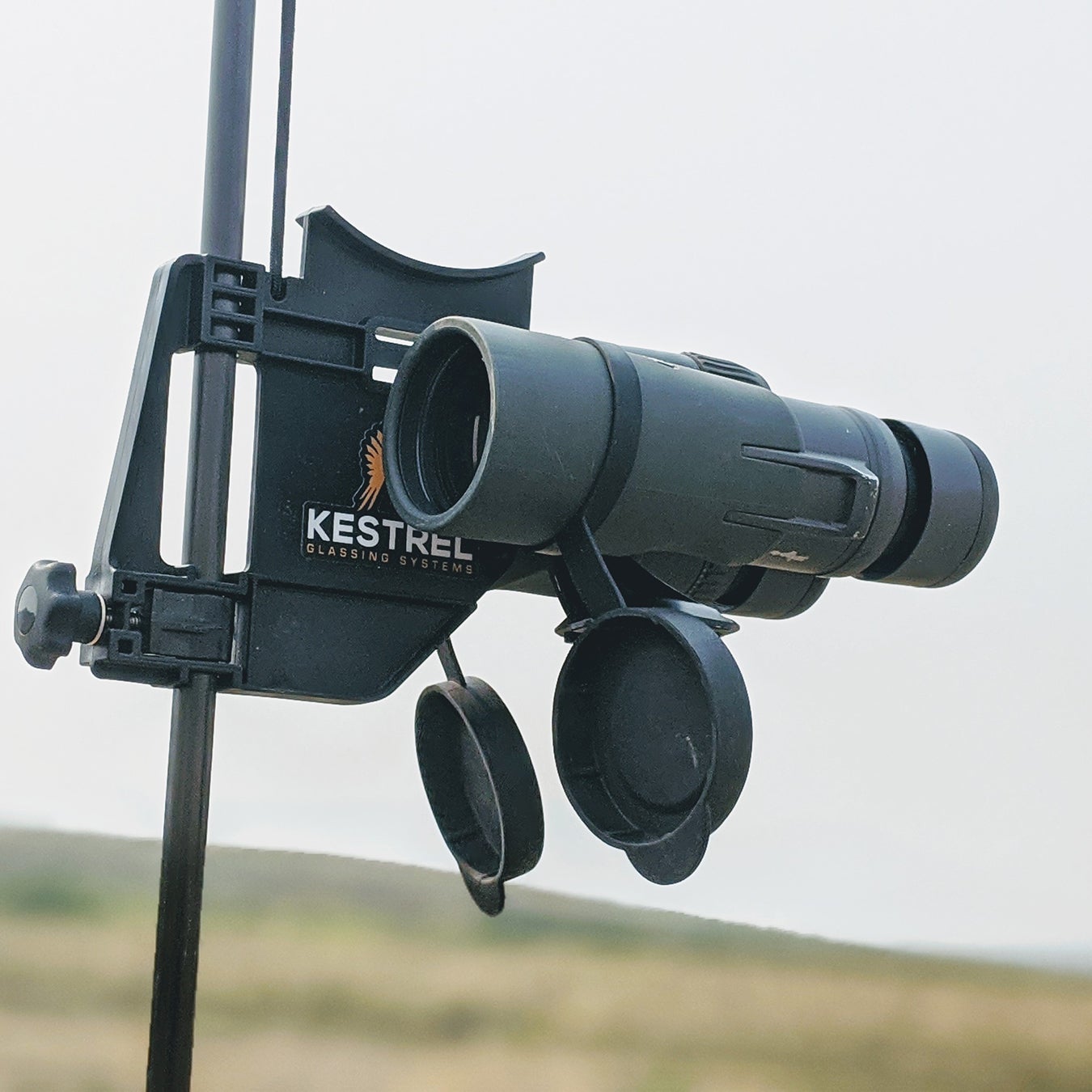 Heading out the door? Read this article on the new Outside+ app available now on iOS devices for members! Download the app.
I recently cut weight from my pack and improved my ability to spot animals—both to a single carbon-fiber stick. That's because the Kestrel Glassing Systems Monopod ($100) can, in some circumstances, replace a heavy tripod while offering a stabilized platform for your binoculars that's also much faster to set up.
From birds to ungulates to predators, most animals evolved to blend into their habitats. That means the easiest way to spot them is to look for movement, not colors, shapes, or patterns. But pick up a pair of binoculars and one of the first things you'll notice is that your hands move, too. Often a lot. And that movement prevents you from effectively spotting other movements. So to better employ magnified optics, you need to stabilize them.
Adding stabilization has traditionally involved mounting a pair of binoculars to a tripod. The lightest one in my arsenal—an Outdoorsmans Compact tripod with the brand's Pan head—weighs 2.7 pounds and costs $900. As you'd expect for that price, it provides exceptional stabilization. But it also adds literal pounds of weight to my pack and takes about a minute to unstrap, unfold, and fully assemble.
In contrast, the Kestrel Monopod weighs a mere six ounces, and you can whip it out, attach your binoculars, and be glassing critters less than five seconds later. The advantages offered by its minimal weight and speed are compound: not only does it enable me to travel farther into the backcountry, but it also means I can carry image stabilization along more often, with less preparation, using a smaller pack. I can then deploy stabilized optics in a more fluid fashion that involves far fewer steps, making it less likely I'll disturb the animals I'm looking at. Its stabilization also helps me get more out of my binoculars. With such a clear view so easily had, I find myself needing my spotting scopes (which provide considerably more magnification) less and less, meaning I can shed even more weight.
The Monopod is more than just a 44-inch-tall stick. An internal shock cord allows it to fold in half like a tent pole and also supports a polymer fin that pivots around the monopod and slides up and down its upper half. To connect your binoculars, install a metal quick disconnect (QD) pin to the standard quarter-inch socket found in the front of the frame pivot on most optics. That pin then clips in and out of a socket on the fin, facilitating a fast, secure connection. Because the fin and the binoculars clipped to it stretch the shock cord as they hang, this arrangement supports the weight of the optics while still allowing total freedom of movement. Stabilization is provided not just from the rigidity of the carbon support pole but also by its ability to dampen vibrations induced by your grip. The Monopod is designed to be used while seated.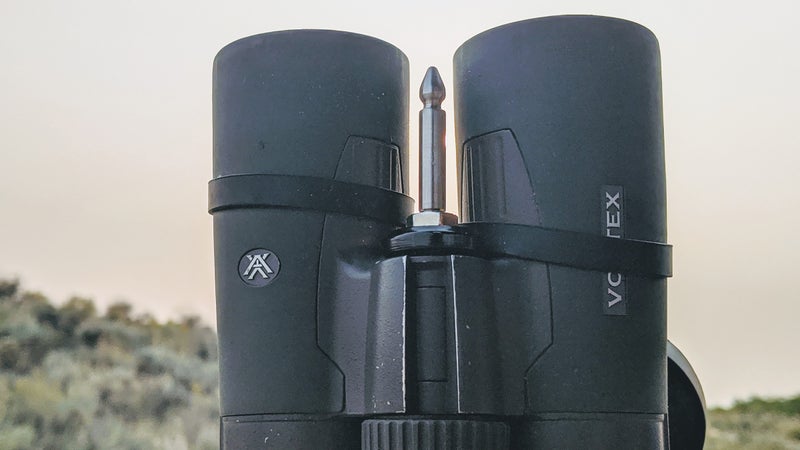 Despite those advantages, Kestrel's Monopod cannot provide stability equivalent to a quality tripod—without a tripod's ability to stand freely on three contact points on the ground, it never could. What the Monopod does provide is an unexpected amount of stabilization from a device that's vastly easier to carry and can be employed instantaneously. And that's added up to a device I now carry far more often, enabling me to better observe wildlife more frequently.
Kestrel Glassing Systems is the brainchild of mechanical engineer Jon Lucas, who came up with the idea while packing for a backcountry elk hunt a few years ago. Evaluating his system, and trying to remove as much stuff from it as possible to save weight (the same approach ultralight backpackers take), he tells me that he found himself holding his heavy tripod and wishing he could leave it behind, but concluding that there just wasn't a good way to do so.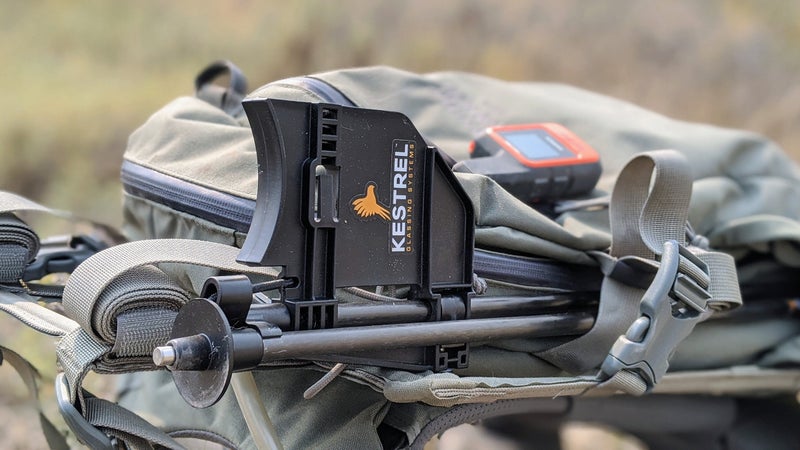 Lucas has conducted durability testing that has proven the Monopod's ability to accept a pair of binoculars thousands of times. His computer simulations suggest it can do the same tens of thousands of times more. The Monopod is assembled in Idaho, from American-sourced parts. Despite the light weight and reasonable price, nothing on it feels lacking.
Armed with a Kestrel Monopod, will I be able to totally abandon a tripod this fall? No, because I'll also want to view animals while standing or lock in a view on a freestanding tripod and step away so a friend can see it, too. But anytime I'm throwing on a backpack, justifying the additional weight will be a lot harder.