Lumo's Shorts Will Improve Your Posture
The new workout clothing has built-in sensors that the company claims will help you become a better, faster runner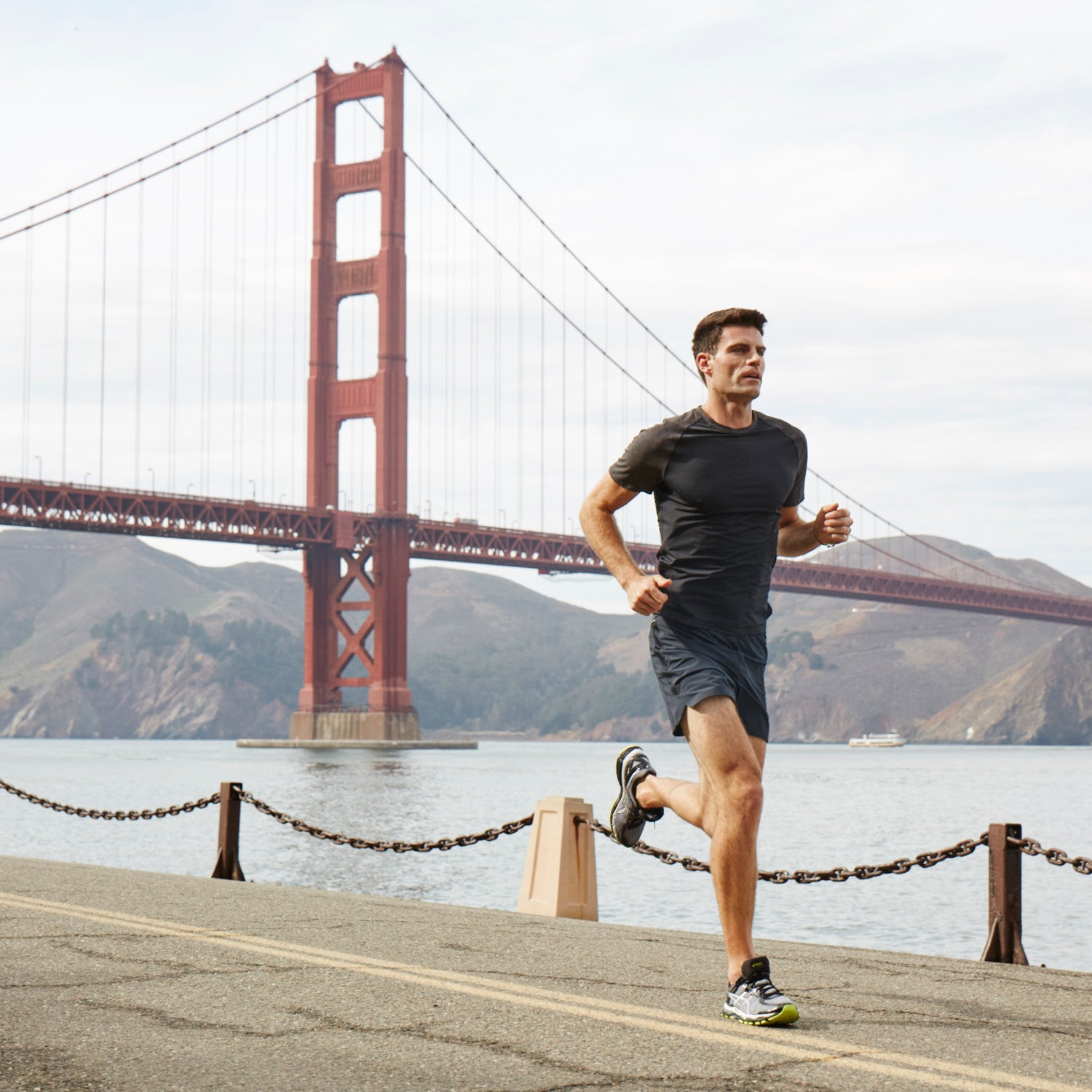 Heading out the door? Read this article on the new Outside+ app available now on iOS devices for members! Download the app.
Improving your posture is key to becoming a better runner. Trouble is, that's not easy to do unless you have a coach. Lumo (creator of the anti-slouch Lift sensor) wants to fix that problem with its new line of workout wear. 
The clothing, which includes a set of tights for women ($169) and shorts for men ($149), is embedded with a nine-axis sensor at the base of your spine that's about the size of an energy gel. The sensor constantly measures metrics, such as the rotation of your pelvis and the up and down movement of your torso. With this data, it can watch for things pelvic drop (which tells you if you slouch or have tight hips) and bounce (how much time you spend going up and down versus forward). The clothing analyzes those numbers, then provides live coaching via the smartphone app and Bluetooth headphones. If you'd rather run in peace, the clothing has onboard memory, so you can eyeball how to improve your form after each effort.  
While I've disliked other sensor-laden clothing I've tested, mainly because of bulky batteries and clunky apps, Lumo seems to have addressed those complaints. The data its clothing provides is useful to any runner and its data-delivery system is smart. And the stuff is actually comfortable: Lumo collaborated with Mas Holdings (Lululemon's manufacturer) on fit and design and with Flextronics (which has worked with Apple and other tech leaders) on hardware. "Technology is most successful when it's invisible and fits with everyday life or habits," says Monisha Perkash, Lumo's CEO. "We're used to wearing clothes. So we believe the future is integration."
Both Lumo pieces will run for a month on one charge and can be washed with the battery in place. As far as I know, it's the only smart clothing with that capacity. If all these details hold true when the products launch in March, Lumo could be the first brand that gives us what we want from wearable tech: barely-there awareness of gadgetry, but insights that let us reach our full fitness potential.
Lead Photo: Lumo