The Moment Lens Will Make You a Better Photographer
A lens so sharp, you won't leave home without it.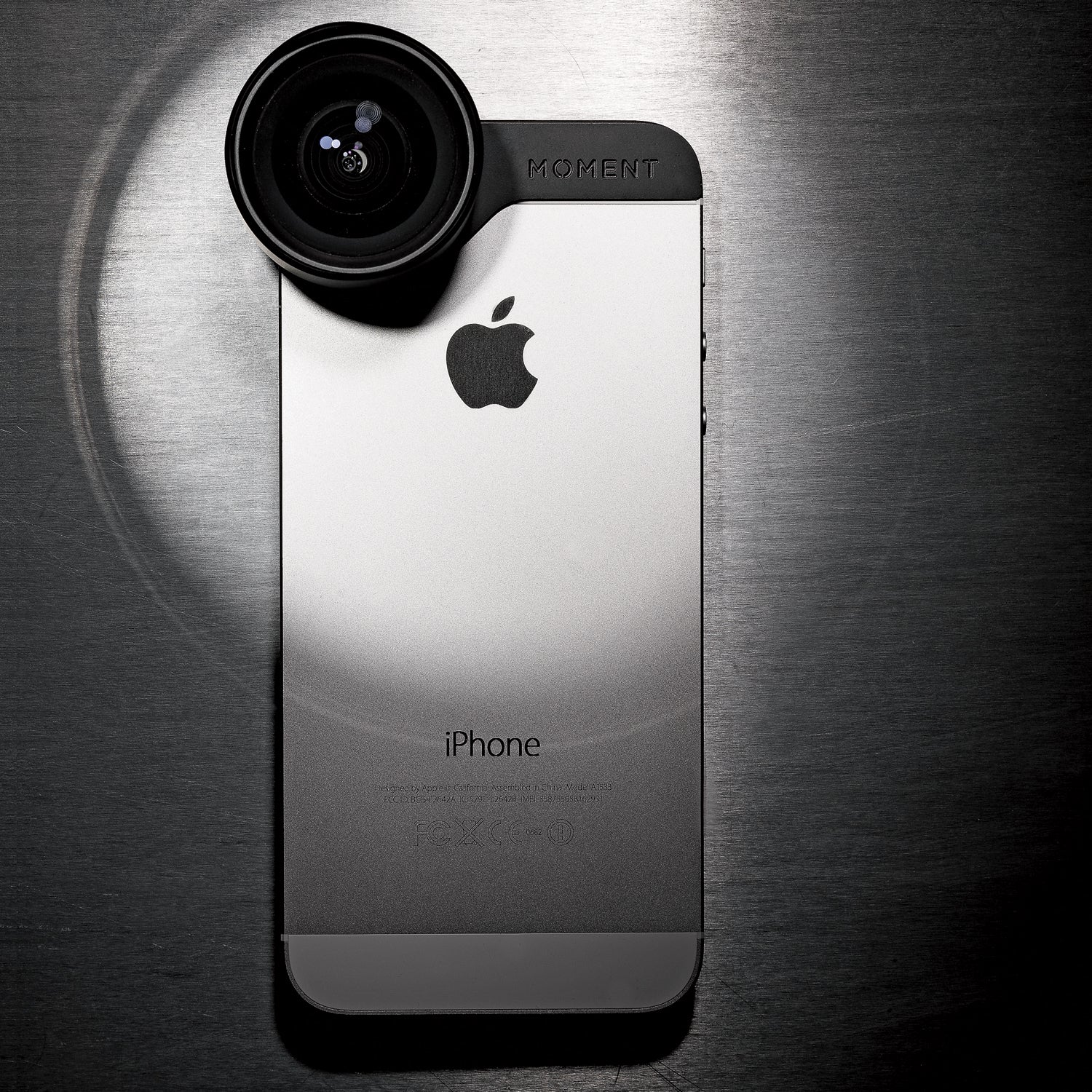 Michael Karsh
Heading out the door? Read this article on the new Outside+ app available now on iOS devices for members! Download the app.
The reason you take pictures with your smartphone is easy: you have it with you. The reason you spend 20 minutes in Snapseed editing those pictures is that your phone's tiny lens barely lets in any light.  
Enter Moment ($99), with the most streamlined smartphone lens we've seen. A near paper-thin metal mounting plate snugs onto your Galaxy, iPhone, or Nexus with a rubberized adhesive (and fits under your phone case), so the Moment clicks into place just like a DSLR lens. Attach, shoot, detach, keep rolling.
Now, companies have experimented with systems for adding external lenses to smartphones before—and most have been abject flops. The optics may be good, but they depend on their own bulky electronics, which means they protrude so far off the phone that it defeats the purpose of having a slim, pocket-able device. Or the lens requires a clunky shell for attachment, which means you can't use your swank titanium Snowpeak case.
So why will Moment Lens succeed where others have failed? To answer that, we must start with the company's founder, Marc Barros.
Barros knows all about getting a formula both right and wrong. In 2004 he founded Contour, a mini Maglite-shaped action cam that was a killer product, with better tech at the time than GoPro offered. But the problem wasn't the quality—it was the looks.
GoPro had "this cute, tiny camera with a shutter button on top that everyone could recognize as a camera," he says. The iconography was nailed from the start, plus the mode menu was so simple, any surf bum could master it in five minutes. Contour was never this easy to use, nor did it have the right design, Barros says.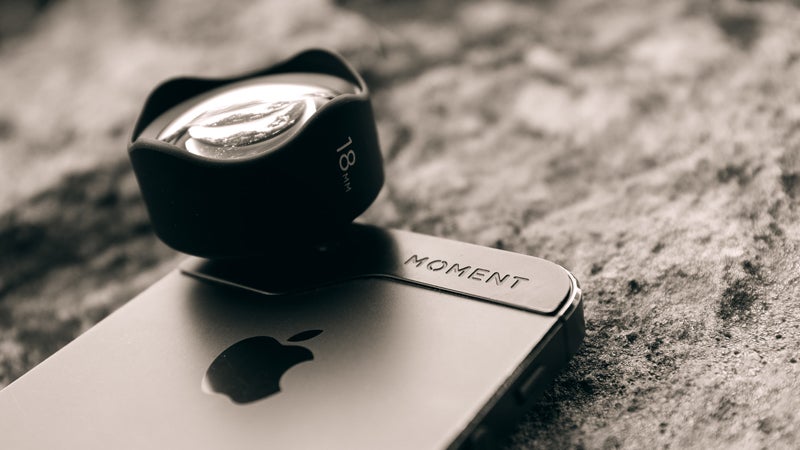 With Moment, Barros wants to nail both utility and the "it" factor Apple mastered with the iPod and iPhone. With 150 million Instagramers spending precious minutes in postproduction on Snapseed, he argues there should be a simpler way. Read: take better pictures from the start. 
To do that you need superior lens technology. Smartphone lenses are dinky, but if you can offer crop-free optical zoom ("zooming" with a non-telescoping cellphone camera is really just cropping) you're adding a real advantage. But it wasn't just about getting closer: Barros insisted on DSLR-level optics, and recruited Michael Thomas, cofounder of Hyperion Development, a lens maker for cinema and science applications.
That quality is what impressed us most. The two lens options, a 2x telephoto and an 18-millimeter wide-angle, were designed by engineers of hi-def cinema lenses, and they sweated hard to eliminate edge distortion and increase the camera's light-gathering potential. The final design utilizes multi-element glass (think $5,000 Nikon lenses) that will exponentially improve the crispness of your images—no editing applications required.
They also got the usability part right. Shooting with a Moment lens is dead easy. The bayonet design consists of a simple, adhesive-backed mounting plate you slap on the corner of your Galaxy/iOS/Nexus. Threading on the lens simply requires orienting it with the "M" logo faced downward, inserting it into the bayonet, and twisting 90 degrees. It's a process with a century of legacy behind it, and generations of photographers will instinctively know what to do.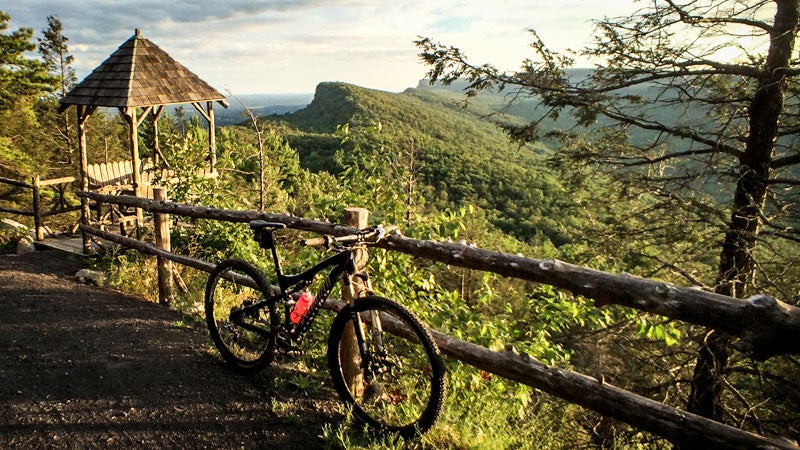 What's gained in the shooting? One thing is wider field-of-view video footage. Thomas says the iPhone 5S crops video capture at the edges. The 18mm wide angle Moment, on the other hand, "rewidens" the field of view, so you get something more like GoPro formatting.
Moment's Barros says they worked hard to make certain that the lenses would be compatible with any Galaxy/iOS/Nexus factory phone case. At least when testing it on Apple's 5S with the standard iPhone factory case, mounting worked flawlessly.
There's one caveat: Outdoor enthusiasts who love their armored cases aren't going to be able to mount Moment lenses. We modded one hard case to shoot some sample action shots with the Moment, but Lifeproof cases among others are incompatible with this lens system, at least for the time being.
The remaining piece of the puzzle is conservative styling. Barros says he started with pared down aesthetics to play up the strong camera iconography. The barrel shapes and matte metals won't be for everyone, but for now there are just three color options for the telephoto and zoom: silver, matte, and black.
We're bullish not only on more colorful choices, but also on a larger range of lenses—perhaps even Bluetooth LE lenses that use native electronics to work with a Moment app… That's our dream anyway. For the time being, we expect Moment to go viral. Trust us: Instagramers aren't going to be able to live without it.